Things To Do Around LA For Food Lovers
December 26, 2018
On any given day there are tons of things to do around LA. And, if you're someone who loves to eat you're in one of the best food cities in the world. Here are some of our favorite things to do around LA for food lovers.
Cook With Grandmas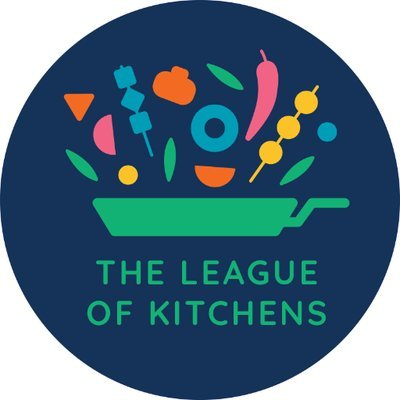 Even if your grandma isn't in LA, there are ways to learn from a grandma chef. The League of Kitchens offers small cooking classes with "an immigrant who is an exceptional home cook and inspiring teacher". Classes range from Indian Immersion Classes, Armenian Workshops, and whatever else grandmothers around LA are offering. There are also shopping tours so you can learn to navigate the supermarkets of different cultures and learn about new ingredients.
Find A Secret Dinner Party
LA is full of hard-to-find dinner parties. Sharksteeth, from the people behind Wolvesmouth is a seafood-centric second secret supper club. You won't know the menu or location until after you book, so this is best for adventurous eaters. The Disco Dining Club is less secret to find, but what happens there is a mystery. It's a multicourse costumed party that's "a culinary excursion steeped in all the excess, debauchery & hedonism of disco". Los Angeles Eats Itself is even more abstract. They "reinterpret and introduce guests to their surroundings, even if many of LA's most notorious moments border on the tragic, catastrophic and macabre." Each dinner also comes with a lecture about how the menu was created and how it ties into LA history.
Visit Grand Central Market
Grand Central Market is one of the best food halls in Los Angeles. You can spend hours there sampling beers, tacos, noodles, and more. Without guidance, the market can be a bit overwhelming. Use our self-guided tour to ensure you don't miss the best spots. One of our newest obsessions is the Buko Pie at Sari Sari Store. Bring some friends so you can share dishes and try as much as possible. Then walk it off around downtown.
Eat At Smorgasburg
Each Sunday from 11 am-4 pm dozens of vendors pop up for Smorgasburg, a weekly food festival that started in Brooklyn. The downtown Alameda Produce Market turns into a marketplace of rainbow dumplings, Instagram-worthy sandwiches, lobster nachos, giant mozzarella sticks, and more. The best move is to divide and conquer so everyone in your group can wait in one line and meet up to share. Some weeks at Smorgasburg are themed so keep your eyes out for music flea markets, holiday markets, and more.
Join A Progressive Culinary Experience
Explore the food scene in Venice, Koreatown, or Downtown Los Angeles. We'll take you on a culinary experience curated by expert local tour guides who will also share the history of the neighborhood and the restaurants. It's the best way to find under-the-radar spots in LA that have both a great history and great food. The three-hour four-restaurant tour includes two appetizers, an entree, and a dessert with short walks in between courses.
Need more things to do around LA for food lovers? Let us show you around and give you more ideas. Join us on a food tour in Downtown LA, Koreatown, Hollywood, or Venice to learn more about the culinary history of the neighborhood.