A Classy Way to Celebrate
Bachelorette Party Food Tours & Dining Experiences in San Francisco
If dingy bars and crowded clubs aren't your style, consider bachelorette party food tours in San Francisco! Your bachelorette party brings together the most important women in your life. Make it a celebration to remember with a curated culinary experience full of food, flavor, and fun. Our team takes care of all the planning so you can relax and enjoy your special day.
SF Bachelorette Party Food Tours & Dining Experiences

Why Choose Avital for Your SF Bachelorette Celebration?
Professional & Reliable
Whether you're the Bride or Maid of Honor, chances are your to-do list is full. Start your booking and leave the rest to us. Because you've got more important things to worry about, like what to wear!
Expertly Hosted
All of our SF food tours include a vetted and trained Avital Host or Guide to facilitate so you can celebrate with your friends instead of worrying about the event logistics.
Interactive & Hands-On
Instead of a standard bachelorette party bus or night at the club, create lasting memories with a classy and delicious hands-on experience! Make your own cocktail, take a flavor trip, explore neighborhood hidden gems, and more.
Dietary Restriction Friendly
We understand your friends have different dietary needs that we're happy to accommodate! You'll be asked for your restrictions during the booking process. 
Special Celebratory Touches
If you're booking a private food tour, we'll add celebratory touches, like a champagne toast to kick off the experience and fun get-to-know-you games to connect the group.
What Are SF Bachelorette Party Food Tours?
A bachelorette party food tour in San Francisco is an experiential outing organized for a group of women celebrating a friend's upcoming marriage. It involves a guided exploration of multiple restaurants in an iconic SF neighborhood known for its diverse cuisine. The tour allows participants to indulge in a variety of flavors and dishes while also learning about the cultural and historical significance of neighborhoods like Mission District and North Beach. Led by knowledgeable guides, these tours offer a blend of gastronomic adventure and educational insight, creating a unique and memorable experience for the bride-to-be and her friends.
There are so many amazing bachelorette party ideas to choose from! We believe sharing food and drink is the ultimate way to connect with your friends to celebrate your wedding!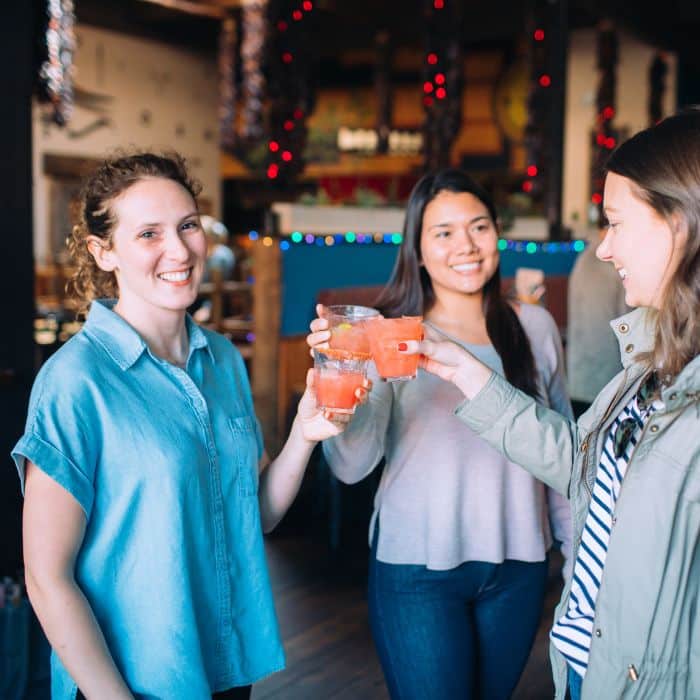 Resources for Bachelorette Party Food Tours in San Francisco
Find Your Perfect Experience