6 Unique Dining Experiences in San Francisco
April 28, 2016
Looking for unique dining experiences in San Francisco? The city is filled with great food and the restaurants who serve them. And while many of these places are delicious, some dining experiences are more unique than others. From a dinner that's ticketed like a concert, to a lunch or dinner tour that takes you to four different restaurants, to a dinner that takes place totally in the dark, these experiences are perfect for diners looking for something a little different.

In a city where chefs are likened to rock stars, Lazy Bear sells tickets to their dinner, much like a concert. Each month, tickets for two seated dinners per night go on sale, and are usually scooped up quickly. The dinners include communal seating and a 14+ course tasting menu with prices varying by day and time. Diners don't know what they'll be eating until they arrive as the menu changes by meal. The chefs come out and describe each dish to the diners as they all are served and eat together. It's like a dinner party, but with new friends instead of established ones.
Address: 3416 19th Street, San Francisco CA 94110 Phone: 415.874.9921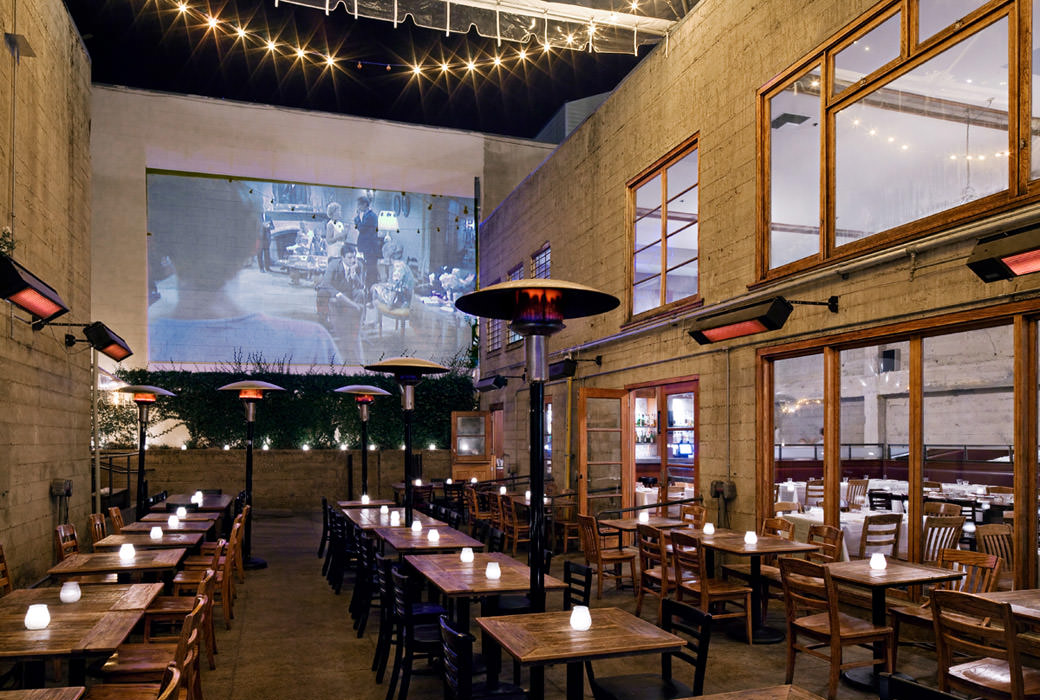 On this menu, appetizers are labeled "Premieres" and entrees called "Features". The movie theme of the restaurant name carries over to service. Every night, movies are screened during the meal in the outdoor courtyard. Each night's movie is different and diners never know what will be showing. So skip dinner and THEN the movie, and have dinner and a movie at the same time, with food that is a favorite or SF Chronicle restaurant critic Michael Bauer and diners all over the city.
Address: 2534 Mission Street, San Francisco CA 94110 Phone: 415.648.7600
Avital Tours offers unique four-course dining experiences, giving guests the opportunity to explore an iconic neighborhood through the food and culture. Each restaurant in the Mission, North Beach, and Union Square have been chosen for their importance to the story of San Francisco. At each stop, guests meet restaurants owners, chefs, and culinary experts while enjoying appetizers, an entrée, and dessert and learning about the history of the location and neighborhood. The dining experiences have been built by locals, for both locals and travelers looking for an appetizing way to explore the city.
Reservations available at avitaltours.com, Phone: 415.355.4044
Dining in the dark is literal at Opaque. Diners eat in the pitch black, totally abandoning one of their five senses so they can focus more on the sounds, smells, tastes, and feels of the experience. Servers are Opaque are visually impaired or blind and have been trained to serve these meals in complete darkness. Before entering the dark room, diners are able to view a menu to choose their meal, which is created by a sighted chef. Opaque is a unique place to experience food while using your other senses to create a complete picture.
Address: 689 McAllister Street, San Francisco, CA 94102 Phone: 1.800.710.1270
The only way to get to this restaurant is by boat. The Forbes Island complimentary private shuttle will take you to your dinner, located on a small island between Piers 39 and 41. The views from the island's beaches include The Golden Gate and Bay Bridges. Down below, you can dine with underwater views. The island also includes a 40-foot-tall lighthouse. As expected, menu highlights include seafood, but meats are also heavily featured on their prix fixe menu. And after dinner, digest with a view on your return boat ride.
Location: Sea Lion Harbor "I" Dock, Between Piers 39 and 41 Phone: 415.951.4900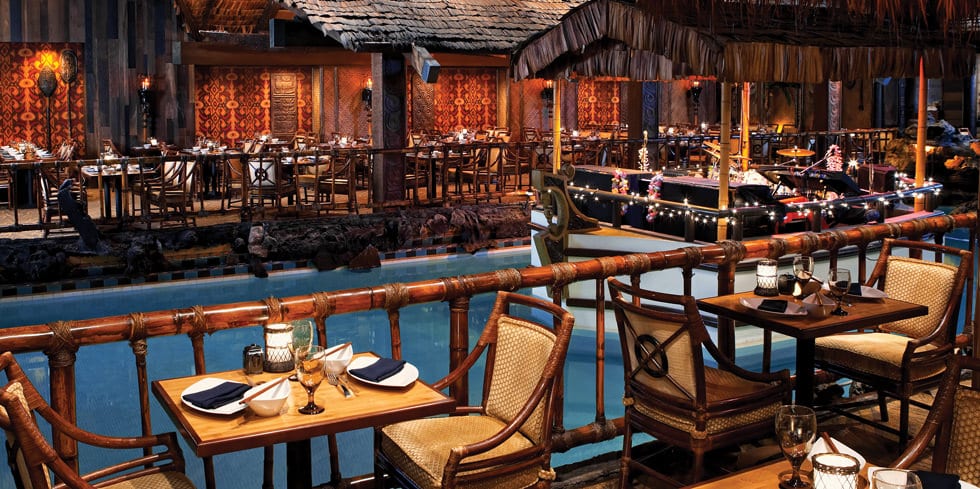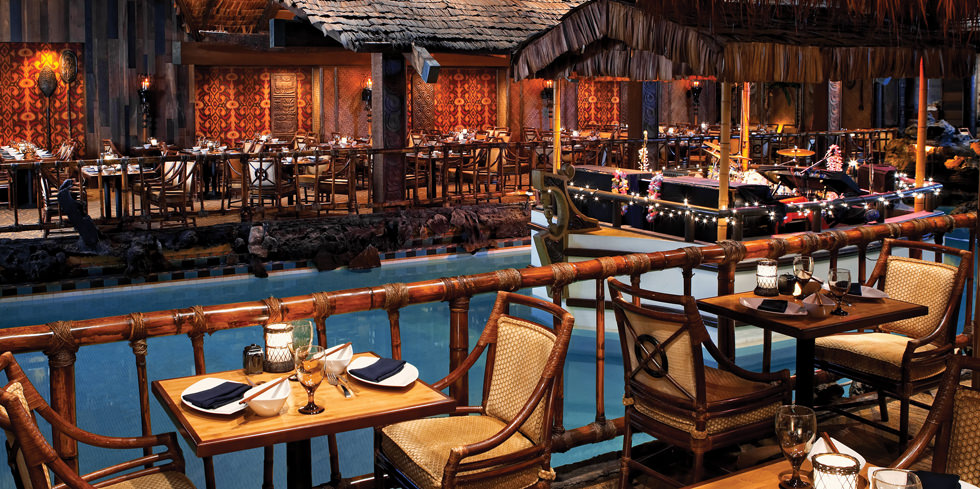 The Tonga Room is a San Francisco Tradition. Located in the basement and former hotel pool of the historic Fairmont hotel, the bar and restaurant is a kitschy tropical-themed spot. Sip a pina colada and watch the live band play cover songs like La Bamba on a boat that moves across the pool. (It kind of feels like you're crashing someone's wedding.) Or eat a Pupu platter on the ship deck. The Tonga Room is popular for birthday and bachelorette parties. It's also a favorite spot of Anthony Bourdain's whenever he's in town.
Address: 950 Mason St. San Francisco, CA 94108
Phone: 415.772.5278
There are many more unique dining experiences in San Francisco to enjoy – email us at [email protected] if you'd like a list of more.