The Best Bachelorette Party Ideas in SF
January 25, 2018
Yes, you can head to Vegas for some debauchery on The Strip, but there are tons of ways to have pre-wedding celebrations right here in San Francisco. If you're looking for something a little more low-key than a classic bachelorette bash, check out our list of the best bachelorette party ideas in SF.
Go To The Spa
The Kabuki Springs and Spa is one of our favorite places in the city. For a mellow celebration, we recommend treating any bride a day at the spa. (She might also love a few hours of eating ramen in neighboring Japantown.) Stop in for a soak in the communal baths, a massage, a facial or some acupuncture. They even have a Sushi and Satori package for groups, so your party can get a private room to relax over platters of sushi with included massages and baths. The Onsen in the Mission is also great, but smaller and you can even enjoy a meal in their restaurant after bathing.
Take A Curated Cocktail Tour
Kick off your night with a Union Square cocktail tour. Take the bride-to-be and the rest of the crew on a curated night bar crawl. Our guides will take you to three bars in Union Square and introduce you to bar owners, bartenders, and industry experts. You'll sample three cocktails on the unique cocktail experience. The best part? You'll be done by 7:00 so the night is still young, and you'll be warmed up for more bachelorette fun.
Laugh Together At Beach Blanket Babylon
This show has been running for more than 16,00 performances and is one of the funniest musicals around. Grab some tickets and head to the theatre at Club Fugazi in North Beach. When you order group tickets, you can request a hosted bar with champagne. If the bubbly isn't enough, North Beach is filled with bars like 15 Romolo and Comstock Saloon for some post-play drinks.
Partake In Tea and Tonga At The Fairmont Hotel
Transition from day to night at the Fairmont Hotel. Hit the Laurel Court Restaurant & Bar for afternoon tea and load up on scones, sandwiches, and pastries. Then later, go downstairs to the Tonga Room and Hurricane Bar for a funky tiki bar experience. Sip on mai tais and pina coladas and keep your eyes peeled for the fake thunderstorms and rainstorms. Then, dance all night to the live band, which floats on a tiki boat above the pool.
Rent a Boat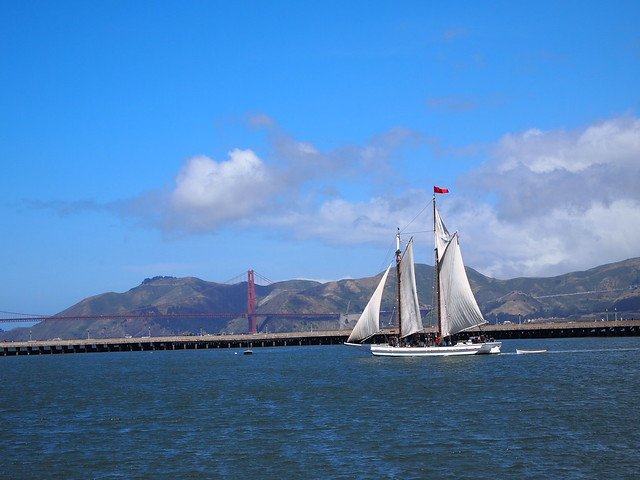 Living in San Francisco, you can take advantage of being on the water. Head to Sausalito and rent a boat whether it's a small private party or a boat big enough for a whole gang of your besties. Sailboats, catamarans, small crafts or motor yachts are some of the options to consider. And, of course, the views will be all yours to enjoy from any boat.
Calistoga Hot Springs
Calistoga Natural Mineral Hot Springs is definitely one of the most relaxing places to have an awesome bachelorette party. Choose from several spas in town and be pampered with a mud bath, massage or other available spa treatments. Remember to enjoy a glass or three of wine right by the pool.
Progressive Meal
Nobody says "no" to a good meal. And if the meal is paired with a choice of not one but four great restaurants, and chaperoned by a great storyteller – it's bound to be a winner. Bring your #teambride team on a three-hour culinary experience in Mission, Tendernob, or North Beach. You'll all get acquainted with the neighborhood and its culture and food scene, while having plenty of time to sit down and chat at each of our partnering restaurants.
Photo Class
Everybody's taking pictures daily, but not too many know how to take a great one. Use your party as a chance to improve your photo skills. You and your gals can develop your photographic talent with a beginners class, or a more advanced photo walk. Options are available at studios in San Francisco. Check out local business Isla Studio.
Our culinary experiences are some of the best bachelorette party ideas in SF. Join us for a food tour in the Mission or North Beach or a craft cocktail tour in Union Square for an experience that's great for some pre-wedding fun.