15 Insanely Fun Virtual Halloween Party Ideas for Teams in 2023
September 13, 2021
Halloween isn't just for kids! For instance, maybe now you don't have your mom making your costume anymore (maybe you do? No judgements here!) or go trick-or-treating door to door. However, you can still have fun on Halloween! With many teams still being remote and hybrid, there are still so many ways to celebrate Halloween together. *cue ghost music.
Well, I'm here to tell you that you don't have to dress up like an axe murderer to have a creepy 'ole time! Here are our favorite insanely fun virtual Halloween party ideas for teams!
What Are Virtual Halloween Party Ideas for Teams?
Virtual Halloween party ideas for teams are creative and engaging ways to celebrate the spooky holiday while working remotely. These ideas typically involve team members coming together via video conferencing platforms to enjoy Halloween-themed activities and games. Some popular virtual Halloween party ideas include costume contests, pumpkin carving competitions, spooky movie nights, virtual escape rooms with a Halloween twist, and even a virtual haunted house tour. These activities foster team bonding, boost morale, and create a fun and festive atmosphere for team members, even when they can't physically be together.
Experience Tricks & Treats With Avital's Virtual Halloween Experience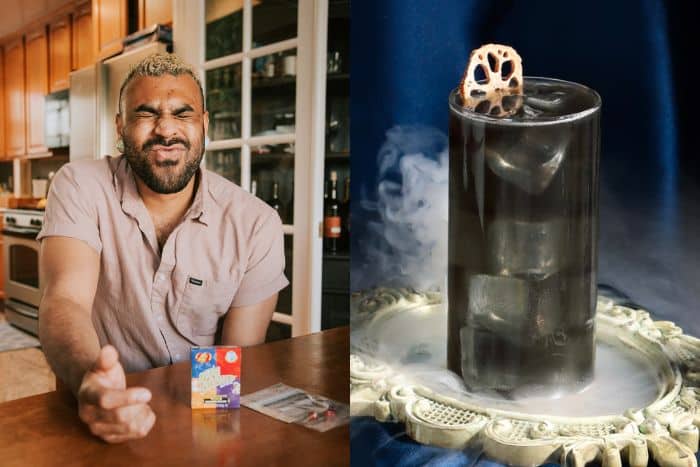 Start this spooktacular season with our Tricks & Treats Virtual Halloween Experience. First, you'll craft an incredible, Black Orange Halloween cocktail alongside an Award-Winning Mixologist. Next, with drinks in hand, your Avital Emcee Host will lead guests through a flavor experience like never before, using the magic of miracle berries and mysterious jellybeans to trick your tastebuds.
What's included: 1-Hour Halloween-Themed Experience, Award-Winning Mixologist, Avital Emcee Host, 1 Cocktail Kit, 1 Flavor Tripping Kit
Cost: $175 per person
Gather Around The Campfire With Ghost Stories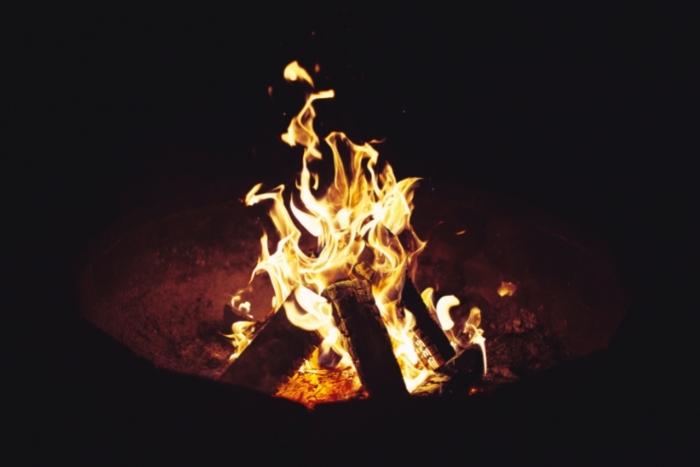 Have the full campfire/ghost stories experience with Ghost Stories. This 90-minute event is complete with making s'mores, sharing ghost stories, and a live-streamed visit to a Victorian cemetery. Of course, don't forget to grab some hot chocolate while you snack on the treats in your Treat Box. And lastly, keep the lights on or you'll be spooked!
What's included: 90-minute engaging Team Building experience, at least 2 live in-studio guides and 1 live virtual tour guide, 3 thematic break-out rooms, and Treat Boxes which include: Malvi vanilla caramel s'mores,, Little Belgians 4-pack speculoos cookies, Olive & Sinclair dark chocolate bar, gourmet marshmallows, tea light candle, and custom corporate card with your logo and information.
Cost: $15-$85 per person
Work Together In An Escape Room
Halloween is all about witches and curses and spells (oh my!). Hence, the escape room suggestion! Have a crack at a spooky-themed escape room with The Grimm Escape from Puzzle Break. Work with your team to break the witch's curse while a live game host guides you through riddles and ensures the difficulty level suits your group.
What's included: 60-minute escape room and live game host.
Cost: $25+ per person.
Look Into Your Past, Present, Or Future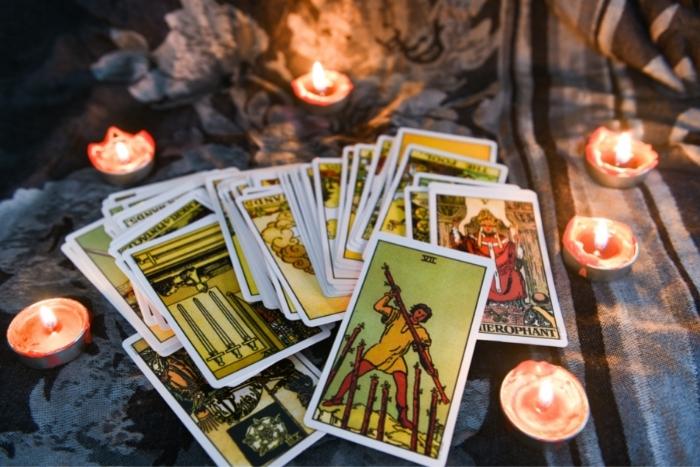 No, no, I'm not talking about a Ouija board – those are off-limits! However, I am talking about having your fortune read by a Tarot reader with Tarot NYC. It's a fun way to get into the supernatural spirit of Halloween! Throughout the event, the tarot reader will give guests focused and thoughtful readings, with an intuitive and positive approach. They can do 7-8 readings per hour, so if you'd like more than that, I'd suggest booking an additional reader.
What's included: Minimum 1 hour event, with 7-8 readings within the hour.
Cost: Available upon inquiry.
Take A Peek Into One Of The World's Most Famous Prisons
Ever been curious to see what it's like inside one of the most famous and expensive prisons in the world? Specifically, The Eastern State Penitentiary, located in Philadelphia, which used to house Al Capone now stands in ruin with crumbling cellblocks and empty towers is a creepy location to take your team.  So, check out an eery tour inside an empty prison as a historic site educator explains the history of the place and the men, women and children who lived and worked behind the walls!
What's included: 60-minute tour and an engaging historic site educator.
Cost: $200, up to 50 attendees
Trick Your Tastebuds with a Tongue Twister Tasting
Kick off your remote Halloween party with a tasty fright! Try this virtual flavor experience where you and your team will trick your tastebuds like never before with the magic miracle berries. Then you'll try and trick your coworkers with a hilarious jellybean guessing game before snacking on classic candy treats. This incredible flavor experience will leave your team spooked!
What's included: Tasting kits, miracle berry flavor tripping activity, beanboozled jelly bean game, an Avital flavor expert and guide
Cost: $90 per person
Learn To Carve Your Own Pumpkin
Pumpkin carving is hard! It takes a lot of work and patience so why not learn from the professionals at Maniac Pumpkin Carvers. In fact, the owners and founders, Marc Evan and Chris Soria, are true artists. When not in pumpkin season, they are illustrators, muralists, fine artists and craftsmen. They'll help you improve your pumpkin carvings and unlock your inner creative.
What's included: Guided pumpkin carving event with Marc and Chris.
Cost: Available upon inquiry.
Get In Character And Solve A Murder Mystery
It's a classic case of Whodunnit? Love in the First Degree is a 1980's-themed fully virtual Murder Mystery, where large teams are split into smaller ones of 8-10 people and are tasked with interrogating suspects in real-time, played by 8 live actors. At the end, each team will submit who their answers for the Murderer and the Motive. Pull out that detective hat and get crackin'!
What's included: 2-hour experience, with 8 live actors with over 1-hour of scripted content. Up to 120 participants.
Cost: $6500 CAD + HST
Get Into The Magical Spirit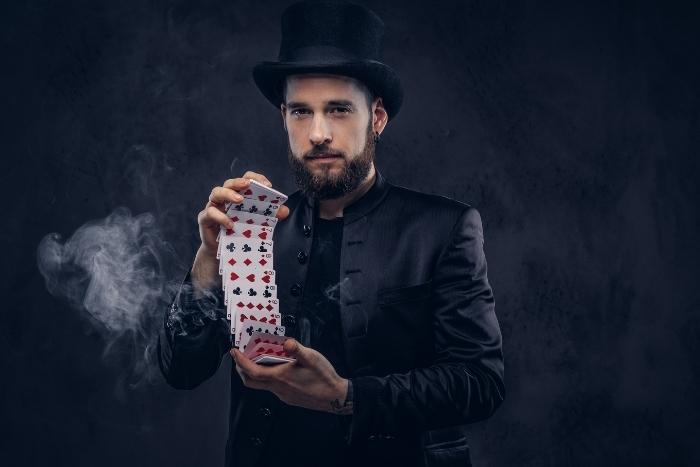 What is more magical than a Magic Show? You and your team will have a front-row seat to Johnny Wu's Spectacular Cyber Sorcery, where he performs magic, mentalism, mind-reading, and hypnosis, through any device. This is not your typical magic show where you sit back and watch. On the contrary! He created an interactive experience, so you are always engaged and on the edge of your seat! 
What's included: 30 – 60 minutes virtual magic show featuring modern magic and mentalism and interaction with all attendees. Everyone can experience immersive magic, and it is clean comedy great for all ages.
Cost: $1500+
Sing Your Heart Out To Thriller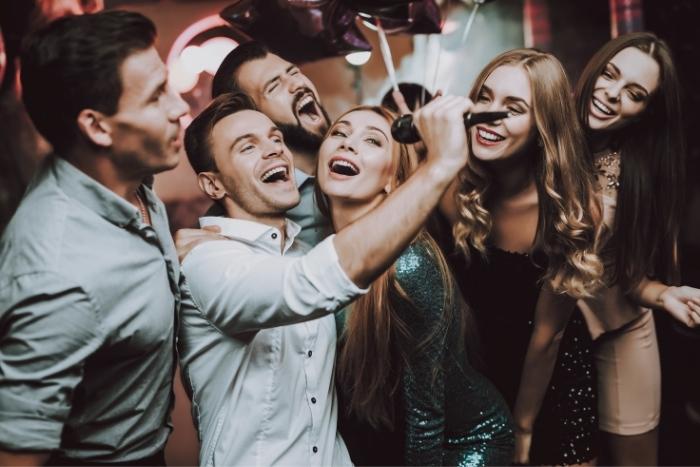 Have a bit of Karaoke fun with Halloween-themed songs. If you're unsure what a Halloween-themed song is, let me help you out there! Get started with this list: Thriller by Michael Jackson, Disturbia by Rihanna, Monster Mash by Bobby Pickett, or Superstition by Stevie Wonder. If all else fails, you can all take turns singing through the Rocky Horror Picture Show Soundtrack! With Magical Memories Entertainment, a DJ will help coordinate bringing singers on. You can even add a professional MC who will host the event live.
What's included: A DJ to coordinate and take song requests! Add-ons: a professional MC to host event.
Cost: Available upon inquiry.
See Who Has The Scariest Fit
A costume contest is a great way to bring people together remotely. And, from home, people can make costumes that might be too difficult to wear out in public – think fragile materials, oblong shapes, and masks that can get uncomfortable. Your team will really be able to flex their creativity with this one! What we love about this is that people can put as much or as little effort as they want into their contribution. And, the laughs will keep rolling as people show off their home made duds. Choose a specific theme or let them go hog wild! 
Cost: Free!
Test Your Prowess At A Haunted Scavenger Hunt
This do it yourself solution to a team building activity can be particularly exciting if you get your team involved with creating some of the challenges. Go beyond the simple collection of items for this hunt – and be sure to make it Halloweeny! From making costumes with household items to snapping a picture of a black cat in your neighborhood – a lot can be done with this themed scavenger hunt remotely. We suggest you split your company up into teams so people are encouraged to work together and have fun. What we like best about this option is that it is completely customizable and can be as high or low maintenance as you can handle.
What's Included: This can be as simple as just a Google Sheet with all desired tasks and objects!
Cost: Free!
Get Spooked With A Halloween Classic
The relevance of this activity to Halloween is obvious – but a virtual screening is so much more fun that you might think. Most streaming services have a "watch party" feature where you can group up everyone together and watch a movie together while being remote! But be sure your film choice is somewhat kid friendly! We don't know what kind of spooky tolerance a team mate might have! And, of course, we don't want to offend anyone. We think movies like Hocus Pocus, The Addams Family, and Nightmare Before Christmas are fantastic options that usually please a crowd.
What's Included: This will depend on your streaming service but we think it's a great idea to send participants a box with microwave popcorn and candy!
Cost: Purchase or subscription to a streaming service (prices may vary)
Adult Up Your Trick Or Treat Experience
A mature take on Halloween gluttony is a wine and chocolate tasting. Leave the trick or treating and Hershey's Bars to the kids – this is the same indulgent Halloween practice, with a bit more sophistication. We like this event because it has a pre-recorded guide talking you through your tasting. You can do this anytime, anywhere without having to schedule with an outside party. Click here to learn more about this virtual wine tasting and chocolate event.
What's Included: 1 Box of Fleur du Sauvage Artisanal Chocolates, 1 Bottle Gallegos Yountville Chardonnay, 1 Bottle Topel Wines Syrah Noir, 1 link to recorded video of your tasting guide
Cost: $139
Decorate Dreadfully Tasty Cookies
Bring visual art and the art of dessert together as you spark the inner child of your team mates. A Halloween cookie decorating kit is a great way to get your team together on zoom and craft it up! At the end of your decorating session you can all show off what you made. We think it's a fun idea to include a little ceremony for prettiest cookie, scariest cookie, ugliest cookie, etc! Click here to learn more about a Halloween themed cookie decorating kit for your team.
What's Included: Assorted ghost, bat, and pumpkin cookies, four spooky Halloween icing colors, and black sprinkles
Cost: $33.99 – $41.99 per kit
In conclusion, celebrating Halloween as a team in a virtual setting can be an absolute blast with the right ideas and enthusiasm. From costume contests to spooky movie nights, there are countless ways to infuse the spirit of Halloween into your remote work environment. These insanely fun virtual Halloween party ideas for teams provide an excellent opportunity to connect, have a good time, and strengthen team bonds, even when distance separates you. So, don your most creative costumes, prepare some eerie snacks, and get ready for a memorable and ghoulishly good time with your teammates this Halloween season. Happy haunting!