Experience Flavor in a Whole New Way
Experience flavor like never before with this tongue twister tasting kit. Explore the magic of miracle berries and you push flavor boundaries through sight, texture, and taste.
1 Kit per person
From $35 Per Kit (+ Shipping)
15-30 minutes
Experiment with Flavor by temporarily altering your tastebuds
DIY Experience with guided Video
Flavor Kits Delivered
What's Included
Our Tongue Twister Tasting Kit is an all-inclusive kit that has three flavor experiments for you to DIY at home.
Charcuterie Chalet Kit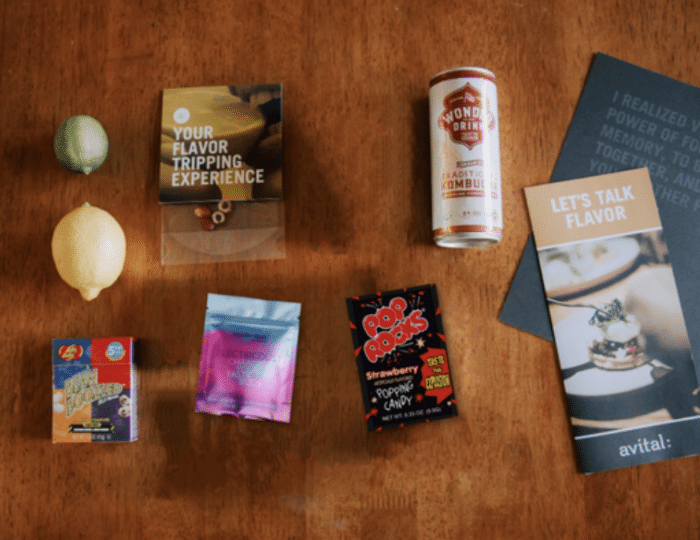 Step-By-Step Guided Video instructions for each flavor experiment
Three Flavor Experiments: Texture (poprocks and ElectricDust), Sight (JellyBeans), Taste (Miracle Berries)
All Ingredients, including: Poprocks, Buzzbutton ElectricDust, Bean Boozled Jelly Beans, Miracle Berries, Lemon, Lime and Kombucha
What Is a Tongue Twister Tasting?
This Kit includes three flavor experiments that are fun for the whole family. Enjoy