5 Beautiful Restaurants In Los Angeles
October 1, 2018
Lots of the best restaurants in Los Angeles happen to be stuffed into strip malls. And as Jonathan Gold showed us, many of them are delicious, despite not being the most beautiful. But LA is filled with its share of beautiful restaurants as well. Here are five beautiful restaurants in Los Angeles.
The Wolves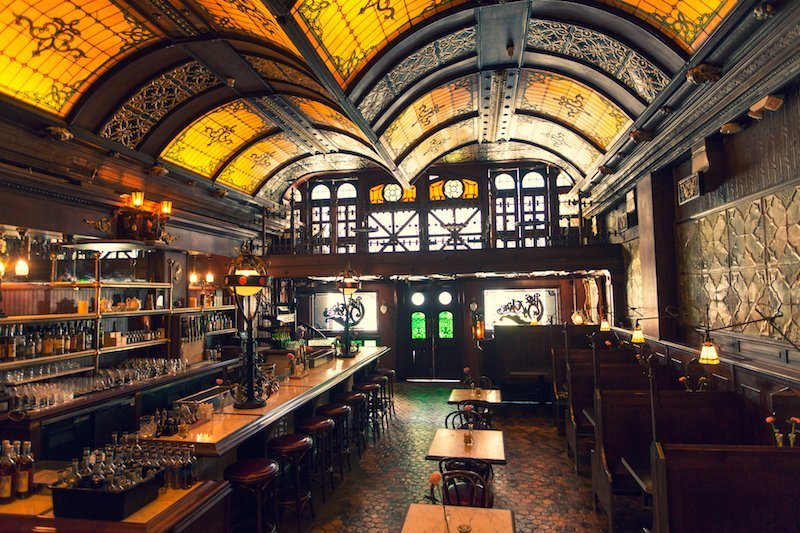 image credit: The Wolves
Okay, we know it's primarily a bar, but forgive us because The Wolves is stunning. This DTLA spot opened in the summer of 2018 but already has become a downtown destination. And The Wolves does serve food, but everyone is talking about their cocktail menu which is characterized by categories such as "Delicate & Subtle", "Strong & Robust", "Old Fashioned", and "Vermouth Cocktails". Guests can drink cocktails surrounded by mahogany, marble, and stained glass. It's the kind of place you'll go for a date… or an Instagram photo session.
Bottega Louie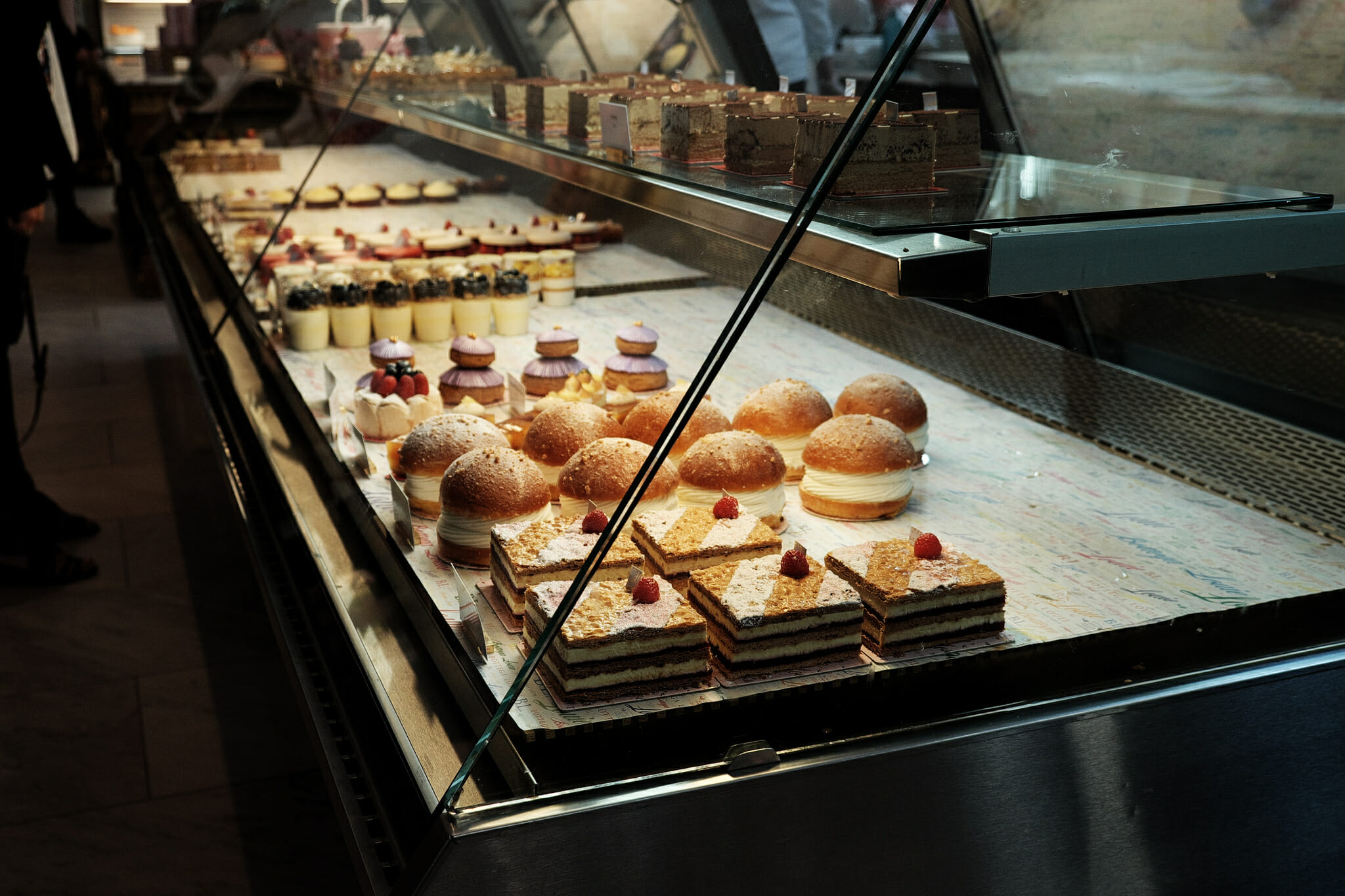 image credit: Bottega Louie
This 225-seat downtown restaurant and patisserie is in a former Brooks Brothers. Bottega Louie contributed to a to a revival on 7th Street, also known as "Restaurant Row." Now instead of clothes, Bottega Louie is filled with a rainbow of macaroons. The restaurant is big, bright, and white (a great contrast to the colorful pastries) It has a very "Breakfast at Tiffany's" feel to it and is the perfect spot for a picture-perfect brunch.
Felix Trattoria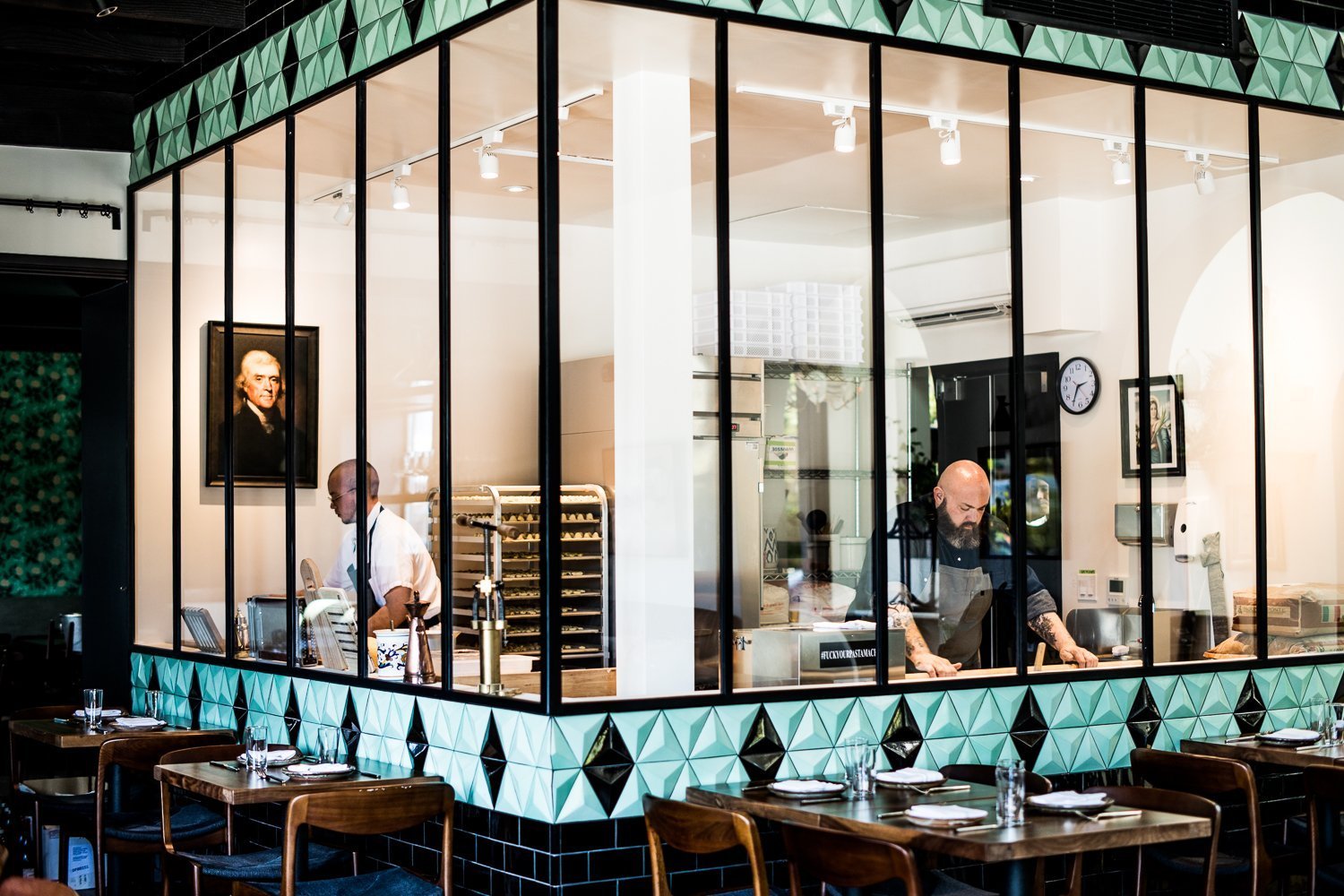 image credit: Felix Trattoria
The entirety of Felix is inviting and photogenic. The floral green wallpaper makes a great backdrop, but the star is the pasta room. The giant glass windows are perfect for people who want to watch their pasta being made. And luckily, the pasta is just as beautiful as the restaurant. The restaurant sits on the corner of Abbot Kinney in Venice so it's easy to watch pedestrians walking by, but more likely any passerby is going to be looking into Felix.
Redbird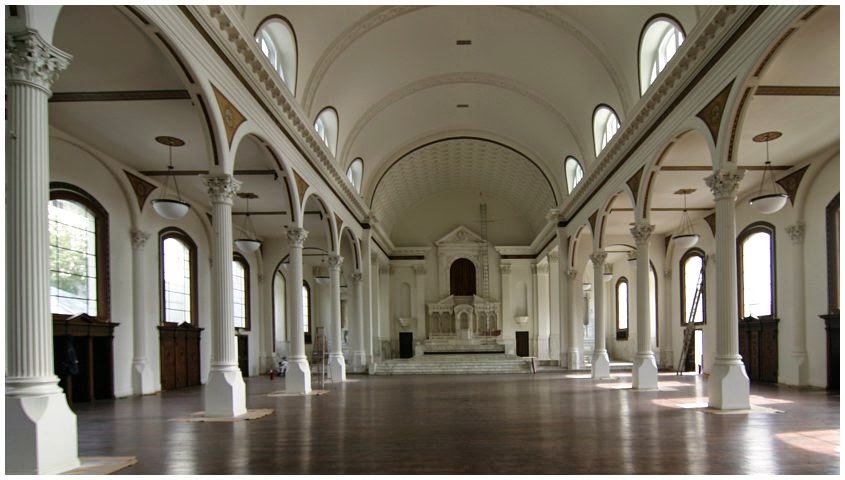 The public dining areas at Redbird is beautiful itself, but the private dining rooms are above and beyond. While the Cardinal's Quarters and the Bishop's Perch are perfect for small events, the most incredible of the spaces is the Vibiana, Los Angeles' first Archdiocese Catholic Cathedral. The cathedral-turned-wedding, performing arts and event venue can fit up to 800 people for an event. If you go to Redbird for dinner, ask a staff member if you can peek behind-the-scenes at the garden and Vibiana…or host your own event there.
Wabi Venice
Exit Abbot Kinney and enter a plant-filled oasis at Wabi Venice. The front room holds a sleek bar and a brick wall. The center room is filled with giant round lights and hanging plants. And the back room has walls covered with bold, floral wallpaper and Edison bulbs. No matter where you sit, the food is as good as the backdrop.
Want to see some more beautiful restaurants in Los Angeles? Join for a culinary tour in Downtown, Koreatown, Hollywood, or Venice and we'll show you our favorites.