Food, The Secret Ingredient to Effective Team Building
June 1, 2018
If you're planning an event for your company remember food, the secret ingredient to effective team building. We've seen many teams motivated by food, and we really believe it's an integral part of any team building event. New York is filled with great places to dine, so there's no shortage of eats at your fingertips. Here's why your next team building event needs food.
Sharing a Meal Bonds a Group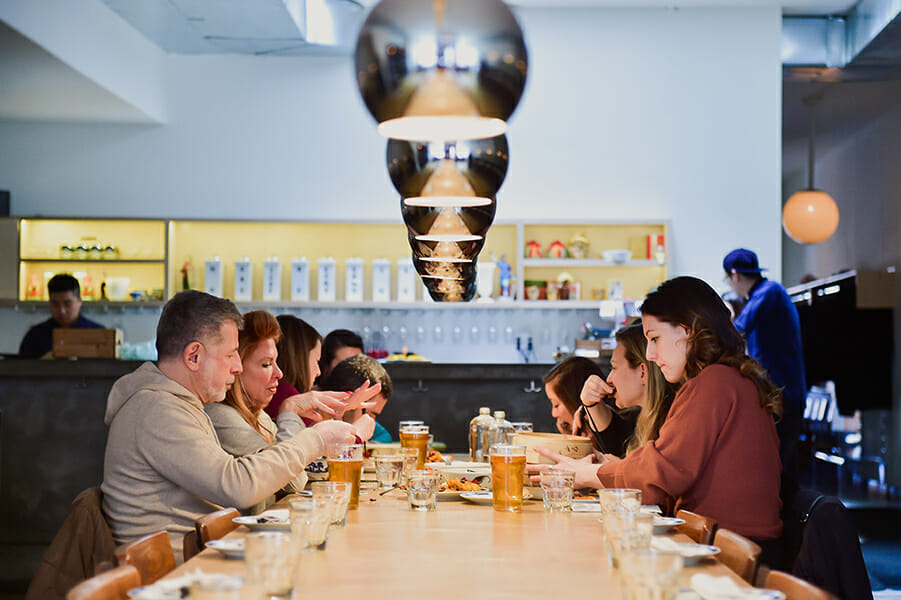 Replace water cooler catchups with a lunch or dinner. We've said many times that we believe the best way bond quickly is to share a meal. Sitting around a dining room table (in a restaurant or home) is much more fun than sitting around a table at the office. (Of course.) Eating and drinking together at a reasonable pace allows people to relax. A sit-down meal provides plenty of time to get to know each other and an opportunity to switch seating arrangements between courses so teammates can learn about multiple people.
Food Creates Community
Make food, the secret ingredient to effective team building, the center of your team building experience. A culinary experience like a food tour of a New York City neighborhood allows your team to explore something new together while bonding over a love of local food, wine, and cocktails. Increase the experience by meeting local restaurant partners and chefs. On a food tour, your team will create a community within and outside of your company. During the experience, tour guides help everyone on the tour share fun facts about themselves to get to know each other better. Plus, your team will create food-focused memories together.
Food Increases Attendance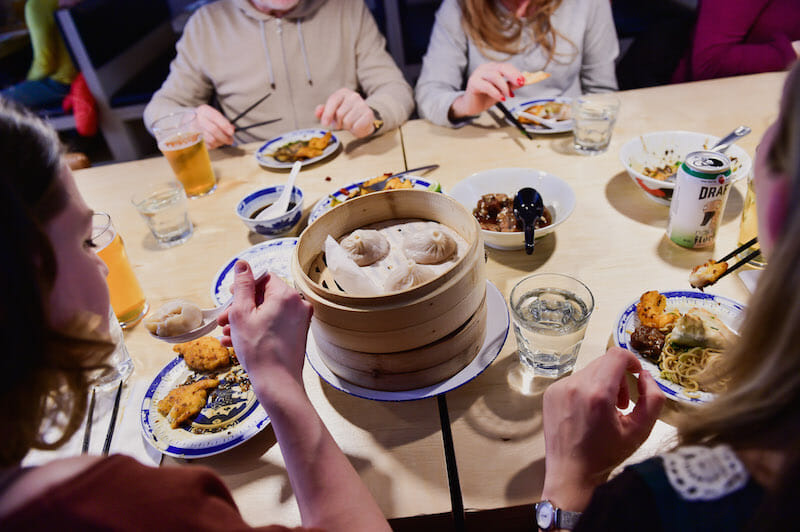 Want to have a well-attended team building event? Provide food. Firstly, it will entice people to participate. (That's why it's the secret ingredient.) Secondly, a well-fed team is a happy and productive team. Your team will be much more engaged if they're not hangry. Food will boost both attendance and morale.
Focus on food, the secret ingredient to effective team building. We specialize in creating fun and hands-on Corporate Team Building Food Tours in NYC. Whether your group size is as small as 8 people or as large as 350 people, we have a culinary experience for you! Please send us an email to [email protected] to inquire about culinary hands-on corporate team building activities.