Hands-On, Private Dining Experience for Groups in NYC
The Interactive Meal is a fun and interactive dining experience in NYC that's lighter than a cocktail class and more exciting than just reserving a table at a restaurant or a private dining room. Guests will enjoy drinks and appetizers before crafting their own amazing cocktails. Then, they'll be seated for a seasonal entrée with beverage pairing, engage food and drink trivia, and end with a unique flavor experience. It's a great way to connect your group while enjoying delicious food and drinks.
8-100+
From $190 Per Person
2 Hours
Single Restaurant
4 Courses & 3 Beverage Pairings
Private Experience Only
How it Works

Example Dishes & Drinks
This private dining experience includes 4-courses and 3 beverage pairings, including a hands-on cocktail. The prix fixe menu changes by location and season, but here are some possible tastings to satiate your curiosity!
Creamy Burrata with Lotus Root Crisps and Pine Pollen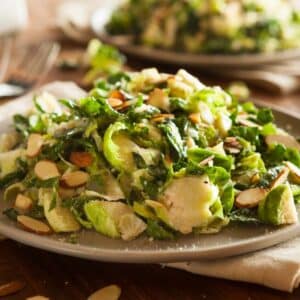 Shaved Brussel Sprouts Salad with Ricotta, Almonds, Tomatoes, and Olives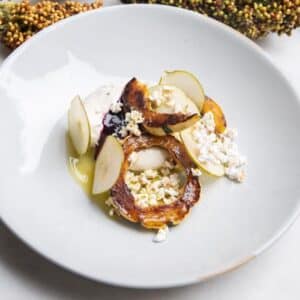 Delicata Squash with Buratta, Hot Honey, Pipits, and Basil Pesto
Classic Capreses from Fresh Mozzarella Flown in from Italy 
Housemade Pappardelle with Lemon, Pecorino, Black Pepper, and Lavender
Classic and Rich Cacio e Pepe 
Show Stopping Beetroot Hummus Served with Flatbread
Dense Flourless Italian Almond Torta
Example Restaurants
This dining experience takes place at a single restaurant location in the neighborhood of your choice either East Village, Flatiron, Times Square or Midtown. Based on your group and event goals, we'll match you with one of our curated restaurant partners. All of our partners not only serve outstanding food and drinks, but have numerous awards (think James Beard Nominees, Michelin Plate, and Eater's Top 38), and have a staff committed to storytelling and guest engagement.
Il Fiorista
Michelin Plate Floral Restaurant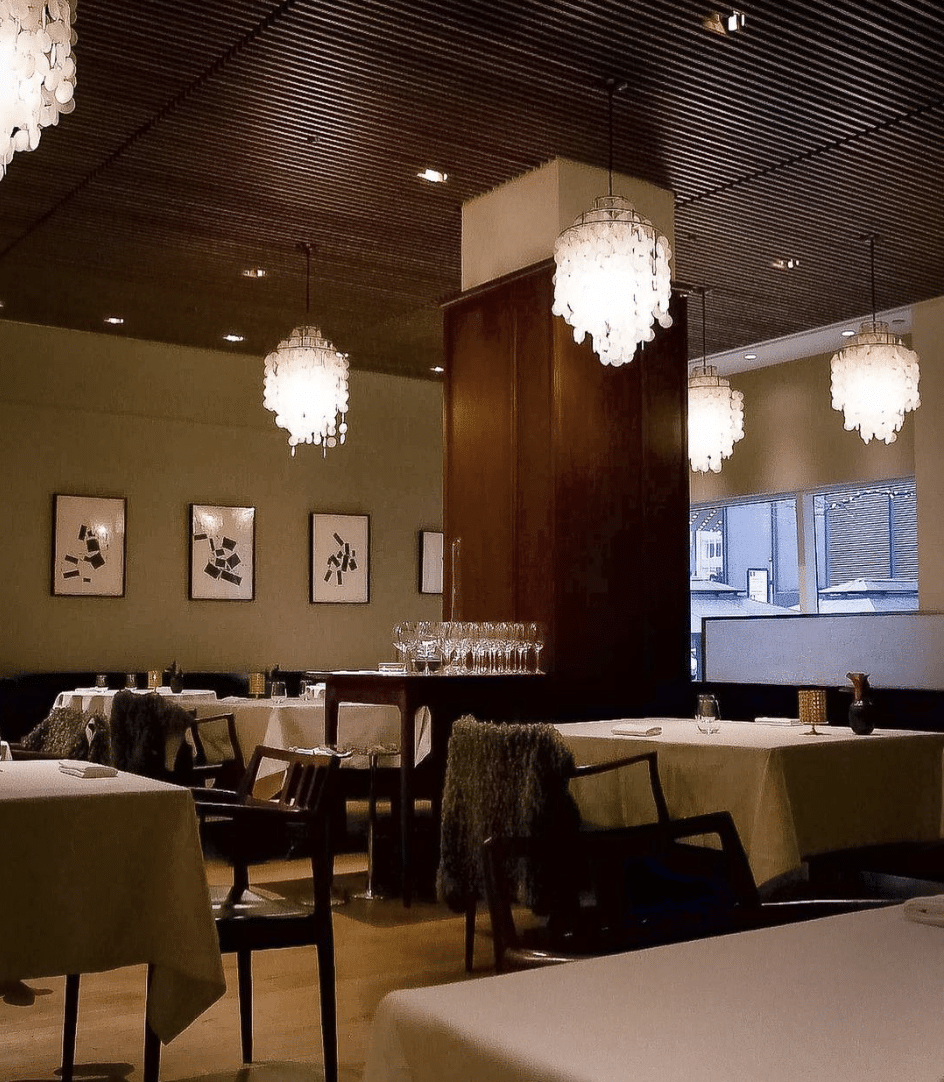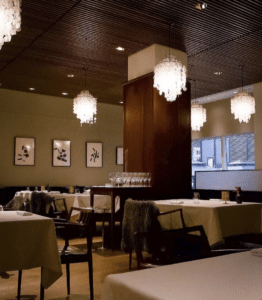 Aquavit
Seasonal Nordic Cuisine in Midtown Manhattan awarded Michelin Two stars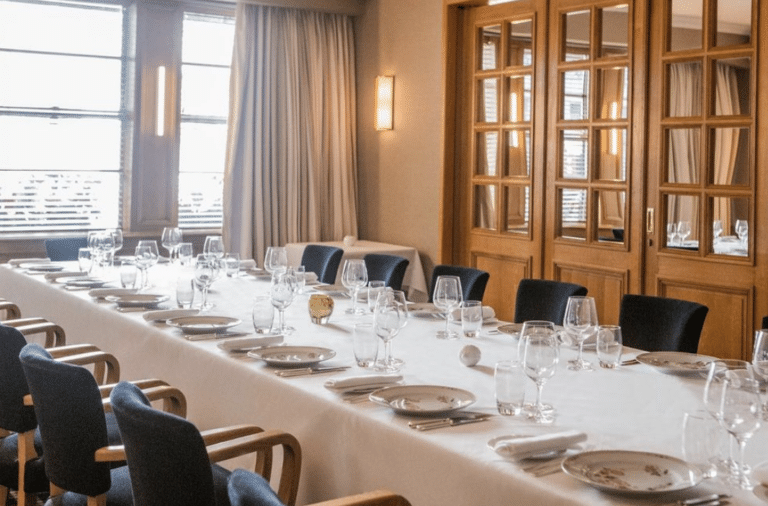 Benoit
Michelin Recommended restaurant from world renowned Chef Alain Ducasse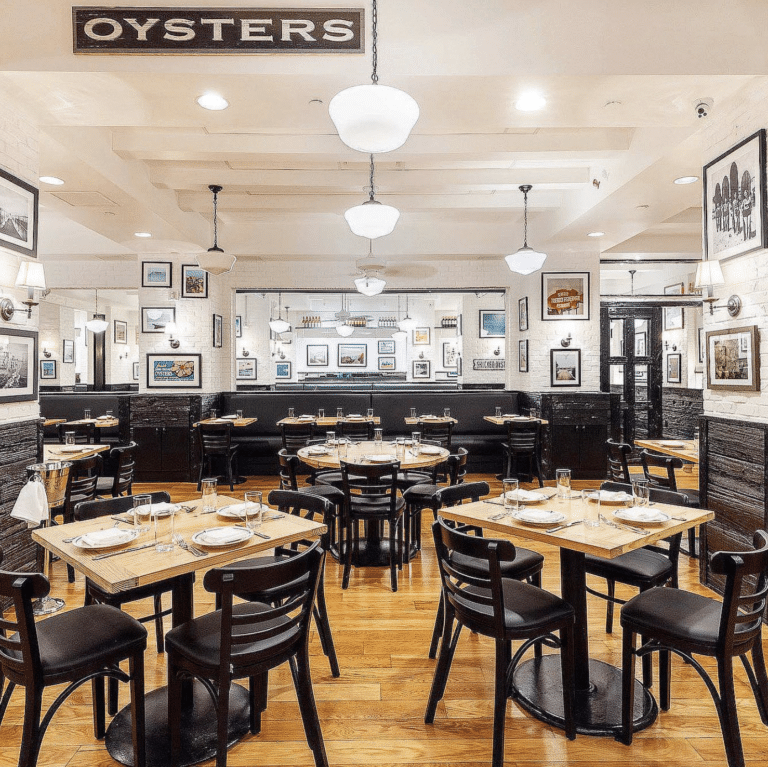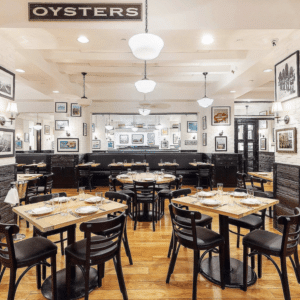 Mermaid Inn
Delightful Seafood and Oyster Bar in Times Square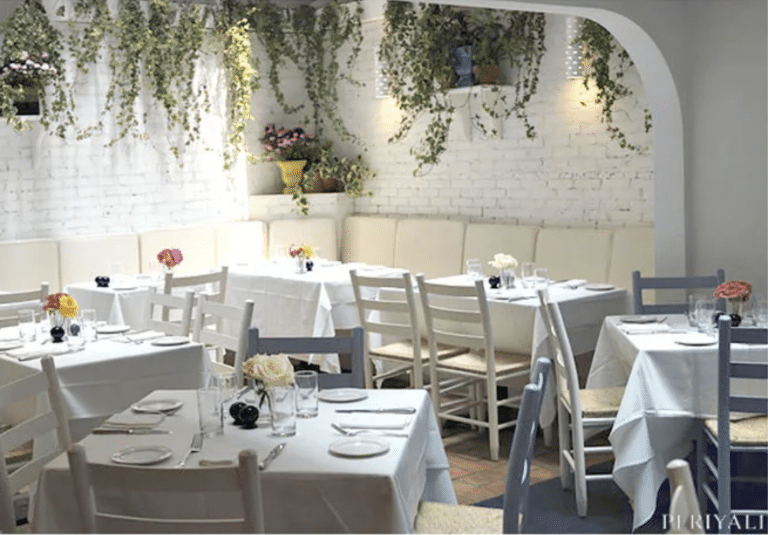 Periyali
Modern Greek Restaurant in Flatiron District
Obica
Modern Italian restaurant and Mozzarella Bar
"I have heard nothing but great feedback from my colleagues."
Avital made our Holiday Festive Feast a success! I have heard nothing but great feedback from my colleagues. The cocktail-making was fun and interactive, and the food was delicious.
Alexa A.
Office Manager at Ludwig Cancer Research, NYC Interactive Meal
What's Included
All of our NYC Interactive Meal packages include the following. We offer three package options (Classic, Premium, and Deluxe) which feature different caliber restaurants and dishes. Download our proposal for more package details and pricing.
2-Hour Hosted Dining Experience
Trained & Vetted Avital Emcee Host
4-Course Meal with Amuse Bouche, Appetizers, Entree, and Dessert
3 Alcoholic Beverage Pairings
Hands-on Cocktail Making
Interactive Food & Drink Trivia with Prizes
Flavor Finale Tasting Experience
Where Is It?
The Interactive Meal takes place in a single restaurant location in the NYC neighborhood of your choice. During booking we'll match you with one of our curated restaurant partners based on your group size and event goals.
Run of Show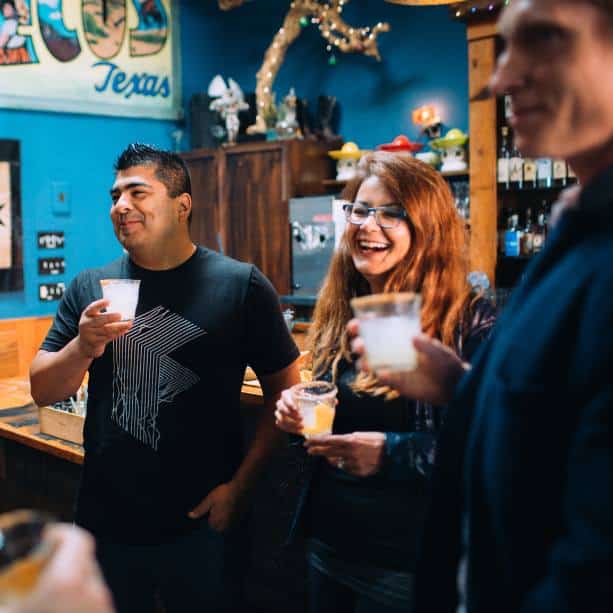 1:
Meet Expert Host, Welcome Drink & Amuse Bouche
Guests are welcomed to the restaurant by their Avital Host before enjoying a delicious welcome drink and amuse bouche as they mix and mingle.
2:
Make Your Own Cocktail & Eat Tasty Appetizers
Next each guest will craft their own cocktail with expert tips and appetizers along the way.
3:
Seasonal Entree & Beverage Pairing
Take a seat at your reserved tables for a seasonal entreé course and another perfectly paired beverage as you chat and connect.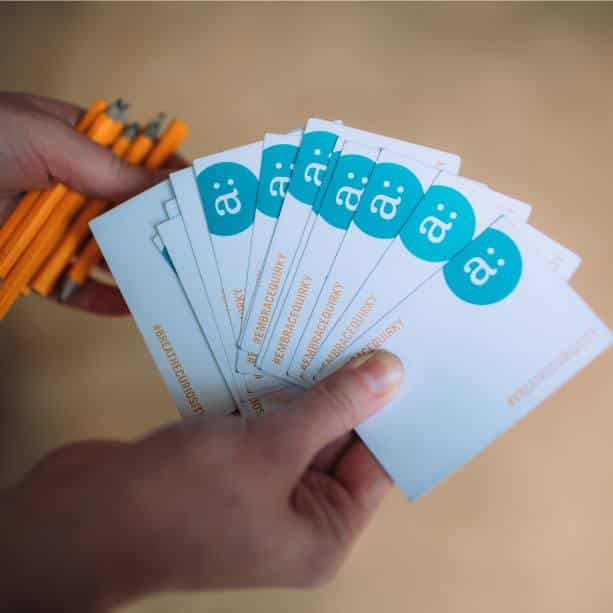 4:
Interactive Food & Drink Trivia with Prizes
Then team up for fun, interactive foodie trivia with delicious prizes!
5:
Dessert Course
We hope you saved room for the delicious dessert course and more time for authentic engagement.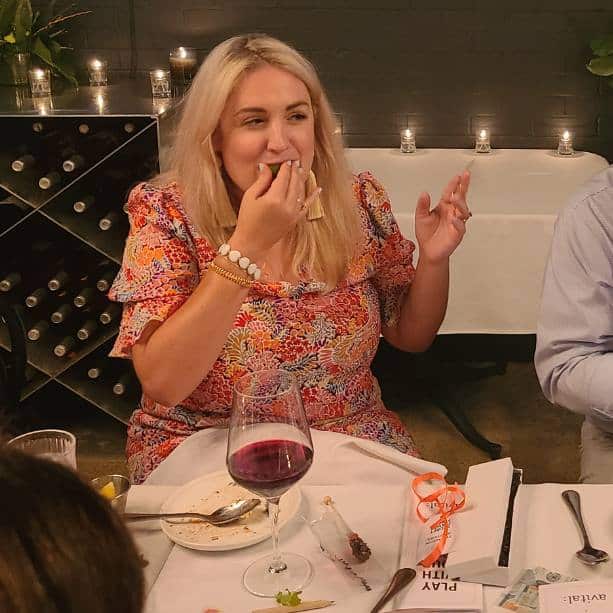 6:
Perspective-Shifting Flavor Finale
The experience ends with a special, perspective-shifting flavor finale featuring flavor tripping and Electricdust  lollipops.
The Essentials
Availability
This private experience is available any day of the week, at any time!
Gratuity
Gratuity is included in your package price!
Lead Time
We require a 2 week lead time. Private bookings made with less than two weeks notice will come with a nominal rush charge of $150.
Alcohol
The Interactive Meal includes 3 alcoholic beverage pairings for guests over 21. We can accommodate requests for non-alcoholic substitute beverages, including mocktails for hands-on drink experiences.
Group Size
This private experience does not have a minimum or maximum number of people, but we do have a $1500 minimum spend.
Private Experience
Our Interactive Meal is only available for private groups. It's great for team building, client entertainment, birthday parties, and large groups.
Request Your Preferred Day & Time
Any Group Size
Private Avital Emcee Host For Your Group
Customize Your Food & Drink Package
"Engaging, fun, and made dinner quite enjoyable."
Yasmin was a great hostess! Engaging, fun, and made dinner quite enjoyable. Will definitely go back, good cocktails and interesting food.
Maria J. via Google
NYC Interactive Meal
Upgrades & Add-ons
Branded Print Materials
$10 / Person
Add your logo to printed event materials, like the menus and cocktail recipe cards
Dietary Restrictions
We can accommodate all dietary restrictions on private group dining experiences. You will be asked to submit your group's dietary restrictions one week before the Interactive Meal. If you are unsure if we can accommodate your restriction, please ask your Avital Culinary Curator during the booking process.
Why Choose Avital for Your NYC Private Dining Experience?
Expertly Hosted
Our NYC Interactive Meal is hosted by an on-site, vetted and trained, expert Avital Emcee Host. You can sit back and enjoy as your host takes care of all the logistics with rich storytelling and group engagement throughout.
Unique & Memorable
Easier than a cooking or cocktail class, but more exciting than just booking a table or private dining room. A cool new alternative to traditional dining!
Experienced Team
A full support team to ensure a turnkey booking and seamless experience from start to finish.
Designed for Connection
The Interactive Meal creates the perfect balance of authentic conversation and curated experience.
Customizable
Inclusive, accessible, and customizable to a variety of use cases, from small team gatherings to large, multi-city events.
Dietary Restriction Friendly
We understand dietary restrictions and want everyone to leave feeling cared for and full! We'll ask for your restrictions after booking.
Interactive Meal FAQs
Yes and No. Our hands-on experiences feature the best "peak" moments of classic cooking or cocktail class, blended with the pampering and enjoyment of a prix fixe tasting experience. The perfect balance of time to mingle and connect (aka relax and enjoy!) and time to get hands-on (aka learn and engage!)
Choose our Hands-on Meal package for a full and satisfying meal, great for lunch or dinner! Choose our Hands-on Happy Hour package for a beverage-focused experience with light snacks, great if you have other meal plans before or after.
Our pricing already includes applicable taxes! For private events, there is a standard $25 per person private event service charge noted. This helps ensure we can tip the staff for larger/private groups. No surprise "booking fees" or hidden extras.
It's okay! We can accommodate dietary restrictions and requests for non-alcoholic substitute beverages – including mocktails for hands-on drink experiences. Requests MUST be submitted by the deadline (1 week prior to event.) Extra requests submitted after the deadline, especially day-of will be accommodated as best as possible, but may incur additional charges ($15+ per change.)
That's okay! You can still book to reserve your date/time with an estimate and adjust later. We accommodate changes of +/- 20% from your original number. Ask your curator if you need special arrangements for larger changes.
We'll send your confirmed meeting address 1 week prior to your event date, after we receive your final guest list and dietary restrictions info. The menu itself is a prix fixe seasonal menu, revealed as part of the experience itself as it unfolds. You can read about example featured food+drink in our proposal to understand the caliber and style of dishes and cocktails we highlight.
You certainly can, but you may not feel the need! Our Hands-on Meal package includes 3 beverage pairings per person and our Hands-on Happy Hour includes 2 beverage pairings per person. For a 1.5-2 hour experience, we don't recommend additional alcoholic beverage pairings. But you're welcome to start a tab if you'd like to!
Yes! Bookings made less than 2 weeks in advance are considered rush bookings. We release our staff's availability at 2 weeks so they can pursue other passions, so rush bookings require a quick manual availability check. We strive to confirm rush availability within 24-48 hours. Rush bookings do come with a nominal rush charge of $150, and deadlines for dietary restrictions info and final guest count are extended to 3 days prior to the event date. Inquiries less than 3 days in advance require all guest info upon booking.