5 San Francisco Weekday Date Ideas
July 30, 2018
Is there anything more fun than playing hooky? Take a weekday staycation and go on a date. Everything will be less crowded so you can spend less time in lines and more time enjoying each other's company. Here are 5 San Francisco weekday date ideas.
Go Somewhere That Usually Has a Long Wait
Some of our favorite SF restaurants are hard to get into because of the wait. But on a weekday, you'll have less competition for reservations or a table. Make a day out of hopping from place to place. Some San Francisco spots to squeeze into your day: Swan Oyster Depot (where people start lining up before 10 am for seafood), Bi-Rite Creamery near Dolores Park (the park will also be less crowded on a weekday for all your picnic and nap needs), Tartine (where people sometimes wait an hour for a croissant and baguette on weekend mornings), and State Bird Provisions (a perfect date spot since everything is meant to be shared).
See a Play
It can be hard to score tickets for a Saturday night show, but if you head to a weekday matinee, you and your date will be able to see some great San Francisco theatre. The Orpheum Theatre has 2:00 pm weekday performances. Other venues on the San Francisco Theater website also host midday performances. Of course, you can also see a weeknight performance, but it's usually more expensive and more crowded.
Sushi and Spa
If you really want to have a relaxing date, head to Japantown's Kabuki Springs and Spa. Make sure to check the schedule for what works for your couple. (Tuesday is an all-gender day in the communal baths and the rest of the days are either all men or all women.) For $25 each, you and your date will get access to Kabuki's hot pool, cold plunge, dry sauna, and steam room. You can also book spa services for massages, facials, acupuncture, and more. Since you're already in Japantown, great sushi and ramen and just around the corner. Have a relaxing dinner after a mellow day. (See our recommendations for Japanese food here.)
Take a Long Lunch on a Food Tour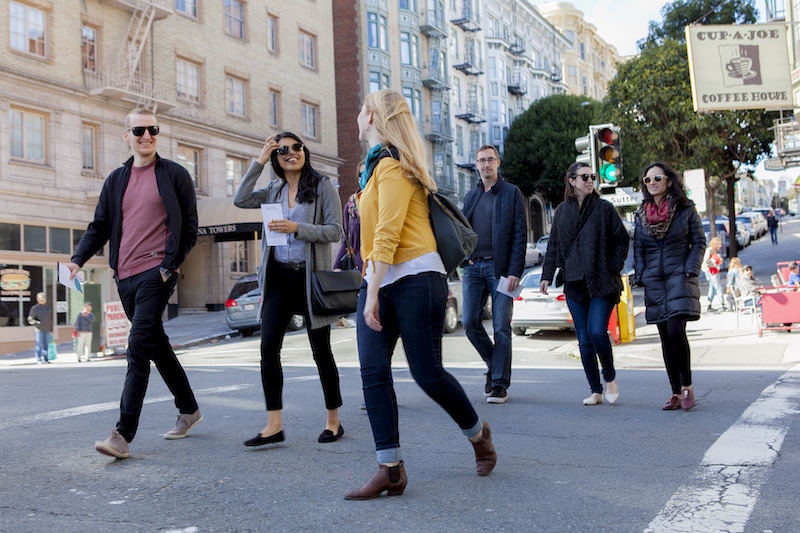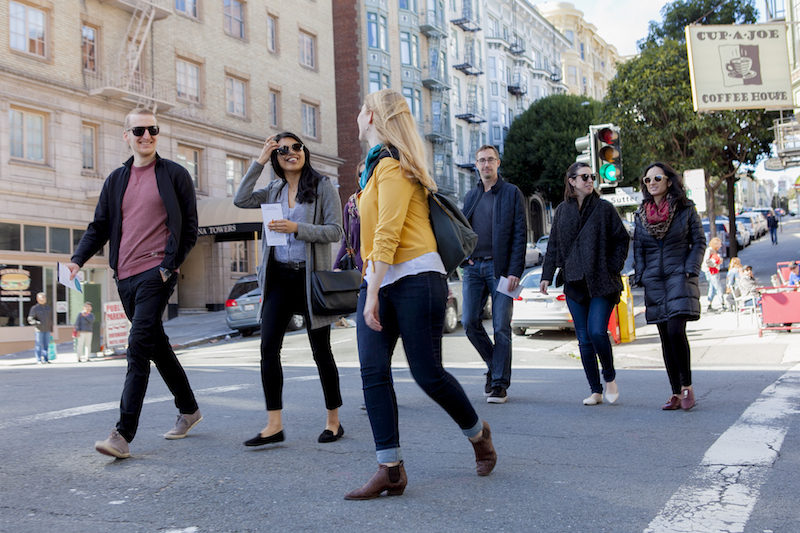 Enjoy your weekday freedom and go on a lunch date where the restaurants are already curated. Join a three-hour culinary experience in the Mission or North Beach to visit four restaurants on your date. You'll get to explore a San Francisco neighborhood with the help of an expert guide who will fill you in on history, culture, and the local food scene.
Visit a Museum
Like the theatre, museums are much less crowded on a weekday. Luckily, San Francisco is full of musuems to choose from. For an artsy date, go to the SFMOMA, the de Young Museum, or Asian Art Museum. If you're science-minded (or just want to see the albino alligator), the California Academy of Sciences is fun. For something a little quirkier, The Museum of Ice Cream is a colorful and delicious way to spend a few hours. Or, try the Beat Museum and Cartoon Art Museum.
Looking for more San Francisco weekday date ideas? Join us for a food tour in the Mission or North Beach and our guides will fill you in on their favorites.