5 Best Pizza Spots in North Beach
October 15, 2018
Old school or contemporary? Thin crust or thick? Wood brick oven or traditional oven? As much as pizza is a beloved food, it can be downright intimidating to choose the best pizza in North Beach. With sprawls of Italian restaurants and pizzerias by the dozen, we've done the "hard work" and labor of finding the best pizza spots in North Beach. From classical old-school Italian, to modern and authentic, here are the 5 best pizza spots in North Beach.
Tommaso's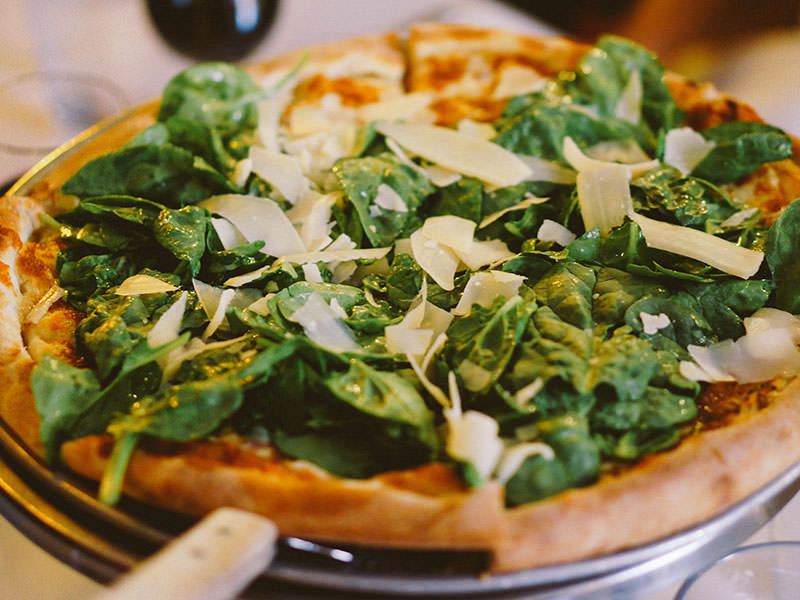 Home of the oldest wood-brick burning oven on the West Coast, this restaurant dates all the way back to 1935, when the Cantalupo family arrived from Naples. This place has become an institution in North Beach, serving Neopolitan style pizzas, and influencing chefs such as Wolfgang Puck. Today, owners Carmen and Agostino Crotti, who purchased the restaurant in 1973, have managed to keep it in the family and continue to serve thin-crust pizzas that have classic ingredients. They also have California inspired fare, like the spinach and parmesan pizza. Folks from all over come for the thin-crust, wood-fired pizza that's cooked to perfection. They continue to come back because Tommaso's feels like family.
Tony's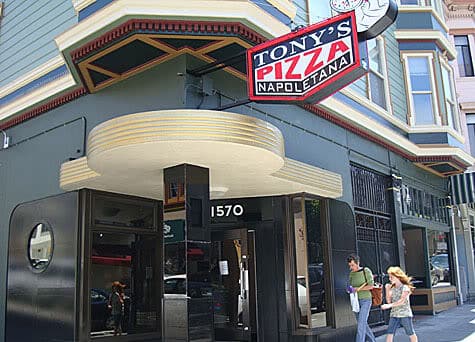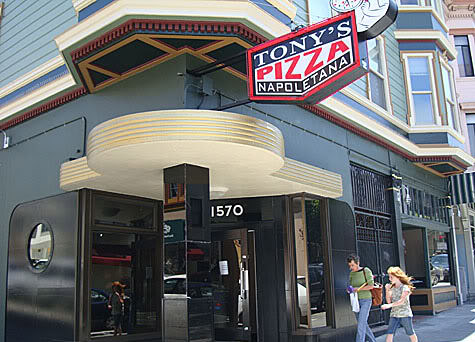 It's 10:30 am, on a Monday and there is a line halfway up the block. Such is the draw and magic of award-winning pizzeria, Tony's. Bay Area native Tony Gemignani has been in the pizza biz since 1991, where he had a taste of his first Neopolitan style pizza. He was determined to learn how to make such a masterpiece. Tony has gone on to win several awards including Best Pizza Margherita at the World Pizza Cup in Naples, Italy and Best Pizza Romana at the World Championship of Pizza Makers in 2011. (He was the first American and non-Neapolitan to win such a coveted award in Naples.) Choose your experience by dining at their sit-down restaurant, or grab a slice to go next door.
Golden Boy
Another beloved pizzeria, just around the corner from Tony's, is Golden Boy Pizza. Opened in 1978 by Peter Sodoni, at the mere age of 19, he had a vision that fresh focaccia bread, topped with tasty ingredients would be the intersection of heaven and perfection. Now the restaurant is operated by Sodoni's son. This by-the-slice pizzeria serves some of the tastiest, most satisfying slices in North Beach. Try the garlic and clam. On Fridays and Saturdays, they are open until 2:30 am, and other weekdays until 11:30.
Capo's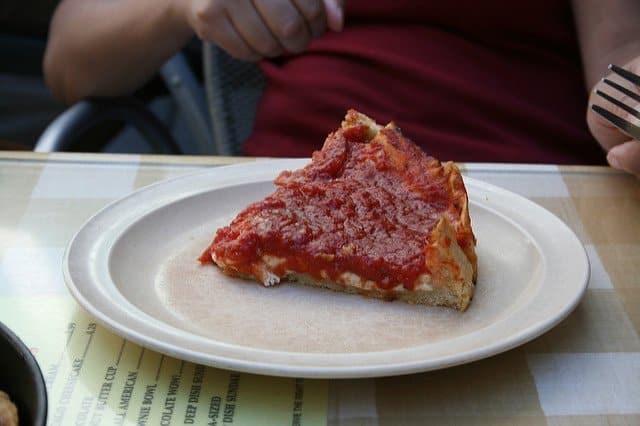 As if winning several awards wasn't enough, Tony Gemignani of Tony's Pizza, also saw the need for a classic Chicago style, deep-dish pizza. Capo's is the youngest child of the Gemignani group, opened in 2013, yet has the feel and comfort of a long-standing Italian restaurant. Named after Al Capone, the atmosphere instantly launches guests into another era. Check out the 100-year old brick from Chicago and hand-painted ceiling from Queens. If that's still not enough to grab you, then the pizza will speak for itself. The menu boasts four crust varieties: Chicago cracker thin, deep dish, cast iron pan, and stuffed.
Il Casaro
Opened in 2014 by Peter Fazio and Francesco Covucci simplifies the art of pizza without compromising flavor and structure. The casual and laid-back atmosphere leaves you with a full belly and happy heart. "Il Casaro" also translates to "cheesemaker", so you can be sure this place serves up the real good stuff. We're talking imported burrata, mozzarella di bufala and fior di latte mozzarella. This neighborhood spot is open for lunch and dinner, and open til midnight on Fridays and Saturdays.
North Beach holds the greatest concentration of pizzerias that are sure to please every pizza lover. These 5 best pizza spots in North Beach capture both the history, legacy and tradition of what Italian pizza is all about.Want to know more of the best pizza spots in North Beach? Visit our website to book a public or private culinary experience in North Beach, Mission, or Tendernob.
by Anais Zuniga