What To Eat In North Beach-The Little Italy In San Francisco
December 27, 2018
If you're wondering what to eat in Little Italy in San Francisco (known as North Beach) we're local experts. We polled our guides for their favorite things to eat in North Beach so you can eat your way around the neighborhood with culinary expertise.
Sotto Mare's Cioppino
Sotto Mare claims to have "the best damn crab cioppino in San Francisco" and it's true. The owner Rich got the recipe from his grandmother and it's stuffed with crab, clams, scallops, mussels prawns and calamari. And if you dig to the bottom you'll find pasta. This giant bowl is best shared with a friend or three, though it's so good that you'll wish you could finish the bowl yourself.
Pena Pachamama's Kale Chips
Yes, this restaurant is Bolivian, not Italian, but it is in North Beach. Any of Pena Pachamama's vegan fare is great, but they are famous for their kale chips. The kale is dehydrated and then drizzled with an organic sauce made of cashews, lemon juice, pink Himalayan sea salt, and nutritional spices. If you can't make a visit you can buy them at the San Francisco airport but they're best right from the source.
Original Joe's Eggplant Parmesan
.
The eggplant parm at Original Joe's is true comfort food. It smells like Sundays if you grew up in an Italian house, and if you didn't then it's what you wish your Sundays smelled like. We like it paired best with a glass of red wine when we dine in. We also like it paired with a glass of red wine at home with the inevitable leftovers.
Cavalli Café Cannolis
These are the kinds of sweet treats our guides will trek across the city for because the quality is unparalleled. For the best cannoli in North Beach find Santo at Cavalli Café. Santa is particular about his cannolis and fills them fresh after you order them so they never get soggy. The shells are stuffed with ricotta from New Jersey and topped with caramelized orange zest sauce.
Tommaso's Spinach Parmesan Pizza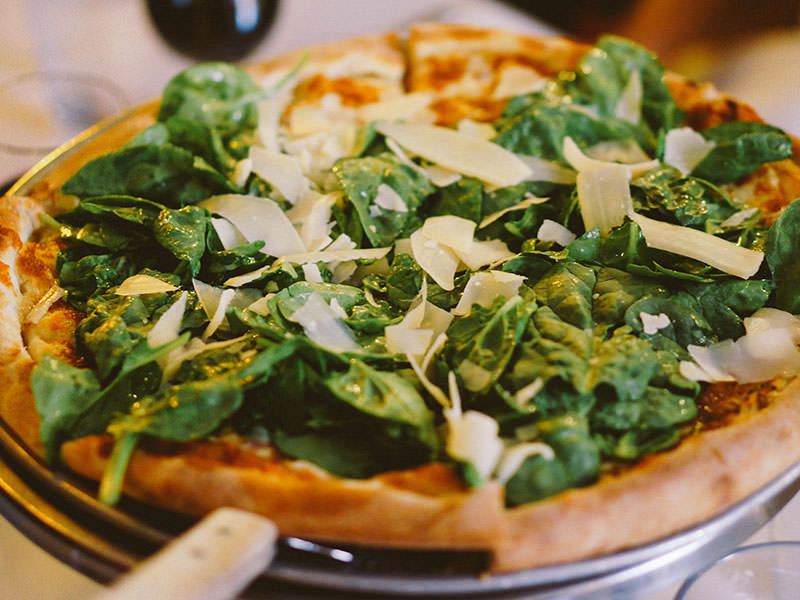 We'd eat any of Tommaso's pizzas but the spinach parmesan pizza is our favorite. Yes, it makes us feel like we're getting our vegetables in, but it's also a great balance of flavors. Tommaso's is the oldest Italian restaurant in North Beach and boasts the oldest pizza oven on the West Coast. When you dine in you'll get to see all the pizzas go in and out of the oven and your mouth will water as you wait for yours.
Visit Little Italy in San Francisco and let us show you around. Visit our website to book a culinary experience in North Beach, Mission, or Tendernob.