Gluten Free Guide to San Francisco: Food with Flavor
February 7, 2017
Whether you are gluten free by choice or for medical reasons, it can be difficult to find food that agrees with your diet. But in San Francisco, we're lucky to have a variety of restaurants and even bakeries that cater towards a diet sans gluten. Our gluten free guide to San Francisco highlights some of our favorites that may lack gluten but definitely don't lack flavor.
Your Gluten Free Guide to San Francisco
When You Want Pasta:
Many of the city's best Italian restaurants, like Delfina offer gluten free pasta substitutes. At many of these restaurants the pasta isn't homemade as their others are. But at Loconda, the chef makes a gluten free noodle in house called tonnarelli. It can be substituted in any pasta dish and uses a gluten free flour created by Thomas Keller.
http://delfinasf.com/, 3621 18th St, San Francisco, CA 94110
http://www.locandasf.com/, 557 Valencia St, San Francisco, CA 94110
When You Want Grilled Cheese:
The American Grilled Cheese Sandwich Company doesn't sound like a great spot for gluten free options. For an extra cost they'll substitute gluten free bread onto any of their eight grilled cheese sandwiches.
http://theamericansf.com/, 799 Battery St., San Francisco, CA 94111
When You Want Pizza: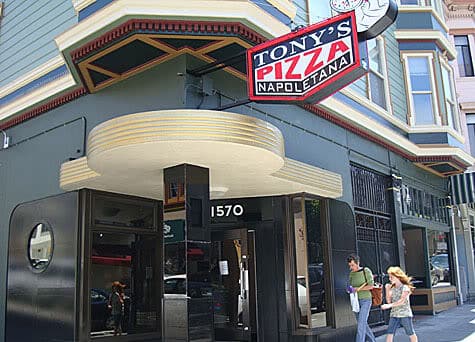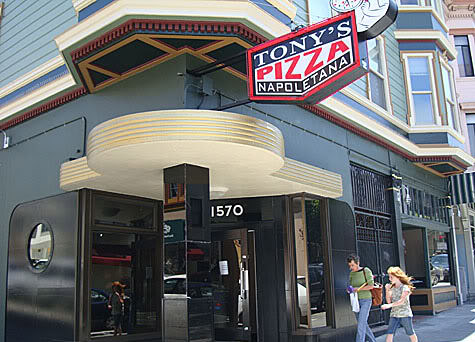 Z Pizza and Presidio Pizza Company have some of the most popular gluten free crusts in the city that can be substituted in almost any regular pizza. Visitors to the famous Tony's Pizza Napoletana don't have to worry about missing out either. Tony's has got them covered by cooking them in a separate oven along with gluten free breadsticks.
http://www.zpizza.com/, 883 Mission Street San Francisco, CA 94103
http://www.presidiopizzacompany.com/, 1862 Divisadero St, San Francisco, CA 94115
http://tonyspizzanapoletana.com/, 1570 Stockton St, San Francisco, CA 94133
When You Want Fried Chicken:
Rejoice! San Francisco has gluten free fried chicken! Proposition Chicken makes its herb crust in gluten free form so everyone can enjoy the juicy, crunchy chicken they deserve. Going along with the political theme of the restaurant, anyone can choose an "Amendment' to have their chicken gluten free as an entree or in a salad.
http://www.propositionchicken.com, 1750 Market St, San Francisco, CA 94102
When You Want An Entire Separate Gluten Free Menu:
This Union Square restaurant has as entire gluten free menu that even includes ciders, ales, and vodkas safe for celiacs. The staff at Puccini and Pinetti is trained to know about food sensitivities so they can help diners figure out what they to eat. The extensive gluten free menu includes everything from minestrone soup to pasta to burgers on a gluten free bun.
http://pucciniandpinetti.com/menus.php, 129 Ellis Street, San Francisco, CA 94102
When You Want South American Food:
The Mission's Pica Pica Arepa Kitchen serves 100% gluten free food in a 100% gluten free kitchen. Pica Pica also works with the North Bay Celiacs organization to help raise awareness about gluten intolerance. Pica Pica has participated in Gluten-Free Chef Competition on Treasure Island and supported Camp Arroyo Celiac camp. They've also contributed to a gluten-free cookbook. Most importantly, all of their food is delicious.
http://picapica.com/, 401 Valencia Street, San Francisco, CA 94103
When You Want Baked Goods:
We believe no one should have to live a life without dessert, and Mariposa Baking Co. makes sure that gluten free diners can find something delicious in The Ferry Building. The bakery's donuts, bakeries, cookies, and breads are made without gluten, and they're just as good as any other pastry around. Mariposa has a gluten-free kitchen in the Temescal neighborhood of Oakland where it even makes gluten free bagels and pizza crusts. Yes, you can mail order them.
http://www.mariposabaking.com/, 1 Ferry Building, San Francisco, CA 94111
When You Want a Beer: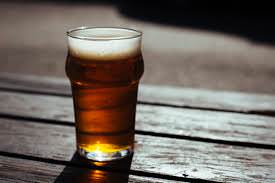 Ciders are great, but finding a good gluten free beer is a victory. Local to SF, Sufferfest Beer was founded in 2015 when Caitlin Landesberg, who became gluten intolerant, started brewing her own beer. Her friends, fellow athletes, were also looking for a gluten free beer to stay healthier while trail running. Find Sufferfest beer at Madrone Art Bar, BiRite Market, Gus's Market, City Beer, Whole Foods, and more.
Enjoyed our Gluten Free Guide to San Francisco and still looking for even more great restaurants in San Francisco? Let us show you some of our favorites on a culinary experience.