6 Creative Ways to Get Employees Back To The Office
July 27, 2021
Hi ho, hi ho, it's off to work we go! The time has come – we are heading back to the office. Now that you've been given the green light, you want your team back together. That's understandable. But there will be a large part of your team that may be hesitant to come back. I mean, we did just survive a pandemic, after all. Plus, they're comfy and cushy at home right now. So how do you get employees back to the office? Well, you definitely don't want to force them back in. You need to entice them to come back. Make it worth their while and show them why coming back to the office is going to be the best thing for them!
We wouldn't just leave you hanging without giving you a proper list on how to do so. Here are six creative ways to get employees back to the office!
1. Put their safety first!
We said it already and we'll say it again: we just survived a global pandemic. A lot of people are going to have reservations about their health and safety about coming back to the office. We mean physical, mental, and financial safety. Be explicitly clear about how you plan to make the workplace a safe and comfortable place to be. Set up sanitizing stations or even offer some company-branded PPE items, like these personalized hand sanitizers. That way, you'll act AND look like a team.
2. Greet with personalized gifts.
Who doesn't love a personalized gift? It's a small way of making sure your team knows you're excited to have them back in the office. The great part is that corporate gifts don't need to be extravagant or flashy, just small but meaningful token of employee appreciation. It could be a fun tumbler for those coffee breaks, a company face mask and sanitizer kit, or even a goodies tote bag with all kinds of snacks. Get creative here! You're just trying to show your team a token of appreciation for coming back to the office.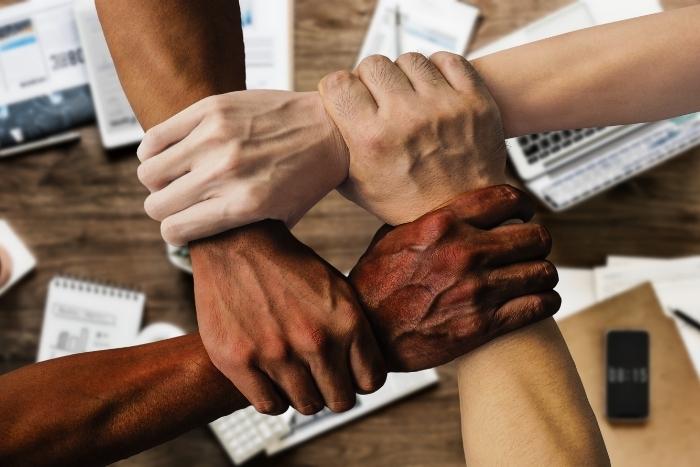 3. Bring in team building activities to get the adrenaline going.
It's been a while since the band's been together (the band being your team…but I think you get that). Working remotely for the past year (and then some) has probably made everyone feel disconnected from each other – which is exactly why you need a team building activity to help them connect. Enter team building in a box. We offer hybrid team building events that will help boost morale, enhance company culture, and deepen connection, whether you're physically together or far apart. Your event will be led by an Avital Emcee Host with Ingredient Delivery included. Click here to get in on the fun!
4. Roll out the perks.
We can't deny it. There were lots of perks about working from home. For one, you could make your lunch while simultaneously finishing a work task. The way to beat this work-from-home perk is to offer catered breakfasts, lunch, and snacks, on occasion. It's a beautiful way for your employees to bond over a meal. It will also boost productivity and keep them indoors, minimizing their outside exposure. Triple win score!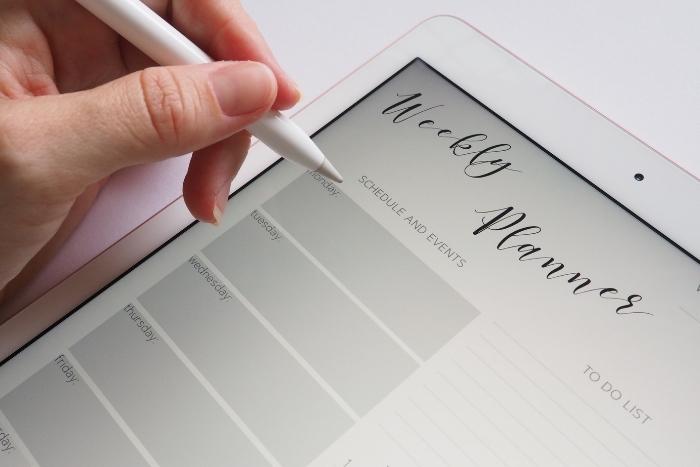 5. It's time to get flexible.
Let's be honest here. One of the best ways to get employees back to the office is going to be offering the option to work from home as well. It sounds like an oxymoron: get them back by letting them stay home? Yes. The truth is, the idea of coming back to the office full time seems overwhelming for a lot of people. There are multiple ways to go about this. You can create a schedule for employees to slowly come back or have them choose which 2-3 days they'd like to work from home and which days they'd like to come in. Those employees with children may be feeling the stresses of going back in if their child's school is not yet back in person. Allowing flexible work hours helps them maintain their childcare responsibilities, in turn making them a happier employee. It's all about balance.
6. Make them feel at home.
Literally. Make them feel like they are working from their own home. We don't mean letting them come to work in pajamas with face cream on. We mean, help employees transition with familiarity. There are a few ways this can be done. You can offer an equipment stipend to ensure they're not downgrading from their current home office. On to pets! Allow one day a week where dogs and cats are allowed to come into the office. You can run this by the group to make sure no one is allergic, then it's a go! If you don't want to go that far, at the very least allow them to take a midday walk and a break. Those little trips around the block were highly therapeutic.
This transition back is going to be one that will need to be addressed with great care and communication. Ultimately, the best way to get employees back to the office is to show them that they matter, that you care, and that you're all in this together. Go team!