14 Unique Virtual Team Building Activities for Remote Teams
July 30, 2021
Let me take you back to a time not too long ago. It's the start of the pandemic, you and your team just started working from home, and everyone's morale is…well, it's not great. You wonder, what am I going to do to get my team motivated again? You're googling "virtual team building activities for remote teams." There are too many options, so you settle on getting "drinks after work" over Zoom or "giving back some time" to your team by letting them go early on a Friday. You're a good boss.
Fast forward to present day and working from home is the "new normal" (did anyone cringe when I said that? No? Good.) You may even have members on your team that you haven't met yet as they onboarded while working from home. You want to connect, keep morale high and get your team excited by offering some rad team-building exercises.
Well, have no fear, this blog post is here! We have gone ahead and done the work for you. We wanted to create a list that encouraged collaboration and building connections, all accomplished from the comfort of your own home.
There are so many benefits to virtual team building exercises for remote teams beyond increasing morale. It's a great opportunity to network, socialize and get to know your team, which, in turn, also boosts productivity. These activities encourage teamwork and learning about each other's strengths, weaknesses, and interests. Team building exercises foster an atmosphere of communication and creativity, an atmosphere that thrives when your team members feel comfortable with one another. And finally, these activities are a great way to let loose and build memories together.
Here's our list of fourteen exciting virtual team building activities for remote teams. Regardless of size, these are guaranteed ways to bring your team together.
Feel free to bookmark this page or send us an email and thank us later!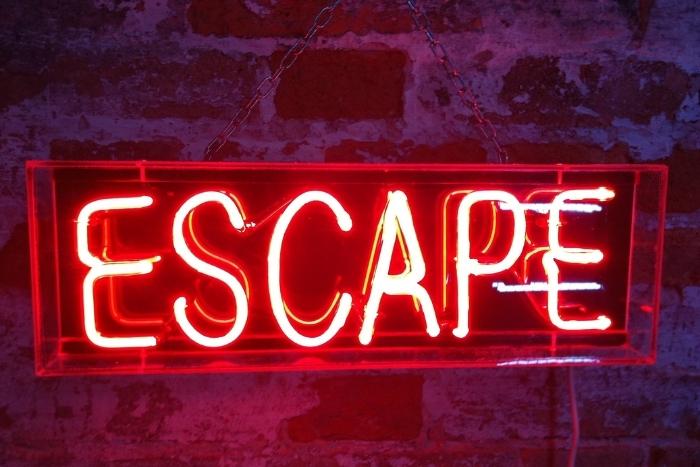 1.
Put on your detective hat and lock yourself in an Escape Room.
Have your team work together to unscramble puzzles and solve a murder mystery to escape the room! At Black Noir Escape Room where your team will play the role of Private Investigator Mr. Jones as he tries to solve a murder before the murderer strikes again (*cue evil laugh).

2.
Break the ice and get to know your team!
Get to know the members of your team by using a fun, curated set of 100 icebreakers, like this one from Quizbreaker. Learn a little bit more about your virtual cubicle mate by having the team guess who said what. You may have more in common than you think!
3.
Travel the world…without hopping on a plane.
Paris, anyone? You can take your team on a virtual tour of The City of Lights all from the comfort of their own homes. Woyago offers five different virtual events for you and your team to bond. So grab your chapeau and get ready to bond over a baguette, some brie, and a cold glass of rosé! Oh, là là!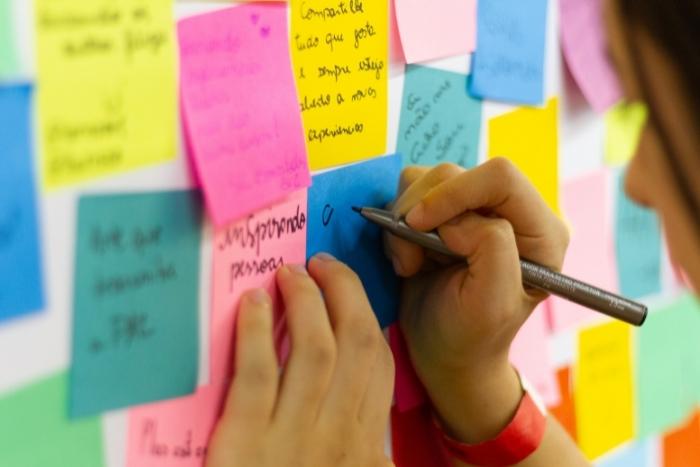 4.
Build connections by building a storyline.
The classic improv game where you "go around the circle" and each person adds in one sentence while you start to build a story. There are many ways you can go about this so just go with it and have fun! It's a great way to build communication skills and effectively think on your feet. Double whammy!

5.
It's time for some trivia!
There's a reason Jeopardy has been on TV since the 80s…people love trivia! Pick your platform, get your questions together and randomly select teams. Have each team answer the questions that you have posted in the chat. The team with the most correct answers, who answered the quickest, wins that round. Rinse, repeat!

6. Taste some of the most unique waters in the world
Did you know that water can taste different around the world? With a virtual water tasting, you and your team can join a Certified Water Sommelier and an Avital Emcee Host for a guided water tasting. Water tasting kits featuring premium 750ml glass bottles and gourmet food pairings are delivered to guests. Discover how different water can taste by sampling the world's most premium H2Os.

7.
Alter your taste buds with Virtual Flavor Tripping
Enjoy the magic of miracle berries as you alter your tastebuds and experience flavor in a completely new way in a virtual flavor tripping event. An Avital flavor host will take you through incredible experiments where one miracle berry will make sour foods, like lemon and kombucha, taste deliciously sweet. Flavor tripping kits are delivered to guests making the experience seamless and easy! You and your team will enjoy this journey – don't worry, it's a totally legal trip!

8. Gather around a tiny campfire.
It's like camping…but from the comfort of your own home. This activity includes haunted historic ghost stories, icebreakers, and even a real s'mores making experience. It just might be the cutest s'mores set ever! And the added bonus: you get all the fun of being in the wilderness without having to smell like citronella.

9. It's the Five Finger Showdown (da-na-na-nahh, da na na na nahhh)
*to the tune of The Final Countdown. Put five fingers up and get ready to learn about your co-workers. You might find your long lost soul family! The idea is to go around the group and have each person mention one unusual life experience. For example, speaks more than one language, eats peanut butter and honey on their toast every morning, you get the idea. If a team member has that life experience, they put a finger down. Make it more interesting: Once you see who's put a finger down, open the floor to share about their experience.

10. Challenge your team to a game of Truth or Dare.
Let's take things up a notch, shall we, with a virtual game of Truth or Dare. Everyone starts with their cameras on. The facilitator states a truth or dare, such as, show your phone background. Players keep their cameras on to indicate they are willing to reply. The host then asks a few players to complete the truth or dare. The successful player leads the next prompt. May the odds be ever in your favor!
11. Psych! Find out how your team members would react in certain situations.
This game will really get your creative juices flowing. To play, one person enters each team member's name into Psych. The game then generates customized questions, like how would Judy fight off a team of bears? (Poor Judy…). Each player will then write a witty response and at the end of the round everyone votes on who had the best answer. Points are rewarded by ranking. The goal is to have the most points at the end of the game.

12. Build communication skills with See What I Mean?
Put your communication skills to the test with this classic game of Telephone, but with a twist – art. One participant draws a picture using only basic shapes. A selected team member will then try to explain the picture to the rest of the team. Everyone will attempt to replicate the picture without ever having seen it. The goal is to recreate the same picture as the original.

13. Take center stage with Jukebox
Warm up those vocal chords and think of your favorite song! Go around the group and take turns humming or singing a part of the song. Have your co-workers try to guess the artist and song name. Not only do you come out with a new, fun playlist, but belly laughs are guaranteed to ensue as you find out who would not make it to the finals in American Idol.
14. Revisit the 'ole college days.
Do you and your team talk about the good 'ole days? Do you ever wonder what your colleague was like in college? Well, look no further. Have a college night! Encourage everyone to show up in merch from their alma mater, take out those red solo cups and add in some virtual drinking games (non-alcoholic is encouraged too!). Who knows? You might just realize you were on the same campus as your colleague all those years ago.
The most important part to remember about virtual team building activities for remote teams is to have fun! You want your team to have the chance to bond, connect, and learn about each other all while enjoying themselves.
Whenever you're ready, we're here at Avital to welcome you with open arms and guaranteed fun times. Join us and click to book your virtual team building activity now!