18 Unforgettable 50th Birthday Gift Ideas for Women in NYC
February 6, 2023
Turning 50 is a huge milestone! Whether you're looking for the perfect gift for a special woman in your life or for yourself, we've rounded up a few incredible and unforgettable gifts. From unique experiences to special keepsakes, here are 18 unforgettable 50th birthday gift ideas for women in NYC. From the hustle and bustle of Times Square to the beautiful sunsets over the Hudson, these special gifts will make this milestone birthday one that won't soon be forgotten!
1. A surprise getaway to NYC's most luxurious spa, Spa De La Mer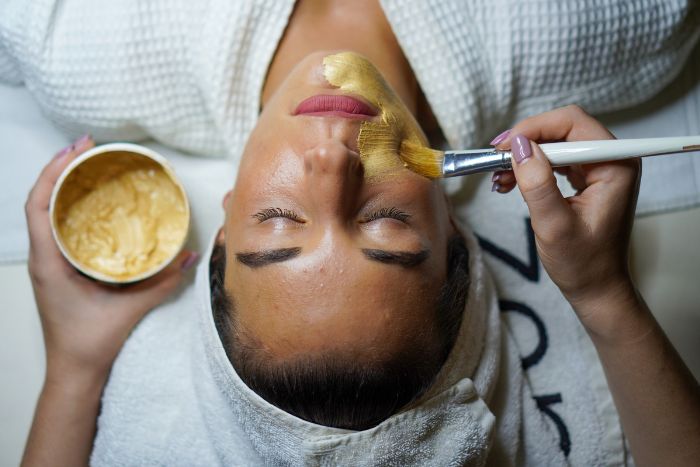 A luxurious spa getaway is the perfect gift for the special woman in your life! Especially if it's at Spa de La Mer, the only one of its kind in the United States. This "Wellness 360" spa is located in the Luxurious Baccarat Hotel and is designed to identify individual needs, address those needs, and provide a long term plan for guests to incorporate into their daily lives. Imagine treating your loved one to a relaxing, indulgent experience they'll never forget. So, why not surprise them with a luxurious spa getaway for the perfect gift?
2. Take a private NYC city tour to see your city in whole new way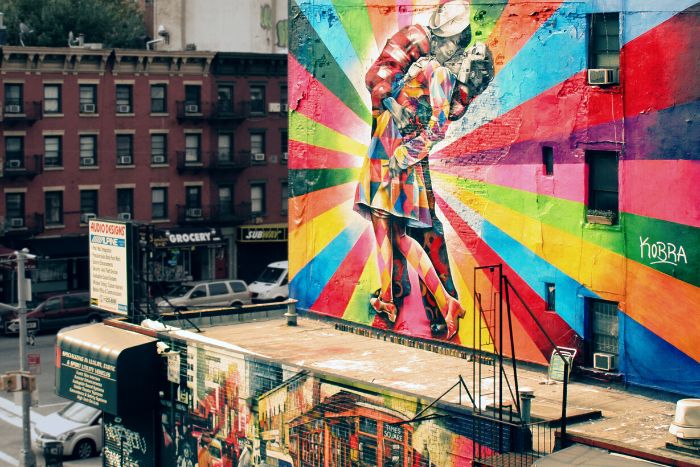 Even for native New Yorkers, there is so much to explore and uncover in this city that never sleeps. Every doorway, tree, or cobblestone corner might come with a rich story even if it appears mundane at first glance. You can choose a tour to fit the birthday girl's preferences, such as focusing on certain neighborhoods, sightseeing, or even exploring the city's food scene. With this special gift, the recipient will get to experience New York City in a way they never expected!
3. A hot air balloon ride to touch the clouds
Taking a hot air balloon ride for a birthday celebration in NYC is an experience like no other. It's the perfect way to add a special touch to a special day. The views of the city from hundreds of feet in the air are incredible. The experience is even more magical at sunrise or sunset, when the colors of the sky will be even more vibrant. There's no better way to take in the beauty of the city than from the air. Taking a hot air balloon ride is also a great way to create lasting memories with friends and family. The ride can be booked for just a few people or up to several. So gather your friends and family, and enjoy a special hot air balloon ride for your birthday celebration in NYC.
4. Eat and Explore the East Village on an Awesome Food Tour
Celebrate your birthday by taking a luxury food tour through the East Village! On the tour, you'll explore one of NYC's hottest restaurant and craft cocktail scenes – known for its role as the birthplace of punk and artist hangouts. From Japanese ramen to Mexican tacos, there's something for everyone. During this progressive meal, you'll visit multiple restaurants, enjoying a reserved, seated course at each. Try authentic Ukrainian perogies, off-menu basque pintxos, truffle cashew cream pizza, and so much more. Upgrade to include alcoholic beverage pairings for a more festive experience. So gather your friends and family and get ready to explore the East Village on an unforgettable food tour.
5. A personalized party planner to help plan the perfect 50th birthday celebration
Hiring a personalized party planner for a 50th birthday gift is a great way to show someone you care. A personalized party planner can help create a memorable event without all the work and stress. They can provide guidance on everything from selecting a venue, to arranging the entertainment, food, and decorations. With their expert knowledge and experience in event planning, a personalized party planner can help you to make sure that your special occasion is a success. They can even provide you with ideas and advice for unique gifts for the guest of honor. Hiring a personalized party planner is a special way to show someone you care, and make their 50th birthday one to remember.
6. A special piece of jewelry featuring a birthstone from their birth year
A birthstone piece of jewelry is one of our favorite gift ideas for a woman's 50th birthday. Not only is it meaningful and personal, but it's also a beautiful and timeless way to show someone that you care. Birthstones come in a variety of styles and materials, from classic gold or silver to vibrant gemstones, so you can choose something that matches her style and personality. Plus, with so many different stones, sizes, and shapes, you can find something that will be cherished for years to come. Whether it's a ring, necklace, bracelet or earrings, a birthstone piece of jewelry is sure to be a meaningful and memorable 50th birthday gift for any woman. In terms of picking up a picture-perfect piece of jewelry, you've got a few options to consider. NYC has an array of retailers where you can make a purchase in person. However, you can also find fascinating ruby rings online, which is the more convenient and cost-effective way to shop for birthday gifts.
7. A private chef for a night of gourmet dining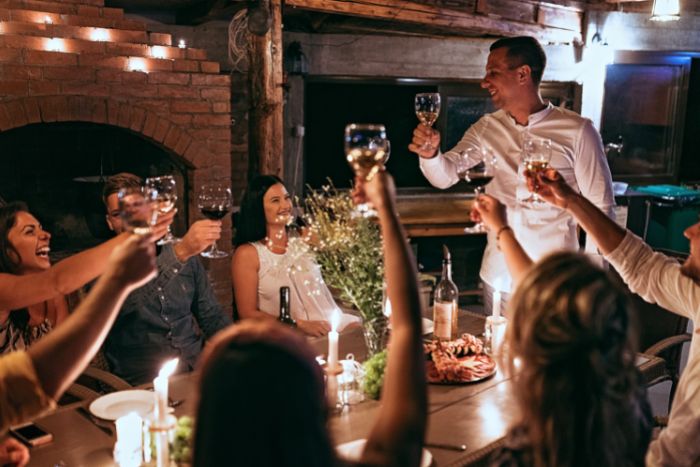 Hiring a private chef to celebrate your birthday is a great way to make your day special and memorable! Whether you're planning a small gathering with family or a larger celebration with friends, a private chef can bring a unique and upscale experience to your festivities. From customizing a menu and creating an unforgettable meal to providing professional service to ensure that your event runs smoothly, private chefs can make your birthday one to remember. Plus, you don't have to worry about the stress of meal preparation and clean-up, leaving you free to relax and enjoy your special day!
8. An extravagant shopping spree in SOHO
A luxury shopping spree in SOHO is the perfect way to celebrate someone's 50th birthday! Begin the day with a delicious brunch in one of the city's trendy restaurants. Then, spend an afternoon exploring the boutiques and shops in the area, from high-end designer stores to unique vintage finds. Browse the art galleries and pick up some unique souvenirs to take home. When it comes time to indulge in a little something special, browse the designer shoe stores, luxury handbag stores, and high-end jewelry stores. Finally, end the day with dinner at a trendy hotspot. A luxury shopping spree in SOHO is the perfect way to celebrate someone turning 50!
9. Celebrate with an Interactive Meal at a Cool NYC Restaurant
Celebrating a birthday with friends and family is always a special event, and what better way to mark the occasion than with an interactive experience? A Hands-On Meal is the light and easy, yet still interactive, alternative to a cooking class. There are hands-on elements to keep guests engaged, without the workload of a cooking class that can cause burnout. You'll be greeted at the restaurant by your host, along with a welcome drink and snacks. Start the experience with a mini mixology lesson as you craft your own cocktail with an expert bartender. Then engage with interactive foodie activities, like Flavor Tripping, Cocktail MadLib, or a Creative Menu Creation Game. Lastly, sit back and enjoy a seasonal prix fixe meal with celebratory toasts and gift opening.
10. A private yacht cruise for an unforgettable day on the water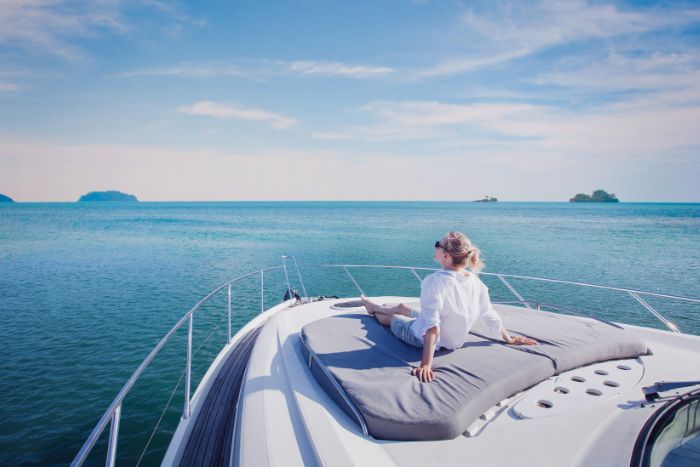 Celebrating a 50th birthday with a private yacht cruise in NYC is a truly unforgettable experience! Taking in the sights of the Statue of Liberty, Ellis Island, and the Brooklyn Bridge from the deck of a luxurious yacht is an incredible way to make the day special. Plus, you can enjoy a delicious dinner, drinks and dancing as you take in the beautiful skyline. Special touches like decorations and music can be added to make the cruise even more memorable. With a private yacht cruise, your 50th birthday will be one of the most memorable days of your life!
11. Visit NYC's first women-owned and operated brewery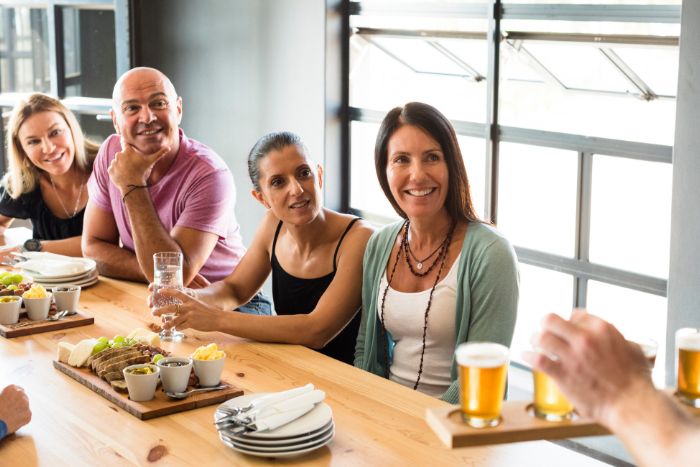 Visiting NYC's first women-owned brewery, Talea, is a fun, casual way to celebrate. From the unique craft brews to the friendly and knowledgeable staff, this brewery is a must-see for any beer enthusiast. The atmosphere is laid-back and inviting, with a selection of beers that range from light to dark, hoppy to malty, and fruity to sour. The knowledgeable brewers are always happy to explain the brewing process and answer any questions you may have. If you're looking for a fun, women-empowered experience, visiting NYC's first women-owned brewery is definitely the way to go!
12. A custom portrait of the birthday girl and furry friend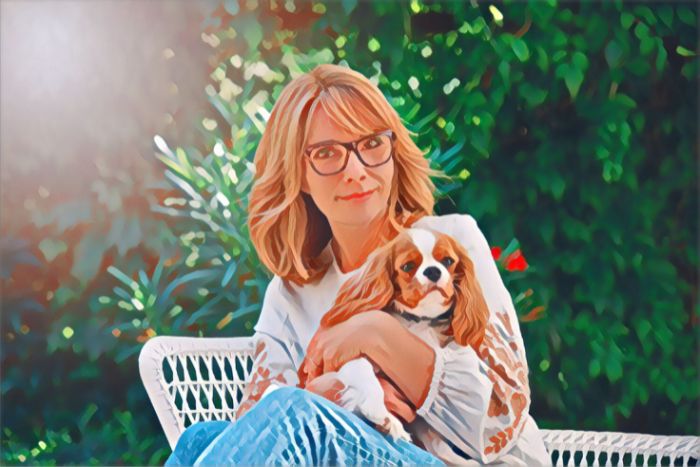 A custom oil portrait of her and her furry friend is a truly unique and memorable birthday gift! Not only will it be a beautiful way to capture their special bond, but it will also be a keepsake to cherish for years to come. The artist will work closely with you to ensure that the portrait captures your beloved pet's personality and features. With a skilled eye, they will also bring out the details of your own features in the painting. The end result will be an artwork that is sure to be admired and appreciated for many years.
13. A weekend getaway to the bountiful Hudson Valley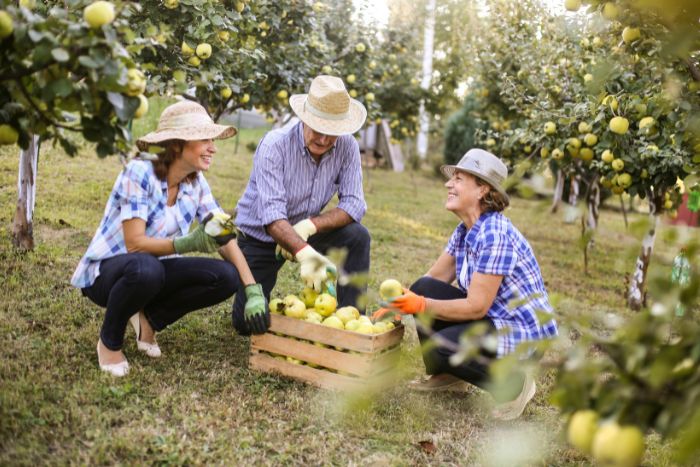 If you're looking for a weekend getaway near NYC to celebrate a birthday, why not consider a trip to the Hudson Valley? Just an hour and a half north of NYC, the Hudson Valley has plenty of activities to make your birthday extra special. There are plenty of wineries and breweries in the area, and you can also try out some of the local farms and pick your own produce. There's also plenty of great hiking, biking, and kayaking trails, as well as historic sites to explore. And of course, don't forget the delicious restaurants, bars, and cafes that the Hudson Valley has to offer. With so much to explore and experience, you're sure to have a memorable birthday weekend getaway near NYC!
14. An exotic trip to a destination of their choice
If you want to venture further than the Hudson Valley, consider a trip a bit further from home. There are so many incredible places in the world to explore and a 50th birthday is the perfect time to go somewhere you have always wanted to experience. Depending on your budget, you could plan a luxurious getaway to a beach or mountain resort, or you could book a budget-friendly adventure full of sights, culture, and cuisine. Start by researching the top destinations that you'd like to visit, and don't forget to factor in any necessary paperwork like visas, vaccinations, and other permits. Once you've narrowed down your list, be sure to book your flights and accommodations well in advance. Or use a service like Going to get last-minute deals! Taking a bucket list trip for your birthday is a great way to make the occasion even more meaningful. With a little bit of planning, you can make your trip unforgettable and create memories that will last a lifetime.
15. A unique piece of artwork to commemorate their milestone birthday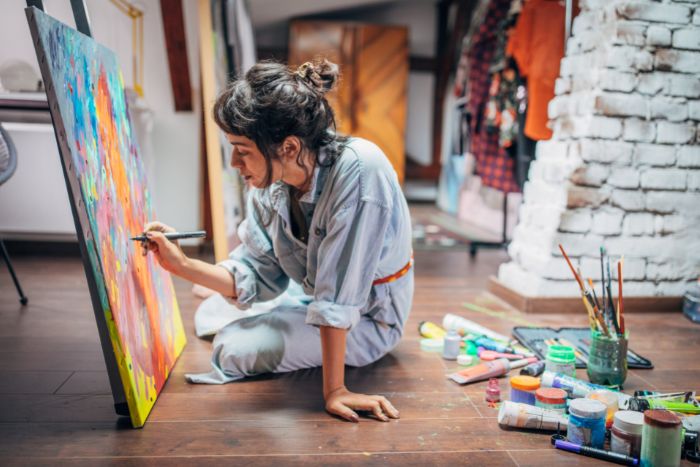 A commissioned piece of artwork is an incredibly special and unique way to commemorate a milestone and show your appreciation for a loved one. When selecting artwork for this important occasion, it is important to think about the person's style, interests, and the type of artwork they would appreciate. You may want to consider the artist's style, the size of the piece, and any other meaningful elements that you would like to include.
Once you have a clear idea of what you are looking for, it is important to find a reputable artist that you feel comfortable working with. Research the artist's work, read reviews, and ask any questions you may have to ensure that you are selecting the best individual for the job. Once you have found a suitable artist, discuss the project in detail, including the timeline, payment terms, and any other important aspects of the project. A great place to start your search is Art Finder. Commissioning artwork is an incredibly special gift and a wonderful way to show your appreciation for a loved one. With the right artist and thoughtful research, you are sure to create a one-of-a-kind gift that your loved one will cherish for years to come.
16. A subscription box filled with monthly surprises
Gifting a subscription box for a birthday is a great way to show your loved one how much you care! Subscription boxes offer a unique way to create a personalized gift – something your recipient can enjoy over time. They come in a variety of themes, ranging from beauty and grooming to food and drink, so you can find something that suits your recipient's interests. Plus, subscription boxes are available for different budgets, so you can find something that fits your gift-giving budget. Gifting a subscription box also offers a great way to show your recipient that you're thinking of them beyond a single day. Each month, they'll receive a new box filled with fun surprises – a reminder of your love and thoughtfulness all year long!
17. A personalized photo album filled with memories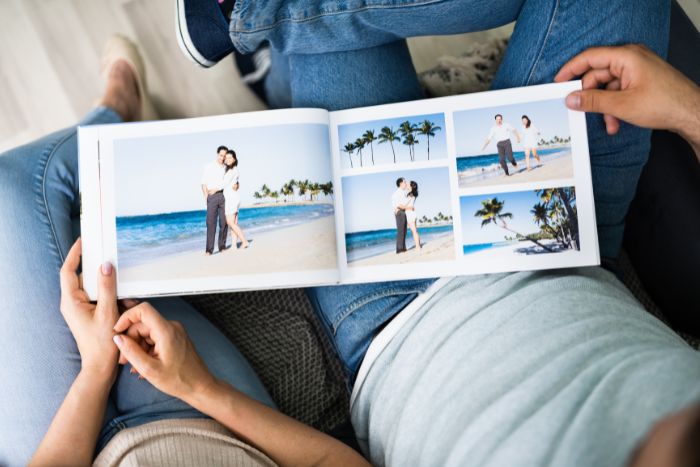 A photo album is a great way to commemorate a milestone birthday like a 50th! It's a great way to look back on all of the memories and special moments that have been shared throughout the years. Start by gathering photos that span the lifetime of the person you're making the album for. If you're able to, try to get copies of old photos from the person's parents or other family members that you know. Once you have all of the photos collected, arrange them in an album in chronological order. This will give the album a great sense of story and make it even more meaningful. You can also include captions for the photos to add context and extra meaning. Finally, you can add extra touches like ribbons or stickers to make it look even more special. Making a photo album for a 50th birthday is a great way to capture all of the memories and special moments that have been shared!
18. Take a Once-In-A-Lifetime Michelin Restaurant Food Tour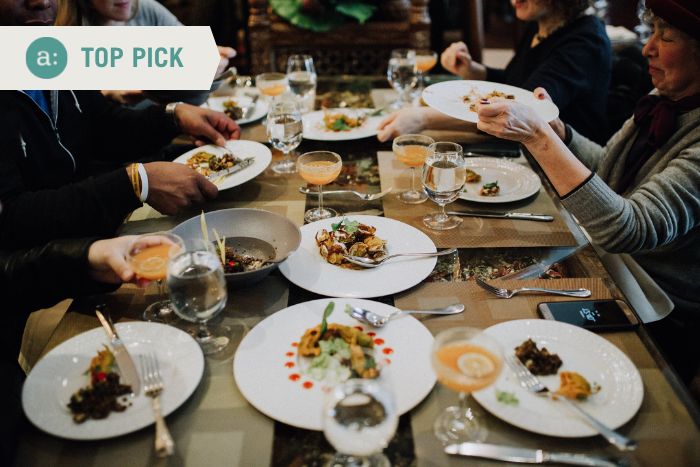 Exploring the vibrant Flatiron neighborhood with a VIP Michelin Food Tour is a unique and memorable NYC experience. This 3-course progressive Michelin experience visits 3 Michelin restaurants over the course of the evening. Indulge in dishes like Butter-Poached Nova Scotia Lobster, American Wagyu Beef Paired with Traditional Korean Banchan, and Cubetto di Cioccolato with Sesame Gelato. Add on the Beverage experience, which includes a hands-on craft cocktail, wine flights, and a luxury Sommelier-Selected water tasting. Along the way you'll have the opportunity to meet chefs and sommeliers who will spend time telling you their story and the story of New York City's culinary scene. You'll visit Michelin restaurants such as COTE Korean Steakhouse, Ai Fiori, Scampi, and many more. Whether you're a foodie, curious traveler, or just looking for a unique birthday experience, this tour is sure to be an unforgettable 50th celebration!
Planning a 50th birthday party for a special woman in NYC can be an incredible way to show her how much she is loved and appreciated. From a luxury Michelin Tour to an interactive meal at a local NYC restaurant, there are a variety of unique and memorable ways to celebrate. With a little bit of creativity and advanced planning, you can make her 50th birthday party a day that she will remember for years to come.