The Ultimate Zoom Holiday Party Guide For 2023
September 20, 2021
I think by now we've all become pros on the Zoom app! Between meetings, family events, and just long calls with friends, we know what we're doing on there now. So, it's time to host a zoom holiday party for your workplace. And let's make it fun!
Of course, a zoom holiday party doesn't sound as exciting, but trust me they can be! As long as they are interactive and engaging, it can feel like you're all together in the same space.
My pro tip for these types of events: make sure you have a moderator or facilitator. Whether that's you, a colleague, or you hire someone to come in, it will help with the flow of the event and ensure that everyone participates.
Alright, let's get to it! Here's our ultimate zoom holiday party guide for 2021.
MUSICAL CHAIRS – THE SINGER'S VERSION
Remember playing Musical Chairs when you were a kid, and you'd make a mad dash for that last chair? Then you'll know exactly how to play the Singer's Version. Here's how it works. The facilitator starts playing a song, let's say it's holiday-themed, and everyone starts singing as loud as possible. The facilitator then shuts off the song, at random, and the last person left singing loses. Check out this list of holiday songs if you need some inspo.
SEE WHO'S ON THE NAUGHTY LIST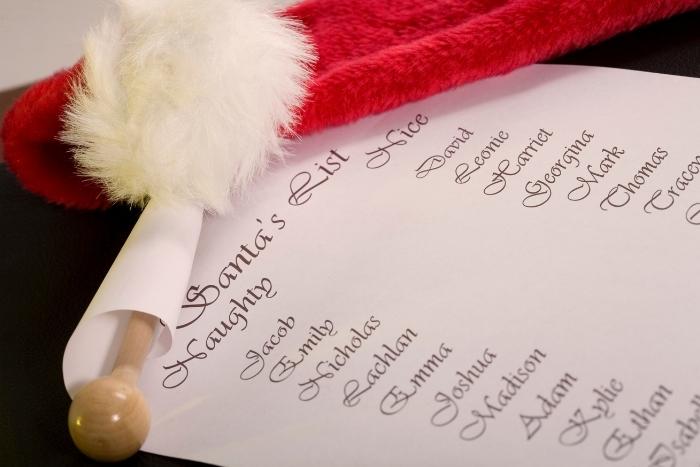 Yes, this is work appropriate! It's a variation on the game Never Have I Ever but you play with statements about the holidays. Everyone starts with 10 fingers up. If they have done whatever the statement says, they put a finger down. At the end, the play with the most fingers still up, wins. To further engagement, with each statement, the facilitator can ask the team member to share their story! This'll help everyone connect and learn more about each other.
LEARN TO BE BARTENDER EXTRAORDINAIRE – Kits Delivered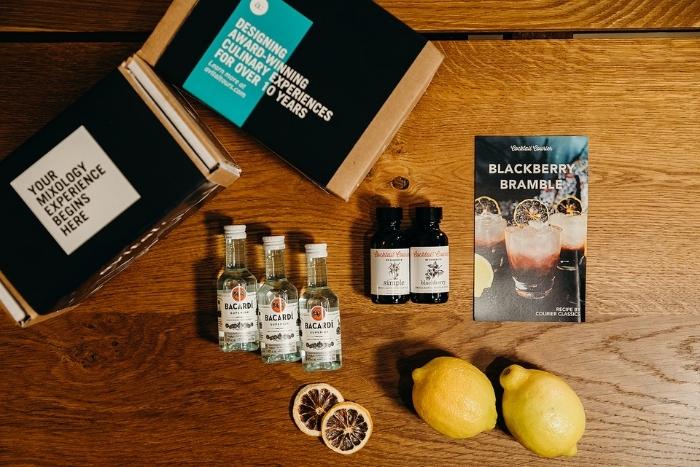 Led by an Award-Winning Mixologist and Avital Emcee Host, guests will get hands-on as they craft two festive & delicious holiday cocktails. With a focus on flavor balance and bartender skills, you won't just make a recipe, but leave with a better understanding of the art of mixology. A gift that keeps on giving!
I SPY WITH MY LITTLE EYE…
I'm bringing it back with another game from our childhood. I spy with my little eye…a team that loves to have fun (that's where you folks come in!). Play a fun game of I Spy with items in your home. Even better, if homes are decorated you can start to call out items like a wreath, a candle, or a tree!
DRESS AS YOUR FAVOURITE HOLIDAY MOVIE CHARACTER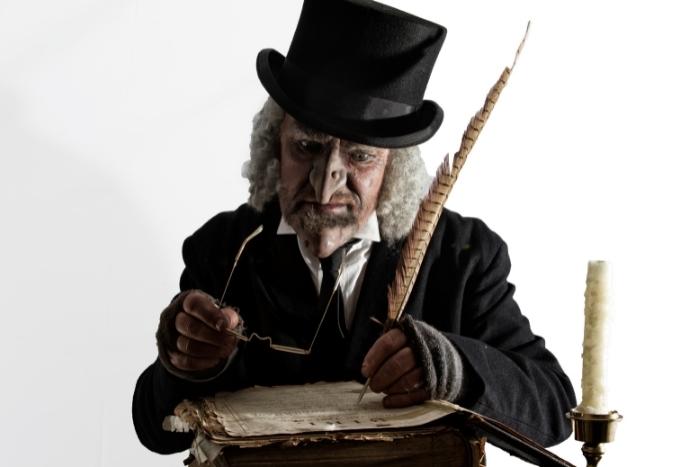 We all have that one movie we MUST watch during the holidays. For me, it's Serendipity (not your typical holiday movie but that's the only time I watch it!). So why not have a little costume fun and come dressed up as your favourite character? Maybe National Lampoon's Christmas Vacation is your favorite, or you want something a little more comfortable, so you come dressed as Scrooge. Whatever you pick, costume parties are always a fun time! If you're looking for a little help coming up with a character, here's a list of holiday movies you can check out.
TASTE WATERS FROM AROUND THE WORLD – Kits Delivered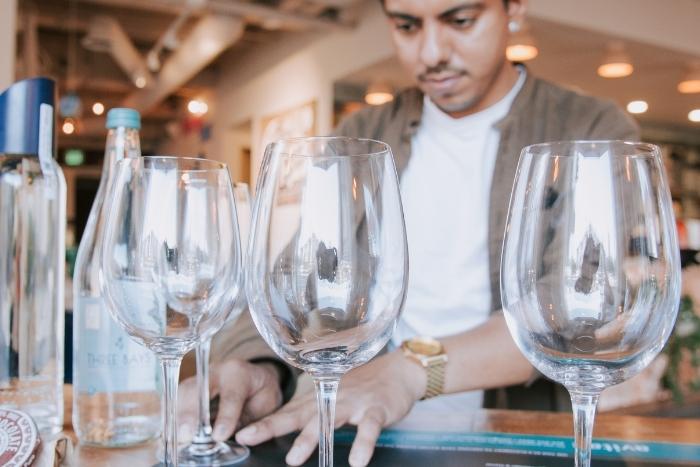 Join a Certified Water Sommelier and Avital Emcee Host for a special, holiday-themed water tasting. Taste pure, delicious glacier water and try your hand at a holiday flavor infusion. Waters and food pairings are delivered to guests' doors in premium glass bottles. An inclusive, wellness experience to celebrate the season.
JOIN IN ON A FAMILY TRADITION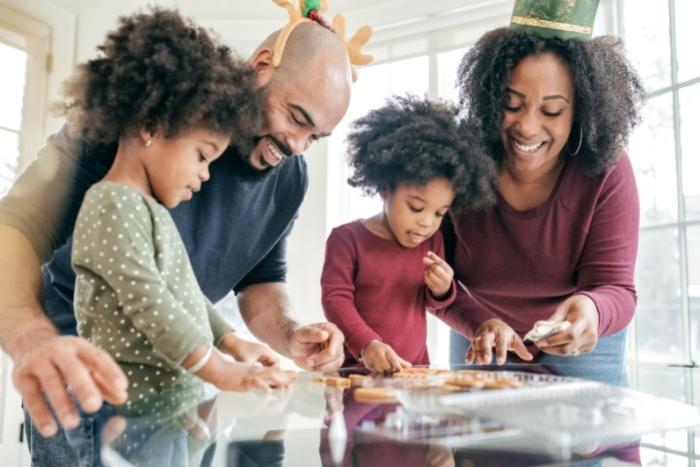 We all have family traditions during the holidays. Mine just happens to be eating enough for 4 people but to each their own, right? But maybe yours play a fun board game or sing carols. Those are beautiful traditions that would be special to share with your workplace. It'll give everyone a glimpse into the other person's life, therefore creating a connection (see what I did there?). So, what's your favorite family tradition?
Get Cozy with Fireside Drinks & Hors d'Oeuvres – Kits Delivered
Fireside coziness combines with classy hors d'oeuvres for an incredible, memorable holiday experience! All guests will begin by snacking and crafting a festive & delicious holiday cocktail alongside an Award-Winning Mixologist. With drinks in hand, your Avital Emcee Host will guests will lead guests through hands-on tapenade assemblage. Finish with sweet, seasonal treats!
BAKE GOODIES TO SHARE
Eating delicious food and baked goodies is a rite of passage during the holidays. Especially if you have treats where the recipe has been passed out for generations. And with that idea, why not have a fun baking class where one person sends around a family recipe, and everyone bakes it? You and your team can bake them before the zoom holiday party but wait to try them all together!
PLAY HOLIDAY CHARADES
Charades is a great idea for a team event for many reasons! Number one, it's fun and creative. Second, it's a great way to learn to read body language, which is an essential skill when a lot of meetings are done via video call. You don't need to only act out movies, books or tv shows. Try acting out holiday events, winter sports, or even holiday characters. Get creative, it'll be beneficial for everyone.
SOLVE A HOLIDAY MURDER MYSTERY

Celebrate the holidays a little different— instead of Santa hats trade them in for your thinking caps and solve a murder mystery. No need to save the murder mysteries for Halloween! There are plenty of holiday-themed murder mystery parties you can throw, including solving the mystery at the ugly sweater party! A little holiday sleuthing is a great way to shake up a get-together with some untraditional holiday games.
PLAY A GAME OF HOLIDAY MOVIE TRIVIA

If you and your crew are big fans of holiday movies, trivia is right up your ally. It's an easy virtual set up, and at this point lots of people are familiar with Zoom trivia. Add a holiday element by leaning into holiday movies! Who knows the words to A Christmas Story by heart?! Holiday movies add a layer of nostalgia to any party games, and we're betting that some folks will be happy you didn't choose holiday music.
SURPRISE YOUR TASTEBUDS WITH FLAVOR TRIPPING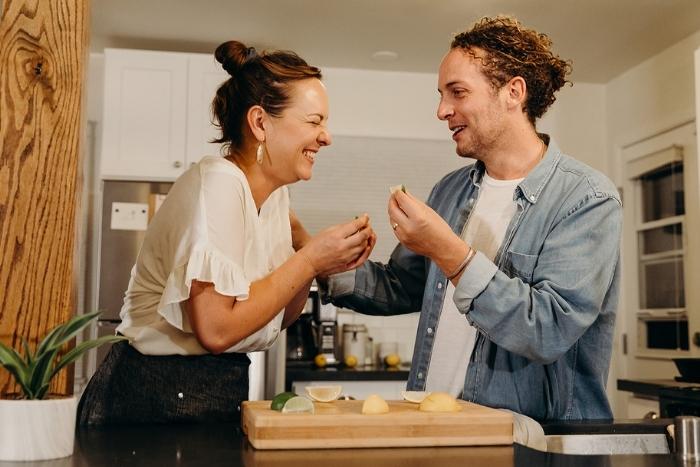 To really spice up your Zoom holiday party this year, try some Flavor Tripping! These miracle berries will change your perception of flavor and challenge your tastebuds in a totally unique way. We guarantee you've never done anything like this before and neither have your guests. This activity will definitely bring the holiday magic, and the best part is that you'll have a host to walk you through it so you can sit back and enjoy the event as well.
PARTICIPATE IN SOME VIRTUAL FUNDRAISING

It is the season of giving after all! If your team usually participates in charitable giving this time of year, you can still hold a fundraiser even if it's virtual. Find your common cause, raise your money, and hold a Zoom holiday party to celebrate. Or perhaps use your Zoom holiday party to raise the money, gala style. This article has a great guide to walk you through planning your event.
GET CRAFTY TOGETHER

Whether it's a paint and sip, holiday card decorating, or wreath-making party, you'll find plenty (and we mean plenty!) of holiday crafts to put together for your Zoom holiday party. You could even plan one event with different craft options or plan a couple parties to spread out the holiday fun! Virtual holiday craft parties are also kid-friendly, so don't feel like the kids can't get involved. Check out this great list of holiday craft ideas for inspiration.
HOST A WHITE ELEPHANT PARTY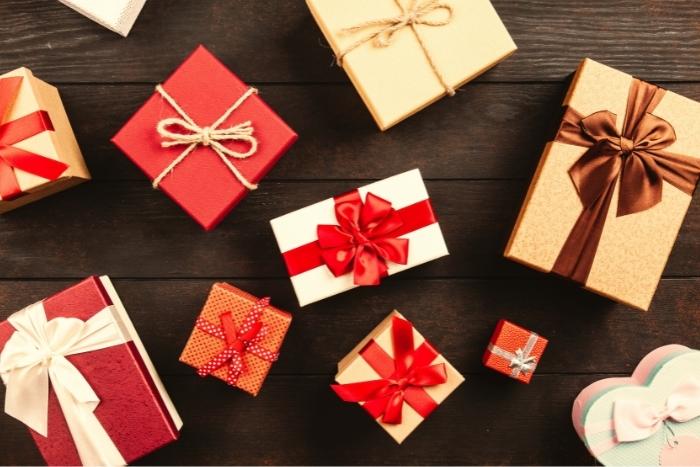 Think White Elephant is something you have to do in person? Think again! This classic gift swapping game is made easy with this website that allows your party guests to submit gift links or pictures instead of having to send around presents. The platform allows you to set an amount and even "wrap" the presents to choose from. Then you follow the rules as usual! Just because it's a Zoom holiday party doesn't mean you need to leave out a game of White Elephant.
DO SOME VIRTUAL HOLIDAY CAROLING

Doing a little holiday karaoke over Zoom is never a bad idea. Who wants to stand out in the cold and sing anyway? Pull up your favorite holiday jingles on YouTube with lyrics and start singing! What's a Zoom holiday party without everyone bonding (perhaps out of tune) over their favorite holiday songs? You can even use it for a round of trivia or some other party game. We're just looking for an excuse to sing, basically.
CELEBRATE THE HOLIDAYS WITH SOME INTERNATIONAL FLAIR

Dreaming of strolling around the holiday markets in Germany or jet-setting to Australia for Christmas on the beach? Bring that wanderlust to your Zoom holiday party with by planning a theme around an international destination. If German holiday markets have your heart, send everyone a recipe for gluhwein, the German version of mulled wine, and other traditional treats to celebrate German-style. You can play German holiday music, find backgrounds, and imagine you're in the winter wonderland of your dreams. You can do this with any destination, and it's a fun way to share cultural traditions, explore new music and food, or celebrate as if you're home and can't travel this year.
Throwing a zoom holiday party is necessary in these times. It's an opportunity for coworkers and team members to connect, communicate, and get to know one another. It's also a way to show your team you appreciate it and acknowledge their hard work over the past year. It hasn't been easy on a lot of us so these games are a great way to ensure your team lets loose, has fun, and builds a connection. Let us know which zoom holiday party you'll be hosting. And are we invited?