8 NYC Corporate Team Building Ideas That Don't Suck in 2023
April 30, 2018
We're here to tackle a common dilemma: team building activities that don't suck the life out of you faster than a crowded subway during rush hour. If you've had your fair share of trust falls and awkward icebreakers, fear not! We've scoured the depths of the city that never sleeps to bring you the quirkiest, most exhilarating, and downright fun NYC corporate team building ideas. So, grab your work buddies, put on your adventure hats, and get ready to bond, laugh, and create memories that will have guests saying, "This was the most fun team building event ever been to."
What Are NYC Corporate Team Building Ideas?
NYC corporate team building ideas engaging activities and experiences designed to foster collaboration, boost morale, and strengthen relationships within a professional setting. In the vibrant backdrop of New York City, team building takes on a whole new level of excitement. It goes beyond the traditional conference room setup, offering unique opportunities for coworkers to bond and connect outside the office walls.
1. Play with Your Food During this Avital Interactive Meal
An Interactive Meal with Avital is a fun and interactive dining experience in NYC that's lighter than a cooking class and more exciting than just reserving a table at a restaurant. Guests will enjoy drinks, appetizers, and craft their own cocktails with a mixologist. Then, they'll be seated for a seasonal entrée with beverage pairing, participate in food and drink trivia, and end with a unique flavor experience. It's a great way to engage with your group while enjoying delicious food and drinks.
"I have heard nothing but great feedback from my colleagues. The cocktail-making was fun and interactive, and the food was delicious." Alexa A. via Avital Experiences
2. Outdoor Art Adventure with Graffiti Tours
Embark on a colorful journey through the streets of NYC, exploring vibrant murals and graffiti art. Led by knowledgeable guides, your team will discover hidden gems, the history of NYC street art, and learn about the artists. You can even create your own street art masterpiece with the optional graffiti workshop — a great keepsake for lasting memories.
"Great guide and "How To" lesson! Educational team building exercise. Highly recommend!" Ryan F via Google Maps
3. Hilarious Improv Comedy at The Pit
Unleash your team's spontaneity and humor with an improv comedy workshop at The Pit. Led by seasoned comedians, your team will participate in fun improv games and exercises that encourage quick thinking, collaboration, and a whole lot of laughter.
"Our nonprofit's executive team attended a team building improv workshop. It was really fun and taught us lots of good skills we can apply to our work! Sarah the improv instructor was very high energy and led a session that was beyond our expectations. The coordination and prep through Mac was also very easy and responsive. HIGHLY RECOMMEND!" Miz K. via Google Maps
4. Team Sailing on "Classic Harbor Line"
Set sail on a team-building adventure aboard a classic sailboat or yacht. Enjoy breathtaking views of the NYC skyline while working together to navigate the waters. With options for team regattas and sailing lessons, this experience combines teamwork, communication, and the beauty of the open sea.
"Our team had an incredible time sailing with Classic Harbor Line. It was a unique and serene setting that allowed us to disconnect from work and connect with each other. The experience helped us build trust and strengthen our bonds."
5. Mystery Dinner at "The Dinner Detective"
Put your detective skills to the test during an interactive murder mystery dinner. Enjoy a delicious meal while uncovering clues, interrogating suspects, and solving a thrilling whodunit. With professional actors blending seamlessly with the guests, this engaging experience will keep your team on their toes and foster teamwork, communication, and problem-solving.
"The Dinner Detective was an absolute blast! Our team enjoyed the delicious food while getting caught up in an intriguing murder mystery. It was a fantastic way to collaborate, think critically, and have a lot of fun together."
6. Cheer On Your Favorite Team, With Your Team!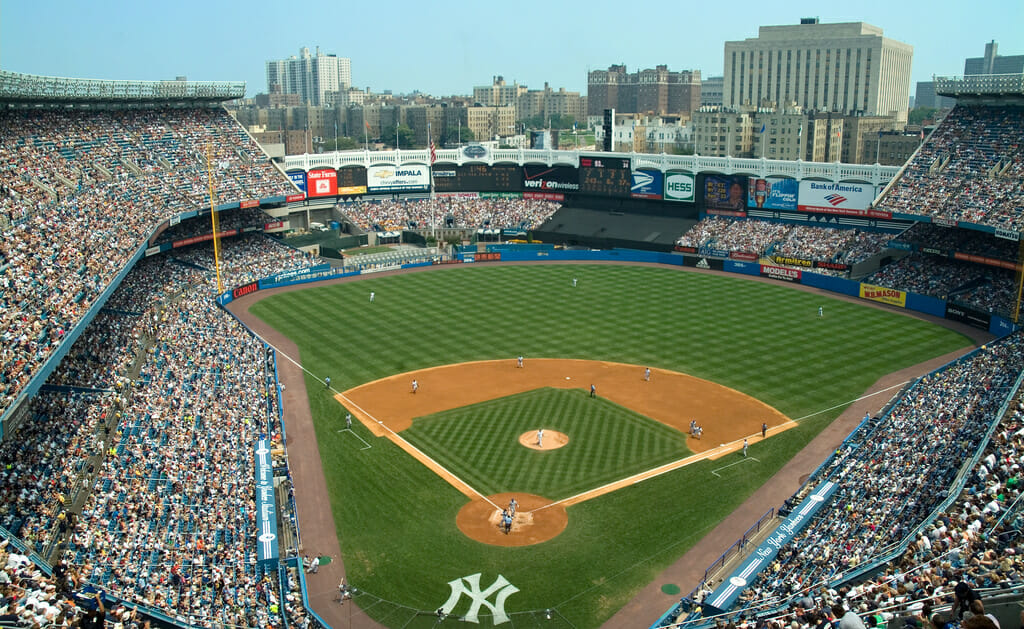 Even if your corporate team can't agree on a sports team, a night at the stadium is still a great way to bond. Book a block of seats or a box so you can all enjoy the game together. Cheer on the Knicks, Rangers, Mets, Jets, Yankees, or whoever else is in town while bonding over hot dogs and beers. A sports game is a great casual setting to get to know each other, despite if you know (or care) a lot about sports.
7. Have a Night (or Day) At the Museum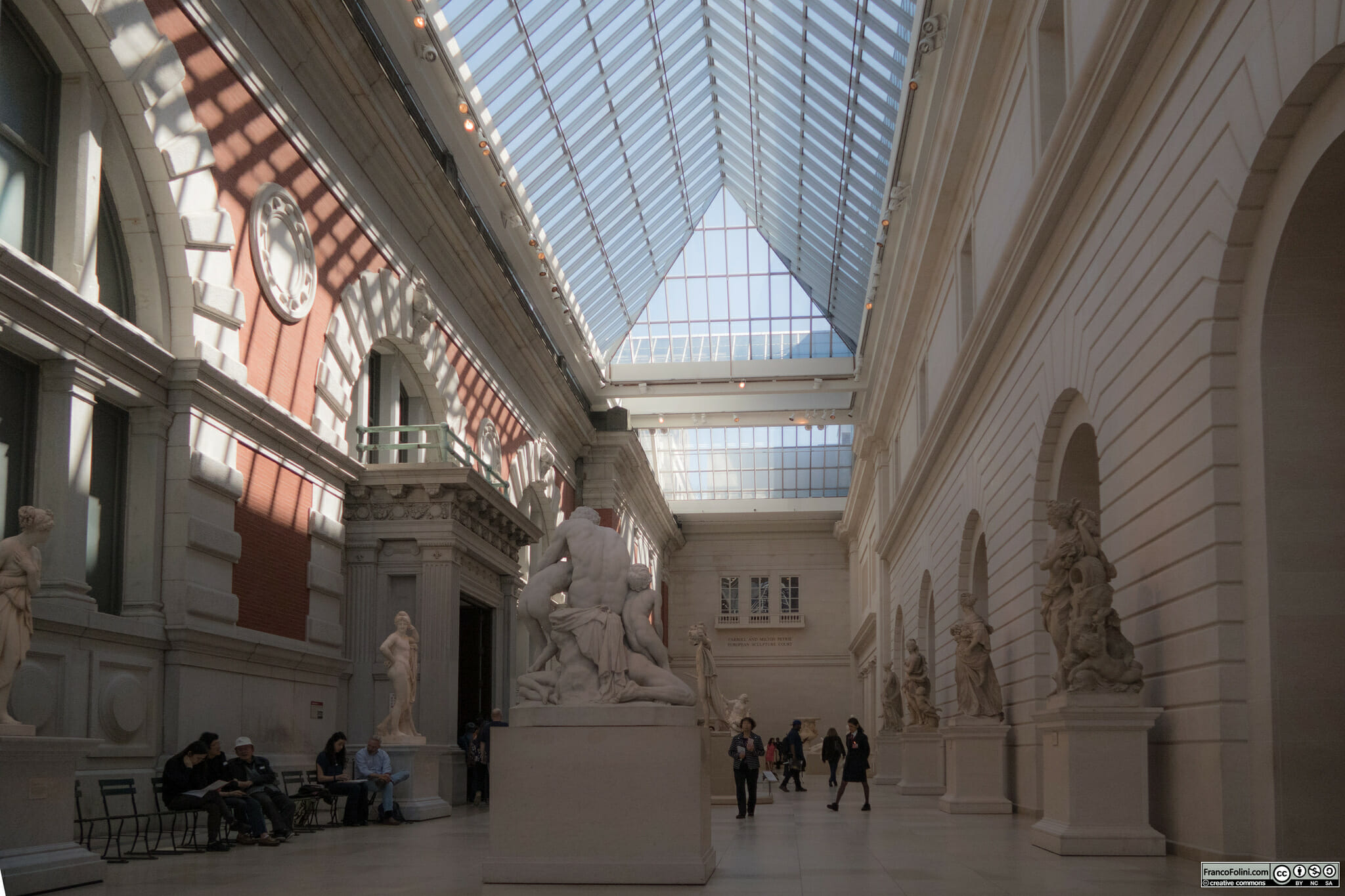 Bonding at a museum? Yes! Museum Hack customizes corporate museum tours filled with humor, hidden gems and scavenger hunts that will help your company see the exhibits in a whole new way. Choose from The Metropolitan Museum of Art, American Museum of Natural History, or even a Grand Central Scavenger Hunt.
8. Embark on a 4-Course Food Tour with Avital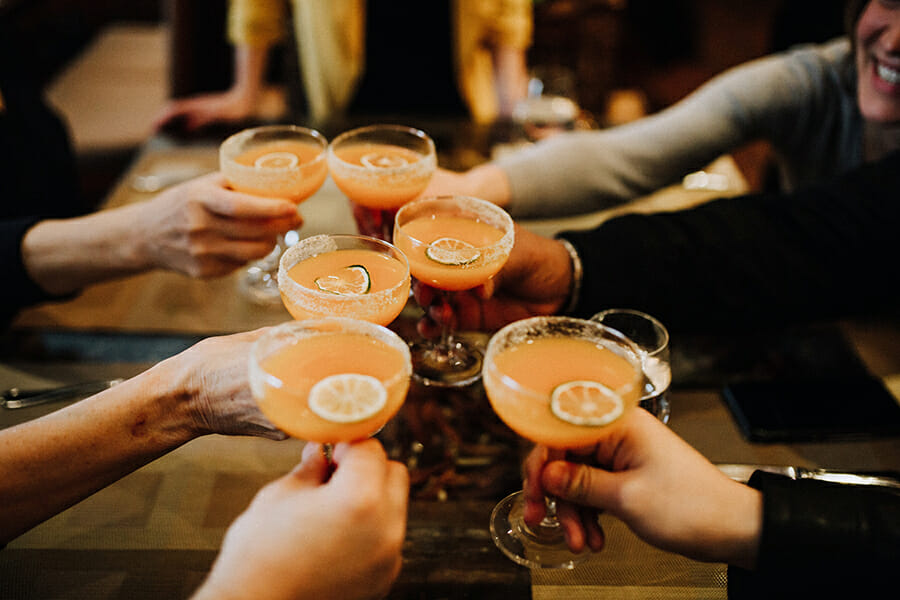 What's the ultimate way to connect people? By sharing food and drinks. A four-course food tour in Flatiron or the East Village is a great way to explore a new neighborhood, try new foods, and connect with your team. At each restaurant, your team will learn how the food or restaurant contributes to the story of the neighborhood, and the expert Avital Guide will facilitate ways for your team to bond. A private tour can be booked for groups as small as 8 to groups as large as 800+, so it's perfect for small team dinners or large conferences. Your team will try something new together while bonding over a love of local food, wine, and cocktails.
Our team did an East Village tour with Cornelius, and had a remarkable time. Informative, inquisitive and delicious food … definitely worth a tour during your visit, or when relatives are in town. Nooka J. via Google Maps
When it comes to corporate team building in the bustling city of New York, it's important to think outside the box and find activities that truly engage and inspire your team. Fortunately, there are numerous exciting and innovative options available that go beyond the traditional and mundane. By embracing these unique opportunities, companies can cultivate a stronger sense of unity, unleash the potential of their teams, and pave the way for greater success in today's dynamic and fast-paced business world. So, step away from the conventional and dare to try something new—your team will thank you for it!
About Avital
At Avital, we specialize in creating innovative and interactive corporate team building experiences in NYC. Whether your group size is as small as 8 people or as large as 800+ people, we have a delicious experience for you! Please send us an email to [email protected] to inquire about hands-on corporate team building activities in NYC.