10 Ideas for Your Virtual Bartender Party
May 4, 2020
By now nearly everyone has participated in some sort of virtual happy hour or virtual bartender party. They've become the new norm, which means they may be starting to feel repetitive and predictable. But having a themed experience can help to keep these experiences fresh and exciting! Whether it's for a remote team building activity, a virtual birthday party, or just a fun night in, here are ten ideas for your virtual bartender party!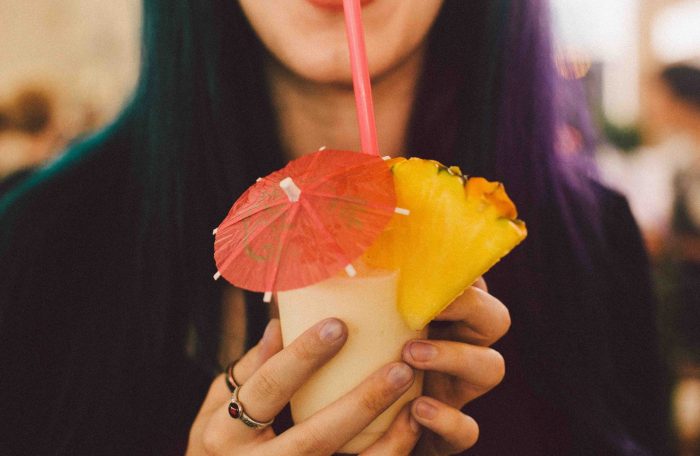 1. Beach Luau
We're all excited for beach days and vacations. Pretend to be on the warm beaches of Hawaii with a Luau Virtual Bartender Party. Set the mood with Hawaiian Luau music. Beachwear is encouraged.
Drink: Mai Tai
2. 50s Themed Sock Hop
Pull out your poodle skirt or white tee for this 50s themed virtual bartender party. Mix up a Sidecar or two and put on your dancing shoes!
Drink: Sidecar Cocktail
3. Heros Celebration
Come dressed as your hero! Maybe a childhood favorite, like Batman or Wonder Woman, or a modern day hero, like a healthcare professional or delivery driver. During the party everyone can go around and say why they chose their hero.
Drink: Hero's Choice
4. Home Tour
Remember MTV Cribs? When celebs would give viewers a tour of their spectacular mansions, complete with pool oasis and seven car garage? Create your own episode with friends as you each take turns giving a fun tour of your house. Mix up a cocktail when you get to the kitchen!
Drink: Whatever you find during the tour!
5. Museum Art Reenactments
Getty Museum asked people to recreate art with everyday objects found in their homes. The results are hilarious and impressive! Challenge your friends to come as classic oil paintings and sip red wine as you each try to guess the artist and painting.
Drink: Red Wine
6. Leisurely Weekend Brunch
This might be the easiest virtual bartender party to pull off because guests are encouraged to come in their PJs! Take it one step further by asking guests to wear facial masks while you all sip mimosas.
Drink: Mimosa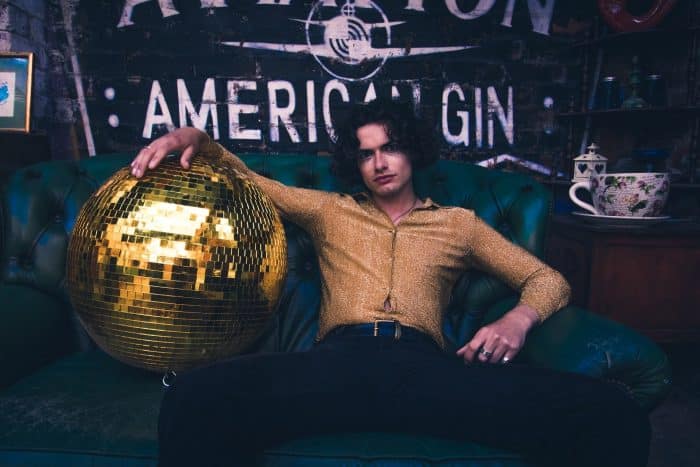 7. Metallic Ball
The opposite of a weekend brunch party, this virtual bartender party is all about dressing to the nines! Guests can wear their shiniest duds with layers of jewelry and glitter. It's a great excuse to get out of your sweats and wear that new dress hanging in your closet. And to pop a bottle or two!
Drink: Champagne
8. Tiger King Characters
Tiger King has swept the world! Get all your cool cats and kittens together for this virtual bartender party. Come as your favorite character or simply use one of these themed backgrounds.
Drink: Easy Tiger Cocktail
9. High Noon Tea Party
If you want to avoid alcohol, try a high noon tea party! Guests can wear bright floral patterns and make little sophisticated snacks to munch. Make it a recurring experience by adding in a tea of the month subscription.
Drink: Tea, of course!
10. DIY Music Festival
Since many concerts and festivals are cancelled, bring the music fest to you with this virtual bartender party. Each guest can wear their favorite festival outfit and choose a background to match. Guests can also take turns playing different songs while they sip spritzers, pretending to be in the warm summer sun.
Drink: Fruit Spritzers
Spice up your next virtual bartender party with a fun theme! Or if you want take the pressure off planning, Avital Tours, an award winning travel company, will do all the work for you. Book one of our Virtual Mixologist or Chefinar experiences for a luxury virtual experience.