Where To Find NYC Happy Hours with Good Food
April 4, 2018
Happy hour is even better when there are good eats to go along with drink specials. Sure, you can snack on tater tots again, but here are some NYC happy hours with good food in case you want to step up your happy hour game.
Fuku+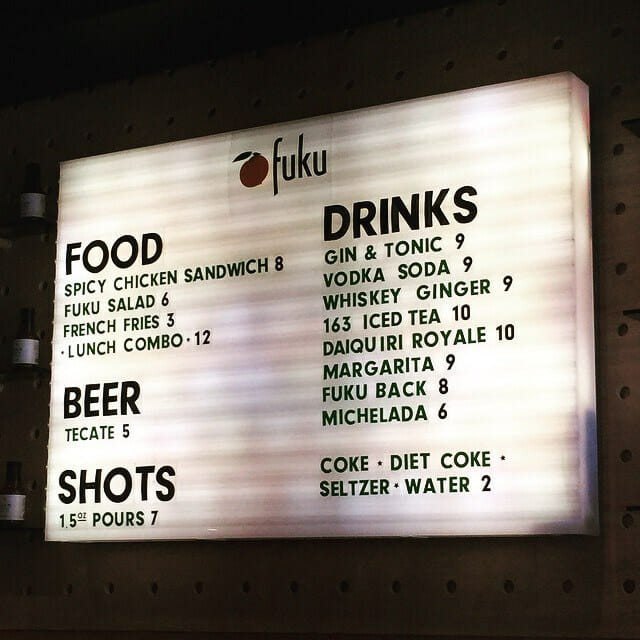 We trust all branches of the Momofuku family. Head to Fuku+ for happy hour between 5-7 pm for the cocktail, wine, and beer specials. In the summer, their strawberry lemonade slushie and beer buckets are a welcome escape from the heat. And of course, David Chang's famous food is a reliable NYC choice. Fuku+ is Momofuku's casual fried chicken sandwich shop, with bites like the Spicy Chicken Sandwich, Kimchi-Bacon Burger, Sweet & Spicy Fuku Fingers, and Compost Cookies.
15 W. 56th Street, New York, NY, 10003
www.fukuplus.momofuku.com/fukuplus/menu/happy-hour/
Streetbird Rotisserie
Attention wing lovers: at the Streetbird Rotisserie happy hour (weekdays between 3-7 pm), wings are just $1, and beers, wine, and well drinks are $5. Haven't heard of Streetbird? It's Marcus Samuelsson's rotisserie chicken restaurant that celebrates southern f00d-chicken, cornbread, collard greens, and shrimp and grits. Also on the menu are other dishes like tacos and yakisoba noodles. Have as many wings (topped with ginger-black pepper Sauce, crispy Garlic, and cilantro) as you can and then wash them down with a beer or three.
2149 Frederick Douglass Blvd, New York, NY 10026
www.streetbirdnyc.com
Excuse My French

This daily happy hour touts two-for-one select beers, wines, and well drinks between 5-7 pm. The small plates served at Excuse My French are perfect accompaniments for a glass of wine. Order a classic cheese or charcuterie plate, or order some scallops, homemade gravlax, foie gras lollipops, a souffle, or other French-inspired dishes. It's closer than Paris, and cheaper, too.
96 Orchard Street, New York, NY 10002
www.excusemyfrench-nyc.com/
Beecher's Handmade Cheese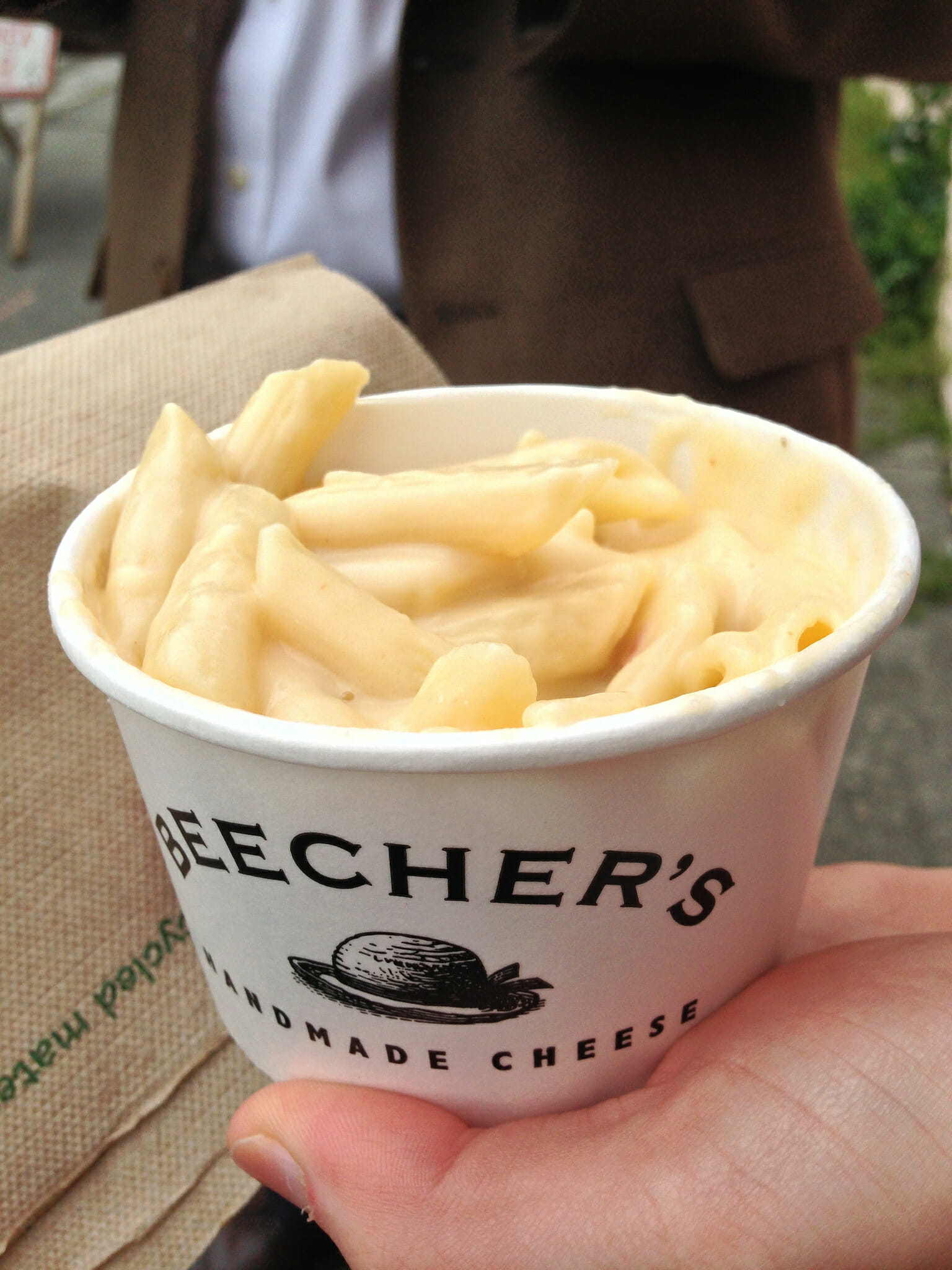 If you're in the Flatiron District and up for some cheese, head to Beecher's for happy hour from 3 pm – 7 pm every day. The happy hour menu is small but mighty. If you're in the mood for what Beecher's calls the "worlds best" mac and cheese (and we think is one of the best in the city), it's on the happy hour menu. Cheese plates, dips, spreads, and salads are also on the menu,
900 Broadway, New York, NY 10003
www.beechershandmadecheese.com/Locations/NewYork.aspx
Jeffery's Grocery
The happy hour menu at Jeffery's Grocery is called "Snacks". The 4-6 pm timeslot is also referred to as oyster happy hour since a variety of oysters are $1.50 during this time. Along with great cocktails, wine, and beer, the snacks include steamed mussels, shishito peppers, chicken burgers, and the raw bar of crab, shrimp, oysters, and clams.
172 Waverly Place, New York, NY 10014
www.jeffreysgrocery.com/menus/#snack-time-4-6-pm
Looking for more great restaurants? We know more than just NYC happy hours with (good) food. Book a public or private culinary experience and have a local guide show you around the city.