Where to Eat in Venice
May 22, 2017
Venice is known for its colorful, character-filled boardwalk, its skateboarding culture, Muscle Beach, and its canals. But Venice Beach, California, is also home to a rapidly growing food scene that was kicked off by Gjelina in 2008, which is arguably one of the hardest tables to get in Los Angeles. It's not hard to find a great place to eat in the neighborhood, but choosing where to eat in Venice isn't always easy. These five places are where locals love and where visitors shouldn't miss either.
The Anchor
Lobster rolls are an East Coast food, but owner Kristen Ciccolella of The Anchor has brought them to Venice, put them in a warm Hawaiian roll, and topped them with shaved truffles. And The Anchor serves the rolls up with a side of rose so you can relax and enjoy the taste of the Atlantic Ocean while sitting just a few blocks from the Pacific. If the lobster run roll runs out (which it sometimes does), have the braised octopus, ceviche, or lobster mac and cheese. If you come for brunch, you can even have lobster Benedict.
235 Main St, Venice, CA 90291
http://theanchorvenice.squarespace.com/
Felix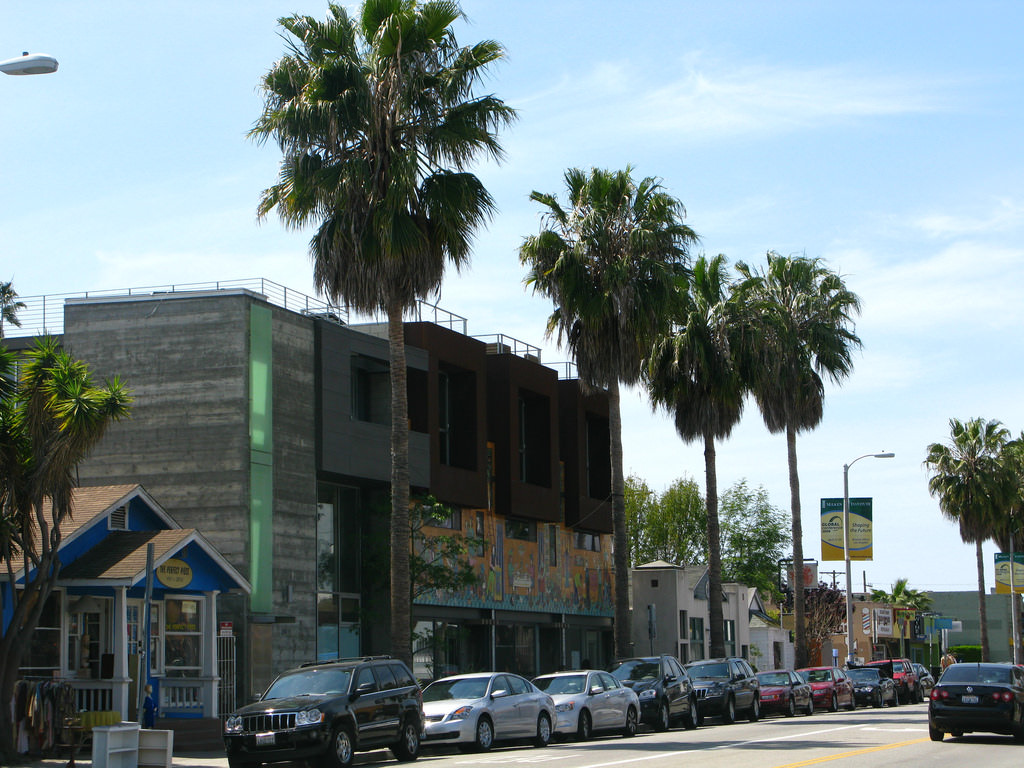 Felix is Latin for "happy" or "lucky" and the people of Venice are lucky that Felix Trattoria recently joined the neighborhood right on Abbot Kinney. The homemade pasta is where Felix really shines. The pasta menu is split into four: Le Paste del Nord, Le Paste del Centro, Le Paste delle Isole, and Le Paste del Mezzogiorno. Hearty pasta like gnocci with oxtail ragu and pappardelle with ragu bolognese are standouts. There's also Italian staples like pizzas with mozzarella di bufala and pork meatballs. And don't forget the antipasti menu.
1023 Abbot Kinney Blvd, Venice, CA 90291
http://felixla.com/
Salt and Straw Ice Cream
LA is home to lots of transplants and luckily Salt and Straw is one of them. The ice cream shop came from Portland, Oregon and brought its funky flavors with it. The Abbot Kinney location has LA-specific flavors as well. Try the Black Olive Brittle & Goat Cheese, Honey Lavender, and seasonal flavors like Rhubarb Crumble with Toast Anise. Can't decide? Salt and Straw has ice cream flights so you can try four scoops. (And we won't judge you if you eat ice cream before dinner..or for dinner.)
1357 Abbot Kinney Blvd, Venice, CA 90291
http://saltandstraw.com/la-locations/
Gjusta
When sister restaurant Gjelina is too crowded, locals head to neighborhood spot Gjusta for food that's just as good. Their photo-worthy fish and egg plate is one of the most Instagrammed dishes in Venice and Gjusta's other dishes are just as beautiful. Get flatbreads, burgers, and salads to go, or squeeze into a spot on the back patio. Or use Gjusta as more of a local market and take smoked fish, cheeses, pastries, and pickled provisions home to stock your fridge.
320 Sunset Ave, Venice, CA 90291
http://www.gjusta.com/
Abbot Kinney First Fridays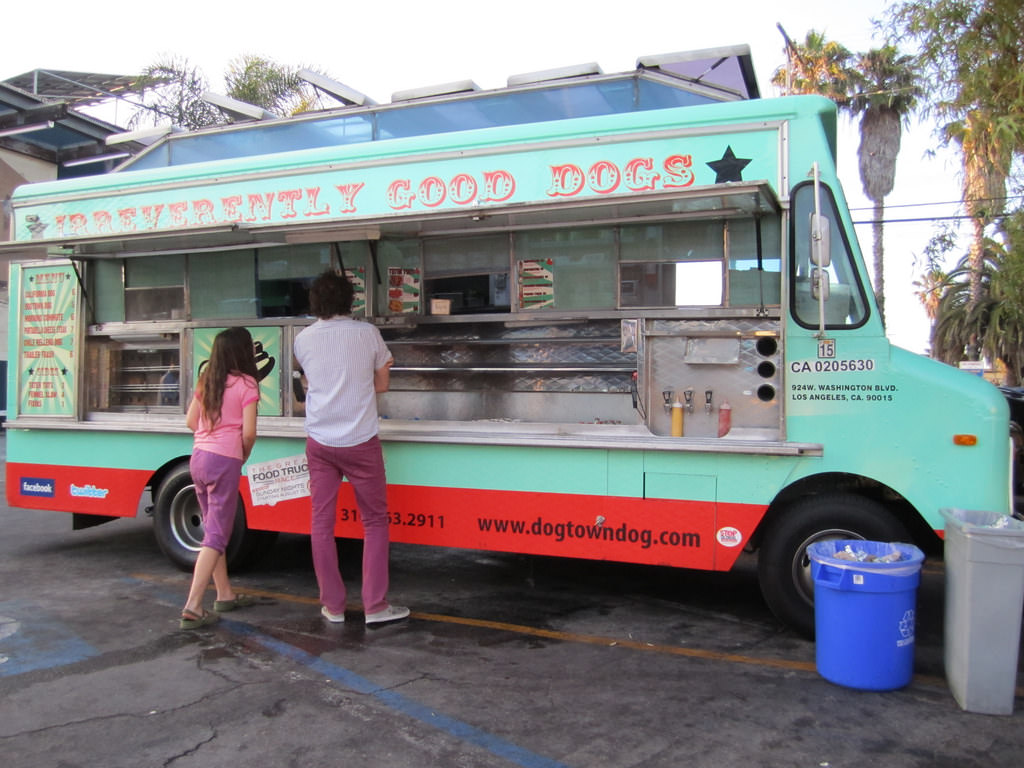 If you happen to be in Venice on the first Friday of the month, head over to Abbot Kinney Boulevard for the First Friday celebration. The food truck lineup changes, but it's strong each month featuring trucks like Roy Choi's Kogi truck, Baby's Badass BBQ, and Border Grill. Some of the best meals we've had have come from a kitchen on four wheels, and eating on a truck and visiting the art galleries and shops on Abbot Kinney is a great way to kick off the weekend.
Abbot Kinney Blvd.
http://abbotkinneyfirstfridays.com/
Rose Cafe and Restaurant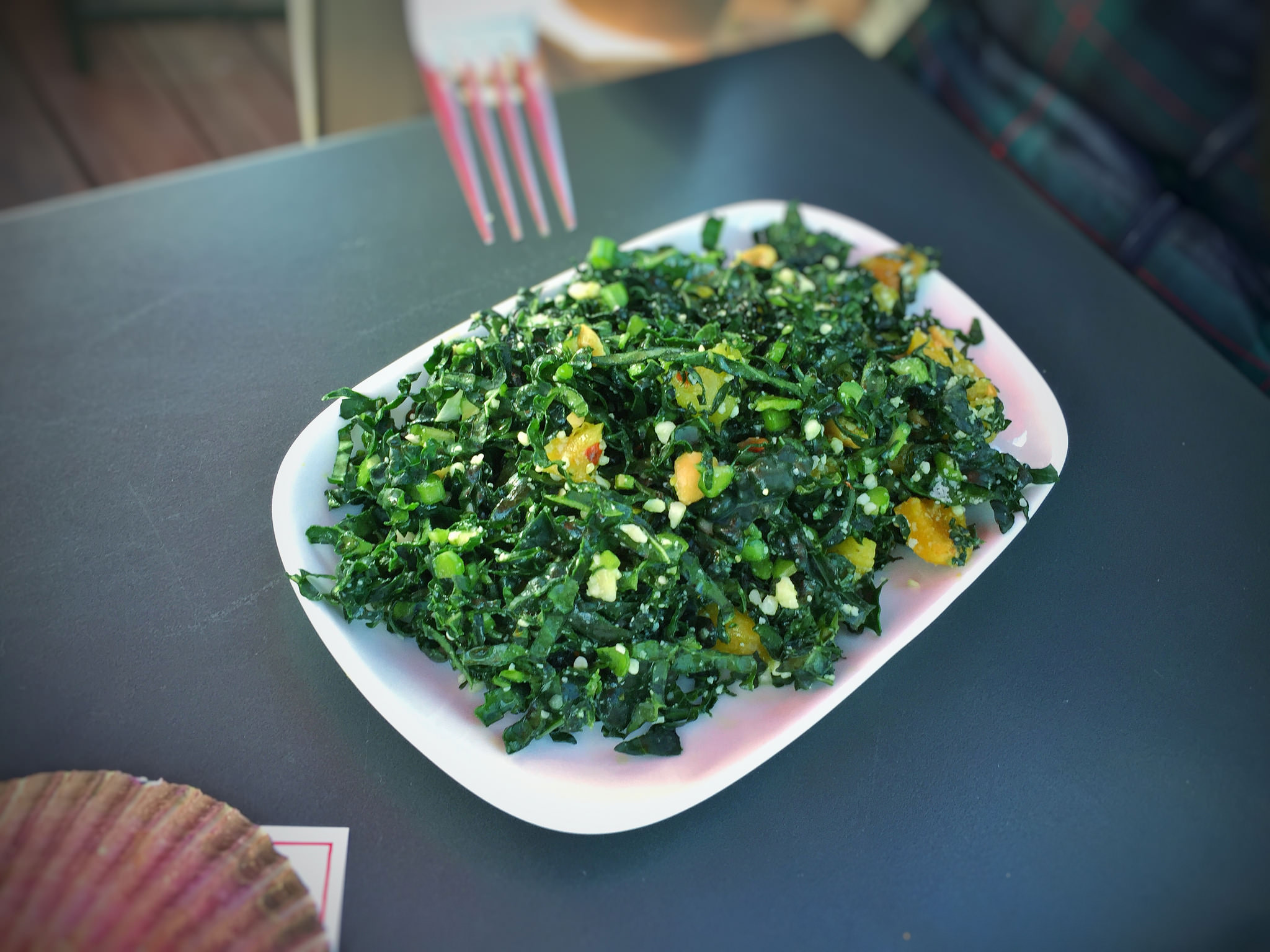 Rose Cafe is one of those places where you can get a great avocado toast at brunch (topped with a fried duck egg, pickled Fresno chiles, and pistachios), yellowtail sashimi for dinner, and great croissants and pastries all day long. It's casual, but the food is delicious. It's not hard to find a winner among dishes like beet spaghetti and scallop crudo. Don't skip dessert. Treats like passionfruit mousse with caramelized coconut cream and cherimoya sorbet look at you from the counter and its hard to look away.
220 Rose Ave, Venice, CA 90291,
http://rosecafevenice.com/
Looking to explore many more awesome restaurants when you're wondering where to eat in Venice Beach, California? Come join us on a Venice Beach Food Tour with an expert guide to learn more about the culinary history of the neighborhood.