5 Ways To Embrace Your Inner-Tourist in NYC
February 20, 2018
Sometimes when you live in a great city like New York, you forget to do the things that all tourists experience during their visit. While we don't recommend spending the whole day waiting in the long line to go to the top of the Empire State Building, it is fun to embrace your inner-tourist in NYC. Here are 5 ways to be a tourist in your own city.
1. Go See The Sights
When is the last time you went to Ellis Island or the Statue of Liberty? Have you been to The Met or the Museum of Natural History? What about the Central Park Zoo? Pick an NYC cultural institution or landmark and visit alone or with a group of local friends. Before you go, check which museums have free or discounted days.
2. Let Someone Else Be Your (Food) Tour Guide
Even if you're a local, you might not be in the loop when it comes to the best restaurants in the city. Let a guide take you around New York City on a food tour. Our tour is for locals, by locals, so you'll learn something new about an NYC neighborhood. The progressive culinary experience includes four courses at four different restaurants. In between, you'll learn about the culture and history of the neighborhood through food. You'll even get to chat with some of the chefs and owners of the restaurants who are your NYC neighbors.
3. Eat Something That's "So New York"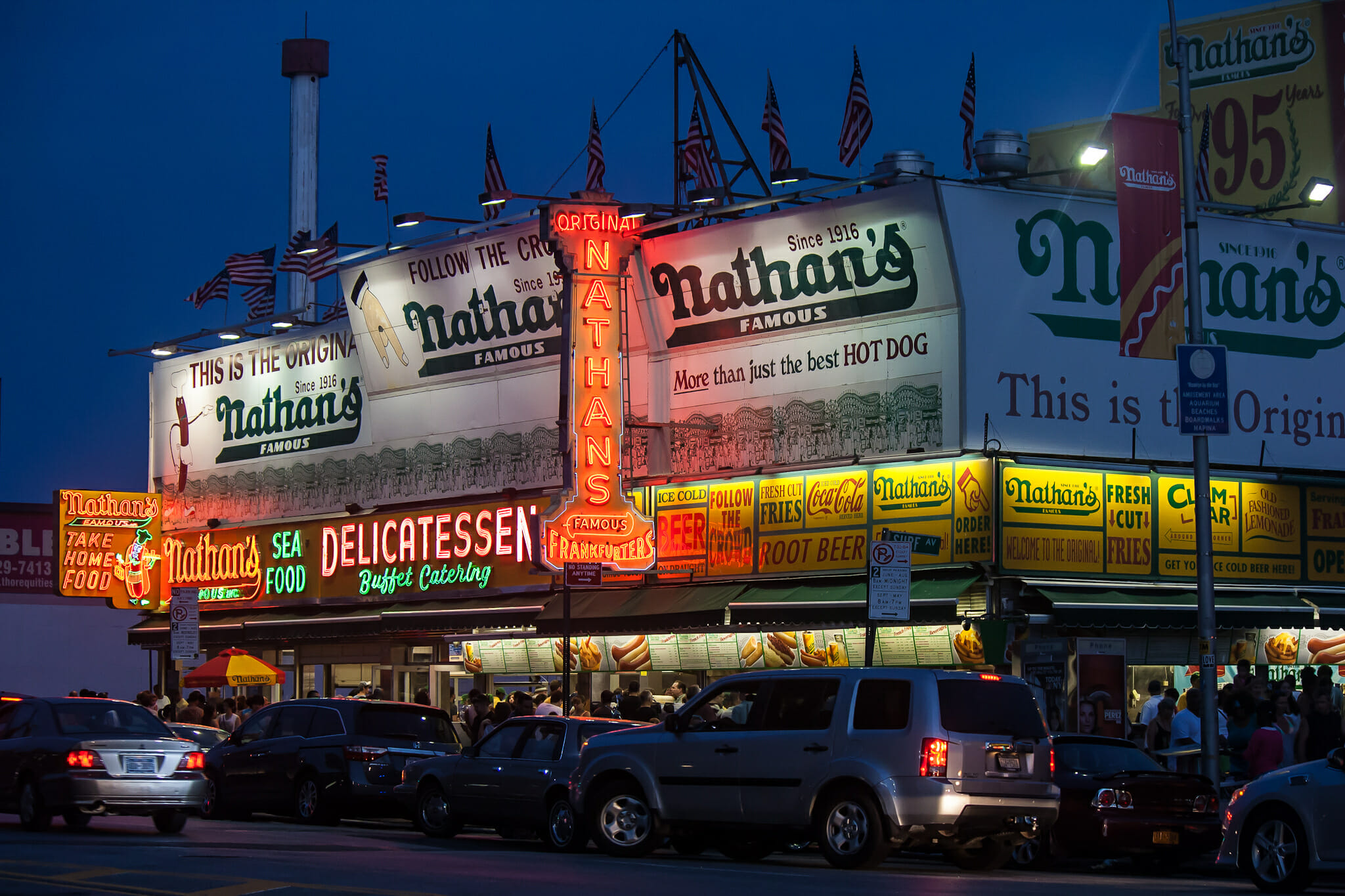 Tourists come to New York in search of the original Ray's Pizza, Junior's Cheesecake, Magnolia Bakery, and Katz's Deli, usually, because they've seen one of these spots in a movie or tv show. Eat a meal at one of these NYC classics, and know that yes, they will be filled with tourists. That doesn't mean these spots are bad, though. You can get a great hot dog at Gray's Papaya or Nathan's. (Bonus tourist points if you trek to Coney Island for your hot dog.)
4. See NYC By Boat
Unless you're commuting on the Staten Island Ferry, you're probably not taking a boat around the city very often. One of the most fun ways to see the city is from the water. There are a ton of sightseeing cruise options from daytime to twilight, as well as yacht charters. Or, of course, you can hop aboard the Staten Island Ferry.
5. See A Broadway Show
Theatre shouldn't be reserved for visitors. Head down to Times Square (the ultimate tourist destination) and see a show. (Yes, Wicked is still playing.) There are a few ways to find discounted tickets. The TKTS booth has two locations, the TodayTix app has lottery tickets and discounted tickets, and some theaters have an in-person and mobile lottery and rush tickets available day-of.
Want more ways to embrace your inner-tourist in NYC? Book a public or private culinary experience and have a local guide show you around NYC.