Using Food to Fight Coronavirus Discrimination
March 6, 2020
Misinformation and ignorance is leading to xenophobic acts and heavy drops in Asian restaurant attendance. Avital Tours, a culinary experience company in New York, San Francisco, and Los Angeles is fighting back the best way they know how: with food. They have developed a robust, self-guided walking tour highlighting the best dumplings in Flushing, New York City.
Avital Ungar, Founder and Owner of Avital Tours, feels it's crucial to support the community in which they operate. "Many Chinese restaurants are getting hit hard. These are our friends and partners, new pop-ups and established institutions that have been around for generations. We can't save the world, but what we can do is help our partners by highlighting their amazing food."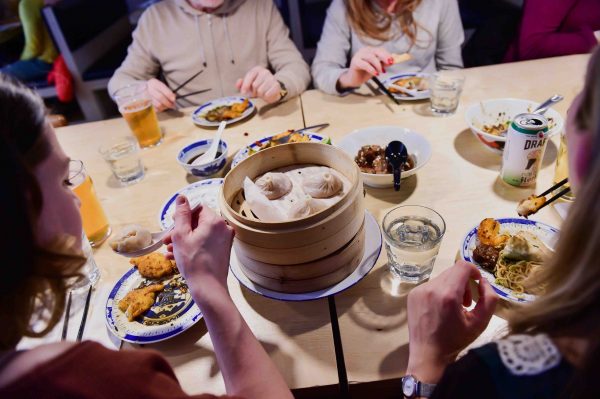 The 3-hour self-guided walking tour takes guests to eight stops, with recommended dumpling dishes at each restaurant. The tour starts at Joe's Shanghai for luscious crab and pork soup dumplings, before heading to White Bear for delicate wontons with a fiery hot sauce. This continues for two more courses, plus some surprise stops along the way. The guide also includes a history of the neighborhood, tour tips, and great stories of each restaurant.
The tour is also a great option for those stuck at home due to canceled flights. Ungar says, "The coronavirus has caused many people to cancel their travel plans. Our tours are a great way to experience a new culture at home while simultaneously supporting those most affected by coronavirus backlash. And honestly what's more comforting than hot, steamy dumplings?""
The Flushing Chinatown Dumpling Self-Guided Tour can be downloaded here. Avital Tours also offers a Self-Guided Chinatown Tour in San Francisco.