7 Unique Virtual Happy Hour Activities
July 9, 2020
We're probably all used to the virtual happy hour ritual by now. Grab a drink, turn on Zoom, and find a spot (not too far away from your kitchen) to set up, and chat the afternoon or evening away. If you're nodding your head in agreement, then it's probably time to shake up your plans with some new, fun virtual happy hour activities. We've put together a list of seven activities that will liven up your next virtual happy hour.
Plan a theme
Giving your virtual happy hour a theme is a great way to spice things up. Not only does a theme add some fun, but it also makes it easier to think of music choices, games, drink suggestions, and more. If you go with an 80s theme, have everyone bring their favorite 80s movie quote or play a game of "guess the 80s celeb." There are plenty of activities to plan by adding a theme to your next virtual happy hour.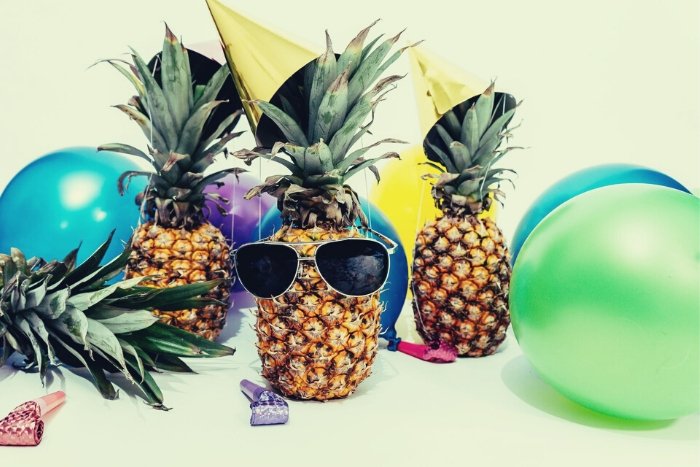 Find a live event and watch together
As we've had to transition a lot of our favorite activities online, many virtual events have been popping up. This includes everything from dance parties, virtual musicals, live comedy shows, and much more. Have your group agree on an event, and watch together. It's like getting together in person, but the added bonus of being safe inside! You might even get a closer look of your favorite celebrity's life inside their home.
Host a trivia night
Trivia might seem like a no-brainer, as bars and trivia go hand-in-hand. But what's different about this virtual happy hour activity is that you can take turns being the quizmaster. The trivia can be customized to your group's knowledge and interests, making it more fun for everyone. And if you don't want to have one quizmaster, everyone on the call can be responsible for a round. This also levels the playing field a bit and makes it a little more personal for everyone playing. If no one feels like putting together questions that week, there are lots of live trivia nights on YouTube to join as a group!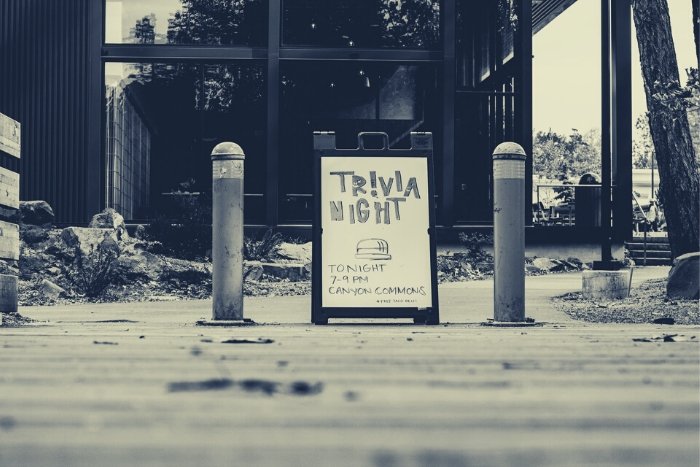 Make a drink together
Virtual happy hour activities don't have to just be drinking together- you can also make the drinks together! A virtual mixology experience gets the whole group involved while teaching everyone a new skill. Learn how to shake up a delicious cocktail from a mixology expert and the ratios to build a perfect drink. You and your friends, family, or colleagues will leave the experience with a new skill and a drink in hand. Plus, if you don't want to grab all the ingredients, you can have all of them shipped to your door!
Take your favorite drinking games to Zoom
Any drinking game can be played on a video chat call if you put your mind to it! Set up beer pong in your individual homes, play a virtual version of Cards Against Humanity, or screenshare a game called "Drunk Pirate" that gives you random prompts based on each card turn. You can even play classic games like "Never Have I Ever." Just because you aren't together in-person doesn't mean you can't have in-person fun.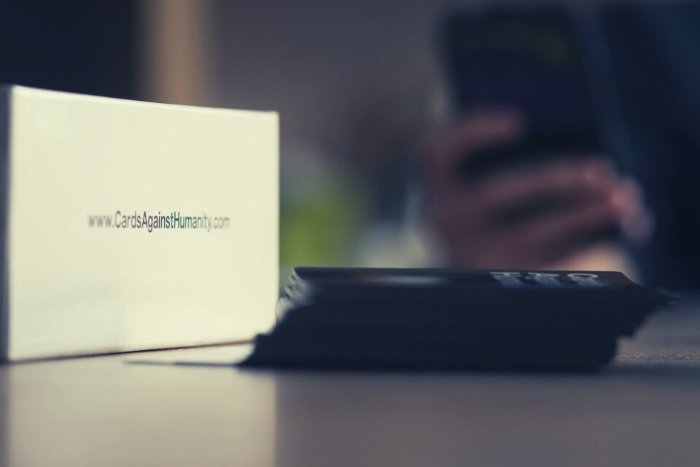 Create a photo challenge
A photo challenge is a cool way to get creative with your virtual happy hour activities. Come up with some prompts for your group like, "recreate your high school prom photo," "take a photo of yourself doing an outdoor activity indoors," or "find something that represents 2020." It's the activity that keeps on giving— not only is it an activity for your happy hour, but also gives your group something fun to do beforehand. And if people aren't feeling too creative, have them share baby photos, wedding photos, embarrassing vacation photos, etc. Anything that gets people talking!
Hire a musician for a music night
A private performance by a local musician could be the way to go if you want to add a little musical flair to your virtual happy hour activities. Websites like Gigsalad make it easy to find someone available to serenade you and your group. Choose a genre like acoustic bands or DJs and book your concert. There's even children's groups available for hire, so if you're throwing a virtual kids birthday party you can book a group there, too!