6 Unique Holiday Party Venues: Bay Area 2023
September 27, 2021
It is time to celebrate the end of the year with an epic holiday party for your team! What makes a holiday party epic? Well, I'm glad you asked. There are a few key ingredients. One of the key ingredients is definitely the perfect venue. You are in luck though because there are some truly unique holiday party venues in the bay area. Next, you'll need good food, because people always remember the food (always!). Lastly, you'll need great entertainment! Whether that's a live band, a magician, or stand-up comic, have something in place!
We know a good venue when we see one – and we love food – so we thought we'd help you out with that first ingredient. We did the research, so you wouldn't have to (we're selfless like that!) of venues that host a range of groups from 20 to 2000 people. Here's our list of 6 unique holiday party venues: Bay Area edition.
Villa Montalvo at Montalvo Arts Center
Let's start with the largest venue on our list. Villa Montalvo at Montalvo Arts Center is a beautiful venue that can host up to 2000 people – yes, you read that correctly! Located in Saratoga Hills, the grounds include a 1912 Mediterranean-style Villa, which looks like something out of a dream, its formal gardens, and two-acre Great Lawn; the historic Claire Loftus Carriage House Theatre and the Lilian Fontaine Garden Theatre; and 175 acres of trails through redwood trees. So, if you want to go for a whimsical, dreamlike theme, this venue is the place for you!
San Francisco Private Food Tour
Rather than sticking to one single venue, why not try multiple? Our private food tours in San Francisco are a true culinary experience! We specialize in seated, multi-course progressive meals where each course is served at a different restaurant from appetizers to entree to dessert. Throughout the 3-hour Festive Food + Drink Experience, you'll hear the stories of restaurant owners, chefs, and industry experts all while eating and drinking your way through the neighborhood's best restaurants. Whether you're a group of 20 or 200, we're excited to be your guide!
The Cheese School
Hear me out here: have your holiday party at The Cheese School where you can party, celebrate AND try different cheeses? Sign me up – no, seriously, can I come? I may be a little biased with this venue because I love cheese, but the space is also aesthetically stunning! In addition to the beautiful location, you'll be treated to a cheese bar fully stocked with artisan cheeses, charcuterie, antipasti and more! Finally, they'll also tutor your guests on the differences between specific cheeses, so you'll leave the party as your very own cheese expert!
August Hall
You want a stage? It's there for you. You want a bar? Done. You want to go bowling? No problem! August Hall truly has it all as a multidisciplinary venue with multiple rooms to house your team's holiday party. It also has a really cool history attached! Built in the 1890s, it was originally built as a Victorian Playhouse. Since then, it's gone on to be a USO Club, a movie theatre, then a musical hall. The space can accommodate 50-1000 people as well as custom culinary offerings and handcrafted cocktails. Rock out at your next holiday party at August Hall!
Lazy Bear
Don't let the name fool you, there is no one 'lazy' at the Lazy Bear. In fact, the team works so hard – and is incredibly talented, Lazy Bear was awarded a Michelin Star in its first year of availability and were upgraded to two stars the following year. What started as an underground restaurant in 2009 in Chef David Barzelay's apartment has now become a San Francisco staple. If you're in a smaller group that includes a lot of foodies, this is the venue you're going to want!
Beltane Ranch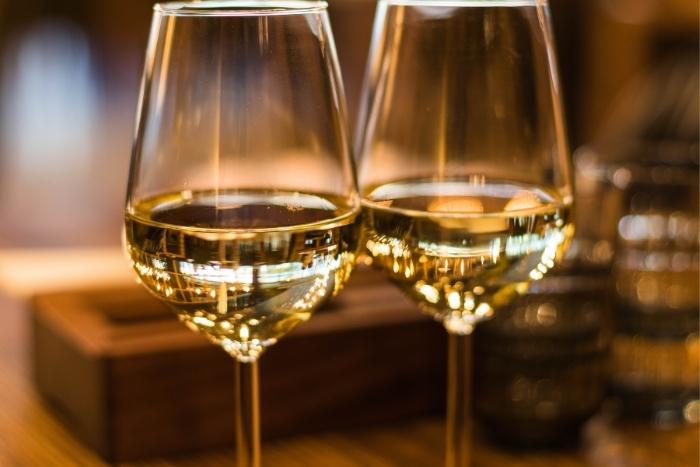 The Beltane Ranch has a rich history attached to its breath-taking 105-acres of land going all the way back to 2mBC. From the olive orchard to its vineyards and heirloom gardens, there is no shortage of things to do at this venue. For your holiday party, your team will be treated to a ranch-grown, chef-prepared meal, 4×4 tour, games, hikes, and other ranch experiences. For a truly unique experience, become one with nature at Beltane Ranch.
San Francisco and the Bay Area has a wide selection of unique holiday party venues. This is definitely the short list and one where we feel would provide once-in-a-lifetime, delicious experiences for you and your team to enjoy as a way to end off the year!