5 Ultimate Things to Do in San Francisco
October 18, 2017
For a small city, San Francisco packs a lot into its 49 square miles. From brewery tours to quirky festivals to some of the country's best eating, there's so much to do in SF that can be overwhelming. Let us narrow it down for you. Here are 5 ultimate things to do in San Francisco.
1. Bike to Sausalito and Ferry Back
Biking over the Golden Gate Bridge and taking the ferry back is one of the ultimate San Francisco experiences. The red bridge is iconic and so is the SF Bay…and boating back also a great excuse to rest your tired legs. The trip comes with views and a great workout, and if you're on our page a great meal in Sausalito and a beer on the ferry.
www.goldengateferry.org/schedules/Sausalito.php
2. Spend a Lazy Day at Dolores Park
If you're looking for a laid-back Sunday in San Francisco, head to the heart of the Mission. It's where many of SF's residents are picnicking, drinking mimosas, and nursing hangovers in Mission Dolores Park. The Mission is THE neighborhood for burritos, so get yours to go and bring it to the park. Adjacent to the park is Bi-Rite Creamery where you should get a scoop of salted caramel and its sister market Bi-Rite Market where picnic supplies are in abundance. The view of the city is just as good as the seriously good people watching. When you've had your fill of sitting, explore the Mission's great shops and restaurants, or join us on a food tour.
Dolores St & 19th St, San Francisco, CA 94114
www.sfrecpark.org/destination/mission-dolores-park/
3. Go to Alcatraz at Night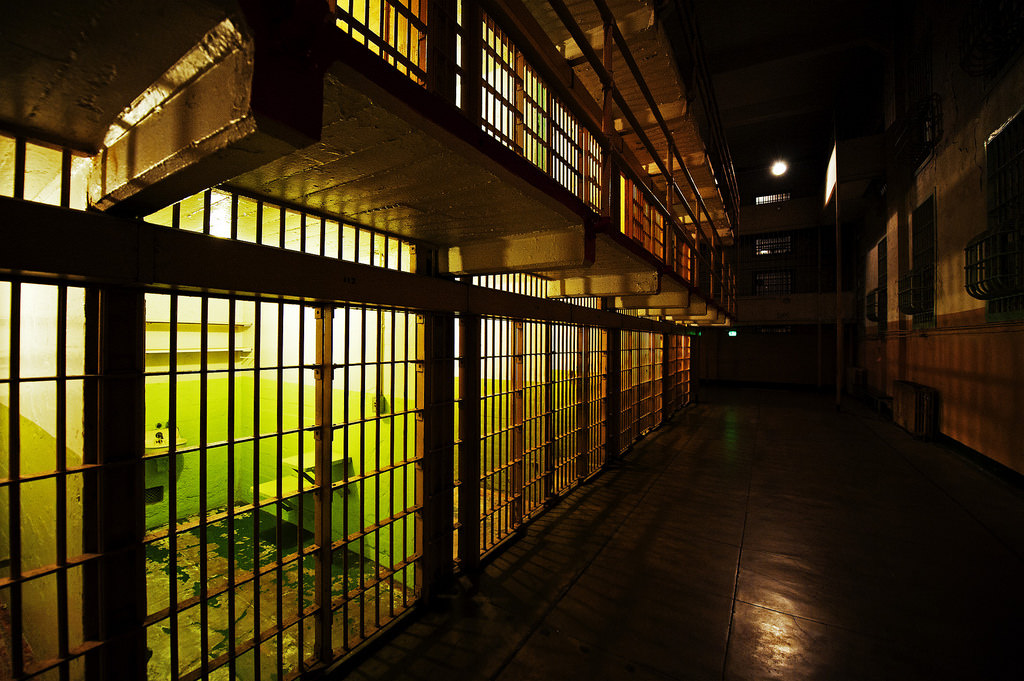 Visiting an abandoned (and maybe haunted!) jail is already creepy, but make it even scarier by going after dark. (Bonus: it's also less crowded after dark, so you'll have more opportunity to explore and more intimate guided tours!) Alcatraz is a place locals often neglect, but it's full of history and myth about its famous inmates like Al Capone. Want to make your adventure even tastier? We suggest combining your trip to Alcatraz with some Italian eats in nearby North Beach.
Alcatraz Island
www.nps.gov/alca/index.htm
4. Explore Golden Gate Park and Surrounding Neighborhoods
San Francisco is surrounded by beautiful nature, but it also has gems within city limits. Golden Gate Park is the most robust of SF's natural gems and spending an afternoon here can make you forget you're even in a city. Rowing boats on Stow Lake . Stroll around the Japanese Tea Gardens. Visit the albino alligator at the California Academy of Sciences. Lots of SF's ultimate experiences are right in this park. Some of SF's quirkiest events happen right in the park, like the yearly Hunky Jesus contest and the free Hardly Strictly Bluegrass Festival. And the surrounding neighborhoods of the Inner Richmond and Inner Sunset are underrated neighborhoods for both shopping (hello, Green Apple bookstore!) and Chinese food. Head to dumpling spot Shanghai Dumpling King, city favorite Burma Superstar, or Nopa's Mexican restaurant Nopalito for good eats.
Golden Gate Park
www.goldengatepark.com/
5. See a Baseball Game at AT&T Park
Don black and orange and head downtown to a baseball game. You can kayak outside of AT&T Park and hope a foul ball comes toward you, but the real action is inside the stadium. That's also where the good food is. It makes sense that San Francisco, a food-focused city, is serving up great food in the ballpark. Rich Table slings fried porcini donuts with raclette cheese, North Beach's Tony's Pizza Napoletana is serving up slices, CREAM has custom ice cream cookie sandwiches, and the smell of garlic fries is impossible to ignore. Luckily baseball is a slow moving sport, so there's lots of time for snacks in between home runs.
24 Willie Mays Plaza, San Francisco, CA 94107
Are 5 ultimate things to do in San Francisco not enough? Let us show you around and give you more ideas. Join us on a food tour in the Mission or North Beach to learn more about the culinary history of the neighborhood.