Ultimate Guide: Best Restaurants in San Francisco for Every Occasion
August 1, 2021
It's your birthday! Or was it your anniversary? Oh, now I remember, your second cousin is visiting from Iowa and you need to show them around your beloved city by taking them to the best restaurants in San Francisco. There is no better way to ring in any occasion than celebrating with food. With San Francisco being a mecca of culinary delight, you'll have no trouble finding the perfect restaurant for your occasion. In fact, with over 3500 restaurants spanning the city limits, you'll have more trouble deciding on a restaurant than you will finding one.
Which is exactly why we've created this list for you.
You will find some of the world's best restaurants in San Francisco. Fun little fact for you: 40% of visitors to San Francisco cite the food scene as one of their deciding factors.
After many "research" trips, we have curated a list that will fit your every need. So, whether you're looking to grab a quick bite or impress your date, we have you covered with this list of the best restaurants in San Francisco for every occasion.
Here's how we broke it down:
BEST RESTAURANTS TO TAKE VISITORS

Impress your guests with great food, rich history, and colorful streets.

BEST RESTAURANTS FOR A QUICK BITE

When you're low on time, check out these delicious eats

BEST RESTAURANTS TO TREAT YOURSELF

Whether it be with a spa day, a new outfit, or taking yourself out for some serious fine dining, you deserve to be pampered.

BEST RESTAURANTS TO IMPRESS YOUR DATE

Show your date a beautiful evening at these dreamy settings

BEST RESTAURANTS FOR THE SEAFOOD LOVERS

Try some of the best seafood along the west coast

BEST RESTAURANTS TO CELEBRATE YOUR BIRTHDAY

Your birthday is and always will be a celebration, so celebrate in style at these hot spots

BEST RESTAURANTS TO GO EAT WITH YOUR PUP

Your pup is your extended family and these restaurants will welcome your dog with open arms

Best Restaurant to Take Visitors
Mission District Food Tour
That cousin from Iowa we were talking about earlier? Well, you're going to have to show them around and let us do that for you! Our Mission District Food Tour showcases the innovation and trendy restaurants as well as the Mexican cuisine this neighborhood is known for – the best in San Francisco! Stroll through the historic Latin neighborhood learning about its culinary history and incredibly colorful murals, while hearing the stories of chefs, restaurant owners and industry experts. Our progressive meal in San Francisco's Mission District concludes with mouthwatering desserts near Dolores Park.
North Beach Food Tour
Not to worry if Mexican cuisine isn't your thing, you can try our North Beach Food Tour! We explore the Italian restaurant scene and former Barbary Coast – known as the most notorious neighborhood in America during the Gold Rush! Visit the Hidden Tunnels where booze was smuggled in up through Prohibition and get an exclusive peek at the traditional Italian culture.
We told you we wanted to help you out!
Best Restaurants for a Quick Bite
SoMa StrEat Food Park
We don't always have the luxury of time. Sometimes we need to get our grub on and be on our way. SoMa StrEat Food Park is exactly where you want to be. There's always a rotating variety of food trucks and an option for whatever your heart desires, like Bacon Bacon or Roli Roti.
El Farolito Bar
Save some time, grab a burrito by checking out El Farolito Bar in the Mission District. Order their Carne Asada Burrito and thank us later.
The Bird
In a hurry? Head to The Bird and grab a Fried Chicken Sandwich or some Fully Loaded Fries! If you're in the mood for something a little healthier, their bird salad is jam packed with goodies and you can top it with their signature chicken. And finally, for that sweet tooth, you must try their house-made apple fritters. Be right back, just drooling over this meal!
Best Restaurants to Treat Yourself
Michelin Starred VIP Tour
If you're looking to go all out with your "you" day, check out this Michelin Starred VIP Tour. Trust us when we say you'll be living out your James Bond dreams! The evening starts by getting picked in a luxury car where you are then taken on an exclusive progressive culinary experience, where your menu will be curated for you by San Francisco's top chefs. You'll visit 3 restaurants over the course of the evening from appetizer to entree to dessert, with surprises and delights along the way – how chic!
Tadich Grill
Maybe you just want to sit at the bar by yourself, grab a martini, some oysters or even a nice Ribeye. In that case, we suggest checking out Tadich Grill. Not only is it the oldest continuously running restaurant in San Francisco, it's the oldest restaurant in California!
Best Restaurants to Impress Your Date
Foreign Cinema
It might be a first date, third date, or someone you've been dating for a while, take them out and impress them with the many mouth-watering restaurants San Francisco has to offer. We would be remiss not to include Foreign Cinema as one of the top spots to impress your date. The décor is stunning, the wine list is never-ending and there's a huge projector screen that plays classic and contemporary movies nightly.
Firefly
If you're looking for a cozier vibe, we suggest Firefly. Your date is sure to be impressed you chose such an intimate place to spend the evening.
Greens
For all you vegetarians (and non-vegetarians alike), head to Greens Restaurant. The décor is rustic and cozy, the service is incredible, and the food will make you forget meat even exists. Not to mention, that view! When you're not gazing into each other's eyes, you can bask in the beauty around you.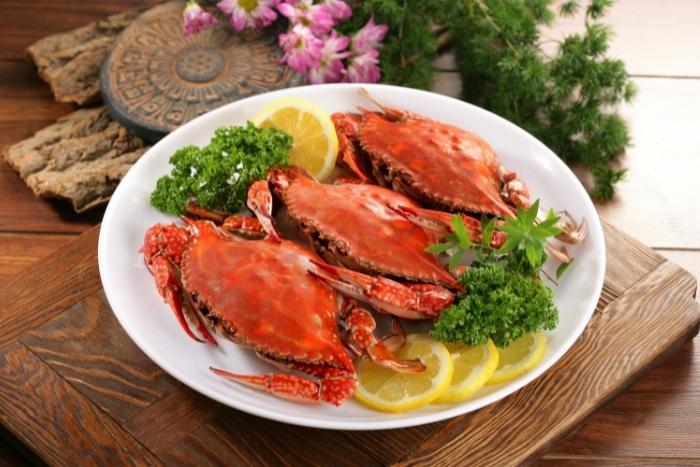 Best Restaurants for the Seafood Lovers
Sotto Mare
You've come to San Francisco, there is no way you're leaving without trying some of the best seafood along the west coast. Let's talk about Sotto Mare, in North Beach. I mean, the name itself means "under the sea." You have so much to choose from, from their Seafood Pasta, Boston-Style Clam Chowder or a good 'ole fashioned Baccala, you can't go wrong at Sotto Mare.
Waterbar
You're in the mood for some seafood with a view, we get it. So, you're going to want to check out Waterbar. With an up-close view of the Bay Bridge, this hip spot has great cocktails to go with their deliciously, fresh seafood menu. Hey, this can even be categorized under Best Restaurants to Impress Your Date. We sure know how to pick 'em, don't we?

Best Restaurants to Celebrate Your Birthday
El Mansour
Take a trip to Morocco with El Mansour, a Moroccan restaurant has been around for almost 40 years – so you know it's going to be good. This authentic experience will have you eating with your hands and trying real family recipes. To top it off, there's a nightly belly-dancing show you will not want to miss. It's your birthday, so have it all with dinner AND a show.
Chambers
Chambers is bound to BE AMAZING. At least that's what the sign says above the bar. And truly, it is. If you're looking for something with a little style and class and maybe a spot to boogie afterwards, Chambers is it. Their dinner menu is small but mighty and their cocktail menu will make your head spin (in more ways than one). So when you're done eating, be sure to grab a delicious cocktail and check out their courtyard and pool (yes, pool).
Farmhouse Kitchen Thai Cuisine
Farmhouse Kitchen's bright, beautiful space will be the perfect backdrop for your birthday celebration! Celebrate with your favorite people by ordering the Disco Punch and any one of their and Instagram-worthy meals.

Best Restaurants to Eat With Your Pup
North Beach Restaurant
Go out on a fancy date…and take your dog with you! At North Beach Restaurant, you can enjoy traditional Tuscan cuisine without the guilt of leaving your pup at home. Not to worry, your little one doesn't need a tuxedo to join you on their patio!
Rose's Café
At Rose's Café, not only are you allowed to bring your dog, but it is also welcome! Whether you're enjoying their French Toast Bread Pudding or a delicious bowl of Fresh Fettucine, the staff will bring your best friend a bowl of water and tasty dog treats so they don't feel left out of the fun!
Make sure you send us a message and let us know which restaurant you picked. We'd be honored to have played a small part in celebrating your special occasion!
P.S. If you have a recommendation we should add to our list, let us know because we are always on the hunt for the best restaurants in San Francisco.