How to Take Your Conference Online: Tips for Virtual Conferences
July 8, 2020
Transforming an in-person conference to a virtual event may be easier than you think. You can still offer conference attendees many of the same features, while adding in some extra special elements. From planning engaging kickoff activities to tech advice, here are 6 tips for planning virtual conferences.
Timing is key
As you're building out your schedule for your virtual conference, you'll find that timing is more important than before. Of course, you don't have to worry about booking rooms, finding catering, and hotel accommodations, but you want to make sure that you have plenty of time built in to take breaks and socialize. You don't want to cause fatigue from having your attendees sit in front of the same screen all day. Plan time that encourages them to get up and move around. And be strategic with timing. A longer morning session might have more engagement than one in the afternoon, as an example.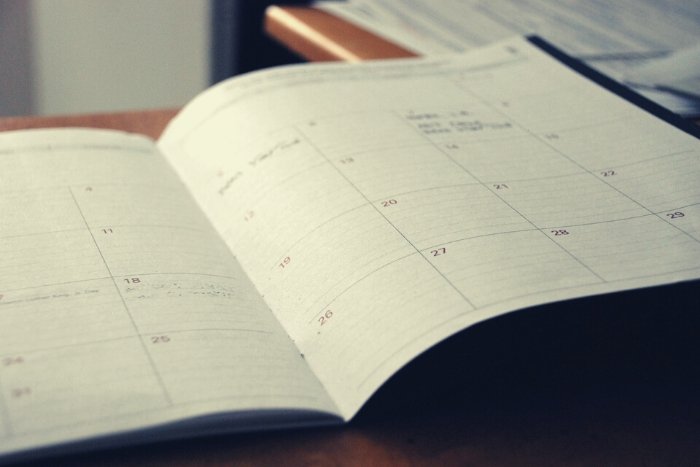 Build a microsite
This might sound like a given, but a microsite for your virtual conference is a necessary item. It's a place for the event timeline, provides links and resources, descriptions of speakers and sessions, and gives your conference attendees something to refer back to. An in-person conference might rely on signs or handouts, but with one easy link, you can help your attendees stay informed. It also looks professional while adding the same elements of an in-person conference. Get inspired here.
Make sure your tech is on-point
You should do tech run-throughs for conferences in general, but as all your speakers and sessions will be online, making sure your tech doesn't fail will make or break your virtual conference. Check wifi settings, practice presentations with videos and audio, and ensure everything is up to date. This won't necessarily guarantee that you won't have tech issues the day of your virtual conference, but you'll be able to encounter issues beforehand and solve any problems.
Decide what features each session will have
Perhaps you've got a well-known speaker or a chat between a group of experts planned. The worst thing that could happen is interruptions from a noisy attendee who probably doesn't realize they are making any noise at all! For certain sessions, you might want a more interactive experience, so a regular video call will do the trick. But for those larger sessions where group size might not be capped or the speaker is a well-known expert, you'll want to add some parameters. You can choose to have your attendees watch the session and submit questions prior or offer a "live format" with a chat box option. It also ensures that you're giving plenty of respect to your speakers and the information they plan to share.
Plan an exciting kickoff activity
Virtual conferences can still feel special even though attendees are joining in from the comfort of their homes. With that, you need an exciting kickoff activity to build energy for your virtual conference. A unique way to do that is with a virtual mixology session. Whether you want to dedicate 15 minutes or an hour, learn from an award-winning bartender how to make a tasty cocktail with conference attendees to make the event extra special. With a custom made drink in hand, it's the perfect opportunity to make a toast and kickoff the event. You can keep it non-alcoholic if that's more of your virtual conference's style, too! A virtual mixology event also works well as an afternoon session or post-conference happy hour activity.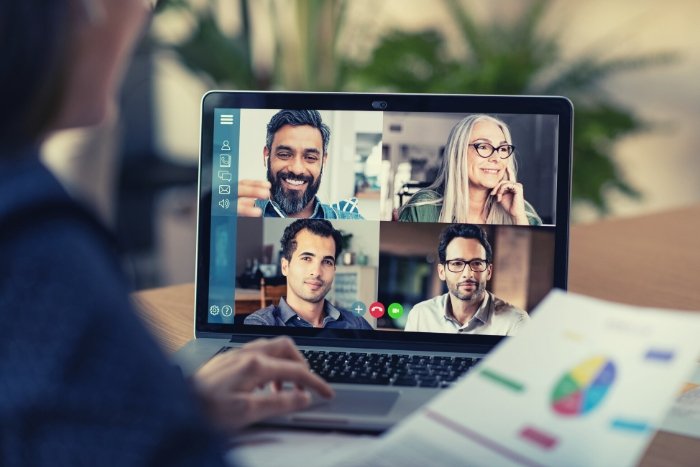 Record your sessions and make them available for your attendees
Virtual conferences have the advantage of being easily recorded and made available. If there's a big keynote speaker or important session you want to make sure your attendees have access too, plan out which sessions you're going to record. Most video chat options have a record button, or you can download the recording option of your choice. Then upload your videos to YouTube, add them to your microsite, and email the sessions out. Make a playlist on YouTube with all your conference content, add your conference branding, and it'll be super easy to find. You can also choose to share your virtual conference content publicly, and use it to build interest for your next one.
Want to take your virtual conference to the next level? Book a mixology experience to add some extra flair to your event!