Things To Do In San Francisco At Night
July 31, 2019
San Francisco has some of the most eclectic bars in the country, but there is so much more to experience in this city at night. We're not saying there's anything wrong with having a cocktail with some friends, but isn't it fun to go out of the comfort zone sometimes? Next time you're itching to get out, try one of our favorite things to do in San Francisco at night. From a love tour to a midnight movie screening, and a museum that throws themed parties, we've got you covered for some of the most enjoyable nightly activities to do in the city.
When you want to really feel like a local, head down to The Clay Theater and catch a midnight movie. It's the last midnight theater in San Francisco and has been around for over 100 years! Every Friday night, The Clay Theatre shows a classic movie. Some of their favorites to screen are The Rocky Horror Picture Show, The Room, and Pulp Fiction. It's a cozy, historic theatre with an attentive staff that's proud to give you the midnight movie experience.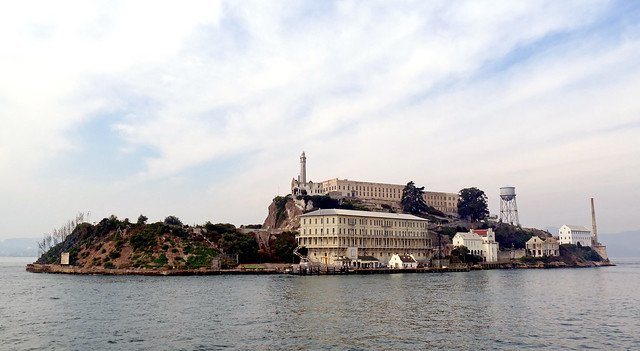 For the brave and the bold, book a spot on the Alcatraz Night Tour. A round-trip ferry ride takes you around the island pointing out the hidden spots used for attempted escapes and prison structures. Originally developed to house a military fortification, Alcatraz became a brutal federal prison from 1934 to 1963 housing some of the most notorious inmates including Al Capone, Arthur R. "Doc" Barker, and Robert Franklin Shroud. The Alcatraz Night Tour comes with special programs and activities not offered during the day tour. It's a personalized, educational ferry ride you won't forget.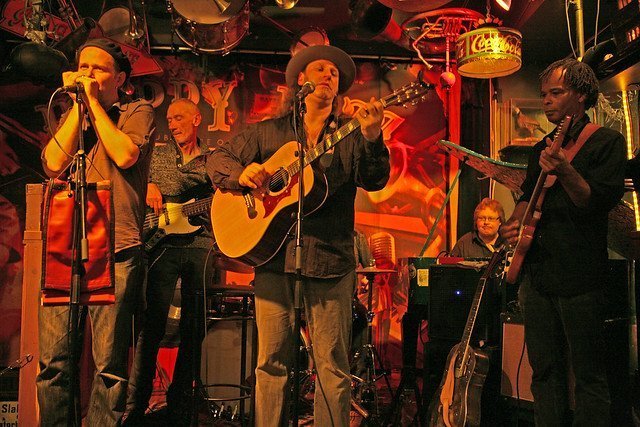 The name says it all, and it's worth every penny. Next time you're craving some live music and biscuits, head on down to Biscuits and Blues. This blues bar has quickly risen to be one of the top blues clubs in the nation! They host weekly performances showcasing some of the finest blues musicians. Accompany your live music with one of their hearty Southern entrees. Their biscuit based, Southern menu will keep your belly just as delighted as your ears when you head here for a night out on the town.
The Exploratorium is a public learning laboratory with interactive exhibits that focus on science, art, and human perception. Their mission is to create experiences that transform learning worldwide. Every other week the Exploratorium throws an adult-themed party for grownups who like learning in a more lively setting. Grab a drink and get immersed in everything from a fog bridge, large-scale kaleidoscope, dazzling light displays, and mind-bending mirrors. After you've explored their 650 interactive exhibits, enjoy some live music or catch one of their specialty films screening at the party.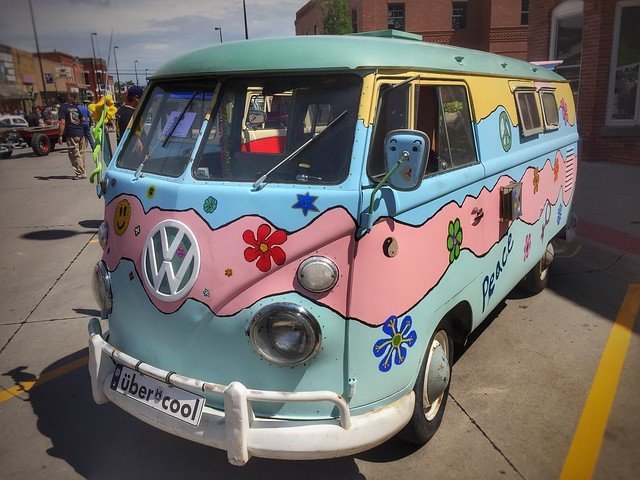 For an unforgettable view of San Francisco book a spot on The Love Night Tour. You and five other guests will learn about the city in the back of a 1970's Volkswagen Bus. Catch breathtaking views of the Golden Gate Bridge, Lombard Street, China Town, and The Castro while a trusted guide shows you around the city. Your guide will share historical facts, unique stories, and bring a lot of fun to you along the way. In this hippie 6-passenger vehicle, you will get a 2-hour immersive tour of the city you will never forget!
Want more tips on things to do in San Francisco at night? Visit our website to book a culinary tour with one of our trusted guides in North Beach, Mission, or Tendernob today!
by Sarah Murphree