The Ultimate Guide to SF Food Tours
November 1, 2021
San Francisco is one of the food meccas of the U.S., right in line with New York, Chicago, and New Orleans. In fact, it's home to over 4000 restaurants with new ones popping up all the time. It's no wonder in San Francisco, food tours have become increasingly popular. They're a great way to see the city and try out restaurants you may not have otherwise known about.
I do want to preface this guide by saying that it is for locals and tourists alike. Unless you've been to all 4000+ restaurants (which, if you have, I bow down to you), this ultimate guide to SF food tours is exactly what you need!
I wanted to break it down by neighborhood so you get a full picture of San Francisco.
Chinatown Food Tour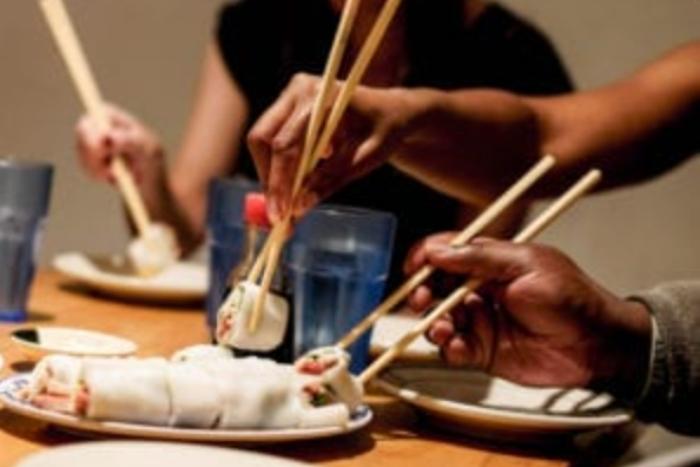 Get ready to explore one of the oldest and most established Chinatowns in the U.S. with the Chinatown Food Tour. Over the course of 3 hours, you'll taste three different types of dim sum (my favorite!), try both hot and cold tea, visit the very first fortune cookie factory, and see the vibrant alleyways of Chinatown. Not only will you eating delicious food, but you'll also hear stories of the Gold Rush and Chinese immigration.
There's a lot to see and eat in Chinatown so it's no wonder that there are many food tours touring one the oldest areas in the U.S.. With the Chinatown Walking Food Tour, you'll check out hidden back alleys, eat incredibly authentic Chinese food, and find unique crafts and pottery not found anywhere else. A highlight? You'll see Fortune Cookies formed by hand! How cool!
Mission District Food Tour
Our Mission District Food Tour showcases the innovation and trendy restaurants as well as the Mexican cuisine this neighborhood is known for – the best in San Francisco! Stroll through the historic Latin neighborhood learning about its culinary history and incredibly colorful murals, while hearing the stories of chefs, restaurant owners and industry experts. Our progressive meal in San Francisco's Mission District concludes with mouth-watering desserts near Dolores Park.
Ferry Building and Farmer's Market Tour
Granted the Ferry Building and Farmer's Market is not necessarily a district in San Francisco, I felt it deserved its own tour because of how iconic the building is. It dates to 1898 and acts as a transportation hub and a landmark location for some of the city's best food artisans. Over a 90-minute tour, you'll taste handmade chocolate confections, French macarons, spring rolls, and so much more! You'll also hear about the history of the gorgeous building. History, food, and views? What more could you want!
North Beach Food Tour
Our San Francisco North Beach Food Tour explores the Italian restaurant scene and former Barbary Coast – known as the most notorious neighborhood in America during the Gold Rush! Visit the Hidden Tunnels where booze was smuggled in up through Prohibition and get an exclusive peek at the traditional Italian culture. Eat and drink through this cultural neighborhood!
Oakland Food Tour
Oakland is the largest city in the East Bay region of San Francisco, so I had to include it on the list. Plus, there are lots of goodies in Oakland that you cannot miss out on! Whether you want to join the tour in San Francisco, at the Ferry Building or in Oakland, you'll be surrounded by all the culture the "Brooklyn of the West" has to offer, including food, spirits, and art!
THE MARINA: FRENCH PASTRY, FRESH MEXICAN & CULINARY INNOVATIONS
Explore the Marina/Pacific Heights district with The Marina Tour. Over the course of 2-3 hours, you'll learn about Marina's history and Art Deco architecture, as well as enjoy the delectable foods, like croissants, tacos, donut bread pudding, and more! You'll hear stories about the entrepreneurial chefs and get insight about the neighborhood's institutions.
Savor Healdsberg Food Tours
Maybe you're more of a wine and dine type person. In that case, the Savor Healdsberg Food Tour is for you! Over 3.5 hours, you will be taken on a guided tour to taste all that Wine Country has to offer. With each stop, you'll dine on the unique flavors of local artisans, winemakers, and nationally acclaimed restaurants and chefs. This tour is unlike any other because you'll be in the world-class culinary region of Sonoma County.
A Taste of Japantown
Did you know that San Francisco's Japantown is one of three left in all the U.S.? Cool, right? Dating back to the early 1860s, generations of Japanese immigrants have kept the area vibrant with culture, food, and art. On A Taste of Japantown, you'll visit authentic markets, restaurants, cafes, and tea houses with your gourmet guide. You'll try six to seven samples of authentic Japanese food and learn all about the rich history of the area.
Alamo Square Breakfast Tour
Start your day off on a sweet note with the Coffee, Sweets, & The Painted Ladies tour in Alamo Square and Hayes Valley neighborhoods. Over the course of two to two and a half hours, you'll be making seven stops indulging in coffee, fancy toasts, chocolate, ice cream flight, and macarons. You'll also get an in-depth history lesson about these unique neighborhoods. And if having ice cream for breakfast doesn't scream adulthood, I don't know what does!
Downtown San Francisco Cocktail Tour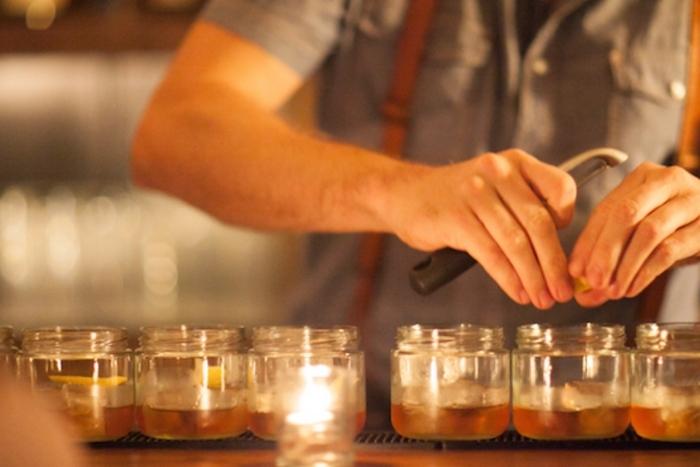 There is a lot of artistry that goes into making fine cocktails – and San Francisco is known for having the best of the best! Many bartenders in San Francisco are award-winning and published. With the SF Downtown Craft Cocktails tour, you'll first learn exactly how to make one of these delicious cocktails yourself. Next, you'll move on to tasting those made by the professionals. The host will guide you through Downtown San Francisco's high-end cocktail bars, where you'll try off-menu cocktails.
ALL OVER TOWN
When you have incredible food all over San Francisco, why choose just one neighborhood? With the Original Tour, you'll hit the Financial District, Jackson Square, North Beach, and Chinatown. You'll be immersed in stories as you explore the historical Barbary Coast, eat your way through San Francisco's Little Italy and end the tour in Chinatown. There will be no shortage of yummy foods as you eat your way through paninis, dim sum, sea salt taffy and more!
PRIVATE FOOD TOUR
Let's say, for example, you can't decide what neighbourhood you want to visit or what kind of food you want to eat. Well, here's your best option: a private food tour. Our private food tours in San Francisco are a true culinary experience! We specialize in seated, multi-course progressive meals where each course is served at a different restaurant from appetizers to entree to dessert. Along the way, you'll hear the stories of restaurant owners, chefs, and industry experts all while eating and drinking your way through the neighborhood's best restaurants.
SF food tours are unlike any other. The city is full of history and good food, which is what makes these tours unique. If I could offer one piece of advice, it would be to come equipped with good shoes, stretchy pants, a water bottle, and a fully-charged phone for all the instagrammable memories you're going to create! Enjoy San Francisco. We can't wait to have you join us!