The Ultimate Guide to Experience Gifts NYC
July 12, 2022
The Big Apple. The City of Dreams. The City So Nice, They Named It Twice! Whatever you want to call it NYC is a city everyone needs to experience at least once in their life. For those eager to get out and explore, why not look into one of the many experience gifts NYC has in store? From food tours in various hot neighborhoods to behind-the-scenes experiences, this is not a gift you (or the recipient!) will want to miss out on!
In this post, we have something for everyone:
Top Experience Gifts NYC for Couples
Top Experience Gifts NYC for Women
Top Experience Gifts NYC for Men
Top Experience Gifts NYC for Kids
Top Experience Gifts for Groups
But First, What Are Experience Gifts NYC?
Experience Gifts NYC are exactly what the name implies: location-specific experiences that can be bought and purchased as a gift! In the case of experience gifts NYC, these are fun experiences that can be done all over the city, curated and led by true New York denizens. They include food tours, walking tours, and so much else!
1. Top Experience Gifts NYC for Couples
The Real Michelin-Starred Deal
Are you and your partner adventurers with a love of fine cuisine? Then this Michelin Starred Progressive Meal might be the perfect experience for you! On this private or semi-private tour (your preference) you will be given VIP treatment and as you bounce between Michelin-starred restaurants for various courses. Couples can enjoy appetizers and aperitifs at one spot, followed by dinner and drink pairings, and rounded out with dessert and digestifs. A luxury car will be waiting for you once you're ready to book!
Why We Love It: Who gets to go to 3 Michelin-Starred restaurants in a year, let alone in one night? This is something that is nearly impossible to organize on your own, and it will no doubt impress the (potential) love of your life.
Check Out the Catacombs by Candlelight
Whether you attend church or not, the Basilica of St. Patrick's Old Cathedral is a landmark with a great history behind it. Wandering beneath the high ceilings and checking out the architecture both above and below ground on this Candelight Tour is about as romantic as it can get in NYC.
Why We Love It: Nothing beats something one part moody, one part spooky! Unearthing the Basilica of St. Patrick's and seeing what is otherwise off-limits to the public can make for some exciting adventuring.
2. Top Experience Gifts NYC for Women
Explore NYC's Hottest Restaurant Scene with an East Village Food Tour

Who's been needing a girls-day-out? On this East Village food tour, you and your gal pals are invited to delight in a progressive food tour between 4 different East Village hot spots. All of you will be able to hear the stories of the restaurants and the chefs who run them–it's definitely one of the best experience gifts NYC has to offer! Can anybody say brunch?
Why We Love It: This experience gift is a great opportunity to see one of NYC's most iconic neighborhoods, while also eating, learning, having fun, and socializing! What better way is there to spend a weekend?
See the Iconic NYC Skyline from Above!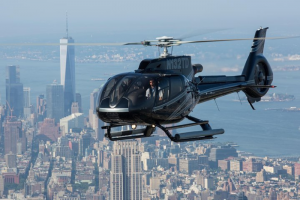 NYC's skyline is a sight for sore eyes, and there is no better way to view it than from all angles. On this New York Helicopter tour, you and your girlfriends can literally climb to new heights, experiencing the city as you never thought possible!
Why We Love It: NYC is famous for plenty, but seeing the skyline from such towering heights is not your average afternoon. Hopefully no one is afraid of heights!
Sing It, Sister!

There is so much that defines New York, but Broadway cannot be forgotten. Broadway Up Close offers groups a variety of behind-the-scenes looks at all Broadway shows have to offer. From Broadway's earliest theaters to its haunted ones, there is no shortage of tales to tell about this American institution!
Why We Love It: It's Broadway, baby!
3. Top Experience Gifts NYC for Men
Hang Out in the East Village-it's Hot, Hot, Hot!
Anybody been wanting an afternoon with the boys? On this East Village food tour, you and some buddies are welcome to come out in the afternoon to learn about craft cocktails and other East Village fare. Peppered in-between stories of the restaurants and the chefs who run them–there will be time to learn about various NYC landmarks. This is no doubt one of the best experience gifts NYC has to offer!
Why We Love It: This experience gift is a wonderful way to venture out and see NYC while drinking and dining. It's tough to get to even one popular restaurant in any popular NYC neighborhood, so it's nice that on this tour, all the legwork is done for you. All you have to do is show up hungry and ready to hang out.
Remember 9/11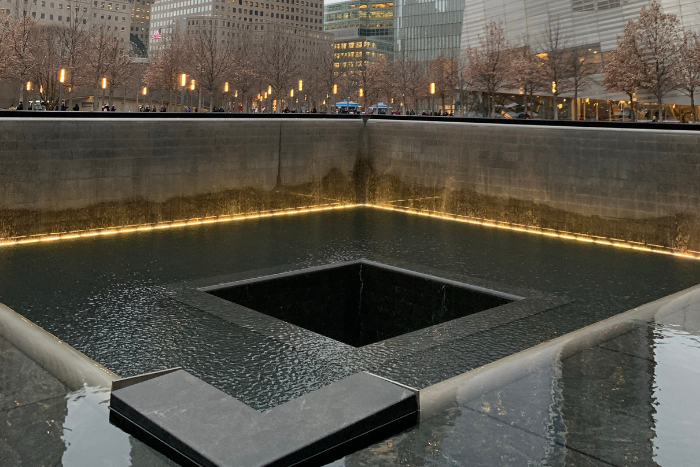 It's impossible to forget 9/11. On this moving 9/11 tour, visitors will walk around Ground Zero with a certified guide and learn more about an event that shook the nation. Optional Museum tickets are also available with this tour.
Why We Love It: Sometimes, you have to engage with the heavy stuff. Any American or otherwise will be interested to learn more about how the city repaired itself after the devastating events of 9/11.
4. Top Experience Gifts NYC for Kids
Who's Crazy for Candy?

On this wild adventure, children and adults alike will get the inside "scoop" into the iconic Dylan's Candy Bar! Touring this NYC staple is one of the best experience gifts NYC has to offer for any sugar-craving youngster! Talk about a sugar rush!
Why We Love It: Dylan's Candy Bar might as well be Willy Wonka's beloved chocolate factory, so getting to sample to your heart's content while also learning all about the store and the people who started it seems like the "sweetest" way to show a kid NYC!
Go See New York Superheroes!

NYC has plenty of superheroes, it's hard to keep track! On this amazing Superhero walking tour, you and your loved ones will learn all about the comic book and superhero history of NYC, discover famous filming locations, learn more about publisher's row, and get a walk in while you're at it!
Why We Love It: This one is fun for the whole family! Let everyone's dreams come to life seeing the buildings Spiderman crawled up and discovering filming locations for Gotham and other beloved Superhero stories.
5. Top Experience Gifts for Groups
Have a Hands-On Happy Hour!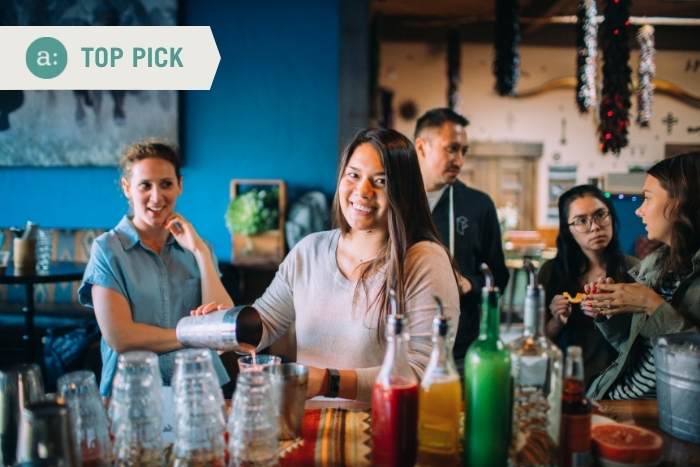 There are so many ways that groups get together, but often its hard for everybody to connect once all together. In this Hands-On Happy Hour, you and your group of friends will get to learn alongside a mixologist who will teach you how to make 2 cocktails: one shaken, the other stirred. This boozy after-hours class will impress your group with nothing but quirky, good times.
Why We Love It: It's hard to get a group all together at once and make sure everybody has something to talk about, but with this experience gift NYC provides, everyone will be able to chat amongst themselves as they create the cocktail of their own choosing! This is a great activity for groups to hang out while learning something exciting and new!
Walk and Talk around Harlem

Harlem's history is one of the most robust in the nation, so why not share that with someone else? On this Harlem walking tour, you and your buddies can enjoy discovering the streets walked by Ella Fitzgerald and Duke Ellington.
Why We Love It: Harlem is a changing place, but its significance to the American music scene should not be underestimated. This walking tour does an excellent job showing off how much the Harlem Renaissance did not just for New York, but the United States as well.
Manhattan Island Tour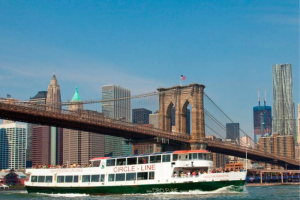 On this Manhattan Island Circle Line Boat Tour, you and your group can cruise all the way around the island of Manhattan with a guide at hand! Being on a boat will give you unparalleled views of the Manhattan skyline, the Brooklyn Bridge from many angles, and the Statue of Liberty up close and personal.
Why We Love It: It's amazing to get live narration as you cruise along Manhattan's shore in addition to NYC's 5 boroughs. It's also a wonderful way for a group to spend time outside to learn and see something new, together.
So, are you ready to go out and pick up the best experience gifts NYC has to offer? Any of these Avital tours will be covered with the click of a button with this great gift certificate. What are you waiting for? NYC can't wait for you!