The Ultimate Guide To Entertaining Clients in NYC
February 24, 2020
Entertaining clients in NYC doesn't just have to be dinner and drinks. After the meetings are over and it's time to take your best clients out, getting creative can help seal the deal, maintain a solid business relationship, and show that you put in a little extra effort to plan something special. Our ultimate guide to entertaining clients in NYC will help you put together an itinerary that's sure to impress.
Put a little extra "happy" in happy hour with cocktail-making and games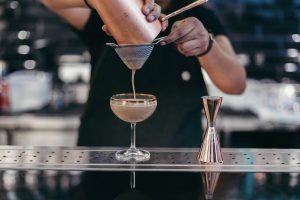 We don't mean just pulling out the giant jenga, although that would be fun too! Get your clients to show off their mixology skills as you learn how to make a signature cocktail— an event that can be done in-person, virtually, or even hybrid style. Impress your clients with a personal lesson from a professional mixologist. Getting attention from a bartender can be hard enough in bar, but there's no fighting for attention in a private mixology class! Plus, the knowledge and tips your clients will gain are invaluable. How often do clients get to leave an event with skills they are proud of? At the very least they will have a tasty drink in their hands!
Get outdoorsy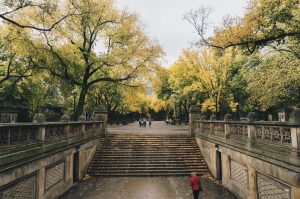 If your clients are the adventurous type or are in town for the weekend, try spending some time outdoors. There are plenty of outdoor options for entertaining clients in NYC, ranging from strolling through one of the city's many parks to jet skiing. Central Park has lots of tours to choose from, but a simple picnic will also do the trick. If your group is a little less inclined to spend time outdoors, the Brooklyn Botanic Garden is just the right amount of nature. You can't deny NYC is full of buildings, but there's still a lot of natural beauty to be seen. And be sure to check out our guide to creating your own NYC scavenger hunt for an outdoor activity and some friendly competition.
Leave the city for a day trip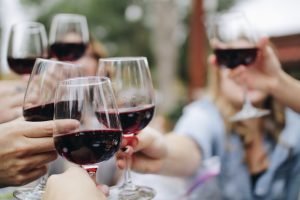 Who says you have to stay in NYC to entertain your clients? Even if it's booking a restaurant with a view of Lower Manhattan in New Jersey, give your clients a little break from the hustle. For example, visiting the Storm King Art Center is a great way to take in some culture, fresh air, and do entertaining in a creative space. If you need to get work done, consider booking an offsite meeting near a winery, and head there afterwards. There's a lot to appreciate about New York state and the surrounding areas, and your clients will appreciate you thinking outside of the box to do something fun.
Dine in a hidden restaurant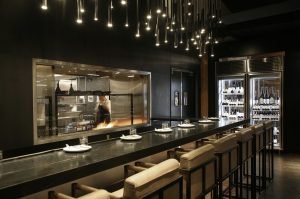 Just like there are hidden bars and speakeasies, hidden restaurants are also out there waiting to be discovered. Hidden restaurants feel exclusive, and offer a unique experience not everyone knows about it. Some hidden restaurants like Bohemian have a very difficult to book reservation system, while others like Frevo or Chef's Table at Brooklyn Fare are easier. Chances are your clients aren't looking for the secrets the city has to offer, but that's where you come in — show off the NYC they aren't necessarily looking for and give them something to rave about back home.
Connect with clients on a food tour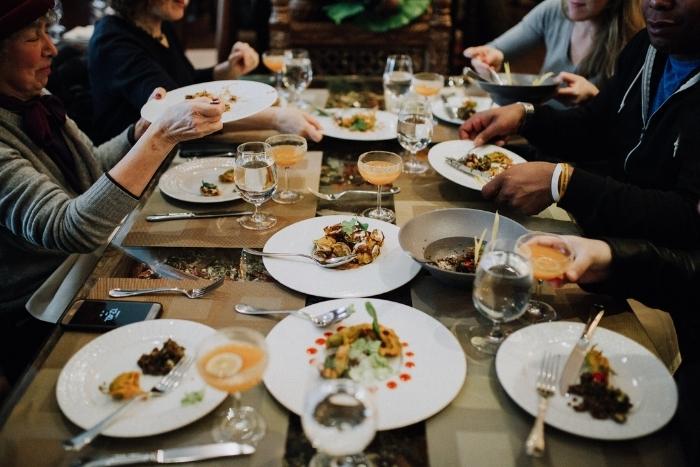 Entertaining clients in NYC could mean doing dinner and calling it a night, sure. It's a satisfactory option everyone is used to! But if you want to show your clients a little more than satisfactory, why not take them on a food tour? Don't go to one restaurant, go to four! And listen to history and quirky stories in between. On a progressive food tour, your clients will get the VIP treatment with a professional host to lead the way. There's food tours for every vibe you want to curate, from unique to Michelin-starred restaurants to really impress.
Relax with games at Chelsea Piers
Chelsea Piers has it all — it's your one stop destination for entertaining clients in NYC. With activities like bowling, year-round ice skating, and golf, you won't run out of ideas for things to do. There are also event spaces and yachts with dinner cruises. It's places like Chelsea Piers that make building positive experiences for your clients easy.
Try something unique with a water tasting
You've done a wine tasting with your clients, but have you ever done a water tasting? Before you keep scrolling, it's a real thing— and there's a lot to tasting water that you've probably never realized before or taken for granted. The terroir, for example, is just as important in quality water. Another key in water tasting? The smell, of course! When it comes to entertaining in NYC, you've got a plethora of options but we guarantee your clients have never done a water tasting. Treat them to something unique.
Head out for a day at the ballpark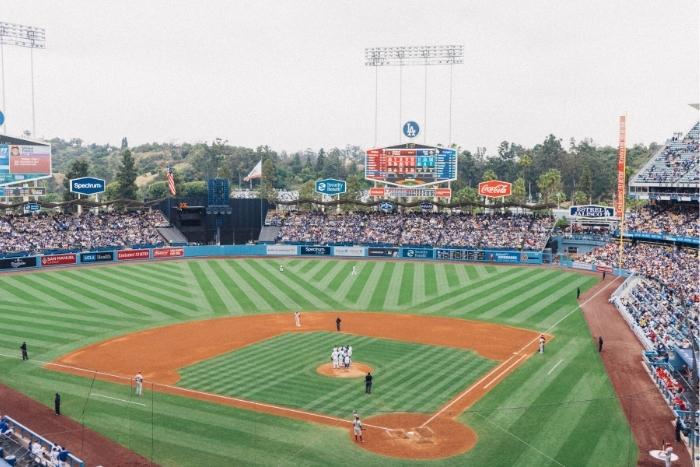 Or basketball court, or other professional sporting event. While sports might not be for everyone, treating your clients to a VIP experience is something they won't forget! Spring for some special seats or box for a private venue. Order food and drinks, grab some gear, and start chanting. No matter who you're rooting for, your clients will be the ones leaving with a win!
Need more help entertaining clients in NYC? Book a food tour in the East Village, Williamsburg, or Flatiron for a delicious way to spend time in the city. We'll take care of all the details and make you look great.