The Ultimate Birthday Celebration for Foodies in NYC
January 4, 2018
Does your day/week/month/year revolve around food? Do your friends constantly talk about how much you love to eat and what a "foodie" you are? Well, it's obvious that you should spend your special day surrounded by good food. Here are five ideas for the ultimate birthday celebration for foodies.
Plan a Food Crawl
If you have a favorite type of food, plan a whole birthday celebration around it. From a dumpling crawl in Chinatown to a city-wide hot dog hunt to a pizza party, it's fun to pick one food and try the best versions around the city. Plan for some walking and breaks in between so you can make the event last without everyone filling up too fast (or falling asleep!). Stumped on what to include? Ask guests to make suggestions beforehand. Then make a loose map and schedule so latecomers can catch up with you later.
Go Somewhere You've Been Dying to Eat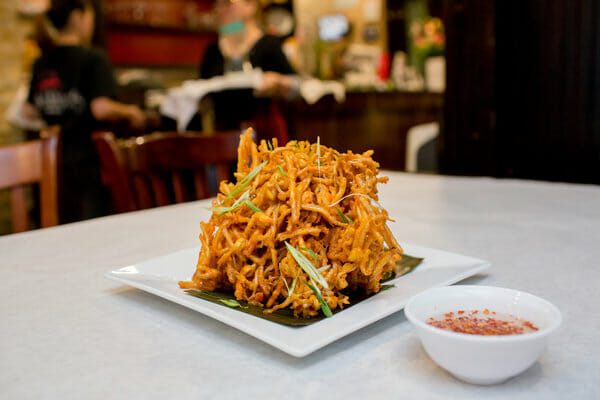 We all have our bucket list restaurants-the ones that are always in the top 10 lists, or that our friends tell us to go to, but we hesitate in splurging on. Well, your birthday is the perfect time to say, "YES!". If you feel guilty asking friends to splurge too, go alone. Really, eating alone is totally awesome…and then you don't have to share. (Plus, if you don't have a reservation, there's almost always a seat for one available, even at the busiest restaurants.) If you're planning to treat yourself and have a spot in mind already, make a reservation as soon as possible so you commit to your splurge.
Take a Tour
Let someone else take the reins and have a guide take you and your birthday crew around New York City on a food tour. Skip a regular birthday dinner and instead have a progressive culinary experience with four courses at four different restaurants. You'll get to learn about the culture and history of the neighborhood through food, and it's all planned out so your only job is to eat, drink, and enjoy. (And you'll even get to chat with some of the chefs and owners of the restaurants so you can nerd out even more about food.)
Hire a Chef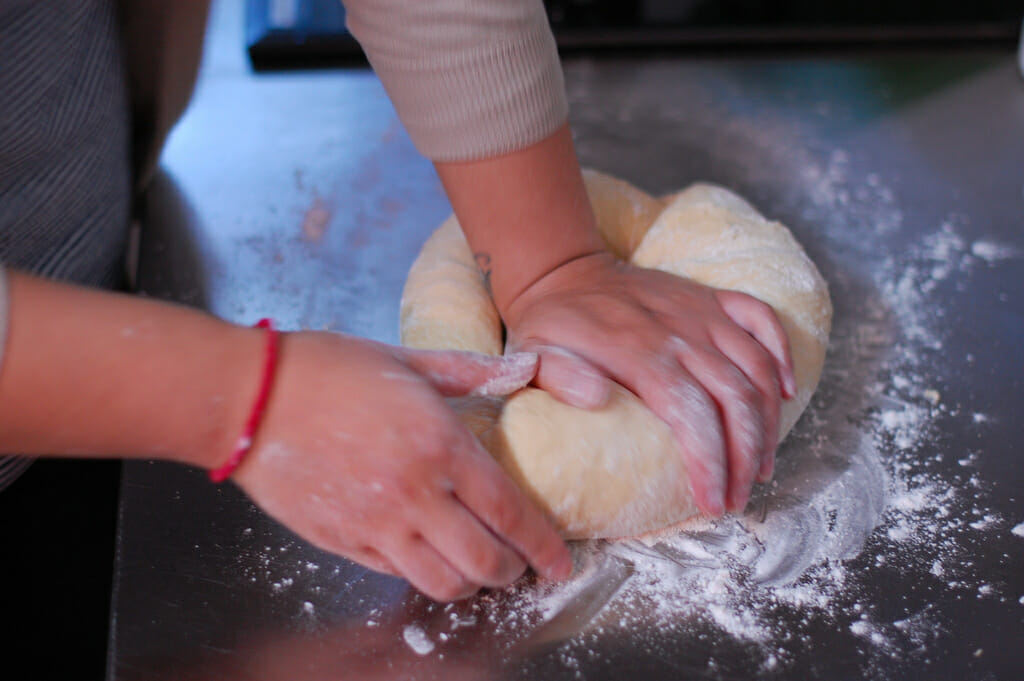 Want to have a dinner party at home, but do none of the cooking? It's possible. There are many services to hire a chef to do all the work for you. They'll help you come up with a menu and budget. Then you can be the host(ess) with the most and have a low-stress, high-quality dinner, with a glass of wine in hand, of course.
Host a Cook-Off
If you want to use your birthday to show off your cooking skills, host a cook-off. Pick a food that people can prep beforehand, like meatballs or chili, and send out invites well in advance so people can carefully plan their recipes. If you want, vote and award prizes. (And yes, you can declare yourself the winner because it's your birthday).
Interested in booking a food tour as part of the ultimate birthday celebration for foodies? Visit our website to book a public or private culinary experience. Or join us anytime. Whether it's your birthday or not, we'll help you celebrate.