The Most Romantic Restaurants in Venice Beach
February 1, 2017
Romantic restaurants shouldn't just be reserved for Valentine's Day. The most romantic restaurants in Venice Beach are great for any date night or even a solo night out. So order a bottle of wine, sit by candlelight, and enjoy a meal in one of our favorite Los Angeles neighborhoods.
One of the most romantic restaurants in Venice Beach is also one of the most loved restaurants in Los Angeles. You're going to want to make a reservation or walk around Abbot Kinney while you wait for a table. Gjelina is dimly lit, which will set the mood as you share one of their famous pizzas (we like squash blossom or the lamb sausage), burrata, gnocchi, and wine. Try to score a seat on the back patio for extra romance. The extensive dessert list including homemade gelato, butterscotch pot de crème, and chocolate pistachio tarts will be the perfect sweet ending to a swoon-worthy evening. And the dessert wine list will help, too.
Gjelina
1429 Abbot Kinney Blvd, Venice, CA 90291
http://www.gjelina.com/
The Tasting Kitchen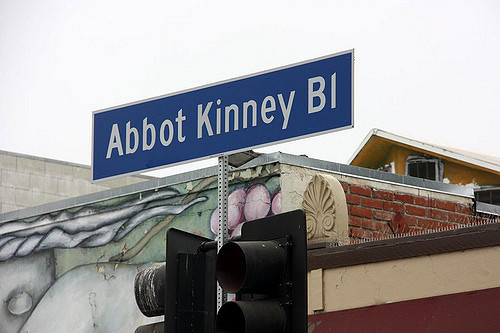 Another Abbot Kinney favorite, The Tasting Kitchen can do all the decision making for you and your date with their tasting menu options. Or order a la carte on their always-changing menu. Make a reservation for a table for two, or try your luck walking in where you'll likely be seated at one of their communal tables where a few other dates are taking place. The restaurant is known for the pasta (the star of the menu), but the fishes and meats are also great. Whatever you do, order the bread and butter. Yes, it's unusual to have to pay for it, but it's worth it and we also think most romantic meals start with carbs.
The Tasting Kitchen
633 Abbot Kinney Blvd, Venice, CA 90291
http://thetastingkitchen.com/
Leona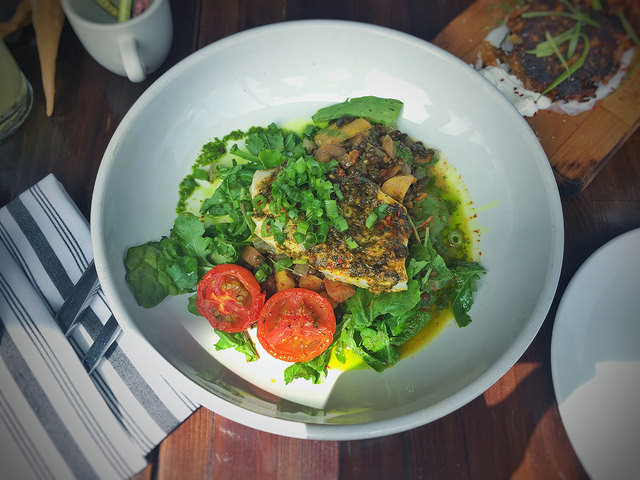 The cookie takeout window at Leona might make you fall in love with the restaurant, but step inside and you'll find more to fall in love with…and a meal to fall in love over. You can come for brunch or lunch, but one of the most romantic restaurants in Venice Beach shines brightest at dinner. Chef Nyesha J. Arrington, of Top Chef, serves small and medium-sized plates of lamb belly wontons, potato crusted duck eggs, roast dumpling squash, and short rib perfect for sitting close and sharing. And don't worry, the cookie window is open until close so you can split a miso brown butter chocolate cookie for a late night snack.
Leona
123 Washington Blvd, Venice, CA 90292
http://www.leonavenice.com/
4. Barrique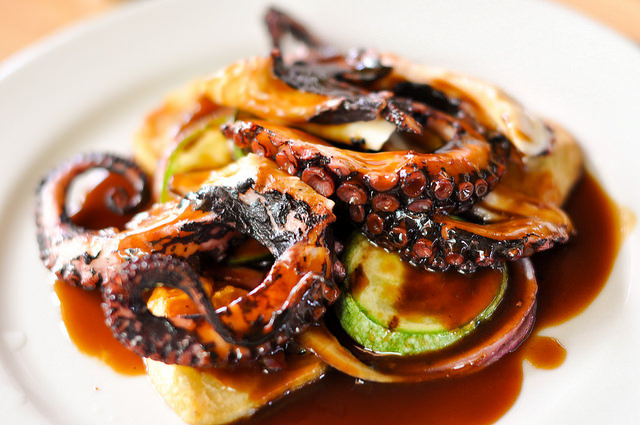 You'll find the romantic yellow house that is home to Barrique right off of Main Street. If it's a warm Los Angeles night, you can sit on the balcony and people watch or sit inside where low lighting and candles and will set the mood. The website even describes itself as a "Romantic Italian Restaurant" and luckily it's also a delicious one. Split Italian dishes from Michelin Star Chef Antonio Murè like grilled octopus, scallops, squid ink linguini, or their signature dish of homemade red beet tagliolini pasta in a marsala quail ragù served on a bed of taleggio cheese fondue.
Barrique
796 Main Street, Venice, CA 90291
http://www.barriquevenice.com/
5. Scopa Italian Roots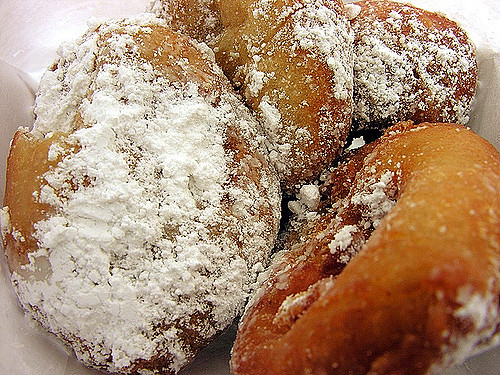 If you're trying to impress an East-Coaster who misses New York style Italian food, win their heart over with Scopa Italian Roots. Chef Antonia Lofaso's food will please anyone with Italian roots of any kind. Start with a sampler of cold cuts or cheese board and a glass of wine, or the signature West Side cocktail. Then work your way through the giant menu of antipastos, crudos, salads, meats, pasta, and desserts. We recommend ending with zeppoles for powdered sugar covered kisses.
http://www.scopaitalianroots.com/
2905 Washington Blvd
Venice, CA 90292
Join us for a culinary experience and we'll show you our favorite places in Venice. Or make it a date! Visit avitaltours.com for more information and to book.