The Best Sushi Restaurants In Los Angeles
August 13, 2019
If there's one food group Los Angeles locals will never stray away from, it's sushi. From sashimi to the traditional California roll and the specialty dynamite rolls, there is something for everyone when it comes to sushi restaurants. Endless sushi restaurants can be found among every neighborhood in LA. So which one do you choose? Don't stress! We've ventured out into this massive, sprawling, urban city and found the highest-quality sushi restaurants in Los Angeles. So, next time you're craving raw fish and rice, head on over to one of these popular sushi restaurants in Los Angeles.
Sushi Park – West Hollywood
In an unassuming strip mall on the second floor lies one of the cities best kept secrets, Sushi Park. Sushi Park is where true local Angelenos (and the occasional Hollywood celeb) get their sushi fix. Sushi Park is the perfect place to have a relaxing dinner with your foodie friends. Their ambience is nothing to rave about, but the food is top-rated! Sushi Park is for the sushi lover that's all about high-quality fish cut fish. Order the chef's choice and you will be served freshly prepared sushi that won't stop until you're completely full. It's a dream deal for the foodie who loves sushi.
Q – Downtown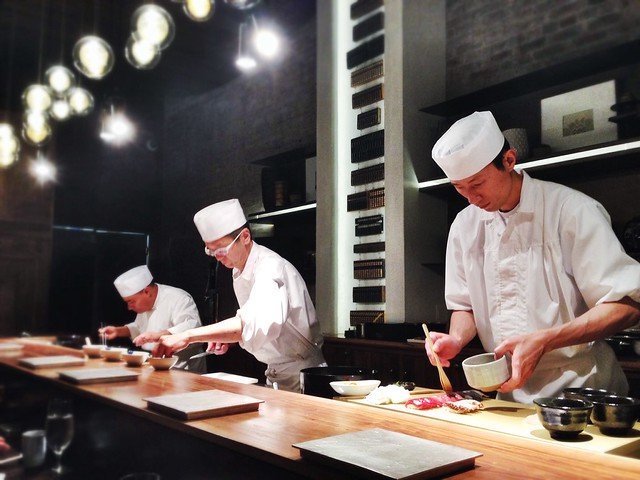 Q is a tiny, wood-paneled place in downtown Los Angeles. Jonathan Gold claimed it to be, "the next level after you have mastered the more user-friendly sushi." Q will cost you a pretty penny, but it's worth it. Upon entering, you will be delighted by a soothing classical music playlist in a tasteful, upscale setting. Chef Hiroyuki Naruke, born and raised in Tokyo, has been crafting sushi for more than 25 years! Let's just say, he knows a thing or two about sushi. He is coined with serving delicately sliced, high-quality fish paired with vinegar-seasoned rice. Don't plan on saturating your sushi with soy sauce or wasabi here, because guess what? You won't be given any.
Mori Sushi – Pico Blvd
For your next special occasion, go ahead and make reservations at Mori Sushi. Located in a traditional Japanese setting with natural light and decorated with handcrafted ceramics, Mori Sushi is the spot to go for top notch service. Their fish are natural wild caught, and all their produce is organic and straight from L.A. farmer's markets. Their service is so exceptional, one Yelper claimed, "Mori Sushi is one of the best sushi experiences I've had outside of Japan." Order Mori's premium omakase, a massive 20-plus course meal, and experience a foodie adventure where almost everything is made in house. Heck, even their soy sauce and tofu are made in their kitchen!
Sugarfish – Studio City
Sugarfish is the place to go for excellent, affordable omakase. They have four traditional omakase courses: Trust Me, Trust Me/Lite, Nozawa, and the Don't Think Just Eat. Dine here and it will be in your favor to order one of the four omakase courses. "Omakase allows us to expose our guests to things they might not try otherwise, and allows us to focus on getting the absolute highest quality of each ingredient," Chef Kazunori Nozawa told Forbes Magazine. Each course features the best fish of the day, accompanied by perfectly warm rice and some of the best house-made ponzu sauce in L.A. Sugarfish focuses on intimate dining spaces and is the perfect place for a romantic date with top-notch sushi.
Sushi Gen – Little Tokyo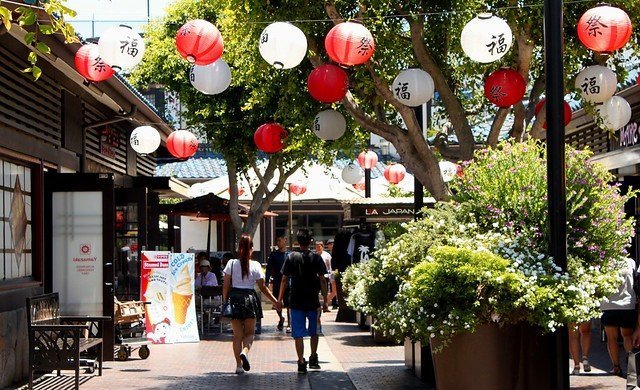 Sushi Gen is the place to go for a lunchtime bargain! Order the sashimi lunch special and for only $19.50 you will dine like a king. Nestled in Little Tokyo since 1980, Sushi Gen is legendary for their satisfying lunch special. Locals start lining up at 10:45am, and by the time the doors open at 11:00am a line is already around the corner. Sushi Gen is a staple for residents in Little Tokyo, as well as locals who willingly travel here for the fresh halibut, fatty tuna, sea urchin and oysters. It's a simple, clean restaurant that makes for the perfect lunch spot or casual dinner.
Want to know more about sushi restaurants in Los Angeles? Join us for a culinary tour in Downtown, Koreatown, or Venice.
by Sarah Murphee