The Best Date Nights in Thousand Oaks
July 10, 2019
Curtain Theatre Theatrical Theater Stage Drama Sweet, Thousand Oaks, how we love you. We know you are the posh, neighborhood where Hollywood celebrities like to settle down to raise their kids, but can we blame them? Thousand Oaks was named after the assortment of bountiful oak trees growing in the neighborhood, and the views in the area are breathtaking. This neighborhood is not only a nature lover's heaven, but it's a charming place for a small town vibe date night with your sweetheart. Check out the best date nights in Thousand Oaks for your next night out on the town!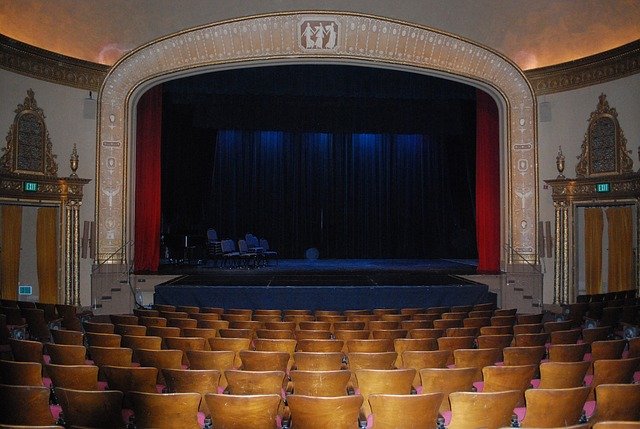 Since 1970, Camarillo Skyway Playhouse has been providing live shows to entertain, engage, and inspire their audience. This intimate playhouse is the perfect place to cozy up with your date in a warm setting and remember what it feels like to be in the heart of a little community. Grab an early dinner before the show at Lure Fish House. The seafood restaurant down the street is the perfect place to grab a glass of wine and enjoy some oysters before the show begins.
The Gardens of the World is a botanical garden in Thousand Oaks you can't pass up. It was founded by an adventurous travel couple who wanted to give back to the community by creating a garden of plants from all over the world to showcase beauty in all cultures. Stroll hand in hand with your date and take in the fresh scent and scenery of the bright flowers. After a romantic walk through the gardens, cross the street to the Thousand Oaks Civic Arts Plaza and make this a true cultured night with some Brazilian food at Moqueca Brazilian Restaurant. Try one of their traditional, family recipes like the moqueca capixaba, a sensational entree made with fresh seafood and vegetables served in a clay pot for the ultimate Brazilain food experience.
If you're looking for a fun night out full of winos who enjoy dancing as much as they enjoy tasting, then Aldabella Winery is calling your name! From Wednesday through Saturday night, live bands play a genre of music ranging from blues to funk, folk, and rock and roll. Enjoy a flight of wine in their Tuscan themed tasting room, and if you feel inclined to dance there is plenty of room to groove with your date. They have a limited menu, but all the necessities to pair with your wine, like the infamous cheese platter. This is the place to go for superb, local wine in a fun atmosphere.
This certainly isn't the most romantic date, but isn't laughing so much fun? For an active date come to Cabra Farm House and sign up for their interactive yoga class as live goats prance around the room and possibly on your back. After the class, you will even get a chance to feed the goats. Make this an all day date, and follow it up with a hike to Paradise Falls, to see an epic waterfall. End your very active date with some good comfort food at the relaxed, rustic Al Mulino Italian Restaurant. Enjoy some hearty pasta dishes and top it off with muffin con gelato, gelato inside a homemade muffin. After a day like today you've earned a tasty treat.
An art museum inside a mall? Yes, this is a thing, and it's fabulous! Enjoy a relaxing evening with your date wandering through the Oaks Mall. Then, end it in class at the California Museum Of Art Thousand Oaks. This free art museum aspires to showcase artwork that brings people together. Take in the exhibitions while engaging in meaningful conversations about art. After all that talk, head to Karma Indian Cuisine, another brightly decorated space with lively, colorful paintings on the wall. Order their Madrasi chicken, boneless chicken cooked in coconut, spices, and curry sauce.
After you've enjoyed one of the best date nights in Thousand Oaks, branch out of the neighborhood and head to Los Angeles for a walking food tour of Koreatown, Downtown, or Venice.
by Sarah Murphee