The 7 Best NYC Food Tours (Updated 2023)
August 19, 2021
New York City! The city that never sleeps! It's also the city where you can get 2 days' worth of Shawarma for $5 off a food truck, spend $30 for a classic breakfast and everything in between. Whichever road you take, you know you'll be getting some good food. The New York City food scene is one of the best in the world! Not sure where to start, check out some NYC food tours to help guide you along.
Let's begin. In terms of food, what is New York City known for? Well, pizza. But it's also home to an eclectic and diverse food scene, with each neighbourhood having its own character and specialty.
We wanted to give you a well-rounded list to try a bit of everything! Here's our short list of the best NYC food tours. And don't worry, there's something for everyone!
NYC PIZZA BUS
Eating delicious pizza is a rite of passage in New York City. It's only appropriate that the first tour I mention is a full-on bus pizza tour (toot, toot, hop on!). Over the course of 4.5 hours, you'll be visiting four pizzerias across, at least, two of NYC's five boroughs with the NYC Pizza Bus Tour. Although stops do change weekly, you are guaranteed to be full of mouth-watering pizza at the end of the day. You can take a look at their website to see some of their favorite spots to visit! Don't forget – bring a refillable water bottle to rehydrate in between all that cheesy goodness.
EAST VILLAGE FOOD TOUR
When in New York, you MUST visit the East Village. It's known for its role as the birthplace of punk and artist hangouts and became the heart of the underground culture in New York. Join us on our NYC East Village Food Tour as we explore one of New York City's hottest restaurant and craft cocktail scenes. Hear the stories of restaurant owners and chefs as you enjoy our 4-course progressive meal. Taste a bite of Little Ukraine, and other ethnic cuisines from immigrants who have made the East Village one of the most diverse eating grounds in NYC. Let's eat and drink through this cultural hub!
NYC GREENWICH VILLAGE ITALIAN FOOD TOUR

Did you know Greenwich Village's Italian neighborhood is 160 years old? If those streets could talk…,am I right? Since they can't, your next best bet is Greg Marro. . Greg's great-great Italian-American grandparents settled there in 1884 so it's safe to say that Greenwich Village is in his blood. His New York City Greenwich Village Italian Food Tour will have you mangia-ing on prosciutto, focaccia, meatballs, arancino (Italian rice balls – yum!!) and so many others. You'll hear about the rich history of Greenwich Village and visit centuries old buildings. So, if history – and Italian food – is your thing, this is the food tour for you!
MICHELIN STARRED PROGRESSIVE MEAL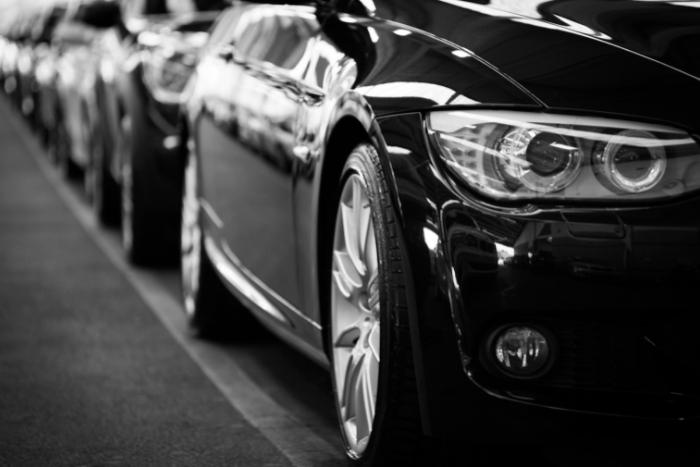 Although New York has an underground and grungy vibe, there is also the side of New York that is pure elegance, wealth, and class. If you're looking for a unique New York City culinary experience and an unforgettable evening, you're going to want to go with the Michelin Starred Progressive Meal. In one night, you'll receive the VIP treatment and incredible hospitality as you visit a curated selection New York City's top restaurants including Michelin-starred restaurants. A luxury car will pick you up and take you on an exclusive progressive culinary experience, where your menu will be curated for you by New York City's top chefs. You'll visit 3 restaurants over the course of the evening from appetizer to entree to dessert, with surprises and delights along the way. Ou là là!
THE BEST OF BROOKLYN HALF-DAY FOOD & CULTURE TOUR

Now before you get on my case that Brooklyn is not New York City, think again, my friend. Brooklyn is one of the five boroughs of NYC so it had to be included as one of the NYC food tours you must embark on. With The Best of Brooklyn Half-Day Food & Culture Tour, you'll have 4.5 hours to get a taste of everything Brooklyn has to offer. From pizza to Polish pierogies and kielbasa, fresh cannolis and so much more! Make sure your phone is charged because you'll be snapping the coolest pictures of the Manhattan Skyline as well as that iconic Manhattan Bridge photo in DUMBO. You'll even have the opportunity to walk back into the city across the Brooklyn Bridge…which if you haven't done before, I suggest you take this option!
ATHENS NEXT DOOR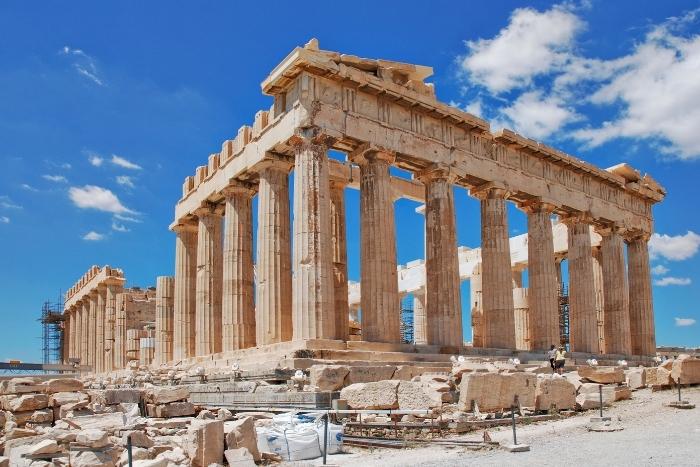 Up in Queens, NY, you'll find a mini Greektown. Well, not so mini, as it holds the largest Greek community in all the US. They are known for having the best souvlaki, calamari, feta cheese, gyros…I could go on. If the vibrant flavors of Greek food make you drool, then take a little trip to Greece with Athens Next Door. It's the perfect blend of learning about rich Greek culture and indulging in authentic Greek food. Who's ready for their Greek getaway?
NEW YORK CITY DONUT TOUR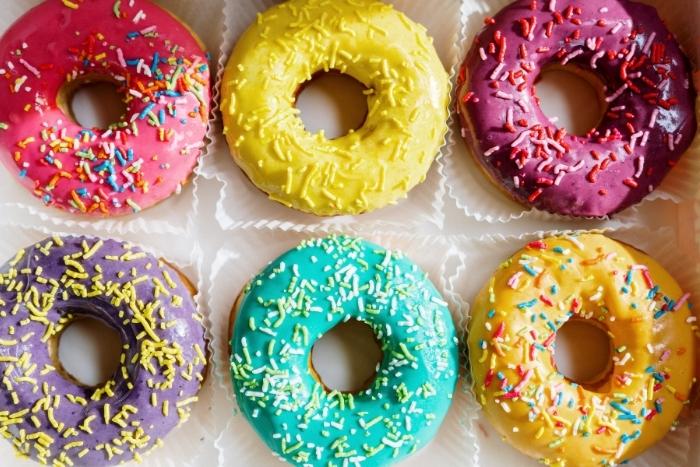 I couldn't leave you without a little dessert. In recent years, the donut scene in New York City has gained some popularity. Specialty donut shops are popping up all over, with dulce de leche donuts, peanut butter banana donuts, and anything-you-can-imagine donuts. On the New York City Donut Tour, you'll start in Chelsea at one of the original artisanal donut shops and go on to experience some of the best donuts the concrete jungle has to offer. While biting into tasty fluffiness and sipping on your coffee, you'll learn about New York history and architecture. End your NYC food tours on a sweet note!
New York City is a mecca of delightful food and exciting history. And by the looks of this list, you're going to have to visit at least 7 times to try the best of NYC food tours.