Self-Guided Cinco de Mayo Culinary Tour of the Mission
May 4, 2016
Recommended by Culinary Guide: Hana Nobel
It's Cinco de Mayo! We've put together a self-guided Cinco de Mayo culinary tour of the Mission so you can be included in the festivities by eating and drinking (we're Avital Culinary Guides and our minds are always on food and cocktails). Luckily for us, San Francisco has great Mexican food, and a lot of it is located within a few blocks in one of our favorite eating 'hoods-the Mission. We'll be doing our own taco and burrito crawl, and want to let you know where to find our favorites, and where to wash them down with a cold Marg.
1. Taqueria La Cumbre
You can't go wrong with a Burrito here. This taqueria invented the Mission-style burrito, so it's a serious part of Mission history. You can get a meaty pork, chicken or beef burrito, a garlic prawn burrito, a fish burrito, or a vegetarian burrito. And the best part is on weekends, you can get a bite to eat until 2:30 am (which we think is the perfect antidote to too many margaritas). The menu is also filled with fajitas, tacos, and a variety of dinner plates. The burritos are already well-sized, but if you're really hungry, go "Super Burrito." Remember, this crawl is a marathon, not a sprint, so save some room!
Address: 515 Valencia Street, San Francisco, CA 94110; Phone: 415-863-8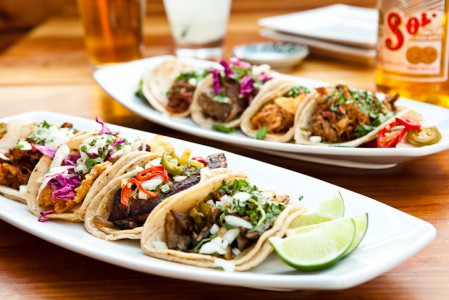 2. Tacolicious
Order the Tacos and Tequila. Every Tacolicious has a tequila bar attached, so there are no shortage of varieties on their drink menu. In fact, there's more than 350! One of the best deals in town is their $10 Taco+Shot+Beer special, which makes it a great starting point on a food crawl. The Taco of the Week is ever-changing, but old classics include baja-style pacific cod, traditional carnitas, shot-and- a-beer braised chicken, and six others. If a straight tequila shot isn't your think, try one of the margaritas served by the glass or pitcher.
Address: 741 Valencia St. (at 18th St.) San Francisco, CA 94110; Phone: 415-649- 6077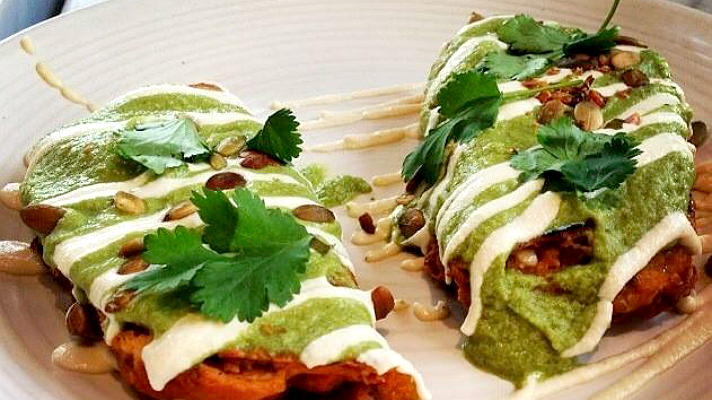 3. Gracias Madre
If your crawl of cartinas and carne asada filled tortillas is getting too heavy, take a break from meat at Gracias Madre-an entirely vegan Mexican restaurant. Their corn tortillas come filled with grilled zucchini, mushroom, or cauliflower, top with pico de gallo, lettuce and cilantro, and "cheese" made from cashews. Fear not, there are cocktails here! So eat your veggies and drink your fruit (okay, a mango margarita only kind of counts as fruit) and you'll feel great.
Address: 2211 Mission Street, San Francisco, CA 94110; Phone: 415-683-1346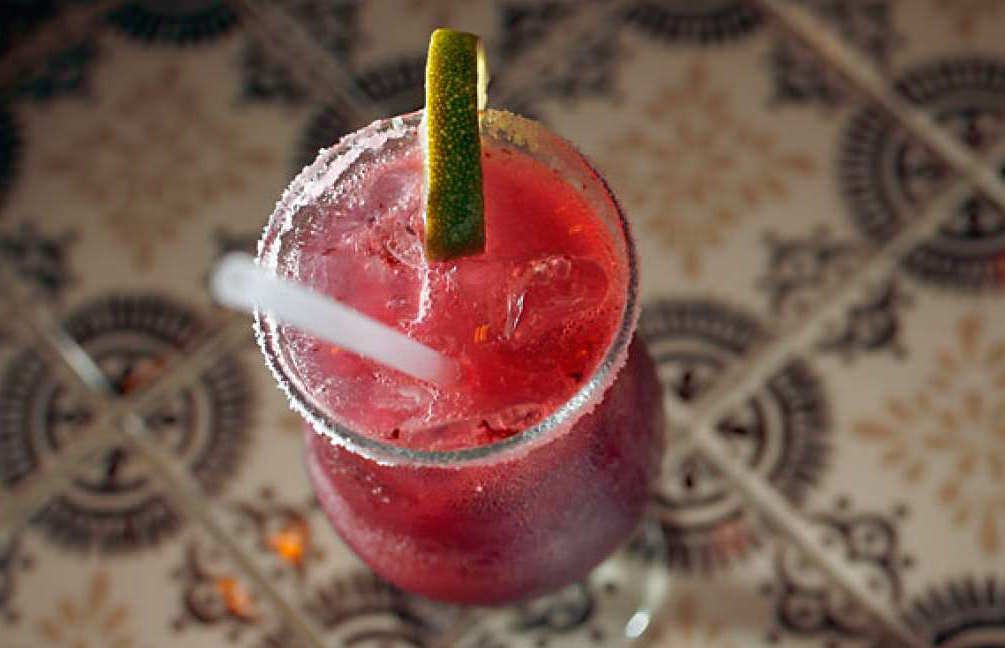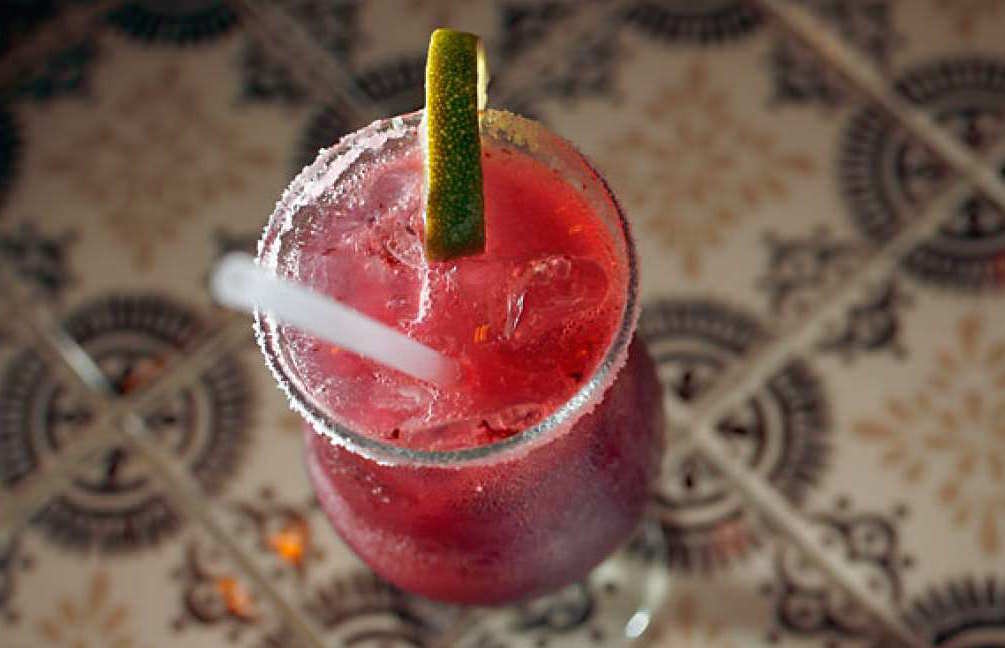 4. Velvet Cantina
Order the Margarita (and take a little break from food)! While Velvet Cantina doesn't have as many types of tequila as Tacolicious's Mosto, it still has a strong variety, and strong margs, by the pitcher or the glass. While a walk around the block is probably the best way to digest your Cinco de Mayo feast, sitting down for few margaritas is a close second. If it's warm outside, the Fresh Fruit Margarita is hard to beat, but the House Margarita is a classic. If you're feeling really bold, try all four…but maybe share them friends.
3349 23rd Street, San Francisco, CA 94110; Phone: 415-648-4142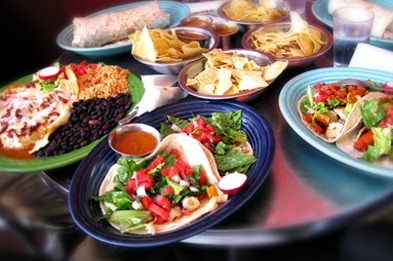 5. Papalote
If you're still hungry, go wild and get the "Triple Threat," which has carne asada, chicken AND shrimp inside. For something different with Filapino infusion, the Mexipino chicken adobo and garlic fried rice burrito is great. Top anything you get with Papalote's famous salsa, which is creamier than any other in the neighborhood. It's so good that people order jars to take home. And your burrito will come with chips, so dip away (no judgement if you lick the bowl).
Address: 3409 24th St, San Francisco, CA 94110; Phone: 415-970-8815
If you're feeling inspired (and hungry) after reading about our self-guided Cinco de Mayo culinary tour of the Mission, join us on our four-course Mission Dining Experience and we'll show you some more of our favorite neighborhood spots.