Roundup of San Francisco's 10 Best Buffets
March 26, 2017
Sometimes it's hard to decide which dish to order when you go out to eat. The beauty of a buffet is that you can to sample as many dishes as possible, and usually eat as much as possible. We rounded up San Francisco's 10 best buffets.
1.Farmerbrown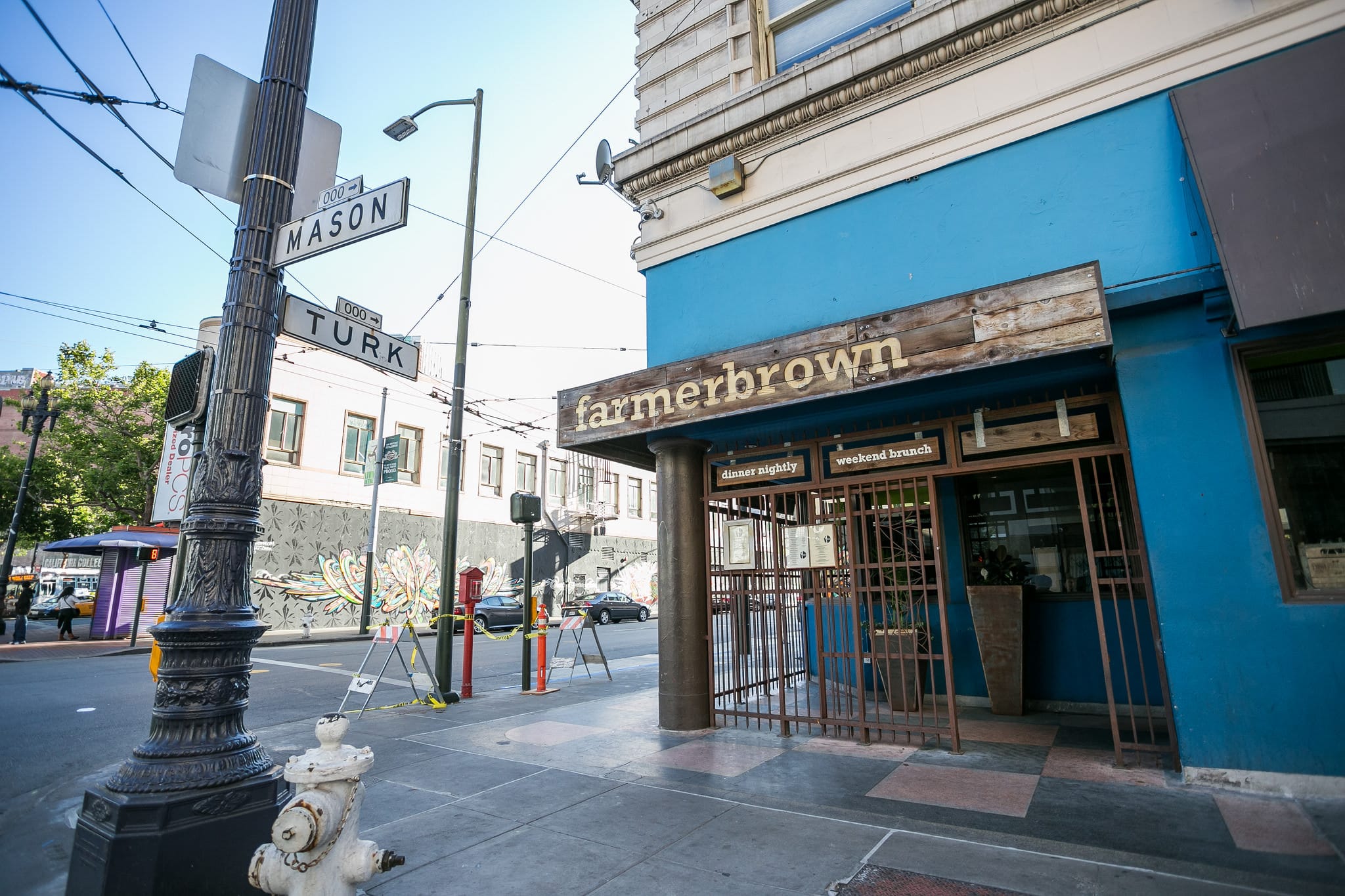 Kick off the weekend with a buffet brunch in the Tenderloin. Farmerbrown serves up southern classics from 10:30 am to 2:30 pm on Saturday and Sunday. Expect to find fried chicken, bacon, biscuits, waffles, mushroom and sausages gravies, scrambled eggs, cheesy grits, catfish, potato, vegetables, and fruit salad. If you can have room for dessert, you'll find classics like banana nut bread and pecan pie. The brunch buffet is $26.95 per person.
25 Mason St, San Francisco, California 94102
2. Chubby Noodle
Chubby Noodle's weekend dim sum brunch isn't a traditional buffet, but we think it still counts. Instead of the food being on display and the diner picking it up, this meal works a bit differently. Chubby Noodle has a choice of 15 dim sum items and four brunch drinks. Diners have 90 minutes to eat as much as they want from the list, and the food is brought to the table instead of out on display. For $37, there are Asian-inspired choices like breakfast jook, chilled ramen, shrimp dumplings, and kung pao wings. Drinks include twists on tea, mimosas, and sangria.
Marina: 1310 Grant Ave, San Francisco, CA 94133
North Beach: 2205 Lombard St, San Francisco, CA 94123
3. Tonga Room
The Tonga Room is one of the most unique dining experiences in SF and it's also one of San Francisco's 10 best buffets The Fairmont Hotel's tiki bar is a great place for drinking a pina colada and scorpion bowls, but the restaurant also has a tropical happy hour Appetizer Buffet ($15 with a 1 drink minimum). Pacific Rim inspired snacks such as spicy chicken wings, fried rice, edamame, chow mein & spring rolls are included. Buffet runs from Wednesday through Friday from 5 to 7 pm.
www.tongaroom.com/
950 Mason St, San Francisco, CA 94108
4. The Starlight Room
The Sir Francis Drake Hotel houses The Starlight Room, which has one of the wildest buffets in town. Enjoy your bagels and lox while enjoying a drag show on the 21st floor. That's right-this brunch buffet takes place during the Sunday's A Drag show at 11:30 am and 2:00 pm. The meal includes bagels, pastries, omelets, salads, fruits, coffee, tea, and juices. If you want to make your morning even wilder, you can order an alcoholic drink separately. Brunch is $60.00.
450 Powell St.

San Francisco

,

California

94105
5. Cliff House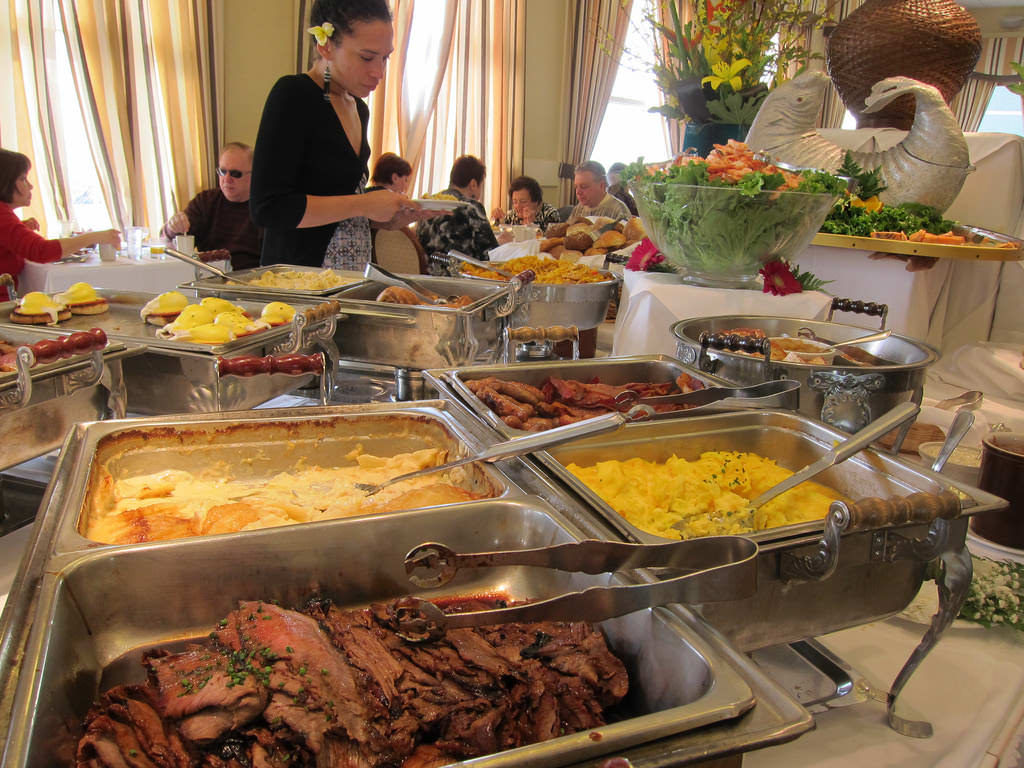 The historic Cliff House sits at the end of Golden Gate Park and has one of the best views of Ocean Beach in San Francisco. If you want an even ritzier meal with your view, go for the Sunday Champagne Brunch Buffet. Yes, the champagne is part of the buffet and is unlimited. Luckily there's a lot of food to soak up the bubbles. Cliff House's website lists offerings including (but not limited to) salmon and prawns, steak, pasta, salads, cheese and fruit platters, muffins, scones, scrambled eggs, bacon, and sausage. (And don't forget dessert.) The decadent meal is $55 ($65 on holidays) and also includes background music by a live harpist.
1090 Point Lobos Ave, San Francisco, CA 94121
6. Amber India
Amber has an Indian lunch buffet every day of the week. If you're overwhelmed by choice at the SOMA restaurant, opt for the $19.95 buffet option. (The buffet is $26.95 on weekends.) The seasonal spread changes but always features appetizers, salads, vegetarian dishes, fruits, tandoori bread, and kebabs. Amber also promises a grand dessert station.
25 Yerba Buena Lane, San Francisco CA 94103
7. District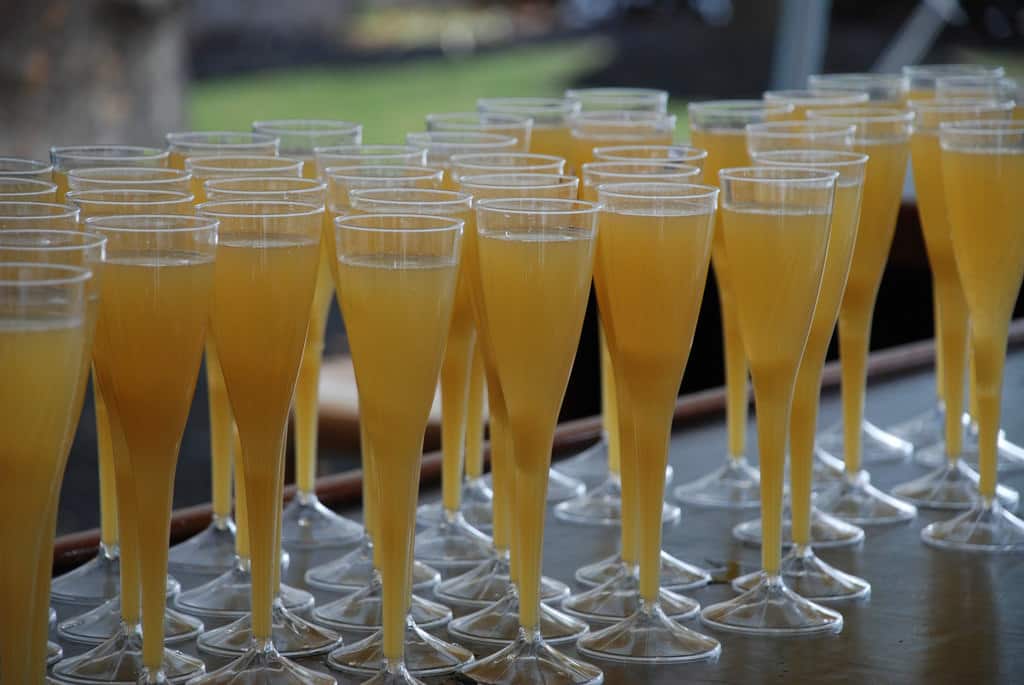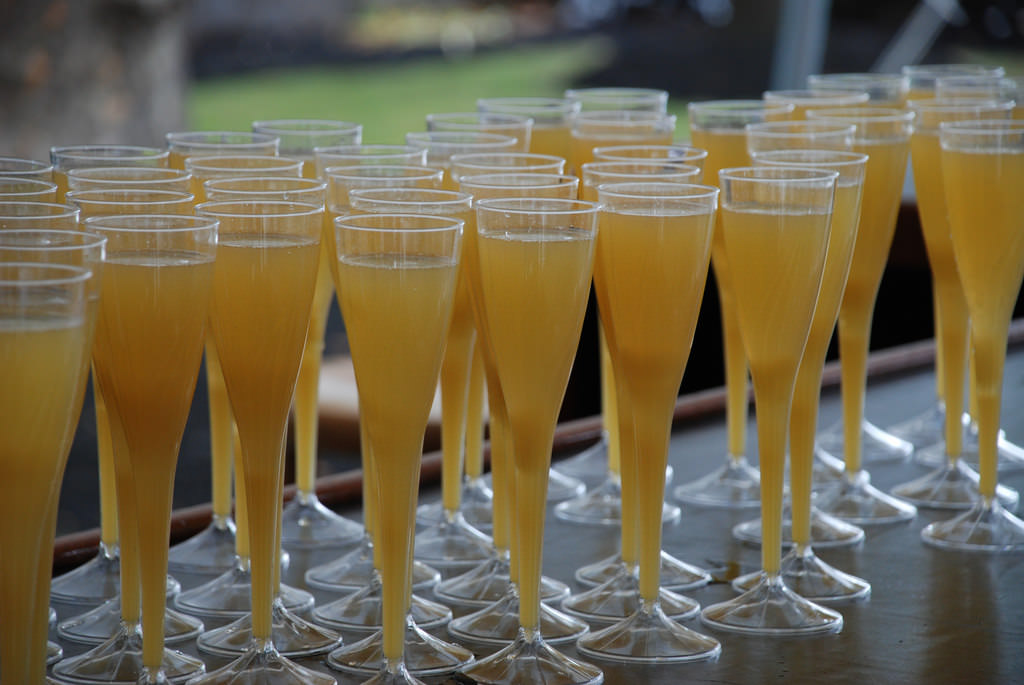 Located right near AT&T Park, District is a great place to fuel up before a baseball game. And with a buffet that includes unlimited mimosas, you won't have to worry about buying overpriced drinks or food at the ballpark later. For $22 enjoy a bottomless buffet of buttermilk pancakes with banana-run syrup, scrambled eggs, ceviche mixta, and steel cut oatmeal. The $37 option includes mimosas. If you're with children kids 10 and under eat for $10 and kids 3 and under eat free.
216 Townsend Street, San Francisco, CA 94107
8. Espetus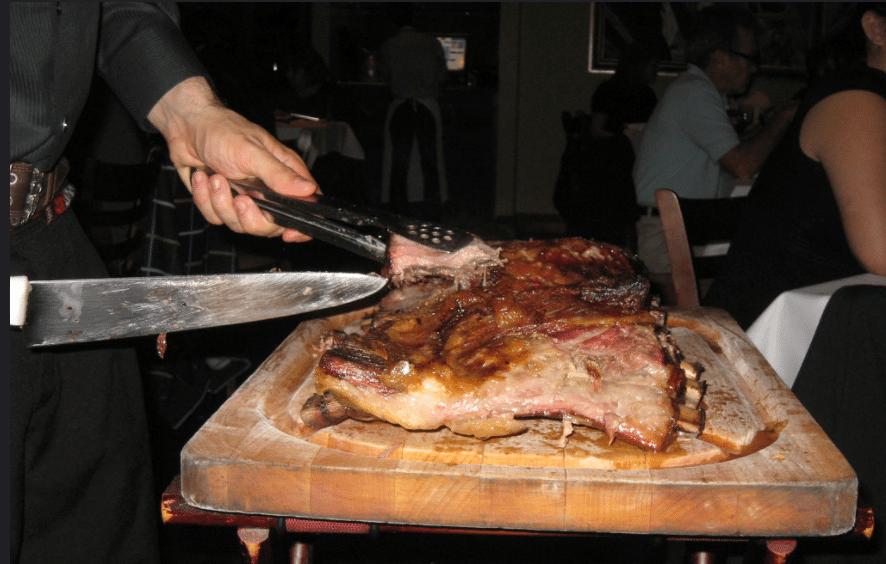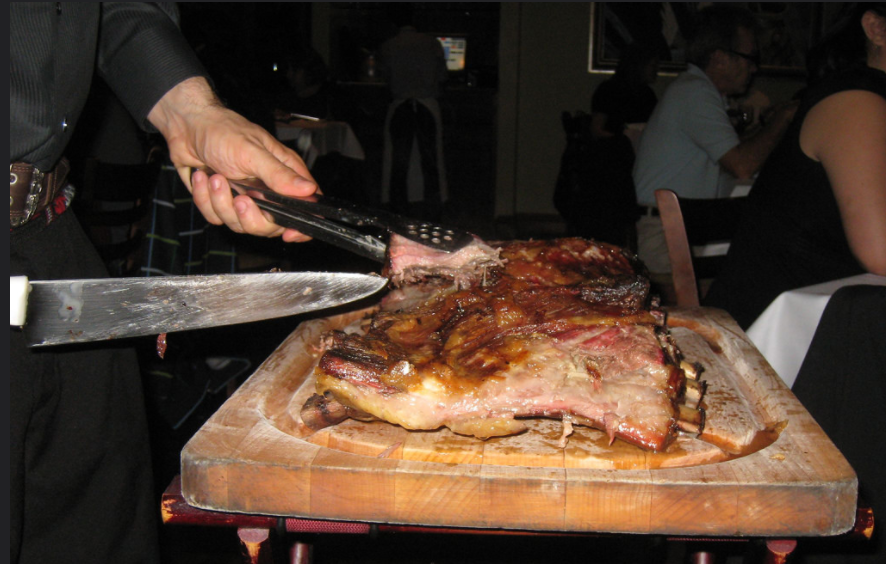 At Brazillian steakhouse Espetus, the buffet comes to you. Chefs deliver 14 different cuts of meat to your table and cut them tableside. The service continues until everyone is full. To communicate your hunger level to waiters and chefs, keep the provided sign on your table marked green when you are hungry. Change the sign to red to signal that you are full. Espetus also has a salad bar with salads and side dishes if you need a break from meat. The lunch buffet is $41.95 per person and dinner is $58.95.
1686 Market St, San Francisco CA 94102
9. Wildflower Cafe
Wildflower Cafe is inconspicuously located in the Financial District. It's a great place for working people to grab lunch since it provides a lot of options and is quick service. Wildflower has a buffet of salads and Asian foods and a great selection of vegetarian and vegan options. Like a supermarket salad bar, the cost here is by the pound and there are different size boxes for takeaway. Wildflower is only open for lunch between 10:30 am and 2:30 pm on weekdays, during the lunch rush hours.
No Website
411 Sansome St, San Francisco, CA 94111
10.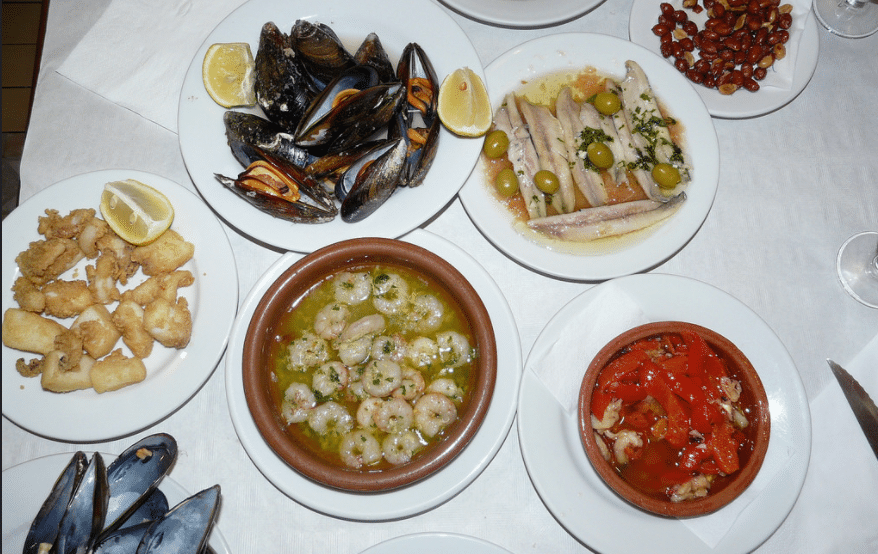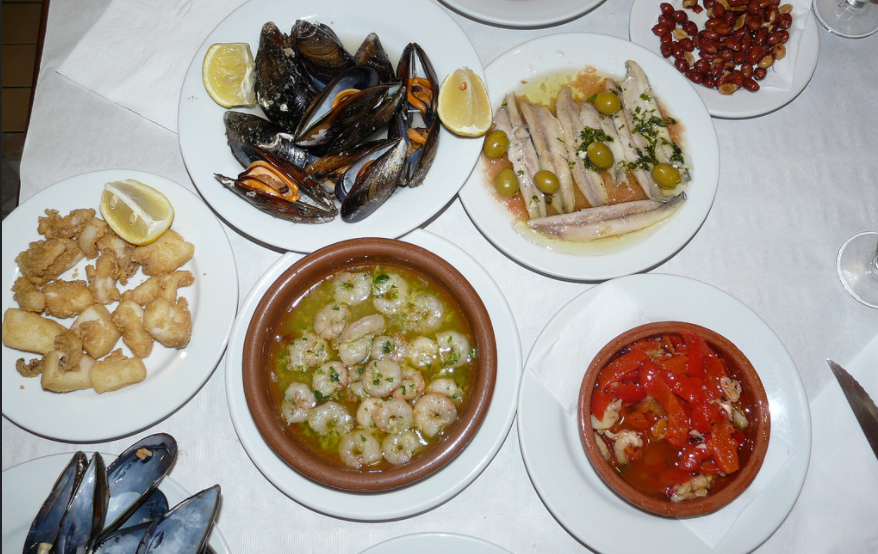 If you're craving Spanish food but want options, there's a buffet in SF for you. Patio Espaňol's brunch buffet runs from 11:30am-3:00pm every Sunday. Each week a sampling of four Spanish and Continental entrees are offered. Also featured at the buffet are salads, fruits, vegetables, cheeses, tapas, desserts, and soups.
2850 Alemany Boulevard, San Francisco, CA 94112
Join Avital Tours in San Francisco for three different culinary experiences around the city. Take a tour in the Mission, North Beach, or Union Square.