San Francisco Vegan Restaurant Guide
December 13, 2016
There are few places in the world that make it easier to eat a vegan diet than the Bay Area. We have year-round fresh produce and a long list of great restaurants that take into account diners who have plant-based diets. Even bakeries and ice cream shops have vegan options, now. This San Francisco vegan restaurant guide lists some of our favorite restaurants that serve great vegan food.
Here's a map of recommended restaurants on the San Francisco Vegan Restaurant Guide:
Gracias Madre
One of our favorite vegan (and favorite Mexican) San Francisco restaurants is Gracias Madre. No San Francisco vegan restaurant guide would be complete without it. Mexican vegan food might be unfamiliar with fans of carne asada burritos and fish tacos, but we promise that Gracias Madre serves hearty and flavorful dishes. Some of our favorites are the Quesadilla de Camote (sweet potato quesadilla) and tacos stuffed with zucchini, mushrooms, or cauliflower. The menu changes based on seasons and what is growing on the restaurant's organic Be Love Farm in Pleasants Valley.
Gracias Madre
2211 Mission Street, San Francisco
http://gracias-madre.com/
Seed + Salt
This Marina-based spot promises "honest, delicious food that your body will appreciate". Seed + Salt leaves out gluten, dairy, refined sugar, trans fats and GMOs without sacrificing flavor. We're big fans of the Coconut Quinoa Porridge, Beet Burger, and Chickpea Frittata. Seed + Salt has a long list of vegan cookies, cupcakes, breads, and brownies that will satisfy any sweet tooth-vegan or not. (We have a sweet tooth, so all great quality vegan desserts deserve a spot on a San Francisco vegan restaurant guide.)
2240 Chestnut Street
San Francisco CA 94123
http://seedandsalt.com
Pena Pachamama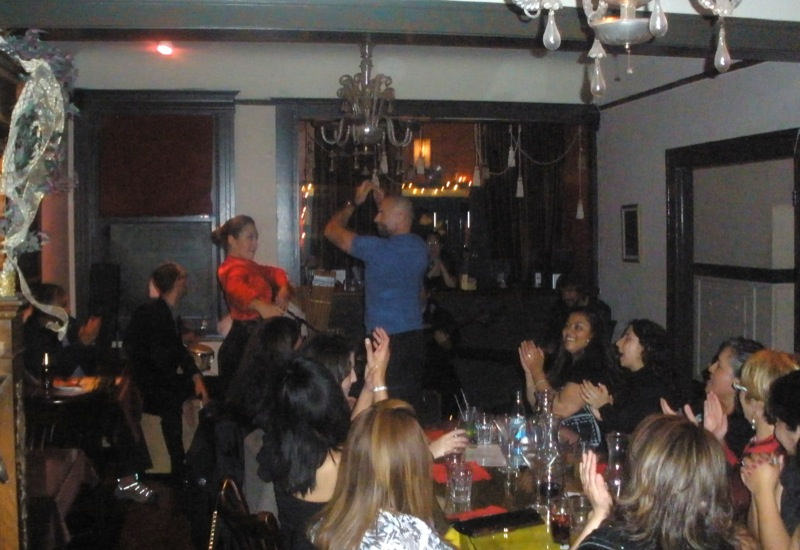 This Bolivian spot is known for the kale chips (which you can even buy at the San Francisco airport), strong drinks, and great vegan food. As a bonus, the restaurant has live music five nights a week. In addition to serving vegan fare, there is also a large selection of gluten-free dishes. Eat organic empanadas, yucca fries with cashew cream sauce, and vegan chocolate hazelnut mousse with a side of live music and entertainment from eccentric owners and their musically talented friends.
1630 Powell St
San Francisco, CA 94133
http://pachamamacenter.org/
Cha-Ya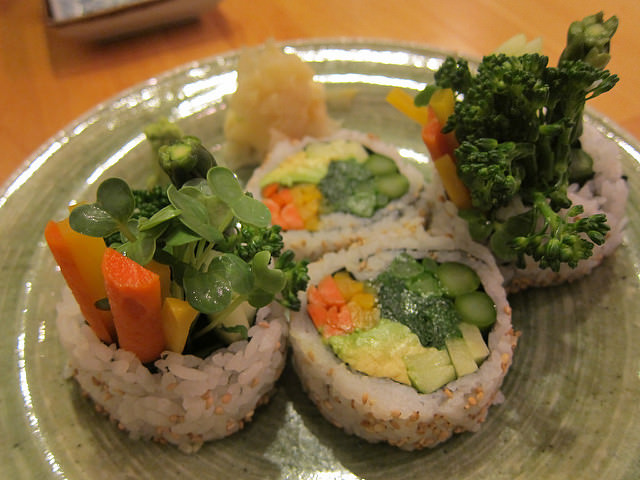 Vegan sushi might sound like an oxymoron, but Cha-Ya satisfies sushi lovers who want to hold the fish. Think: sushi with deep fried, asparagus, yam, and avocado, or gyoza with tofu. This Mission spot is a favorite even with people who usually prefer their sushi stuffed with salmon. From soups to rolls to skewers to noodle dishes, Cha-Ya serves up Japanese food that's filling and totally meat-and-fish-free.
762 Valencia St
San Francisco, CA 94110
Want to visit some of the best vegan spots in San Francisco? Visit avitaltours.com to book a culinary experience and we'll bring you to our favorite places.