San Francisco Tourist Spots That Locals Love
May 1, 2017
This 7X7 city boasts many gems to explore and taste. There's a reason why locals stick through the rising rent prices and overcrowding. From the unique food, the beautiful views, to the quirky characters – there's never a dull moment in this melting pot. If you're looking to hit all of the must-do's and must-see's while in the city, but still want a locals perspective, check out our guide to the San Francisco tourist spots that locals love.
sip a beer at the park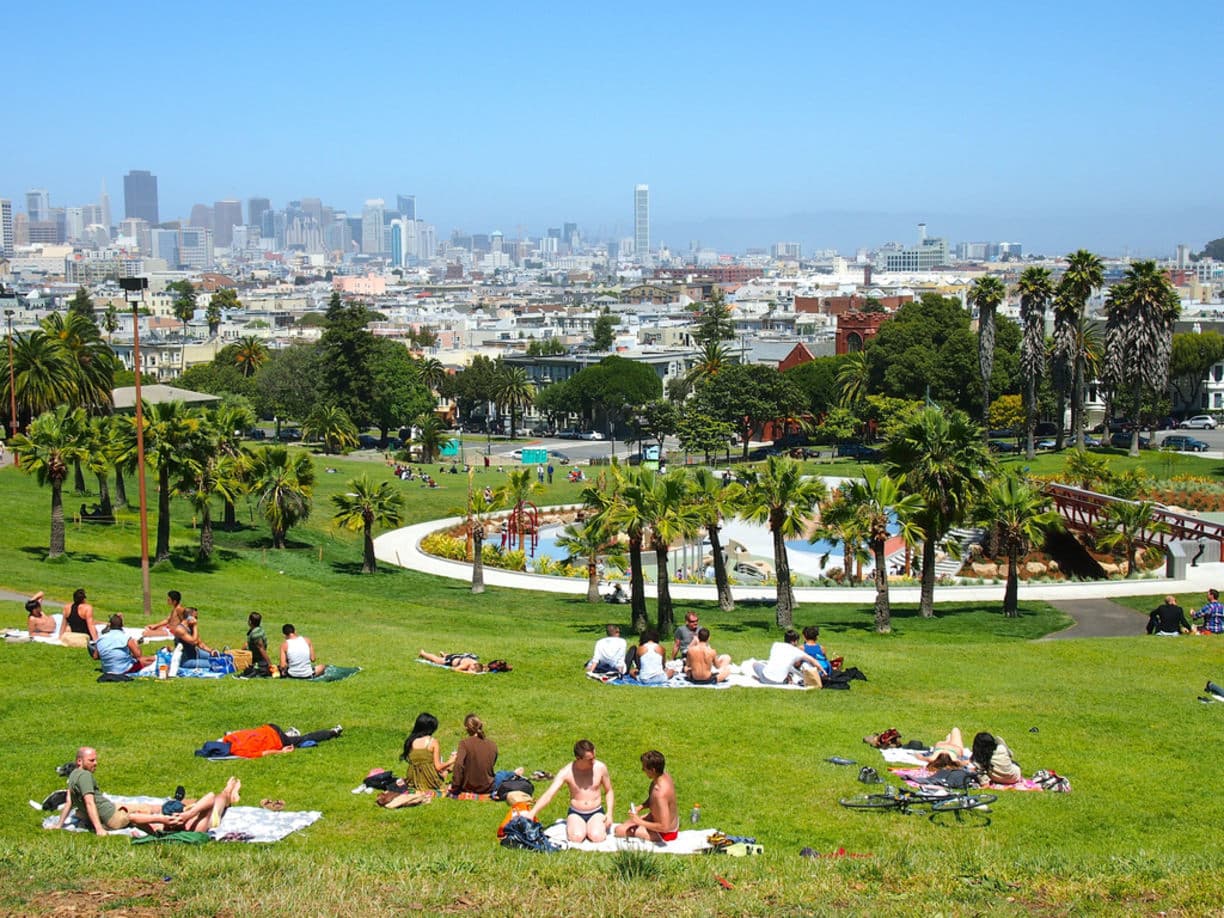 Ask a local what their plans are for a hot and sunny day in the city, and many will mention gathering with their friends at a park. We recommend grabbing a beer and heading to Dolores Park to soak up the sun. All aspects of San Francisco are pretty much encompassed in this park from the stunning skyline view, the outlandish characters, and the cannabis infused edibles. Some of our other favorites include Golden Gate Park and Great Meadow Park at Fort Mason.
try a mission style burrito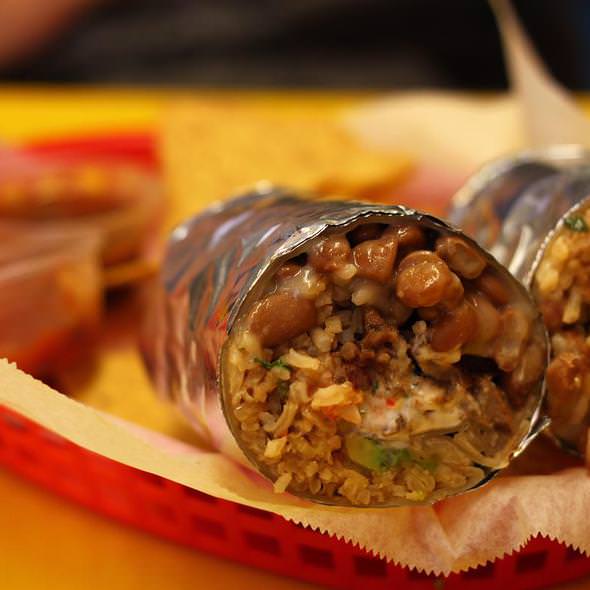 In California, one of the most popular cuisines is Mexican food. Specifically in San Francisco, we hold the hat for the Mission Style burrito which was created by Taqueria La Cumbre. These delicious burritos can be distinguished by their larger size and inclusion of extra rice or other ingredients. We recommend heading over to El Farolito or La Taqueria and ordering a super burrito. Though it is up for debate that these spots host the best burritos in town…
enjoy a beautiful view of the bridge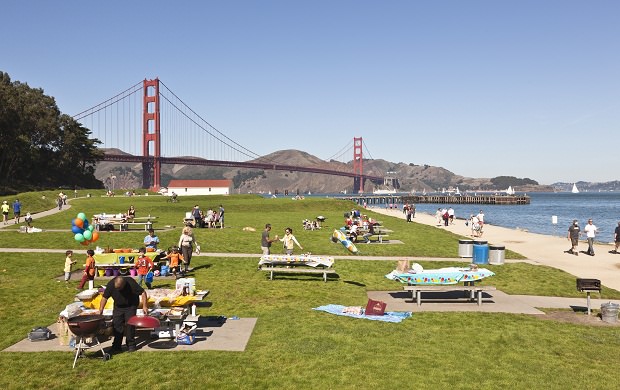 The best perspective of the city's iconic bridge is not while you're on it, but rather from a distance. To experience one of the most beautiful sights this city has to offer, head over to Crissy Field. Here you can take in a stunning view of the bay accompanied by San Francisco's number one must see, the Golden Gate Bridge.
Visit a Bakery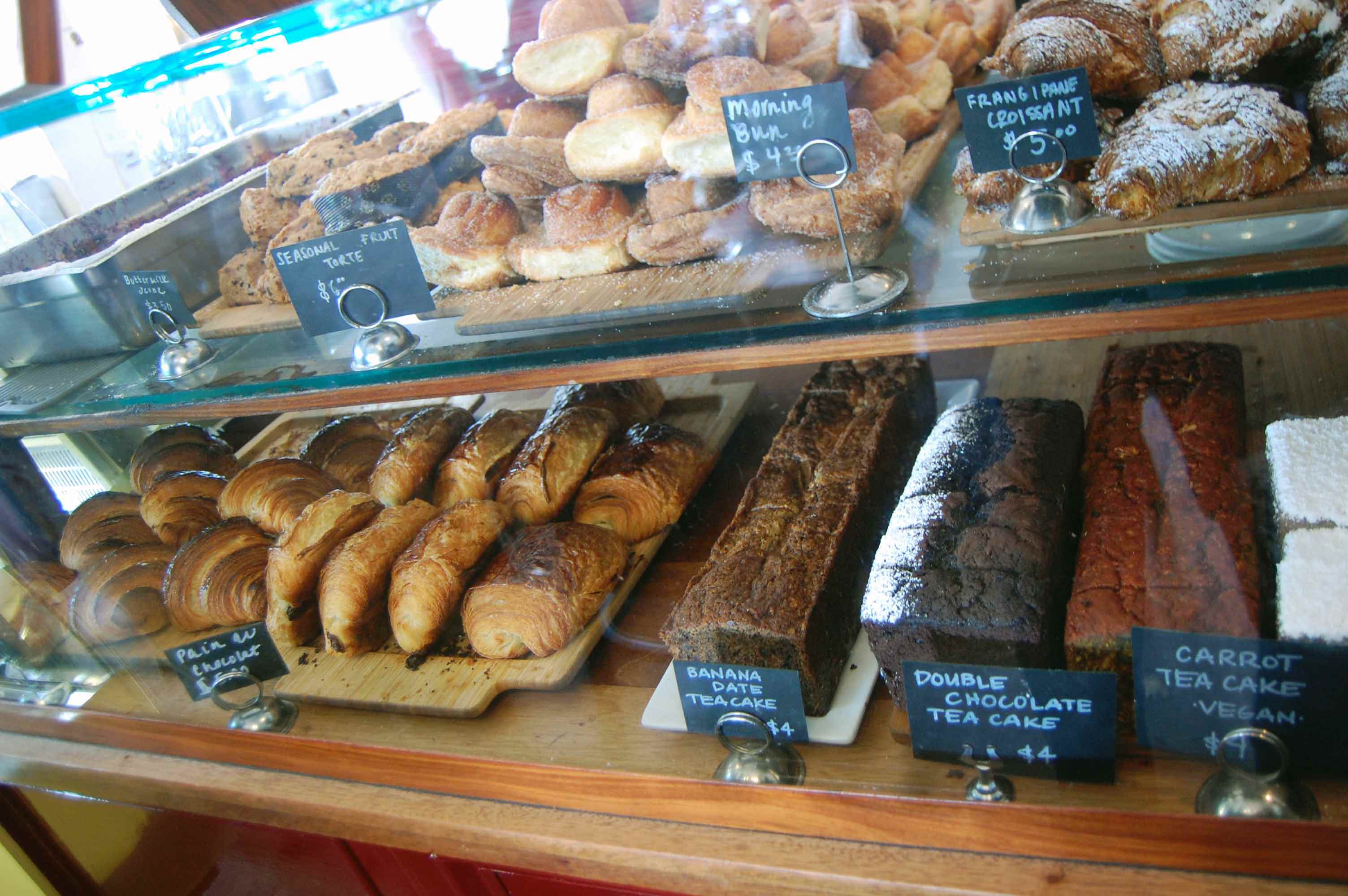 San Francisco hosts a plethora of amazing bakeries. Tartine, having won a James Beard award in 2008, is unarguably one of the top bakeries in the city. Travelers and locals alike flock to this award winning bakery curious of its delicious pastries and freshly made bread. Don't let that long line turn you away though, it's definitely worth the wait. Some other favorites include Craftsman and Wolves, b. patisserie, and the insta-worthy Mr. Holmes Bakehouse.
take a stroll around the ferry building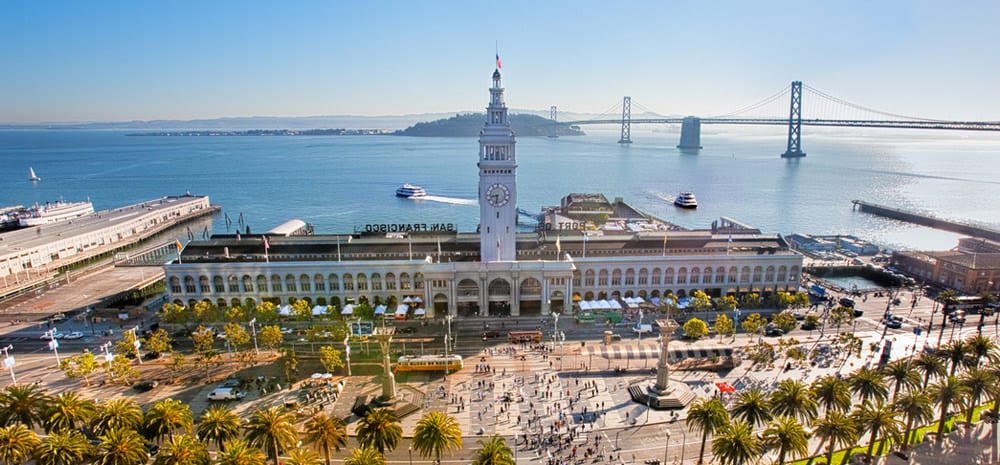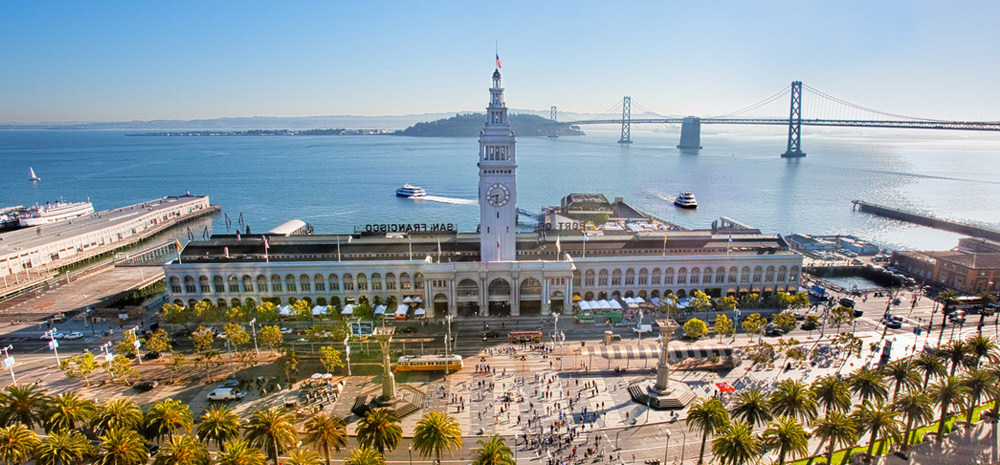 Not only is the Ferry Building an iconic landmark for travelers, but it's also a go to for many locals when it comes to dining and supporting local food producers. Here you can have your own progressive meal sampling produce, grabbing cheese from Cowgirl Creamery, and indulging in Acme Bread. Check out our self guided Ferry Building walking tour too! If you happen to be in the city on a Tuesday, Thursday, or Saturday morning, the ferry building Farmers Market is a must, bustling with vendors selling locally grown produce and products.
visit a museum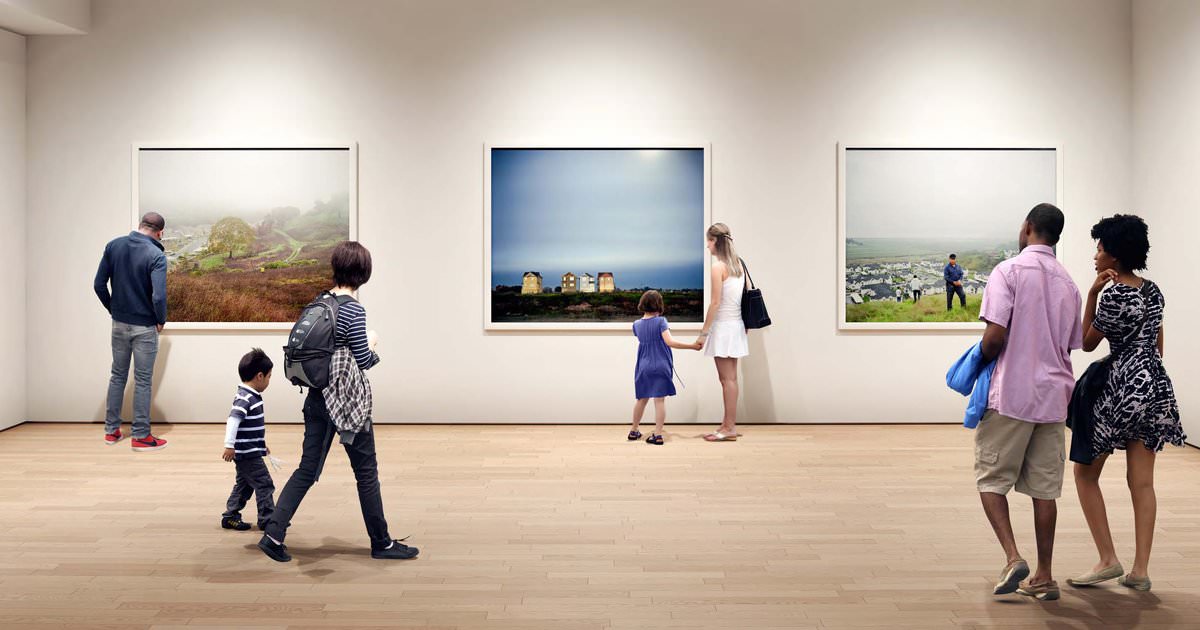 Into the arts? Check out the SFMOMA for a profusion of creative exhibits featuring modern and contemporary art. The museum just reopened after 3 years of renovations and is filled with many pieces that will remind you of this beautiful city. If you start to get hungry, stumble into In Situ, the museums Michelin three-star restaurant. The Museum of African Diaspora and the Musée Mécanique are some other great and unique museums to check out.
taste san francisco's favorite ice cream
Just look for the long line on the corner of Dolores and 18th, and you'll know you're at the right spot. Bi-Rite Creamery serves up homemade organic ice cream made by hand in small batches. Try one of their many unique flavors such as salted caramel or honey lavender with sonoma honey. If you're more of the soft-serve type of person, skip the line and head to the window next door.
enjoy the sunset over glistening waters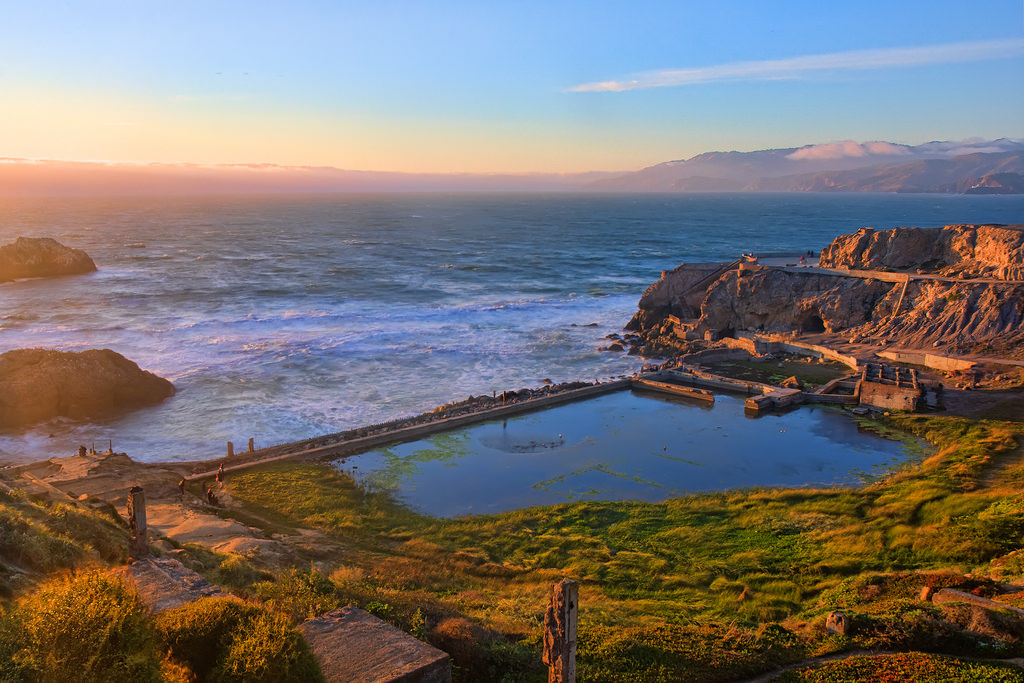 One of our favorite spots to watch the sun set is at the top of the stairs at Sutro Baths. Head over to the westside coastline of the city and discover modern ruins of a bath facility. It can get chilly near the water, so make sure to bring a jacket or blanket!
explore the culinary side of a famous neighborhood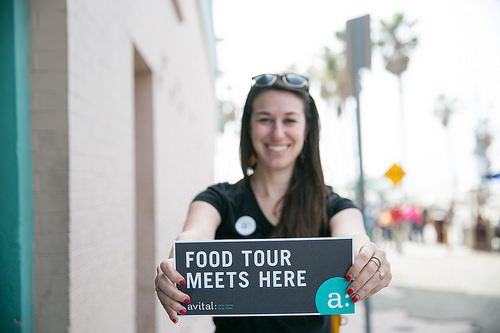 Looking to eat your way through North Beach like a local? Go on a 4 course progressive meal with Avital Tours. On these culinary experiences you will go behind the scenes to meet the chefs and food curators, as well as hear stories you won't usually find online. This is a great activity to experience a famous San Francisco neighborhood from a locals perspective.
What other commodities do locals love about San Francisco? Take a day trip to Napa or Sonoma, ride a bike through Golden Gate Park, celebrate Sunday with brunch and mimosas, the list of San Francisco tourist spots that locals love goes on and on. Of course there are many more elements that make this city great, but hopefully these gems will begin to make you fall in love with the city by the bay too.
Enjoyed our guide to the San Francisco tourist spots that locals love and still looking for even more great recommendations in San Francisco? Check out our blog or let us show you some of our favorite eateries on a culinary experience.