19 San Francisco Team Building Events Your Staff Will Love
May 20, 2018
You want to help your team connect and bond, but you're through with traditional happy hour and breakout sessions. We get it! And we believe corporate team building experiences are important. They can boost morale, enhance your company culture, and deepen human connection – whether you're a group of 8 or 800! If you're looking for something that will shake up the office and really get your productivity and employee happiness up, you've come to the right place. Here are the top San Francisco team building events your staff will love.
NORTH BEACH PROGRESSIVE MEAL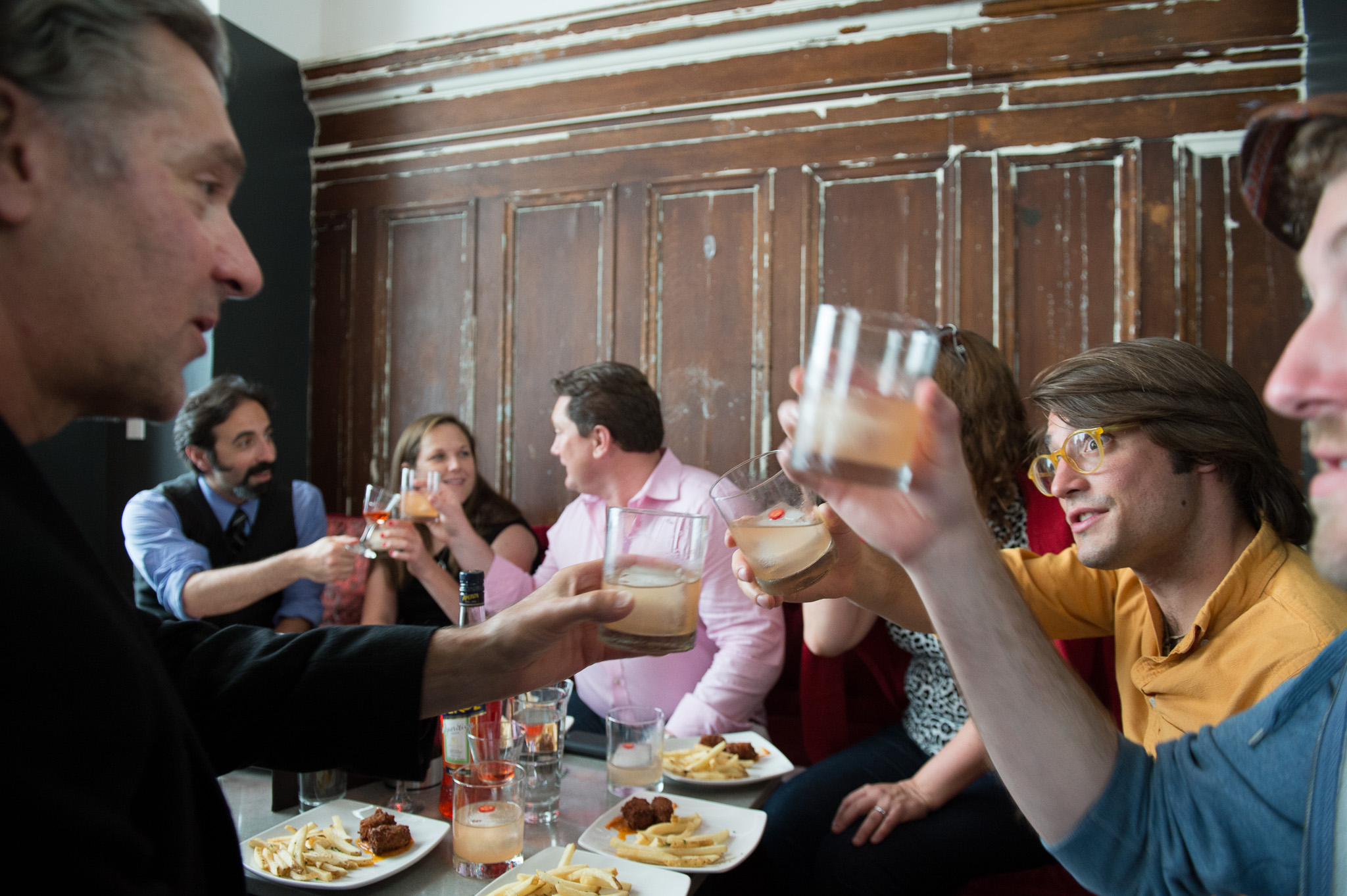 Who doesn't want to spend three hours eating their way through the city? With our private tours, we curate the best culinary experience for you and your team. Our guides will take on a progressive meal, with several stops and plenty of sit down time for you to chat with a co-worker over cioppino or churros. Our North Beach Progressive Meal brings this historic Italian neighborhood to life, celebrating the old and the new together. Your staff will be able to focus more on getting to know each other in a fun and inclusive way.
WHAT'S INCLUDED: Our 4-course progressive meal visits 4 restaurants – two appetizers, one entree, and one dessert, with a sprinkling of culinary history and stories in between.
COST: $99+ per person.
THE GO GAME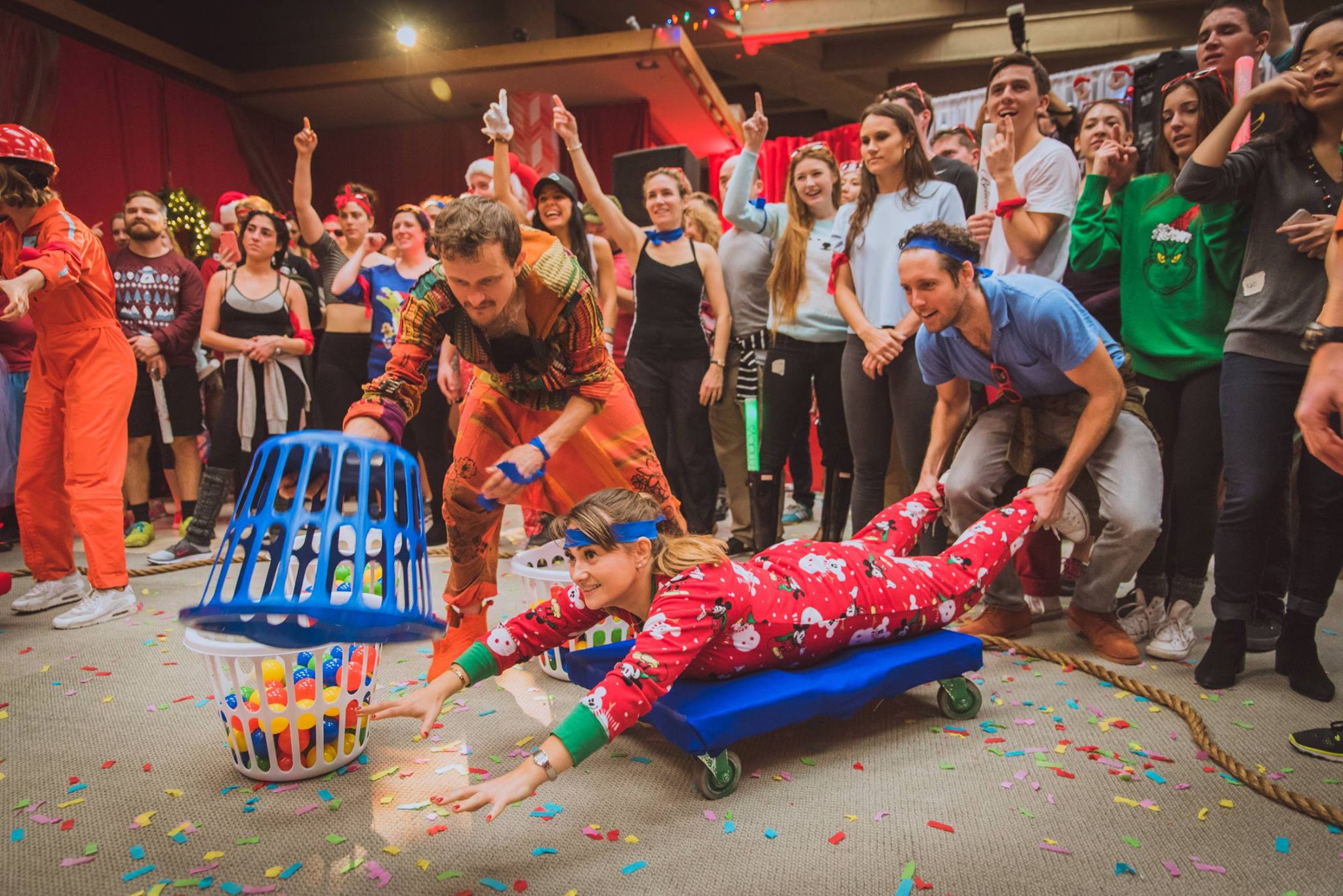 Planning team building events your team will love can be challenging, but The Go-Game makes it easy AND exciting. For those who like a little friendly competition, The Go-Game customizes in creating scavenger hunts that take you all over San Francisco. Race around the city while finding clues, solving puzzles and maybe even interacting with some surprise characters. Games take anywhere from 2-3 hours. The varying levels and focus and are sure to bring even your quietest employee out of their shell.
WHAT'S INCLUDED: Inventive missions, professional game productions, an amazing tech platform to bring it all together.
COST: Available upon inquiry.
LATE-NIGHT ART
For something outside the box that will boost both productivity and innovation, look no further than Late-Night Art. Your team will spend an afternoon with their inner Monet, while also building more authentic connections with co-workers and building their imagination.
WHAT'S INCLUDED: 100-minute workshop, guided by one of their skilled facilitators, they lead teams and groups of all sizes through a collaborative learning experience, incorporating risk-taking, deep conversations, and collaborative problem-solving.
COST: Available upon inquiry.
NERD IMPROV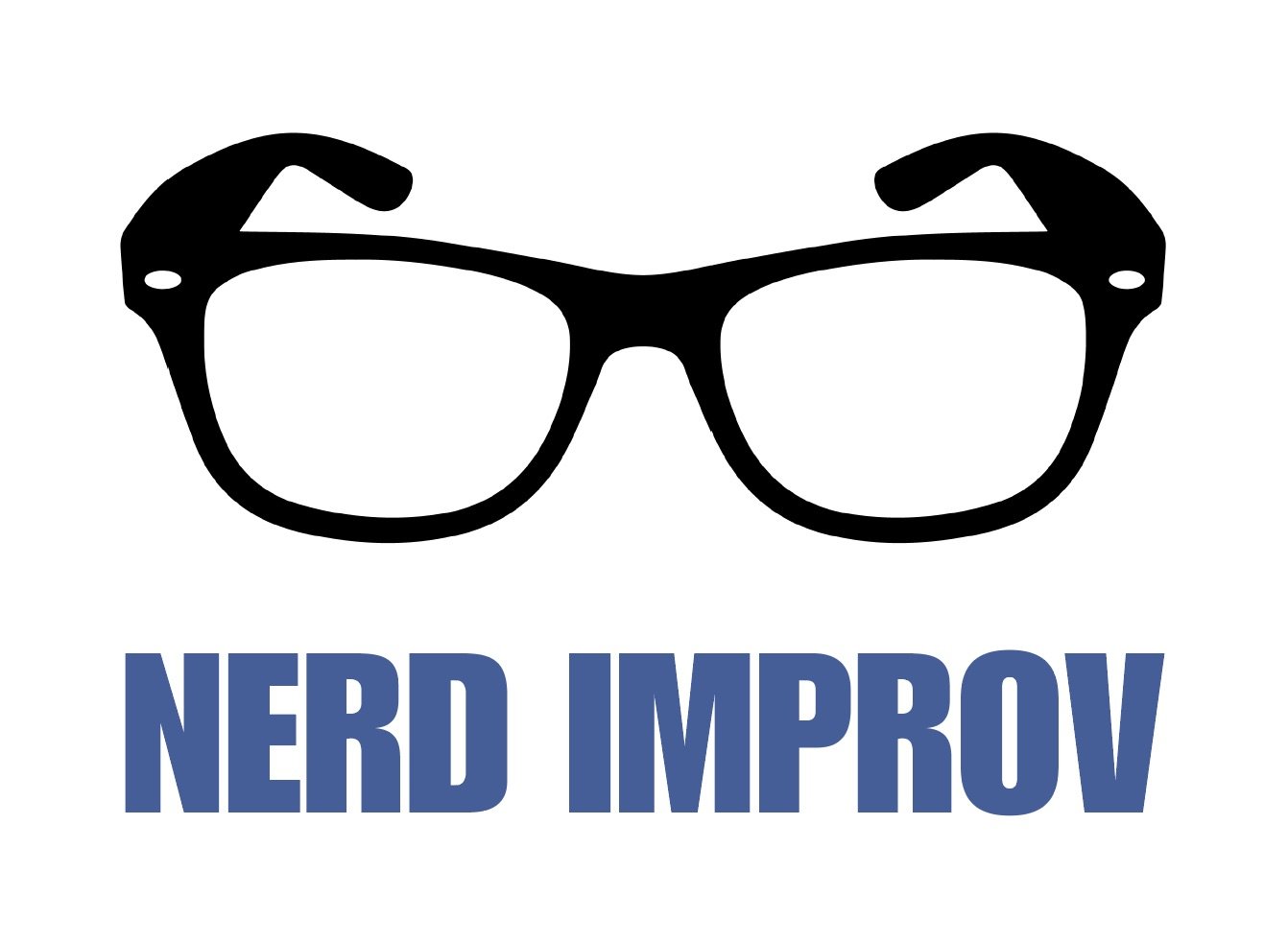 While most of us would rather leave improv to the cast of SNL, the folks at Nerd Improv have created a way to make team building (dare we say) hilarious. With games like "Zip-Zap-Zop", your staff will be able to practice active listening and improve creative storytelling all while being in a safe atmosphere.
WHAT'S INCLUDED: 1-3 hour workshops to help your team build camaraderie, develop communication skills, have fun and get to know each other better. They pull from their extensive activity list to design each workshop specific to a Client's goals for their team.
COST: Available upon inquiry.
THE LAOTIAN LUNCHEON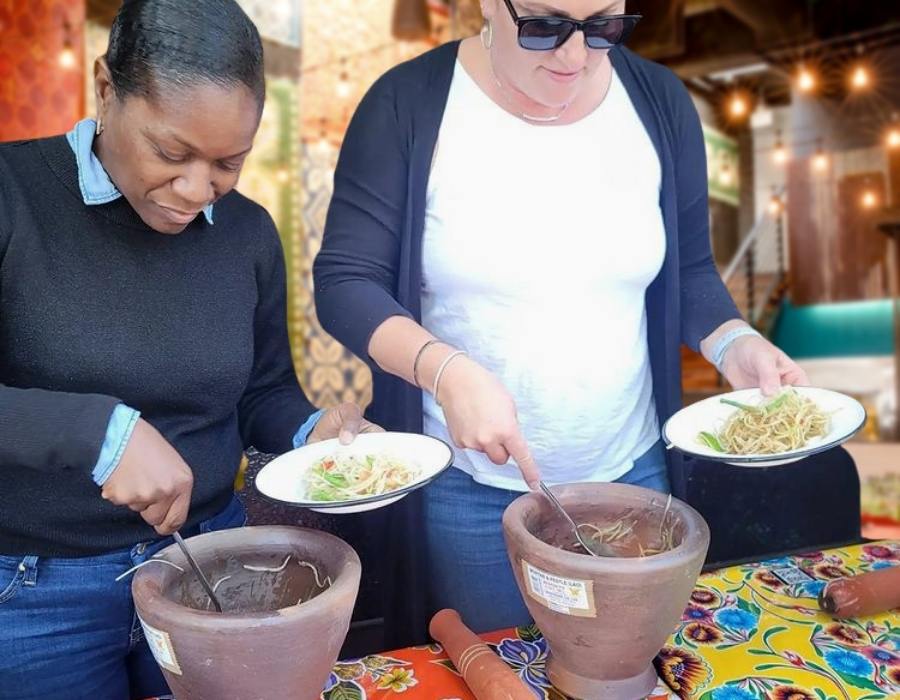 For those curious about cuisine and eager to get immerse themselves in cooking, try the Laotian Luncheon. It's an interactive dining experience led by an expert chef who will teach you and your team how to make an authentic papaya salad, walk you through the ins-and-outs of Lao cuisine, and of course accompanied by tasty feast of spicy sausages, crisp chicken wings, and fresh vegetables. The fun doesn't stop there, however — you'll also learn how to make a craft cocktail with an expert mixologist.
WHAT'S INCLUDED: Avital: Culinary Host, hands-on papaya salad making with expert chef, hands-on craft cocktail making with expert bartender, 4-Course Laotian meal, 3 beverage pairings.
COST: $150+ per person.
CLAY BY THE BAY

You may get your hands dirty in a cooking class, but you definitely will at a pottery class with Clay By The Bay. This business has been offering classes in the Bay Area for a while, often found on lists of team building events your staff will love. So you can trust that it's a good choice to keep your team engaged and happy! Relax a bit with some pottery making and learn a new skill in the mean time.
WHAT'S INCLUDED: 1- or 2-hour event with a professional guiding you through the process of pottery-making, while you create a mug or cup by hand and on the wheel.
COST: $105+ per person.
SUPER HERO ACADEMY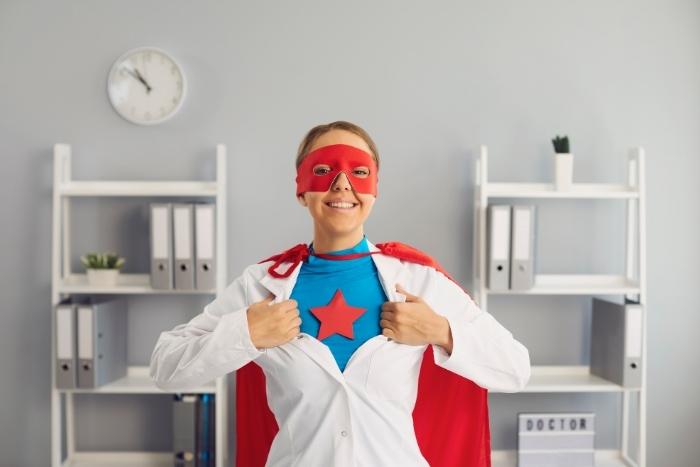 Trade your suit for a cape with the Super Hero Academy! Yes, that's right— your team can become super heroes for the day in this unique workshop. Now we're really talking about team building events your staff will love! You can "smash like Hulk," "leap over tall buildings," and "solve the devious villain's taunting riddles." The best part? The workshop has a charitable component, so you and your team can decide what local cause to support and work towards that goal. Who knew it was so easy to be a super hero?
WHAT'S INCLUDED: 3-hour event with a series of mini-games in the park. A portion of the team building dollars goes directly to a charitable cause you support. Players film creative video care packages that are delivered to the hospital along with gifts chosen off their wish list. Gift delivery is handled after the game by Wise Guys Events. The big finish of the game includes the "diploma" document revealing the donation made to the hospital in your name.
COST: $399+ per program.
SEGWAY & E-SCOOTER TEAM BUILDING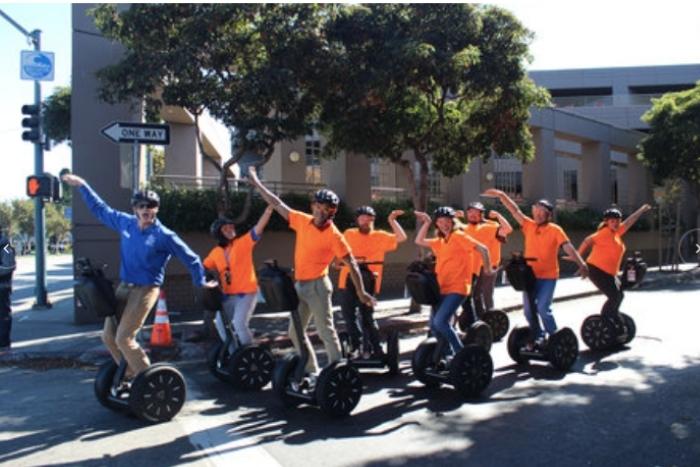 It's one thing to do a walking tour of San Francisco, but it's a whole different experience on a segway! Hop on a segway or e-scooter with this company that will take your team on a scavenger hunt through the city. Once you reach a destination, you and your team will have to complete a task, traveling around until you solve all the clues. It's guaranteed to be a blast.
WHAT'S INCLUDED: 2.5-3-hour scavenger hunt, one-on-one training on a segway or e-scooter.
COST: $100-115 per person.
1AM SF
Channel your inner artists with this virtual grafitti workshop. One of the more artistic San Francisco team building events! It'll help your team connect with their creative sides, and learn more about a vibrant graffiti culture. 1AM SF also offers a virtual street art workshop, as well as a class on the "Golden Era Of Hip Hop." You'll learn, you'll connect, and you'll leave with something unique to show off.
WHAT'S INCLUDED: MTN Water Based spray cans and/or Chisel Graffiti Markers, Two chisel tip ink markers, Two stencils sheets full of street art designs, 12' x 12" canvas, Rubber glove and a protective plastic tarp.
COST: Available upon inquiry.
OFFICE MEET YOGA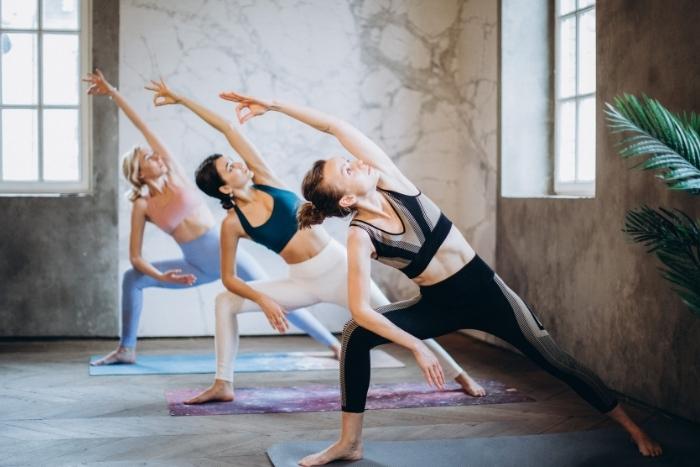 Release a little tension with Office Meet Yoga. Nothing satisfies your mind and body quite like a good yoga class does! Treat your team to relaxation and chance to decompress during the work day. They even offer Desk Stretch, which makes yoga easily done from your chair! Classes are offered on-site or virtually so everyone can attend.
WHAT'S INCLUDED: Yoga, fitness, and meditation classes on-site, virtually, and via video on demand (VOD) or special hybrid options for offices, events, and conferences. Book classes from yoga to breath work to Zumba with expert OMY teachers. All of OMY's offerings include a highly trained OMY teacher to lead your class. Video streaming classes include Zoom hosting and management for an effortless virtual experience.
COST: Available upon inquiry.
MISSION FOOD TOUR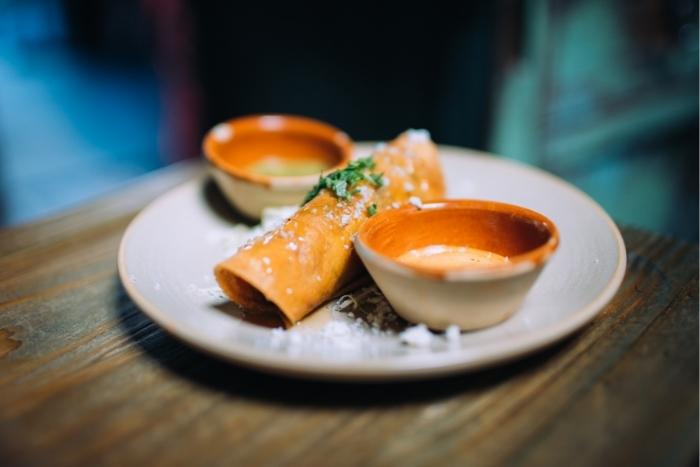 Experience the Mission in a new way with another one of our progressive meal offerings. The Mission has so many great restaurants to discover and enjoy, but have you ever experienced the best of the best in one afternoon? Taste your way through this diverse, historic neighborhood with a guide and stories from the chefs and restaurant owners. Your team will leave feeling full and like neighborhood insiders.
WHAT'S INCLUDED: Our 4-course progressive meal visits 4 restaurants – two appetizers, one entree, and one dessert, with a sprinkling of culinary history and stories in between.
COST: $99+ per person.
San Francisco team building events come in all shapes and sizes, but team building events your staff will love are the ones that make the memories! Keep your staff engaged and feeling appreciated with one of these events.
BOOK YOUR SF TEAM BUILDING EXPERIENCE
Need some more ideas? Here are a few more San Francisco Team Building Events, organized by time commitment:
If You Have A Few Hours:
If You Have A Day:
Head to wine country for something a little different than a wine tasting. In Sonoma, your team can take a safari while tasting brews or vino. (Yes, there are real animals from antelopes to zebras.) You can also add dinner for the Twilight Safari Dining Adventure or see cheetahs up close with the Cheetahs and Chardonnay package.
Go rafting. The American River Recreation has rafting trips on the South Fork, Middle Fork, and North Fork of the American River past Sacremento. In the summer months, it's a great way to stay cool and work on those communication skills while literally keeping each other afloat.
If You Have A Few Days:
Create a company summer camp. The folks at Custom Camps will create an overnight or multi-day camping retreat that is personalized for your team. You can participate in classic camp activities like boating and crafts, plan competitive aspects like relay races, and host a happy hour around a campfire.
Head to Tahoe. Adventure Associates will plan a GeoTrek for your team in which you'll use GPS, maps, and clues to make your way around the trails of South Lake Tahoe or the North Shore. You'll compete in small teams against co-workers to find hidden caches. Once you're done, celebrate over drinks in a beautiful Tahoe cabin or hotel.
Join Avital Tours us for San Francisco team building events your staff will love. Whether your group size is as small as 8 people or as large as 350 people, we have a culinary experience for you! Please send us an email to [email protected] to inquire about culinary hands-on corporate team building activities.