Planning a Family Reunion in NYC
January 30, 2019
Families big and small can all find a reason to plan a family reunion in NYC. It's a special occasion, after all. Bring your family together in the city that never sleeps for some excitement that they'll never forget. And if you're locals, this is a perfect opportunity to remind the out-of-towners that they never should have left in the first place. We've got a list of activities that will make your family reunion in New York City hard to top.
Learn more about your culture as a family.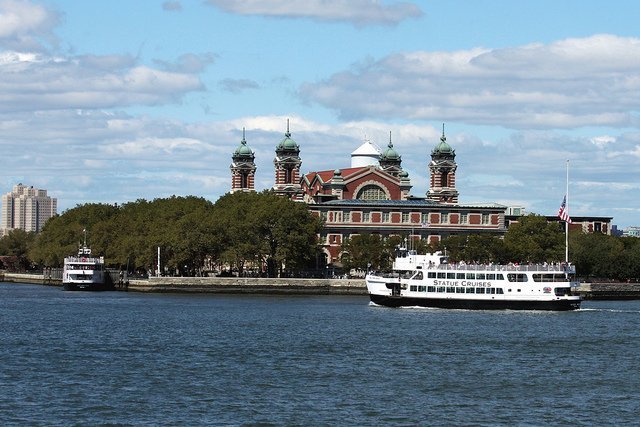 Whether you've got roots in NYC or not, the history here is still going to be interesting. You can pick practically any era or topic and find a tour or museum to explore covering any culture. There's always the classic option of going to Ellis Island and exploring your family's roots, a fun group activity to learn more about where you came from. Harlem is full of tours that will help you learn about everything from fashion to prohibition all while supporting local African American entrepreneurs. For those with Latin American ties, Inside Out Tours runs a Latino Heritage Tour of NYC. Practically every culture is covered in New York City, so connecting to your roots is easy. Since it's all about reconnecting during a family reunion, this will make your time together extra special.
Book a brewery for a big family get-together.
New York City is home to some great craft breweries that are making their mark in the beer world. The beer lovers in your family will love the chance to tour the brewery, while the others will just be happy to sit and have a big place to chill. The Bronx Brewery offers multiple packages to get the party going, in addition to some fine brews. Hosting a private event at Bitter & Esters in Brooklyn can include a chance to brew your own beer, and create your own label for it. Imagine, a beer labeled with your family reunion date and a special picture. You can break it out at Thanksgiving to remind everyone why they like each other.
Host an event at a park, zoo, or aquarium.
Kids may not be so happy with the beer option, and though we can't blame them, they'll understand some day. Fortunately for them, there are plenty of outdoor activities in New York City to enjoy. There's the classic option of heading to your favorite park and having a picnic while the kids play, or if you're looking for something a little more organized, you can book an event through Central Park. There are options like kids' picnic and games party, a softball game, and a walking tour. Plus, they've got picnic delivery! All details accounted for. If you'd like something a little more aquatic, heading to the aquarium for a catered event is also an option. A family reunion in NYC can definitely be kid friendly if you need it to be.
Eat absolutely everything.
Let's be real, if people are going to remember one thing about your family reunion, it's definitely going to be the food. Especially great Aunt Susan. She'll for sure let you know if it's good or not. To satisfy her and everyone else, hit up all the great restaurants and cuisines in New York City. You can book a dinner at Peking Duck House, enjoy a weekend brunch at one of New York's premier hotels, or enjoy a filipino family-style feast at Jeepney. For foodie families, a food tour is also a way to learn about New York City and try lots of food. Avital Tours can accommodate big groups on a private culinary experience that even great Aunt Susan will love.
Want to plan a food tour for your family reunion in NYC? Book a private culinary experience in Williamsburg, East Village, or Flatiron for a family reunion you'll never forget. Visit our website to book a public or private culinary experience.
by Jess Ferrer