5 Places to Get Caffeine Before Your Koreatown Tour
January 10, 2018
We promise our tours will keep you awake, but you still might need a coffee fix before spending three hours eating and drinking your way around the neighborhood. Here are 5 places to get caffeine before your Koreatown tour. Koreatown is filled with independent coffee and tea shops and tons of boba, which is a favorite among locals.
1. Alchemist Coffee Project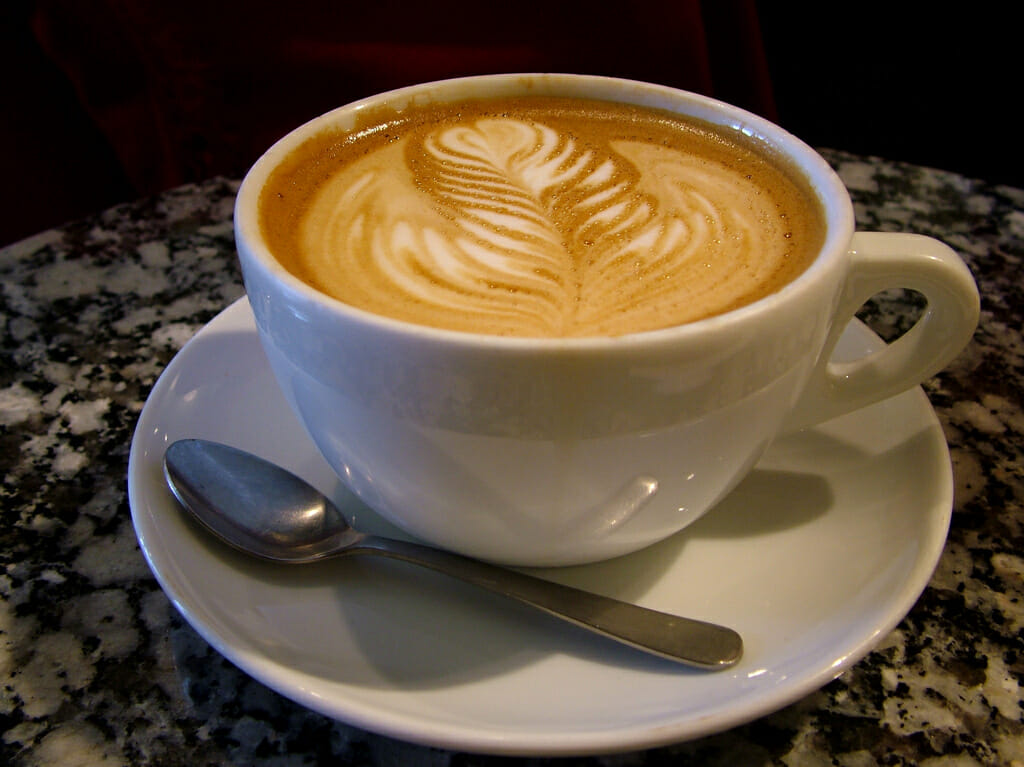 If you're looking for Instagram worthy latte art and equally hip interiors, head to the Alchemist Coffee Project. As the name hints, there is plenty of coffee available, but you can also get a caffeine fix with Lavender Milk Tea, Chai Lattes, and hot and iced teas. This is good place to go if you want to sit with your coffee and take in the local vibe.
698 S Vermont Ave #103, Los Angeles, CA 90005
2.It's Boba Time
We think it's always time for boba and at It's Boba Time, they agree. If you prefer tea over coffee, try the Matcha Milk Tea. Or go a little funkier and fruitier with Coconut Mango Milk Tea. With more than 140 drinks to choose from you can try an Almond Frappe before the tour and circle back for a Lychee Milk Tea afterward.
701 S. Vermont Ave, Los Angeles, CA 90005
3. Pot Cafe
If you're looking for coffee in a funky atmosphere, head to Pot Cafe at the Line Hotel and wander around the public areas of the hotel with your drink in hand. Coffee, tea, and signature drinks like the Habenero Mocha make up part of the "dranks" menu, which is curated by LA chef Roy Choi. (You might recognize his name from LA food destinations such as Kogi and Alibi Room.)
3515 Wilshire Blvd, Los Angeles, CA 90010
4. Sharp Specialty Coffee
You can spot Sharp Specialty's signature cups with giant hashtags on them all around Koreatown. This is a great spot for Sightglass Coffee fans, or anyone who wants a sweet latte, like their honey cinnamon version. The medium sized menu covers the basics with a few fancy drinks as well.
3421 W 6th St, Los Angeles, CA 90020
5. Hwa Sun Ji Tea & Coffee
This Korean tea spot is a local favorite. It's a more traditional tea shop than surrounding cafes. The menu lists the health benefits of various loose leaf teas, so you can order according to your needs. There's even a tea to help you find love. Hwa Sun Ji is a great place to slow down and enjoy your tea sitting on the floor at a low table. Of course, there are tables and chairs too.
3952 Wilshire Blvd, Los Angeles, CA 90010
Looking for more places to get caffeine before your Koreatown tour? Let us show you around and give you more ideas. Join us on a food tour in Downtown LA, Koreatown, Hollywood, or Venice to learn more about the culinary history of the neighborhood.