Our Favorite San Francisco Ice Cream Shops
June 26, 2018
For a city that doesn't get very hot, San Francisco loves its ice cream. If you walk around most neighborhoods in the city, there's a great place to grab a scoop. But if you want the best, visit one of our favorite San Francisco ice cream shops.
Bi-Rite Creamery
The line for Bi-Rite Creamery often curls around the block but all the people lounging in Dolores Park or Alamo Square with their cones can vouch that it's worth it. We love the salted caramel and roasted banana flavors, and we're sure to scoop up the balsamic strawberry when it's in season. The Mission District is our standby but the newer store on Divisadero has the same flavors in NoPa. The Creamery also serves ice cream sandwiches. Skip the line by purchasing a whole pint inside of Bi-Rite Market.
The Ice Cream Bar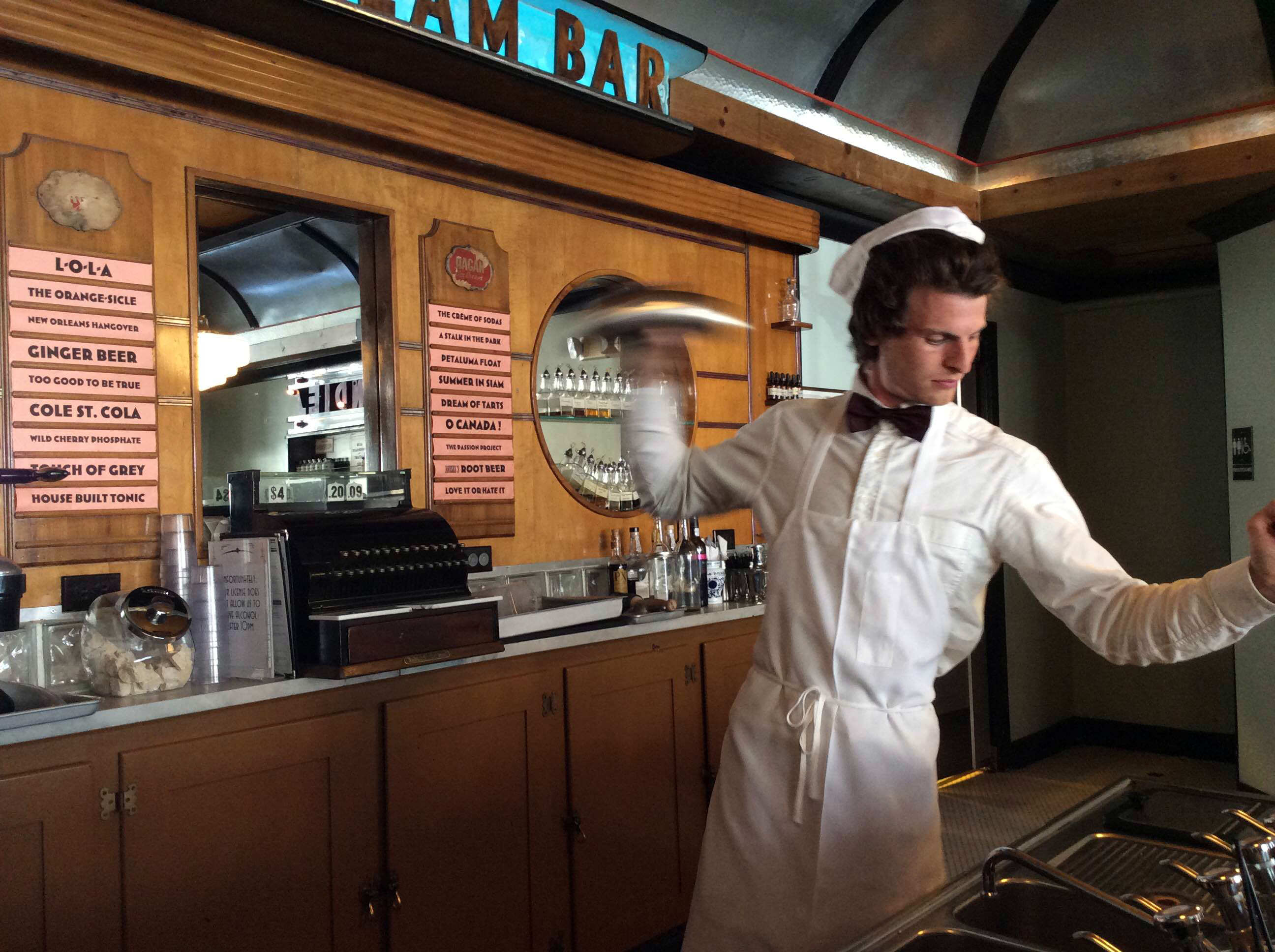 Step back in time and into The Ice Cream Bar. The Cole Valley scoop shop is a blast from the past with a soda fountain and lunch counter complete with servers in 1930s garb. It's the perfect place to split a banana split, a hot fudge sundae, or a milkshake. (Or, of course, don't split it if you want the whole thing for yourself.) Want something a little stronger? The Ice Cream Bar's "remedies" are ice cream sodas that contain alcohol.
Humphrey Slocombe
Head to the Ferry Building and visit Humphrey Slocombe, whose unique flavors keep locals and visitors coming back for more. (Pro tip: the Mission location has a shorter line.) Flavors rotate, but some classics like Secret Breakfast and Blue Bottle Vietnamese Coffee are always on the menu.
Smitten Ice Cream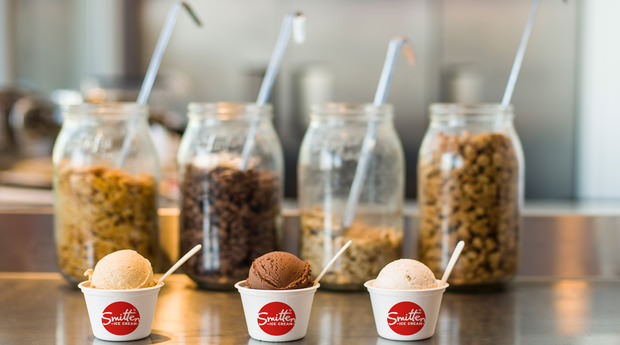 Smitten churns ice cream right in front of your eyes using liquid nitrogen and seasonal ingredients. It's the tastiest science experiment you'll ever try. Your ice cream is made just for you, so you can personalize it. If you can catch a seasonal flavor like pumpkin or strawberry rhubarb you're in luck, but everyday classics like the mint chip or cookie dough with pretzels and chocolate chips are just as delicious.
Swensen's Ice Cream
Swensen's in Russian Hill in a San Francisco classic. It's the original and first shop of what is now more than 20 locations. When the store opened in 1948 the owner's goal was to make ice cream as "Good as Father Used to Make". He succeeded in making some of the best ice cream around and more than 180 flavors of it over the years. From Turkish Coffee to Almond Praline Delight, it's hard to go wrong with anything you order here.
Looking for more of our favorite San Francisco ice cream shops? Join us for a food tour in the Mission (home of Bi-Rite Creamery) or North Beach and our guides will fill you in on their favorites.