Our Favorite Places To Eat In Venice
December 26, 2018
We love Venice for many reasons-its proximity to the beach, its art scene, its history of counterculture, and of course the food. Here are some of our favorite places to eat in Venice.
Rose Cafe and Restaurant
Why we love it: It's a Venice staple. The historic Rose Cafe has been a part of Venice history since 1979. Since then they've had more than 200 exhibitions featuring local artists and its current colorful art is the work of Craig Stecyk, who established the infamous Zephyr Skateboard Team. The wall is the perfect background for the bright (looking and tasting) food at Rose. We love the vibe inside as well as the people-watching on the porch. The green space in the backyard is the perfect place for brunch. Our local guides pop in for homemade baked goods in the morning and more formal dishes like squid ink paella later in the day.
Cafe Gratitude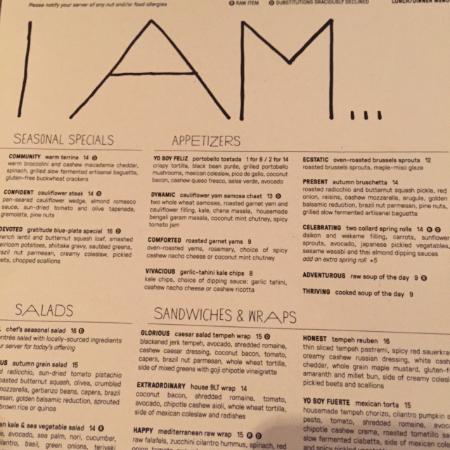 Why we love it: The laid-back hippie vibe. The menu at Cafe Gratitude is full of affirmations, so when you order a mole enchilada you have to say "I am Elated" and when you want some sangria you order by saying, "I am Chic". The restaurant is all vegan and pays homage to the hippie past (and present) of Venice. In addition to the menu invoking gratitude, there's also a question of the day from the server so that each member of your table can get deep with each other. We love bringing visitors here, especially those who aren't from California. The food is fresh and flavorful, but the theme of Cafe Gratitude is really what makes it one of our favorite places to eat in Venice.
Blue Star Donuts
Why we love it: The donuts are unique…and so, so good. Blue Star comes from Portland, but we're glad they landed in Venice. Many of the flavors, like the photogenic Blueberry Bourbon Basil donut, are inspired by unique cocktails. We like to grab a donut…or a half dozen…and eat them on a bench at Abbot Kinney. Or if we want to be a great guest, we'll bring a box of Blue Star donuts to a party. We visit often to snag rotating seasonal flavors like Apple Fritter and pledge loyalty to classics like the Buttermilk Old Fashioned.
Gjusta
Why we love it: It's the marketplace of our dreams. We love Gjelina, but its sister Gjusta make the breakfast of champions. (Sorry, Wheaties.) Gjusta is a neighborhood secret where you'll see locals picking up cheese, flatbreads, and baked goods to go. But you'll also see people lounging over baked eggs and smoked fish plates on the packed porch. We love to go for dinner when we basically have Gjusta to ourselves and can sit and revel in the quietness that's different than the lunch rush here.
The Anchor
Why we love it: It's the best place to get a lobster roll in Venice. Owner Kristen tops her lobster with shaved truffles and puts it all inside a warm Hawaiian roll. It's also a great place to have both brunch and happy hour drinks while you sit outside and watch people walk down Main Street. The Anchor is a place that's easy to walk by, but you shouldn't because there's great seafood inside. Did we mention it's mere blocks to the beach?
Plant Food + Wine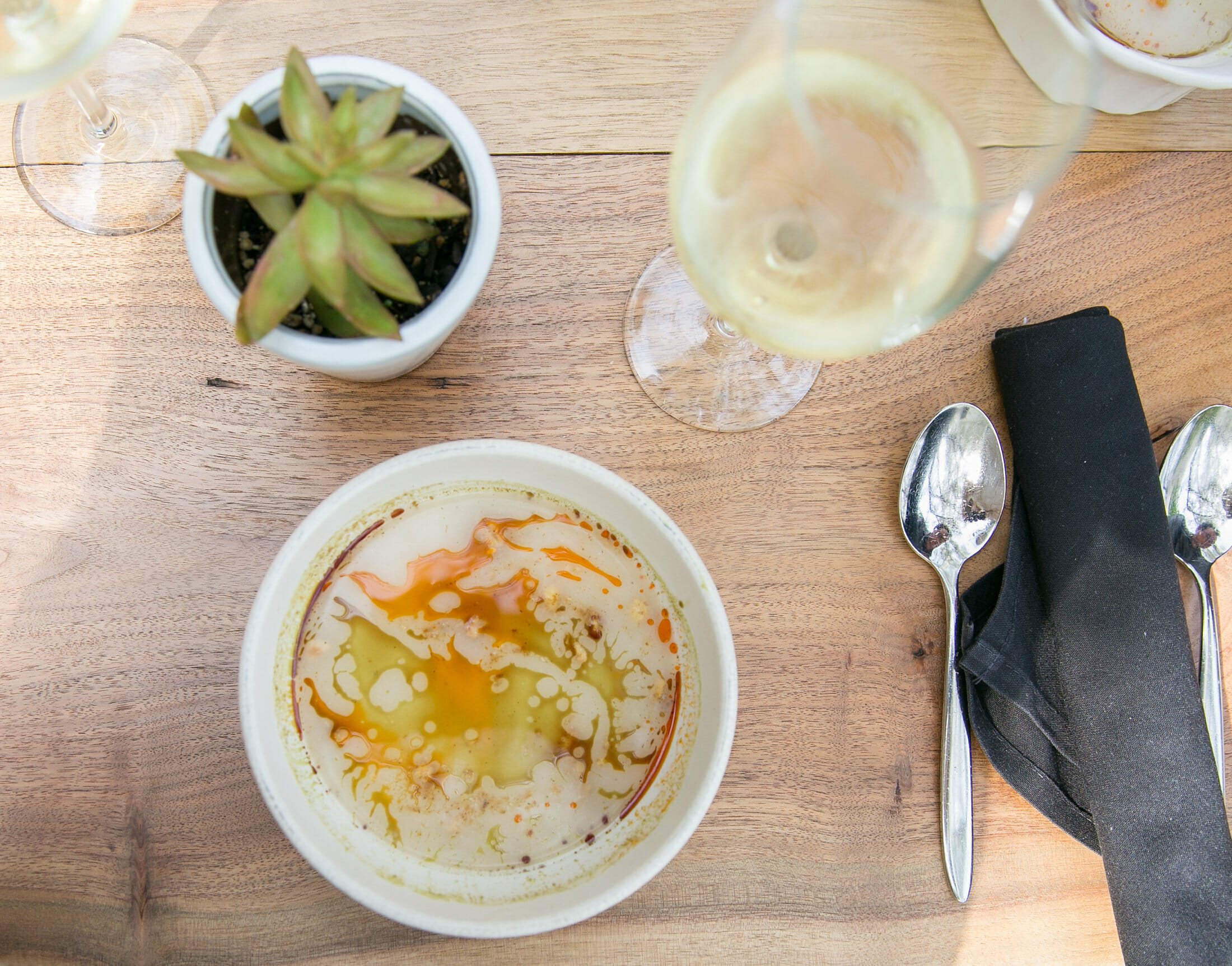 Why we love it: It's a hidden gem. Yes, it's easy to eat a plant-based diet in Los Angeles, but most of the vegan restaurants in LA pale in comparison to Plant Food + Wine (PFW). We dream about the raw vegan lasagna with stacked zucchini and tomatoes, which is the perfect summer dish. The PFW backyard is filled with a garden, twinkle lights, and a beautiful wine room. It's a great destination for herbivores and omnivores alike. And you can even take a cooking class upstairs so you can make some PFW recipes in your own kitchen.
Let us show you some more places to eat in Venice. Join us on a food tour in Downtown LA, Koreatown, Hollywood, or Venice to learn more about the culinary history of each neighborhood.