40 Most Quirky, Unusual, and Unique Virtual Events In 2023 (Updated)
February 22, 2021
Got Zoom fatigue? Us too! With long webinars, daily virtual meetings, and even family and friend functions happening via screen, unique virtual events are more important than ever.
And when it comes to shaking things up, Team Avital tends to turn to the quirky side of things. We've scoured the internet to bring you these amazing novelty experiences that are sure to keep your team entertained and engaged. We've also included a few of our very own unique virtual events:
You won't find any overused icebreakers, virtual trust falls, or long boring presentations on this list. Keep reading for the most quirky, unusual, and unique virtual events! The kind that will make your team excited to log onto the event early!

1. Trick your senses with flavor tripping
Flavor tripping is a unique, sensory experience all about changing your perception of flavor. Using Miracle Berries, little red berries from Africa, change anything sour into something deliciously sweet. While you learn about flavor, you also learn about how it impacts everyone differently, as well as getting a chance to know each other. It's a unique, mind-bending experience with great team-building results.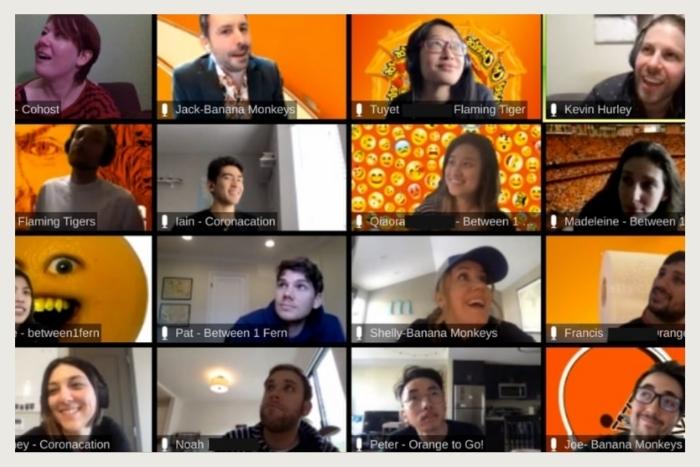 2. Go on a Kindness Quest
Practice gratitude and appreciation with your team on a Kindness Quest. You'll play games and activities that inspire kindness, in addition to contributing to the community. Although this is done around the holiday season, you can replicate some of these activities throughout the year.
3. Transform a virtual happy hour with color-changing vodka
Yes, really — there's a vodka that pours as a cobalt blue, and changes when you turn it into a cocktail. Have everyone pick up a bottle or send one to each of your guests' homes, and challenge everyone to see what color they can come up with. Whether it's pink, purple, or blue, it will take your virtual event from normal to unique.
4. Hang out around the (tiny) campfire together
It's summer camp with all the fun and no teenage awkwardness! The tiny campfire team sends you a list of everything you need to set up a small (and safe!) campfire inside, and the counselors provide the scary stories and games. If you're looking for quirky virtual events, this is one of our favorites.

5. Take a quick break and help a cute bunny find her home
This quick, cute, (and free!) unique virtual event helps the Easter bunny find her way home after a long night of hiding eggs. It's a great way to get the kids involved so you can all solve the puzzle together. You could even make it a theme with eggsalad for lunch!

6. Paint a dabbing unicorn together
Paint by numbers gets a new meaning. Create a google sheet or use a template like this one that allows everyone to fill in with colors. Break up the event into smaller teams and see what everyone comes up with, use it as a meeting intro or a breakout for a virtual conference. It's an easy, creative activity to add some extra engagement to the day.
7. Add a little magic to your virtual event
With the help of a magician, you can transform your virtual event into something with a little more pizazz! No rabbits or top hats needed. Sit back and be amazed at how these magicians still manage to put on a magical show without a live audience.

8. Test your improv skills
Improv Night might sound a bit intimidating at first, but a few classic improv games might be what your virtual events need to spice them up. Here's a list of improv games that work well for Zoom. Another bonus is that improv can help improve communication skills in the workplace, so it's a win-win.
9. Bring your stories to life
If Improv Night ends up being a success, an online storytelling workshop is the next step. Enhance your team's storytelling skills with this workshop, and help them build skills for the office and the real world.
10. Spend some time on the farm
Yes, really — you and your team can spend some time on the farm without leaving the comfort of your home. You can book this experience to meet wooly sheep & lambs on a lush farm in New Zealand, transporting you across the world for one of the most unique virtual events. And it's pretty dang adorable.
11. Make the best sangria with Drag Taste
Sangria, secrets, and fabulous Drag Queens? A winning recipe for a great experience. Drag Taste moved to create online experiences in response to the pandemic, and are now bringing their style and Portuguese sangria recipe to the world. They promise fireworks, dancing, amazing costumes, and ultimately an unforgettable time.

12. Learn about the gruesome history of London
If cuddly sheep or dancing isn't what your group is looking for, you can always talk about ghosts and executions! A virtual tour of historic 18th-century London will delve into some of the gruesome past this city is built on. You'll catch the attention of history lovers, travelers, and most likely, your true crime fanatics.

13. Book one of Broadway's biggest stars
Not only is this a great way to support Broadway actors, but when else will you have a chance to spend VIP time with one of its stars? You can book a star from all big hit shows like Mean Girls, Chicago, and even Hamilton. Ask everyone to dress up as if they were going to the theater and pour their favorite drink of choice to really up the glam for this event. You can send out a theater background so it looks like everyone is sitting together, and really enjoy a special performance.

14. Be part of a virtual supper club
Perfect for foodies, this delicious discussion takes you around the world through food. MOFAD Supper Club brings in guest experts, chefs, and historians from around the world to talk about a region or country's food. Plus, there are options for ingredient boxes to truly make the experience feel interactive and whisky your virtual event away to other parts of the globe.
15. Spend an evening with a Plague Doctor in Prague
Well, we said these virtual events would be quirky and unusual. Follow one of 5 plague doctors around Prague as you learn about the history of the Black Death around the city, and the heroes who fought it. You'll see famous Prague landmarks and hidden gems, all while hanging out on Zoom. Who knew time travel was so easy?

16. Make your own bubble tea
The addicting drink of choice for lots is easily made at home in this virtual Bubble Tea Making class. Chewy boba pearls, different varieties of tea, and multiple syrups are included in a kit sent straight to your guests' doors. Just make sure they don't break into the kit before the event — this could be a hard one to resist.

17. Be part of the VIPER SQUAD
Love 80s action-packed movies and games? Time to join the VIPER SQUAD. Inspired by point-and-click 80s action games, VIPER SQUAD is an immersive theater experience about a paramilitary corporation who have to stop a bank robbery on Wall Street. Don't forget your black sunglasses.

18. Become a magician
For my next trick, I teach you how to turn your virtual event into a magician workshop! Learn a few magic tricks from a professional magician that will impress friends, kids, neighbors, etc. While everyone in quarantine was learning how to bake banana bread, you learned how to make it disappear (more or less). Materials are included for the class, so all you have to do is bring your own cape.

19. Have a puppy party
Puppy parties are still possible, even virtually. Spend 90 minutes of play with puppies, and we guarantee you and your guests will leave feeling refreshed. It's a sweet, simple way to engage your group, plus — puppies. There really isn't more to say.

20. Do a luxury tasting of…water?
Water is the new whiskey! Join a Certified Water Sommelier and an Avital Emcee Host for a guided water tasting. Waters are delivered to guests' doors in premium glass bottles from around the world. Discover how different water can taste by sampling the world's most premium H2Os. Food pairings included, plus guests can compare their tap water to these natural spring waters for a fun experiment.

21. Graduate from BrisketU
If dreams of smoking brisket, making well-balanced dry spice rubs, or perfecting your barbecue sauce recipe gets you excited sounds like you, it might be time to attend a class with BrisketU. This virtual experience pairs you with a certified Pitmaster that will teach the secrets of making great barbecue. At the end, you'll even receive a "Certified Backyard Pitmaster" diploma. Nothing like furthering your education.

22. Attend Dino 101
After you go to school for barbecue, why not take Dino 101? This lighthearted class taught by two professional dinosaur lovers and experts turns the prehistoric world into a modern event full of facts, fun and drinking. Each week has a special topic like "Dinosaur Fashion" or "Becoming a Twitter Icon w/ Sue the T. Rex". It doesn't matter which class you attend, you're guaranteed to learn something new and have a good time.

23. Get spooky with a virtual ghost tour
Perhaps you've been curious about visiting a haunted house or other location, but have been understandably a bit…nervous. Try a virtual ghost tour instead, protected by the safety of your screen. You'll get the best parts of the in-person experience without getting your pants scared off.

24. Join DEMI to chat with your favorite chef
DEMI is an online community that lets you speak with chefs, sommeliers, and local restaurateurs in a WhatsApp group. This unique subscription service makes you part of a community and supports food professionals by letting them do what they do best. Whether you want to learn winespeak or be part of a virtual neverending dinner party, this activity builds a long-lasting community within your personal network and beyond.

25. Spend some time with sloths
These lovable, lazy slow-pokes are your new best friends on your tour of the Toucan Rescue Ranch. And yes, like the name indicates, you'll also get to meet toucans, spider monkeys, owls, and other animals at this Costa Rican animal rescue ranch. The cost of your ticket helps support the animal rescue initiative as well! What's a better excuse to meet a sloth?

26. Host a tipsy ice cream cocktail party
Bring back the days of ice cream parties with an adult twist! Tipsy Scoop is a popular boozy ice cream shop based in New York that also hosts virtual cocktail hours "ice cream social style." It's an upgraded, adult version of that precious elementary school memory. And it's a great way to bring your team together!

27. Step inside some weird homes
Dream of visiting Barbie's mansion or wonder what it's like to live surrounded by mannequins? Weird Home Tours makes it possible. From kitschy decor to spooky collections, this company brings you inside homes that have made interior design a lifestyle. These collections aren't just quirky— they're also full of history.

28. Make friends with insects
Generally most of us would like to live our day-to-day life without any interaction with an insect, but these little creatures can do lots of amazing things. Take some time to appreciate the critters in your backyard that serve Mother Nature in this insect etymology course. This is not your usual virtual event.

29. Create a custom tie-dye scarf with experts from Australia
The great thing about virtual events is the ability to connect with people from all over the world. Expand your creativity with a tie-dye class taught by Australian-based textile artists. But this isn't your classic tie-dye— in this class, you'll learn the itajime practice of textile dying, a style from Japan that's been around since the 8th century. This event will transport you to another place and leave you with a souvenir.

30. Explore virtual Disney World
The magic of Disney World isn't just available on Disney+! The YouTube channel Virtual WDW lets you explore popular Disney World rides and attractions. For a fun, unique virtual experience, ask everyone to dress up as their favorite Disney character, play some Disney tunes, and go on all the rides you want. Without any lines!

31. Bond with your team over Legos
Legos and team building are a natural combination that should have been thought of ages ago. In this exciting virtual event, each guest will get a box of Legos to compete in multiple challenges. You'll not only build better synergy, but also get a chance to be creative (and play with toys!).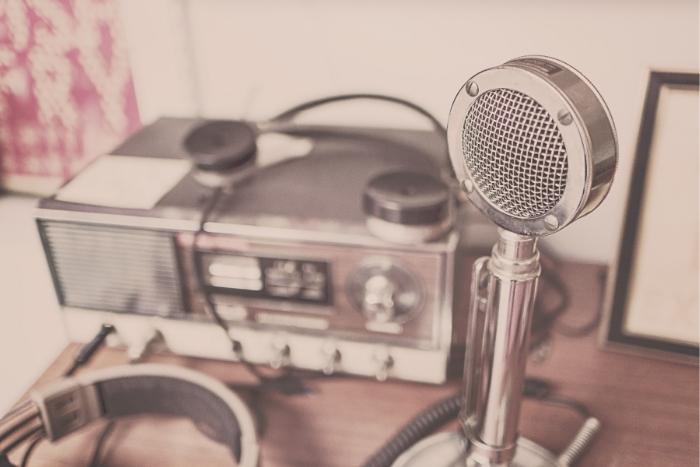 32. Produce a real radio show together
From writing the scripts to adding sound effects, your team becomes radio show producers in this creative workshop. Explore creating radio plays, talk radio, or a radio special that relates to your line of work for a unique virtual experience.

33. Hire some comedians
We all need a reason to laugh each day, and fortunately Laughter on Call can help with that. This improv workshop is the kind of quirky experience that's designed for all types of groups. Choose workshops like Happier Hour, Laughter Gym, or Laughter Improv Workshop for a silly time.
34. Learn from the best with the James Beard Foundation
The James Beard Foundation doesn't just dole out prestigious awards — you can learn insider secrets from some of the food world's greatest minds. From learning about spices to combating hunger, there are monthly events that will impress all types of foodies.
35. Explore the Cabinet of Curiosities in Amsterdam
Surprisingly, all of Amsterdam's quirkiness fits in a cabinet. Sebastian is a local Dutch tour guide who turned his in-person experiences into a trip inside his home. He's filled his home with books, figures, and more that explain all you want to know about the Dutch culture. Learn why there's a Tower of Screams in Amsterdam or why there are so many bikes in the Netherlands. Curiosity thrives here!
36. See Athens through a cat's eyes
If you're convinced that cats have secrets, this tour is for you. Cats roam the historical center of Athens providing a different view of the city. Not only will you learn historical facts from your home, but you'll also learn facts about ancient times and the cats who ruled Athens back then.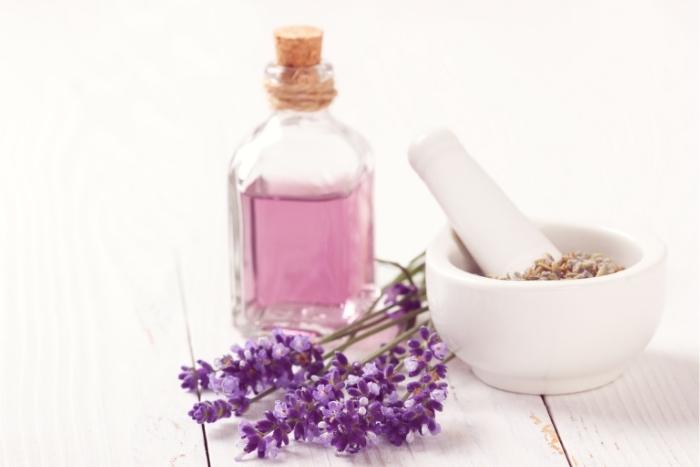 37. Bring the smells of the Tuscan Hills to your home
A sensory virtual experience that will take you straight to Italy! Try a perfume masterclass with an expert apothecary and get lost in the smells of Tuscany. Your finished product will be a long-lasting reminder of the wonders of Italy.
38. Opa! Try some Greek dancing
Learn to move how the Greeks do in this dance class. The surtaki is a lively traditional dance that only really requires the spirit to do it. A professional instructor will teach you the history of the dance and of course, how to do it. Afterwards, you can opt for a Greek cooking class to really round out the experience!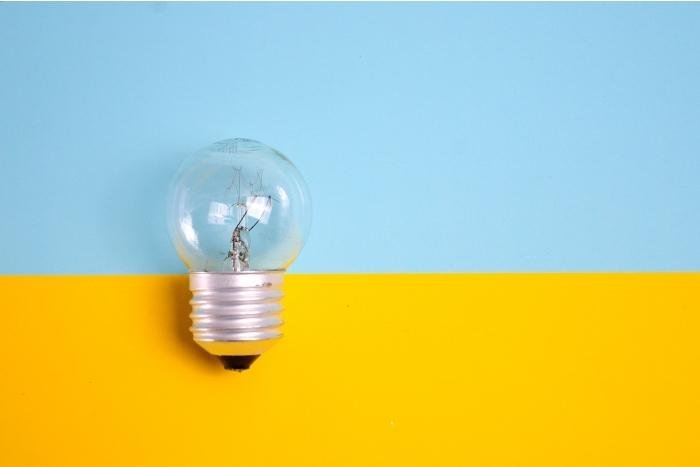 39. Make your own lamp
Sure, you could take a drawing class or flower arranging, but have you ever considered making your own lamp? Learn the basics of DIY electricity and make a light that's all yours in this online class. It's one of the more unique virtual courses out there.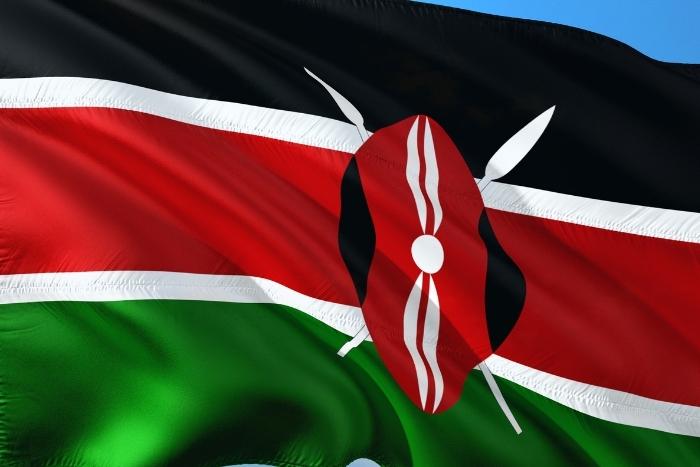 40. Learn about the culture and diversity of Kenya
There's more to Kenya than safaris, and this online experience aims to show you that and more. With 44 ethnic groups, there's so much to learn about the variety of cultures Kenya has to offer. Your host will also teach you a few local phrases in Swahili at the end of the event, as well as help you plan a future visit to the amazing country!
With so much of our lives now online, keeping things interesting and fresh is crucial in preventing Zoom fatigue and virtual burnout. We'll continue adding to this list to ensure we're finding the most quirky, unusual, and unique virtual events out there!