Memorable and Unique Graduation Dinners in Los Angeles
June 6, 2019
Are you on the hunt for a memorable and unique graduation celebration in Los Angeles? With a city sprawling of four million people, Los Angeles is comprised of endless restaurants to choose from, but how do you choose with so many amazing options? We've done the homework for you. Looking for a graduation dinner spot shouldn't be a burden. Let us introduce you to some of the most fun and unique graduation dinners in Los Angeles.
For An Instagramer's Dream Spot
The moment you walk into Miceli you will never forget this place. This historic Hollywood landmark is decorated like an old school Italian restaurant from the 1950s. Bright reds swarm the room, cute checkered tablecloths line the tables, and a traditional black and white checkered floor covers the dining area. Rent out the basement, which looks like an underground cave made of bricks for a swanky dinner party. The homemade pasta dishes are incredible, but the best part is yet to come. The servers serenade you with songs while you eat. You see, we told you this place was unforgettable.
For An Intimate Family Dinner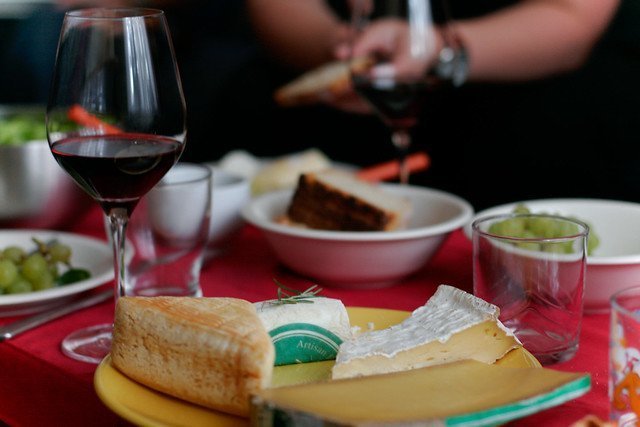 Taxi French Restaurant embodies everything it means to be family. The original location opened in 1927 and has been around for over 90 years! The restaurant prides themselves on being a "full on family affair," making it the perfect place to bring family and friends together. They have preset dinner menus making it easy to host large gatherings. A dinner menu includes: a homemade French baguette, salad, soup, entrée, desert, and coffee or tea. They are known for their hearty portions, attentive staff, and throwing excellent graduation parties. There's a guaranteed good time waiting at Taxi French Restaurant, one of the few remaining old school restaurants in Los Angeles.
For A Lively, Musical Experience
Did someone say dinner and a show? Well, that's exactly what you get when you dine at Casa Sanchez. This fine Mexican cuisine restaurant is known for their authentic family recipes that have been passed down through generations. A beautiful stage inside this upscale dinner establishment hosts live Mariachi and Folkloric music seven days a week! Throwing a big party? Casa Sanchez can host up to 150 guests in its banquet room. Prefer a smaller crowd? Come Thursday night for half price bottles of wine and go for the camarones costa azul, bacon wrapped shrimp served with chipotle tartar sauce.
For Some Epic Views
Down in Malibu there is a restaurant that sits by itself on a beautiful stretch of Zuma Beach. There are no other surrounding restaurants for miles. Dining here feels like you are sitting on a private island and the only people that exist are the ones at the restaurant. The Sunset Restaurant is the perfect place for a relaxed, intimate dinner. Rent the upstairs space for your guests and soak in the setting sun bursting through the array of windows built upstairs. Spend a little time by the beach before you eat, and you may even catch sight of a dolphin! The menu is an assortment of popular seafood and American dishes. If you are feeling extra whimsical opt for a graduation brunch here instead and treat your guests to mimosas and a fun day at the beach.
For A Culinary Experience
Ditch traditional post-ceremony dinners for something unique: a four-course progressive meal. Your family will visit four restaurants and get a sprinkling of culinary history and stories in between. Have a small group? Join a public tour. Want something on your own? Book a private culinary experience. We promise there will be lots of opportunity for cap and gown photos, toasts, and none of the wait times at other on-campus eateries. (In fact, you won't have to wait in any lines at all.)
Looking for more unique graduation dinners in Los Angeles? Join us for a walking food tour of Koreatown, Downtown, or Venice.
By Sarah Murphee