Yes, We Walk Here. 5 Los Angeles Walking Tours To Explore The City
June 16, 2018
You've probably heard someone say, "No one walks in LA." We want to make sure you know that's not true. Plenty of people are walking around neighborhoods like Venice, Downtown, and Santa Monica. Sure, the car is the most common way of travel, but there is a lot to see on foot. Los Angeles walking tours provide a new perspective on the city that can't be seen from the front seat. Here are five of our favorites.
Los Angeles Conservancy Walking Tours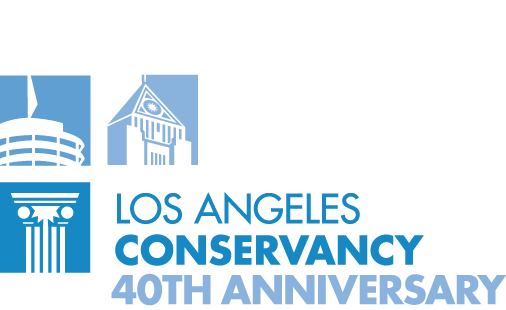 The LA Conservatory offers self-guided tours as well as multiple walking tours each week. Choose your own adventure from the Victorian neighborhood of Angelino Heights to a guided journey in Union Station. Private group tours are also available. You'll learn about architecture, art, culture, and social history.
Avital Tours
On this walking tour, you'll get to eat. Walk between courses in Venice, Koreatown, or Downtown Los Angeles. The three-hour and four-restaurant tour includes two appetizer portions, an entree, and a dessert. On your walk, your guide will share the history of the neighborhood and the restaurants you visit.
GPSMyCity
These walks are self-guided so you can head out whenever you want to explore. With 21 walks to choose from, it's worth downloading the Los Angeles Map and Walks app to keep in your back pocket (literally). Pop culture fans might like the Live Music Venues Walking Tour or Movie Studios Walking Tour, and foodies can stop for snacks on the Little Tokyo Walk. The app will navigate you on your journey and provide context for what you're seeing.
LA Art Tours
In a city full of creatives, it makes perfect sense that there is an art tour. The guides at LA Art Tours are all artists themselves, so they are intimately familiar with the art scene in LA. Explore the city in new ways and go on the Downtown LA Graffiti/Mural Tour, Craft Beer and Urban Art Tour, The Brewery Art Complex Tour, Santa Fe Art Colony Tour, or hop on two wheels for the Graffiti Bike Tour.
Atlas Obscura
We love to #embracequirky, so we appreciate the strange events put on by Atlas Obscura. Their events are always changing and sell out pretty quickly, but keep your eyes peeled for walking tours among them. One weekend they might lead a tour of a cemetery and another an adventure in an abandoned zoo. A recent event was a 2.5 mile Los Angeles River Adventure. Subscribe to their email list to stay updated.
Join us for one of our Los Angeles walking tours. We'll take you on a Venice Beach Food Tour or a Downtown LA Food Tour to learn more about the culinary history of the neighborhood.