5 Los Angeles Team Building Activities Your Coworkers Won't Hate
June 11, 2018
Skip the complaints and groans when you announce your next off-site. Here are 5 Los Angeles team building activities your coworkers won't hate
1. A Food Tour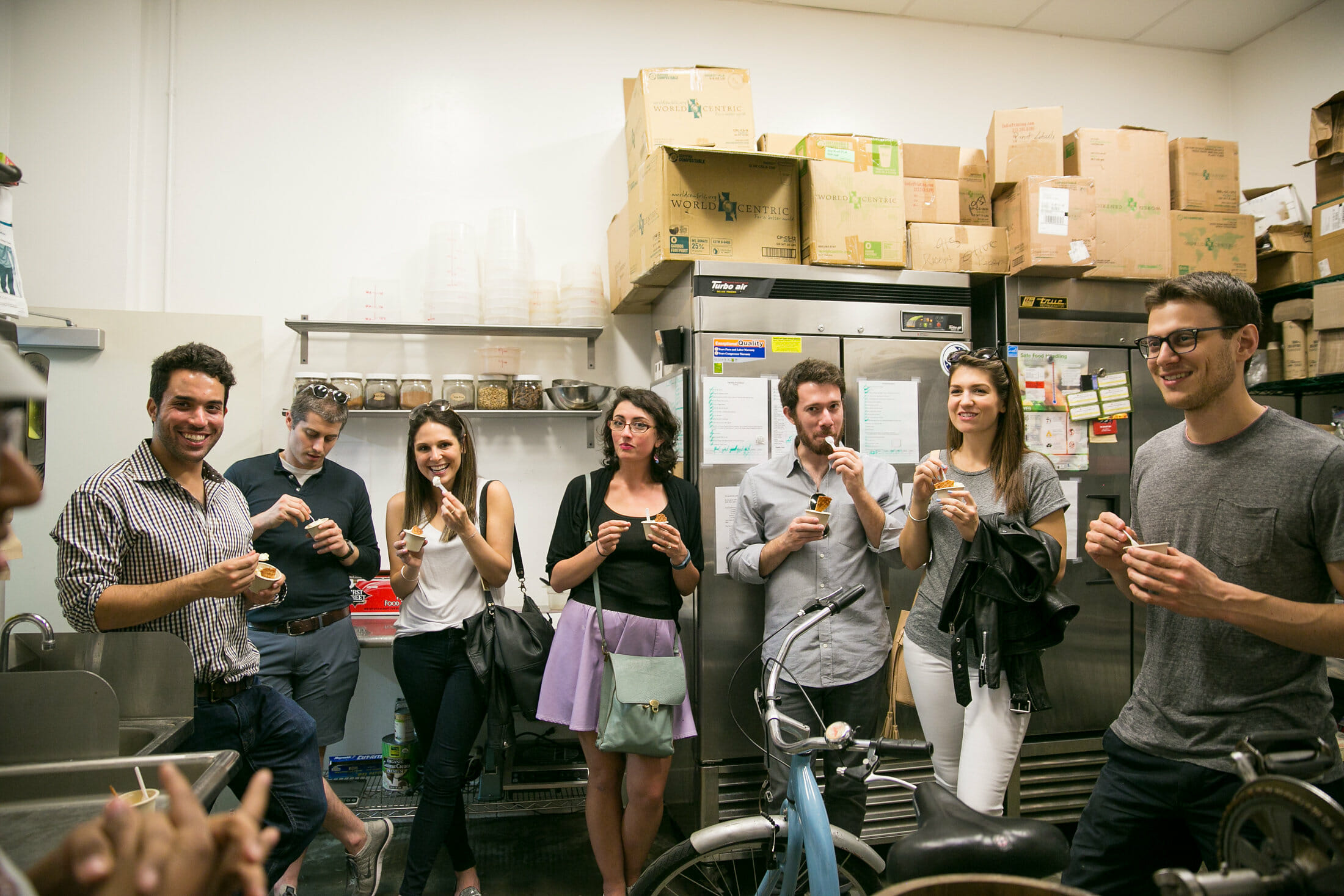 We don't think your colleagues will hate you if you take them out to eat, especially if it's a four-course progressive meal. Take everyone on a food tour around Venice, Koreatown, or Downtown Los Angeles. We can customize a culinary experience to help your team bond while exploring a new neighborhood. Your guide will share the history of the neighborhood and the restaurants you visit. Your team can partake in some team building activities and have plenty of unstructured time to enjoy their meal.
2. A Baseball Game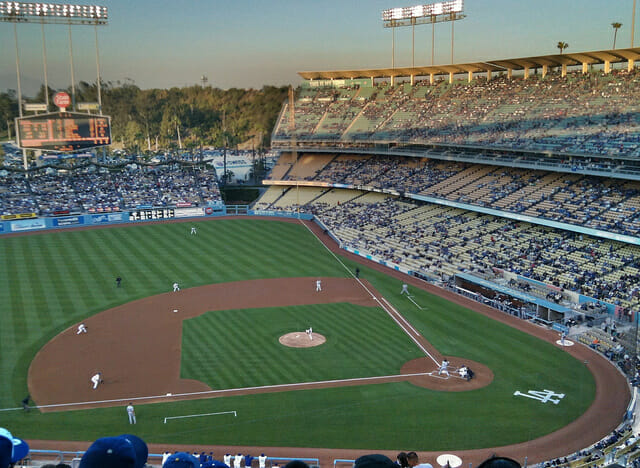 Even if your coworkers can't agree on a sports team, a day at the stadium is still a great way to hang. If not all of your colleagues are big sports fans, we promise they still won't hate getting to leave the office to spend time outside eating hot dogs and drinking beers. Book a block of seats at the Dodger's games, or a suite so you can all enjoy the game together. Use this guide of best food at the stadium if you want to skip a Dodger Dog and eat more gourmet.
3. A Scavenger Hunt Or Field Day
Get everyone out of the office and exploring the city. Your coworkers run around, search for clues, solve silly challenges, and compete for prizes. Companies like The Go Game and Watson Adventures customize competitions for your company with personalized trivia and puzzles. You can also have them organize lawn games to mimic the field days of elementary school, or a game show in your office. It's less corny than the oft-dreaded team building activities, and it will create friendly competition among even the most skeptical teammates.
4. A Cocktail Tour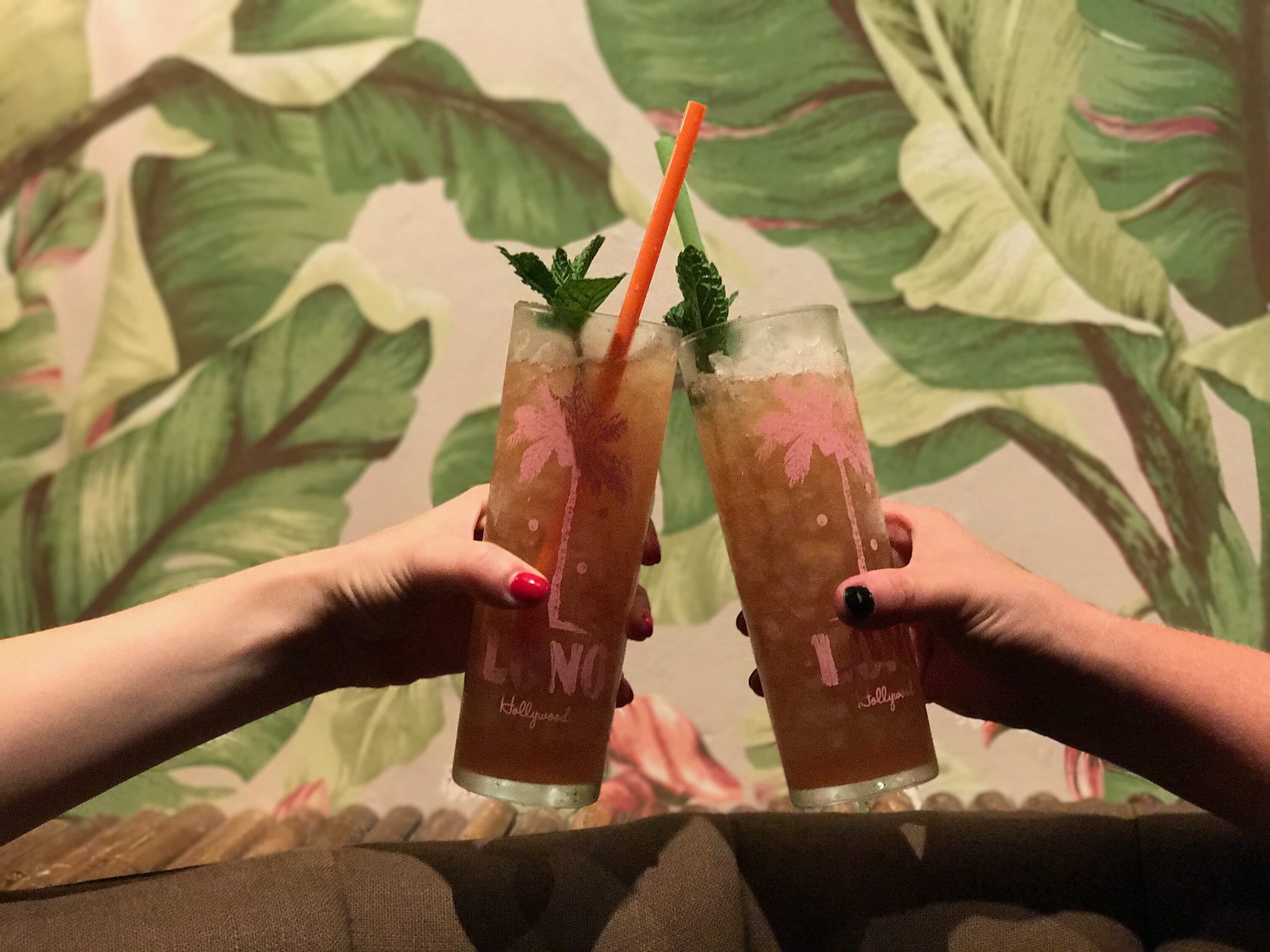 Think of it as a roving happy hour. Book a Hollywood cocktail tour and your team will visit three bars in two hours to sample drinks from historic Hollywood watering holes. They'll also learn the history of cocktails, and explore Hollywood. Three hours of drinking and exploring is pretty hard to hate, so we think this team bonding event is a win.
5. A Silly Sport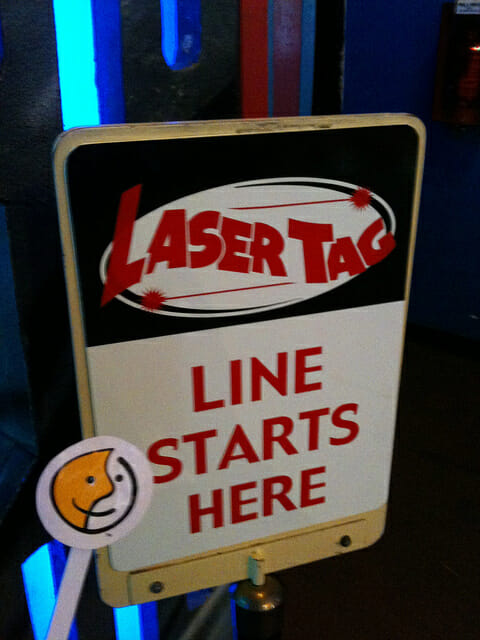 Let your team know that it's okay to relax by having everyone play together just for fun. Trampoline Dodgeball is like your gym class but played while bouncing. If your team is inspired by the winter Olympics, take a curling class together in Hollywood. Or head back to your arcade days and play laser tag.
Want to book one of 5 Los Angeles team building activities your coworkers won't hate? We specialize in creating fun and hands-on Corporate Team Building Food Tours in Los Angeles. Whether your group size is as small as 8 people or as large as 350 people, we have a culinary experience for you! Please send us an email to [email protected] to inquire about culinary hands-on corporate team building activities.